Ryan Granaghan takes 2008 Bakery Cup
Ryan Granaghan's side won the 51st Bakery Cup final with victory over Kieran Keown's team last Wednesday. The pictures below are kind courtesy of Thomas Gallagher.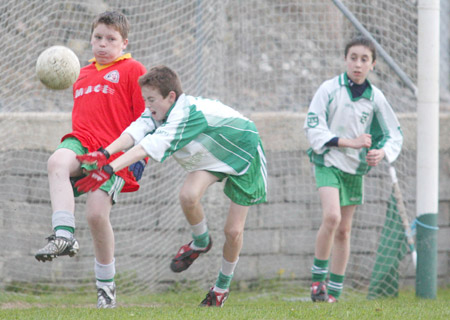 Kevin Warnock clears his lines under pressure from David McGurrin and Dominic Boyle.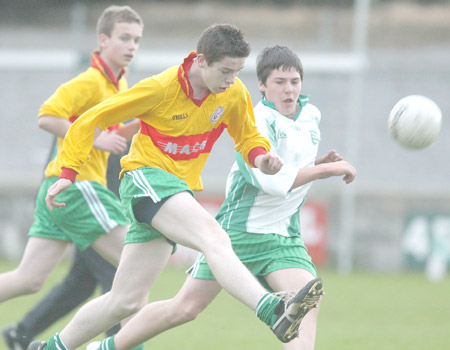 Kieran Storey closing in on Kieran Keown as Alan Finan offers back-up.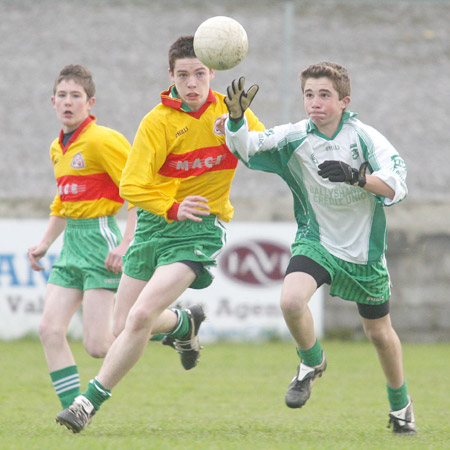 Thomas Anderson about to take possession ahead of Kieran Keown and PJ Gillespie.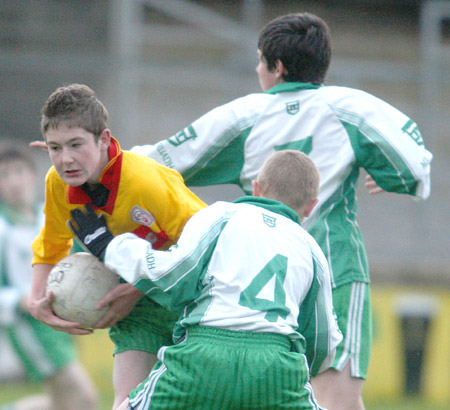 PJ Gillespie breaks tackles by Ryan Gillen and Kieran Storey.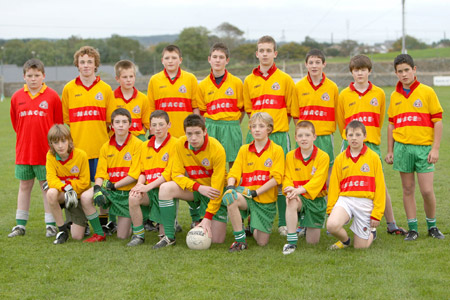 Kevin Keown's team which was runners-up in the 2008 Bakery Cup. Back row: Kevin Warnock, Pauric Patton, Thomas Gillespie, Eamon McGrath, PJ Gillespie, Alan Finan, Johnny Gettins, Matthew Gettins, Fergal Meehan. Front row: Michael Mannion, Patrick Dixon, Michael McNeely, Kieran Keown, Paddy Gillespie, Shane McGrath, Jack Dolan.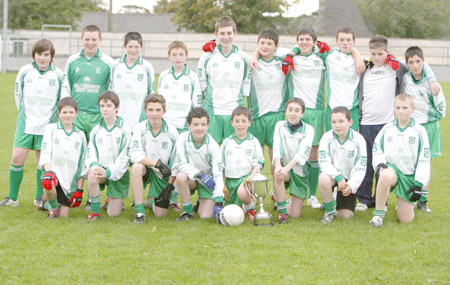 Ryan Granaghan's team which won the 2008 Bakery Cup. Back row: Daniel McIntyre, Conor McNeely, Darren Gettins, David McGurrin, James Barron, Charlie Patton, Kieran Storey, James Kelly, Ryan Granaghan, Jamie McDonald. Front row: Colm Kelly, Matthew Maguire, Thomas Anderson, Gareth Ferguson, Daniel Warnock, Dominic Boyle, Jamie Campbell, Ryan Gillen.
Report Filed: 29 October 2008