Welcome to Aodh Ruadh
2017 club registration form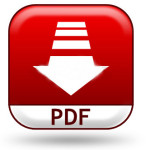 View/Download the club membership registration form. [82KB]
---
Lotto
19th March 2017
5
6
7
9
15
18
There was no winner of the lotto jackpot of €2,000.
Next draw is Monday at 8.30pm in Dicey Reilly's with a jackpot of €2,100
Lotto Rota:
- Reserve Footballers
- Bord na nÓg
- Senior Footballers
- Ladies
- Juvenile Hurlers
- Senior Hurlers
The lotto team for the McCosker's Centra on Saturday is:


Reserve Footballers.



In the lucky dip €20 went to Mary Duggan, Cornhill; Una Bonner, Assaroe View; Rose Gallagher, Portnason; Chris Kelly Cashelard; and Dara M. Timoney, Cashelard.

More Lotto information
---
Twitter
Tweets by @aodhruadh
What's new
19 March 2017
Senior Division 2
Second half grit sees Aodh Ruadh through again


More
19 March 2017
Senior Reserve Division 2
First points for reserves after win over MacCumhaill's


More
17 March 2017
Aodh Ruadh at the Saint Patrick's Day Parade


More
17 March 2017
Under 16 football
Four Masters give under 16s good test


More
12 March 2017
Senior Division 2
Perfect return to second tier for Aodh Ruadh


More
12 March 2017
Senior Reserve Division 2
Tough start for reserves in Ardara


More
24 February 2017
Under 12 football
Under 12s launch new jersey


More
21 January 2017
Celebrating a year to remember with a night to remember at the Aodh Ruadh Dinner Dance


More
7 January 2017
Cheques presented to Kickabout for Colman good causes


More
6 January 2017
Underage hurling
Galway star David Burke makes presentations at Aodh Ruadh


More
28 December 2016
Fifth annual Colman Kerr charity match raises funds for good causes


More
3 December 2016
Aodh Ruadh celebrate a year of underage football


More
18 November 2016
Nomination papers for Aodh Ruadh AGM 2016


View/Dowload
8 October 2016
Under 14/12 football
Eugene Doherty captures Bakery Cup


More
6 November 2016
Under 16 ladies football
Brave Aodh Ruadh denied by Termon


More
5 November 2016
Under 13 ladies football
Aodh Ruadh defeat gallant Downings to take county title


More
31 October 2016
Under 21 Football Championship
Final agony for Aodh Ruadh


More
31 October 2016
Under 16 ladies football
Victory over Urris takes Aodh Ruadh into county decider


More
23 October 2016
Under 13 ladies football
Replay victory take Aodh Ruadh into semis


More
8 October 2016
Under 18 football
Minors fade out in second half


More
Club News
21 March 2017
Donegal v Monaghan
We require a full turn-out of club stewards and helpers for Sunday's Division 1 National League game between Monaghan and Donegal at Father Tierney Park for what will be a high profile match with a large attendance of spectators.
All stewards must be at the grounds for 12 noon. The half time draw will be co-ordinated by Bord na nÓg with proceeds going to the Aodh Ruadh schools coaching programme. Sellers report to Lisa McTernan at 12.30pm.
Those helping in the shops and with catering should be present for 12.30pm and report to Catherine McKee.
Those selling match programmes should be present for 12.30pm and report to Willie Scott.
On Saturday morning club members are asked to come to Father Tierney Park from 10am to 12 noon to assist with final preparations for the game.
The current phase of development works at the Father Tierney Park has been suspended in order to prepare for this National League game.
Works will resume the week after this game and the spectator embankment on the school side of the grounds will not be available for the reminder of the year as development works will be concentrated in that area.
Jimmy Gallagher RIP
Last Thursday Aodh Ruadh laid to rest one of the club's great servants, Jimmy Gallagher. We provided a guard of honour on the short trip from Jimmy's home on Erne Street to Saint Patrick's church as he made his final journey. Jimmy had invested much of his life in making Aodh Ruadh the great club it is, having served as treasurer, secretary and numerous other roles during his many years of stalwart devotion to the Ballyshannon cause. He was honoured as the Centenary Club Person of the Year in 2005, an honour his years of selfless service fully merited. His working life was spent as caretaker at Ballyshannon Vocational School and later at Coláiste Cholmcille, but nearly all of his spare time was dedicated to Aodh Ruadh. Requiem Mass was concelebrated by Father Hugh Hanlon, Father Gerard Hicks (Jimmy's cousin from Liverpool), Father Dermot Burke and Father Herbie Bromley. Father Gerard spoke about his memories of Jimmy when he came to visit Ballyshannon in his youth and the welcome he always received. Afterwards Jimmy was laid to rest in the Abbey Cemetery. He is survived by his brother Michael; sisters Antoinette and Marian; brother-in-law John; sister-in-law Margaret; nephews and nieces and a large circle of friends.
Time running out to get your membership sorted
Only 180 members are currently listed as having submitted registration for 2017. This means somewhere in the order 300 plus people have yet to pay club membership. Only club members can line out for Aodh Ruadh and only adult club members will be eligible for All-Ireland tickets, should Donegal contest a final. Registration forms and fees need to be submitted by March 31st deadline. Membership can be paid to Gerry Ferguson at Ferguson's Jewellers. Players can also download registration forms from aodhruadh.org and submit this along with the relevant fee directly to their manager. Keep an eye on the Aodh Ruadh CLG Facebook page and @aodhruadh Twitter feed for information on registration sessions over the coming ten days.
Football
Aodh Ruadh are making a habit of second half comebacks. They overturned a half-time deficit last week against Ardara to win by a point and repeated the trick here against MacCumhaill's in a feisty encounter in Páirc Aoidh Ruaidh. The hosts had the preponderance of play over the first 30, and raced into a 0-5 to 0-1 lead by the end of the first quarter. However they found themselves trailing 1-4 to 0-6 at the turnover thanks to MacCumhaill's being that bit more economical in front of the posts. David McGurrin, David Dolan, Philip Patton and Nathan Boyle were the men on the mark for Ballyshannon in the first half, while an Aaron Kelly goal and three points from Stephen Mulligan were the key contributions for the Twin Towners. Three points in five minutes from Jason Granaghan, David Dolan and Darren Drummond turned the game in Aodh Ruadh's favour at the start of the second half. County star Martin O'Reilly was introduced for the visitors and three unanswered MacCumhaill's points put them back in front with the game edging into the final quarter. Darren Drummond almost netted, but had to be satisfied with a point, his shot going just over. Mulligan again replied, but Aodh Ruadh struck back again with Cian McGloin levelling matters once more. It fell to David Dolan to cap a man of the match performance by hitting the winner with a minute of normal time left to play and maintain Aodh Ruadh's 100 percent start to the season. We have pictures from the game up on aodhruadh.org.
Aodh Ruadh reserves picked their first league points in Division 2 at Páirc Aoidh Ruaidh in a real rollercoaster of a game against MacCumhaill's. The visitors raced into a 3-3 to 0-1 lead, but a Shane Dorrian penalty and a Rory Cullen goal helped cut the deficit to just four by the break at 3-4 to 2-3. The second half fortunes tilted one way and then other. Goals from Oisin Rooney and another Dorrian penalty put Aodh Ruadh 4-8 to 4-5 ahead with time running out. However Aodh Ruadh needed a Karl O'Brien penalty save and a defiant defensive performance to secure the full two points. There were some big performances throughout, particularly in the second half with Gary Carty putting up huge miles, Ronan Drummond and Diarmaid Slevin controlling play and Oisin Kerr, Eugene Drummond and Ryan Patton relieving a lot of pressure from half back. The contribution of Shane Dorrian was massive, tallying a fine score of 2-3 in his first senior game. We have pictures and a full match report from the game up on aodhruadh.org
The next round of league games are down for Sunday 9th April when Aodh Ruadh renew acquaintances with Termon up in the north Donegal venue.
The minors had a hard earned draw in Dungloe in their first league outing on Saint Patrick's Day. They are back in action this Wednesday when they take on Naomh Conaill in Páirc Aoidh Ruaidh with a 6pm throw-in.
Aodh Ruadh under 16s entertained Four Masters on a dreadful Saint Patrick's Day morning for their first competitive outing of the season. With a number of players unavailable it was a good opportunity for lads to put their hands up for places. While Four Masters were too strong on the day a number of players rose to the challenge well. Senan Rooney gave it his absolute all, Mark Gettins took some nice scores and Harry Howarth was another who worked hard for the team. Man of the match was David Doherty who worked like a demon all game long despite the awful conditions. Much work to be done ahead of the first game of the season at the end of the month, and that will commence at training this Wednesday from 6pm to 7pm in Páirc Aoidh Ruaidh. We have pictures from the game up on aodhruadh.org.
Under 14 training continues on Mondays from 6.15pm to 7.30pm. The Bakery Cup competition starts at the beginning of April so we need to see good numbers at training to ensure all players are allocated to teams appropriately.
Under 12 training continues this Friday at 5pm in Páirc Aoidh Ruaidh.
There will be no under 10 training on Friday night. Our internal under 10 blitz continues on Saturday at Páirc Aoidh Ruaidh. All players to be ready action at 12 noon.
Indoor training returns this Friday for under 6s and 8s. The under 6s are in the New Hall at Coláiste Cholmcille from 6pm to 7pm, followed by the under 8s from 7pm to 8pm, also in the New Hall.
Ladies
There will be a ladies committee meeting this Wednesday, 22nd March, at 7.30pm in Aras Aoidh Ruaidh.
Realt Ruadh ladies training takes place in Ballyshannon this week at 5pm.
Aodh Ruadh Ladies will be providing programme sellers for the Donegal v Monaghan game this Sunday. The support of as many players as possible would be appreciated.
Under 14 girls training continues on this Tuesday and Thursday from 5.45pm to 7pm. There is no training this Saturday. There will be a challenge match against Glencar / Manorhamilton on Tuesday 28th March at 6pm in Páirc Aoidh Ruaidh. The team's first league match is provisionally fixed for Sunday 2nd April, away to Downings. It is important that all players attend challenge match as it will probably be our only game before the league starts. Everybody should ensure they have membership paid before the challenge match.
Aodh Ruadh Ladies Football will commence for under 8s and under 10s in the Mercy Hall (Old Hall) this Friday, 24th March from 7-8pm. The price is €2 to cover the cost of the hall. All players need to be members of the club, so if your child has not paid the registration fee of €15 then you can pay on the night or in Gerry Ferguson's Jewellers at any time. Players should wear runners and bring a bottle of water with them.
Thanks to all who attended and who helped out with the Aodh Ruadh Ladies Teenage Disco at the Breesy Centre. Again another great night had by all. Many thanks also to everyone who helped with the bag pack fund-raiser at SuperValu in Bundoran last Saturday and made it such a great success.
Hurling
Our minor team opened their league campaign at home to Letterkenny Gaels on Saturday. We fielded a young team and due to injuries only had the bare 13 players. The game was played in atrocious conditions and we were up against a physically stronger Gaels outfit. However our boys deserve great credit for the effort they put in. We were hit with a goal in the opening minute, but we clawed our way back into the game getting some lovely long range scores. Another Gaels goal just before half-time left the interval score at 1-4 to 2-1. Aodh Ruadh faced a tough second half playing into the gale force wind. We played some great hurling in this half though and were leading 1-7 to 2-1 going into the last minute when Letterkenny again hit the back of the net, followed shortly by the full time whistle to leave the final score Aodh Ruadh 1-7 Letterkenny Gaels 3=1. It was a great team performance full of hard work and great discipline. The lads know they are in for a difficult season due to the small numbers, but as they've shown over the years they will give everything they have to ensure we field for all our games. Next up is another tough encounter against last year's league runners up, MacCumhaill's, on 30th March in Father Tierney Park.
The under 14s open their league campaign this Thursday away to Four Masters. We wish them well for the season ahead.
Training for all ages continues on Sunday at 12 noon. All are welcome from 5-years-old upwards. Hurls and helmets are provided for training. Come along and learn the skills of our ancient game in a fun filled environment.
Table quiz
Club members are asked to note that the annual table quiz organised by the Park / Development Committee will take place in Owen Roe's on the Thursday before Easter, April 13th, at 9.30pm. Please put this date in your diary and we are appealing to members to take on responsibility and get a team of four to participate in what is always a good social night. Funds raised will go towards further work on the 650m Fitness Trail at Páirc Aodh Ruaidh which we would like to move forward with in 2017. Having completed the Prunty playing fields, floodlighting scheme, toilet block and the hurling / rebound wall, this is really the final element of the major €1m re-development of the former Munday's Field site. Please confirm if you intend to organise a team or sponsor a prise for the night by texting to Tom Daly, David McLoone, Conal Gallagher or Michael Daly ASAP.
Saint Patrick's Day
It might have poured and blown on Saint Patrick's Day but that didn't deter our young footballers and hurlers who came out in larger numbers than ever for the annual Saint Patrick's Day Parade last Friday. Well done to all who endured the awful conditions and did so with a smile. Thanks to all those who helped pull together a great display by the club. We have pictures from the sodden festivities up on aodhruadh.org.
Last Man Standing
It was certainly unlucky for the 13 who picked Mayo to win on Sunday, along with two who had Cork and Clare to win. So as we head for week six there are ten in the race to be the Last Man Standing. Those left in with a chance of winning the title are Sean & John, Niamh Duffy, Maureen Keenaghan, Pauric Keenaghan, Shane Cronin, Gerard Ferguson, Edel Sheerin, Sean O'Mahoney, Stephen Lynch and Tanya O'Shea.
Bingo
Last week's €400 jackpot was won by Mary Coughlin of Erne Street, Ballyshannon. The stand up round was won by Denise Carroll of Saimer Drive, Ballyshannon, collecting the prize pot of €110. There was no winner of the winter snowball so it rolls up to a juicy €700 on 49 numbers or less. Bingo returns to the Abbey Centre this Friday night at the normal time of 9pm. Books are priced at just €10, a small outlay to be in with a chance to get your hands on part of a €2,400 prize fund.
---
Last modified: Tuesday, 21 March 2017 at 12:27am

Read more in the club notes archive.