Welcome to Aodh Ruadh
2019 Aodh Ruadh registration form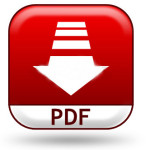 View/Download the 2019 Aodh Ruadh registration form. [100KB]
---
Lotto
25th March 2019
2
4
6
8
9
13
There was no winner of the lotto jackpot of €5,600.
Next draw is Sunday at 8.30pm in McGinley's Bar with a jackpot of €5,700
Lotto Rota:
- Reserve Footballers
- Bord na nÓg
- Senior Hurlers
- Senior Footballers
- Ladies
- Juvenile Hurlers
The lotto team for the McCosker's Centra on Saturday is:


Bord na nÓg.



In the lucky dip €20 went to Philip McLoone, Coolcholly; Deirdre Kennedy; Jason Gallagher, Saimer Drive; Fiona Murphy, Bundoran; and Gerry Quigley, Dunkineely.

More Lotto information
---
Twitter
Tweets by @aodhruadh
What's new
8 July 2018
Senior Division 1
Deadlock again for Ernesiders


More
2 June 2018
Senior Division 1
Rooney gets Aodh Ruadh deserved share of the spoils


More
29 April 2018
Senior Division 1
Aodh Ruadh earn important win against Dungloe


More
28 April 2018
Under 12 ladies football
Aodh Ruadh entertain Letterkenny


More
15 April 2018
Senior Division 1
Economical Gaoth Dobhair take the spoils in Ballyshannon


More
14 April 2018
Under 8 football
Aodh Ruadh host Four Masters for blitz


More
7 April 2018
Under 12 ladies football
Aodh Ruadh girls get league off to a great start


More
1 April 2018
Senior Division 1
Late McGettigan strike snatches point from Ballyshannon


More
1 April 2018
Senior Reserve Division 1
Reserves chalk up first win of the new season


More
22 March 2018
Under 14 hurling
Aodh Ruadh hurlers get off to the perfect start against Setanta


More
17 March 2018
Aodh Ruadh at the Saint Patrick's Day Parade


More
20 January 2018
Celebrating a year to remember with a night to remember at the Aodh Ruadh Dinner Dance


More
28 December 2017
Annual Colman Kerr matches raise cash for charity


More
25 November 2016
Aodh Ruadh celebrates a year of underage football


More
25 November 2017
Great turn out for Billy Finn Memorial Concert


More
12 November 2017
Under 16 football
Aodh Ruadh do it at the death to take county title


More
10 November 2017
Under 10 football
Winter League finals bring curtain down on a successful season


More
5 November 2017
Under 21 Football
Aodh Ruadh well adrift of hungrier Naomh Conaill


More
5 November 2017
Under 16 football
Super second half sends Aodh Ruadh into championship decider


More
4 November 2017
Under 13 football
MacCumhaill's take county title


More
15 October 2017
Under 13 ladies football
Back-to-back titles for the Ballyshannon girls


More
1 October 2017
Senior Division 2
Division one, here we come!


More
1 October 2017
Senior Reserve Division 2
Reserves too hot for Malin


More
1 October 2017
Under 16 hurling
Easkey take Alan Ryan Cup as Aodh Ruadh claim the Seamus Grimes trophy


More
24 September 2017
Under 12 hurling
Keady claim Aodh Ó Dálaigh title


More
10 September 2017
Underage football
Euro-Shot Challenge 2017


More
2 September 2017
Under 14 football
Ballyshannon book semi-final spot


More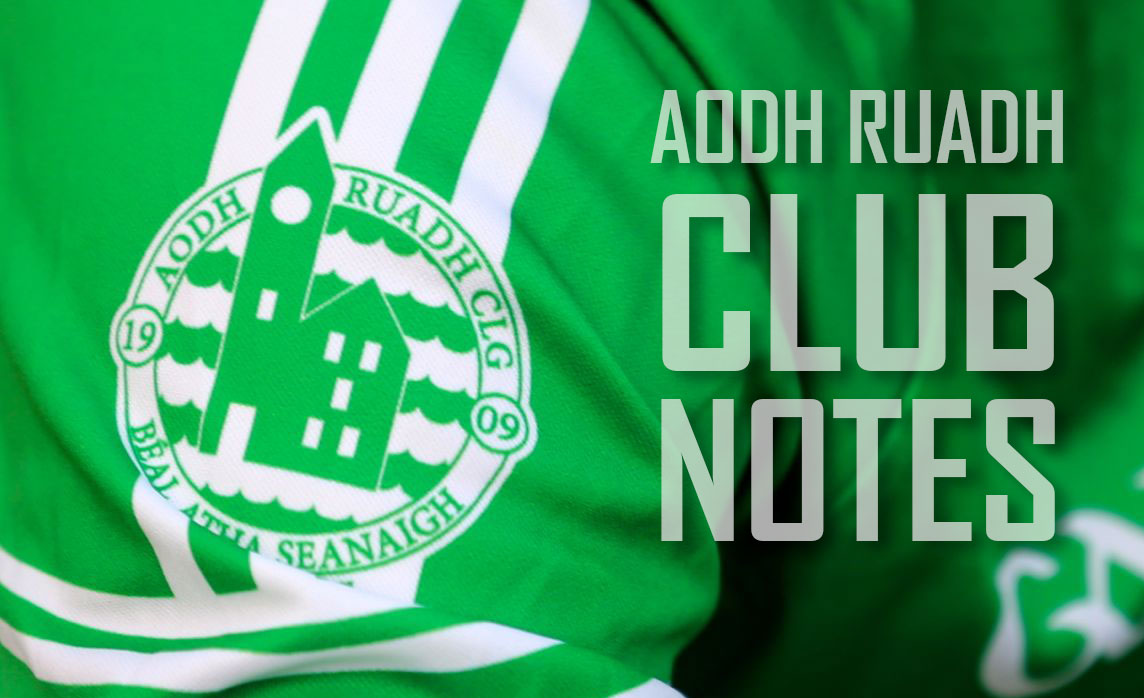 26th March 2019
Last call for club registration
There are now just FIVE days left to register for Aodh Ruadh club membership in 2019. We have one last open registration session ahead of the deadline. This is on Saturday from 1pm to 3pm in Aras Aoidh Ruaidh. To further facilitate registration we now have an online option on Klubfunder.com available. Click on the link or search for 'Aodh Ruadh Ballyshannon' on the Klubfunder.com site. Membership can also be paid to Gerry Ferguson at Ferguson's Jewellers. It is essential all players are signed up club members. Non members are not covered by the GAA's injury insurance scheme and cannot line out for the club. Adult members will receive first priority for the club's allocation of All-Ireland final tickets in the event of Donegal contesting the decider. Club members can also avail of some great discount offers locally. Brian McGuinness's Progressive Fitness offers a 20 percent discount for playing members and a 10 percent discount for club members. Elsewhere, under 23 playing members can also avail of a discounted monthly membership rate of €25 at Ballyshannon Leisure Centre on production of their GAA membership number at the reception. Coaches are also eligible for a discounted monthly membership rate of €35. Only adult members registered by 31st March may vote at the club AGM.
Executive meeting
The monthly club executive meeting takes place this Thursday at 9pm in Aras Aoidh Ruaidh. All committee members are asked to attend.
Football
The under 16s continued their fine run in the league with a third win on the trot on Sunday. They took on Four Masters in Donegal town and after an evenly fought first half the Ernesiders lead 2-3 to 1-4. Ballyshannon were down a number of players and knew they had to raise their game in the second half. The players responded to the challenge really well to run out 5-8 to 2-10 victors. The return of Aaron Cullen between the sticks was a huge boon to the side. Further out the pitch Kyle McCaffrey was very steady while Aaron Neilan had a outstanding match, even by his high standards. Up front Mitch McLaughlin was calm and composed on the ball with Damian Weber really taking the game to homesters. Training continues on Wednesday at 5.45pm and Friday. Next up for the under 16s is the visit of Dungloe on Sunday. Throw-in at Páirc Aoidh Ruaidh is 12 noon.
The under 12 league gets under way this Friday when Aodh Ruadh host Naomh Conaill in Father Tierney Park. Throw in is at 6pm so come along and get behind the lads.
Training for under 6s, under 8s and under 10s continues on Friday. The under 8s and under 10s are in the New Hall at Coláiste Cholmcille. Under 8s train from 6pm to 7pm, followed by the under 10s from 7pm to 8pm. The under 6s are in the Mercy Hall from 6pm to 6.45pm.
Ladies
Sunday sees Aodh Ruadh return to the ranks of adult ladies football. We entertain Saint Naul's in Father Tierney Park on Sunday at 11am. We wish the team and management the very best of luck for the season ahead. Senior and minor ladies training continues on Wednesday at 7.30pm.
The under 16s had a good work out against Derrygonnelly on Sunday. Training continues this Thursday at Páirc Aoidh Ruaidh from 4.15pm to 5.30pm. Players are reminded to bring gloves and gum shields.
The under 14s have a challenge this Tuesday at 5.30pm against Bundoran in Páirc Aoidh Ruaidh. All players are to be at the dressing rooms for 4.45pm. The next league fixture for the girls is away to Burt on Tuesday April 2nd.
The under 12s had a very useful run out against Bundoran on Saturday. Orlaith Gallagher put in a starring display in pretty much every corner of the pitch, while captain for the day Megan Murphy was also a ball of energy. Maura O'Sullivan did well out the pitch, and showed her versatility in goals after Grace Dolan injured her hand making a brave block. We send Grace our best wishes for a speedy recovery. Niamh McNulty impressed again in defence as did Molly Begley, while further up the pitch Ellie Brennan and Lucy Byrne worked hard and Aine Neilan had a great last third. Many thanks to Bundoran for the challenge. Under 12 training continues this Wednesday from 7pm to 8pm. This will be our last session in Cashelard. We move to the park for training the following week.
The under 10s took part in their first blitz of the season on Saturday in Ardara. Seven other teams from all over the county participated. The last indoor training session takes place this week Tuesday from 6pm to 7pm. Outdoor training commences next week on Wednesday, 2nd April, from 6pm to 7pm at Páirc Aoidh Ruaidh [Munday's field].
Under 8 girls training continues this Friday at 7pm in the Mercy Hall. Under 6 girls training also continues this Friday and runs from 6pm to 6.45pm in Creevy National School hall.
There will be a meeting of the Ladies committee at 8.30pm on Wednesday in Aras Aoidh Ruaidh. All managers are asked to have report on their age group.
The Donegal under 15s travelled to Clones's Peacelink Centre on Saturday to take on Monaghan. Donegal proved too strong for the hosts and Aodh Ruadh were represented on the team by Áine Hill, Emer O'Brien and Caoimhe Hughes-O'Brien. The team's next game is in Moville on Saturday against Tyrone.
Training times for teams after the time goes back next weekend are as follows. Under 6 - 6pm Fridays. Under 8 - 6pm Wednesdays. Under 10 - TBC. Under 12 - 7pm Wednesdays and 12 noon Saturdays. Under 14 - 7pm Wednesdays and 4pm Saturdays. Under 16s - Tuesdays and Thursdays. Minors and seniors - 7.30pm Tuesdays and Thursdays.
Hurling
Senior hurling training continues on Fridays at 8pm sharp in Páirc Aoidh Ruaidh. Minor hurling continues on Thursday at 7.15 pm sharp in the School Field on the Rock.
Our under 14s and minors begin their league campaigns this Thursday. The under 14s head to the Cross to take on Setanta, while the minors make the long trip to Annagry to take on what is expected to be a strong Dungloe team.
Underage hurling training continues on Sunday for all teams at 12 noon.
Booked games
Games booked for the forthcoming period are as follows. Tuesday, 26th March, 5.30pm - Under 14 girls challenge v Bundoran in Páirc Aoidh Ruaidh. Friday, 29th March, 6pm - Under 12 boys league v Naomh Conaill in Father Tierney Park. Sunday, 31st March, 11am - Senior Ladies v Saint Naul's in Father Tierney Park. 12 noon - Under 16 boys league v Dungloe in Páirc Aoidh Ruaidh. Sunday, April 7th, Aodh Ruadh at home in senior and reserve leagues to Buncrana. Pitch bookings and changes to be made with Tom Daly.
Club gear
Chris Kelly will be Aras Aoidh Ruaidh on Tuesday, 26th March, from 6pm to 7pm for collection of club puff jackets. These are very handsome and functional articles with club crest and initials. Chris will also be able to take orders on Tuesday evening.
Easter Camp
Aodh Ruadh are hosting their annual Easter Camp from Tuesday 16th April to Thursday 18th April. Camp runs from 10am to 2.30pm on each of the three days. The camp costs €30 per child and €50 for two children. For further information and bookings call Brian Roper on 087-6139065.
Super Sports Quiz
Do you know your sport? Packie McGrath and Gerard Ferguson are hosting a super sports quiz in the Bridgend bar this Saturday at 9pm, as part of their fundraising for the Aodh Ruadh OsKaRs night. Great prizes on offer on what promises to be a fun filled night of sport and banter. Tables of four are only €20.
Donegal v Kildare
Congratulations to Donegal on their emphatic win against Kildare in Father Tierney Park on Sunday which saw them return to Division 1 of the National Football League. 2019 marks the 65th consecutive year in which Father Tierney Park has played host to our county teams. The tradition of inter-county football in Ballyshannon goes back to the early 1900s when both inter-county hurling and football games took place including in what was then known locally as the 'enclosure' , better known nowadays as the school field. Thanks to all who co-operated with arrangements on the day. It was encouraging to see so many of our players , young and old coming along to help. A special word of thanks to the Gardai and Sergeant Stuart Doyle and his team for their help with traffic management and other arrangements. We have a huge gallery of pictures from the days action in a gallery on the Aodh Ruadh CLG Facebook page.
NFL match programme
Thanks to the businesses who took advertisements in the match programme, allowing us to produce a high quality 40 page programme for Sunday's National League game. Please support those who support us.
Comhghairdeas
Congratulations to our very own Simon Gillespie who was presented with the Damian Meehan Memorial Award at the Donegal Association of New York GAA dinner recently. Simon has been evangelising for Gaelic games in New York for many years now and the award is testament to the work he has been doing in the coaching of young people in the Big Apple.
Last one standing
It was a good day all round for Donegal's Jamie Brennan on Sunday. Along with scoring a great goal he is one of 39 entrants left standing in our competition. 323 entered our fundraiser and as we head for the four finals 39 are left to battle it out. We will be in contact with all during the week to get their picks for the finals.
Abbey Centre Bingo
Last week's €400 bingo jackpot was won by Rosaleen Martin of Belleek. The stand-up game prize of €120 was won by Bridget McDermott. The spring snowball remains unclaimed so rolls up to €300 this week. The March Big Bingo will be this Friday at the Abbey Centre at 9pm. There'll be €3,000 in prizes up for grabs, including the €1,000 super jackpot which must be won. Books priced €15, or get the book and a half special for just €20.
---
Last modified: Tuesday, 26 March 2019 at 10:00pm

Read more in the club notes archive.