Welcome to Aodh Ruadh
2018 Aodh Ruadh registration form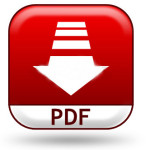 View/Download the 2018 Aodh Ruadh registration form. [84KB]
---
Lotto
18th February 2018
1
10
12
13
15
16
There was no winner of the lotto jackpot of €6,700.
Next draw is Sunday at 8.30pm in McGinley's Bar with a jackpot of €6,800
Lotto Rota:
- Reserve Footballers
- Bord na nÓg
- Senior Footballers
- Ladies
- Senior Hurlers
- Juvenile Hurlers
The lotto team for the McCosker's Centra on Saturday is:


Bord na nÓg.



In the lucky dip €20 went to David McLoone, The Abbey; Pat Melly, c/o Pat's Bar; Blain Bogle, Behy; Sean Butler, Erne Dale Heights; and Mary Dorrian.

More Lotto information
---
Twitter
Tweets by @aodhruadh
What's new
20 January 2018
Celebrating a year to remember with a night to remember at the Aodh Ruadh Dinner Dance


More
28 December 2017
Annual Colman Kerr matches raise cash for charity


More
25 November 2016
Aodh Ruadh celebrates a year of underage football


More
25 November 2017
Great turn out for Billy Finn Memorial Concert


More
12 November 2017
Under 16 football
Aodh Ruadh do it at the death to take county title


More
10 November 2017
Under 10 football
Winter League finals bring curtain down on a successful season


More
5 November 2017
Under 21 Football
Aodh Ruadh well adrift of hungrier Naomh Conaill


More
5 November 2017
Under 16 football
Super second half sends Aodh Ruadh into championship decider


More
4 November 2017
Under 13 football
MacCumhaill's take county title


More
15 October 2017
Under 13 ladies football
Back-to-back titles for the Ballyshannon girls


More
1 October 2017
Senior Division 2
Division one, here we come!


More
1 October 2017
Senior Reserve Division 2
Reserves too hot for Malin


More
1 October 2017
Under 16 hurling
Easkey take Alan Ryan Cup as Aodh Ruadh claim the Seamus Grimes trophy


More
24 September 2017
Under 12 hurling
Keady claim Aodh Ó Dálaigh title


More
10 September 2017
Underage football
Euro-Shot Challenge 2017


More
2 September 2017
Under 14 football
Ballyshannon book semi-final spot


More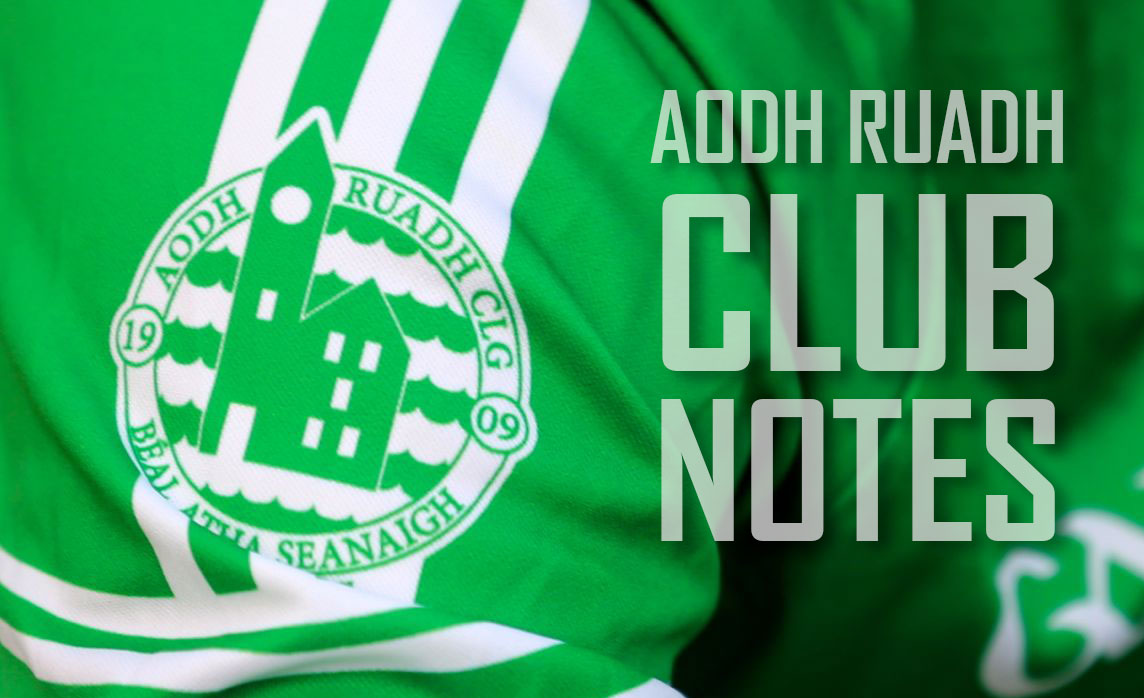 20 February 2018
Donegal V Kildare
This Sunday's NFL Division 1 game between Donegal and Kildare is a critical game for both counties as points are badly needed. However, history is on the hosts' side, as Donegal have an enviable record of chalking up wins in Ballyshannon. It is a big day for Aodh Ruadh and our development team have worked hard in poor weather conditions to prepare for Sunday. We need all local stewards present no later than 12 noon. We need a lot of help with shops and catering, and volunteers helping in that capacity are come by 12 noon. As usual we have worked on a good quality souvenir match programme. We need a good turnout of underage players, boys and girls, to sell. Please report to Willie Scott by 12 noon. The half time draw is our annual fund-raiser to purchase equipment for the primary schools coaching programme managed by the Park / Development Committee in our six local schools. Ticket sellers please report for 12 noon. There will be a meeting in Aras Aoidh Ruaidh on Tuesday at 8.30pm to discuss arrangements for the game and all involved in preparations are asked to attend.
Traffic and Parking
Parking will be restricted in vicinity of Father Tierney Park on Sunday. Disabled and blue badge holders can be accommodated, but must come early. A map of car parking options throughout the town will go up on both the County Board and Aodh Ruadh websites midweek.
Extended spectator terracing
A further new section of spectator terracing on the school side of the grounds and adjacent to the old score board will come in to use for the first time this Sunday. This is part of the continuing programme to re-build and modernise the facilities at Father Tierney Park.
RTE Sunday Sports Roadcaster
This Sunday's Programme covering sporting events countrywide will be broadcast in its entirety from the RTE Roadcaster which will be located on the way to Father Tierney Park. We welcome the RTE team to the area.
Club meeting
There will be a club meeting this Thursday at 8.30pm. All club executive members are asked to attend.
Registration 2018
Club membership for 2018 is now due and all club members are asked to submit their registration form and fee at their earliest convenience. Membership can be paid to Gerry Ferguson at Ferguson's Jewellers. Players can also download registration forms from aodhruadh.org and submit this along with the relevant fee directly to their manager. Registration sessions will be organised for teams over the coming weeks and it is essential all players are signed up club members. We will also be having a number of open registration sessions over coming weeks to facilitate members in the wider community.
Football
Commiserations to Colm Kelly who missed out on an All-Ireland medal by the narrowest of margins. He played a key role as NUIG defeated DIT 2-12 to 0-15 to reach the Sigerson Cup final. There the Connacht college faced hot favourites UCD. Kelly again fielded at wing back, but despite his and his comrades best efforts over a rollercoaster 60 plus minutes it was UCD who came out on the right side of the 1-13 to 2-9 scoreline. Still, it is great to see an Aodh Ruadh man featuring at such a high level of football.
Under 12 training takes place on Monday evenings at the Breesy Centre in Cashelard from 7pm to 8.15pm and Friday evening's in the Mercy Hall from 7.15pm to 8.15pm. There is a charge of€3 per session.
Indoor underage training for boys continues this Friday,16th February. The under 10s are in the New Hall from 7.15pm to 8.15pm. Under 6 and under 8 training continues on Friday. The under 8s are in the New Hall from 6pm to 7pm. The under 6s are in the Mercy Hall from 6pm to 6.45pm. There is a charge of €3 per head, please note the new rate. Please bring your own water and wear runners as no other footwear allowed. Parents/Guardians are asked to please collect children promptly after their session is finished. Girls underage football resumption will be notified to the relevant age groups in due course.
Ladies
Under 6 girls training continues in Creevy School Hall this Friday and runs from 6pm to 7pm. There is a charge of €2 per child to cover the cost of the hall. Under 8 girls training continues on Tuesdays in the Mercy Hall and runs from 6pm to 7pm. There is a charge of €3 per child to cover the cost of the hall. Under 10 girls training continues on Tuesdays in the Mercy Hall and runs from 7-8pm. There is a charge of €3 per child to cover the cost of the hall. Any helpers willing to assist managers would be greatly appreciated.
Under 12 girls training will resume this Wednesday in the Mercy Hall from 5.30pm to 6.30pm. Please bring €3 to cover cost of hall hire as well as water. We will be registration for 2018 on the night and this can be paid to the manager or you can attend an open registration night in Aras Aoidh Ruaidh or Ferguson's Jewellers. We are looking forward to the upcoming season and seeing new girls. For any girls who haven't played before, come along and talk to Karol and she will help you get to involved at your own pace. It is a great way to meet new friends in other schools especially those in sixth class who are going onto secondary in September. Everyone is different and everyone has different abilities. So if you just want to come and watch to see if you'd like it then we will see you then. If anyone is able to give a hand contact Karol on 086-8780164.
Hurling
Underage hurling resumes on Sunday 4th March as always we could do with some help with our teams. Hopefully some new help will come on board with our teams as the same few volunteers can't be expected to look after all the teams year after year. Anyone looking to get involved is asked to contact John Rooney 086-2587793.
Last one standing
Sunday's rearranged games between Monaghan and Kerry and Cavan and Meath saw six more people exit our competition. So as we head for week four of our competition sponsored by Liam Gallen of Mr G's we have 91 entrants left standing.
Abbey Centre Bingo
Last week's €400 bingo jackpot was won by Antoinette McKinney of Saimer Drive, Ballyshannon. The stand up game prize of €150 was won by Mary Cleary, Erne Dale Heights. The winter snowball had no winner so rises to €400 on 47 numbers or less. Bingo as usual this Friday at the Abbey Centre at 9pm. Books cost just €10 with a €2,200 prize fund up for grabs.
---
Last modified: Monday, 19 February 2018 at 11:04pm

Read more in the club notes archive.