Welcome to Aodh Ruadh
2023 Aodh Ruadh registration form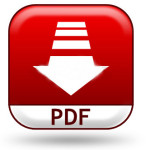 View/Download the 2023 Aodh Ruadh registration form. [86KB]
---
Lotto
26 March 2023
2
4
5
12
13
14
There was no winner of the lotto jackpot of €10,000.
Next draw is Sunday in McGinley's Bar at 8.30pm with a jackpot of €10,000
Lotto Rota:
- Bord na nÓg
- Juvenile Hurlers
- Senior Footballers
- Senior Hurlers
- Reserve Footballers
- Ladies

The lotto team for the McCosker's Centra on Saturday is:


Bord na nÓg



In the lucky dip cash prizes of €20 went to Anne Britton, Sean Campbell, Sandra and Hugh Patton, Emma Dorrian and Valentine Gallagher.

Play Club Lotto Online


More Lotto information.
---
What's new
15 October 2021
Senior Football Championship
St Michael's prove a bridge too far


More
11 October 2021
Senior Reserve Football Championship
Ardara deny reserves at the death


More
19 September 2021
Senior Football Championship
Polished Aodh Ruadh have too much for Four Masters


More
28 August 2021
Senior Division 2
Ernesiders sign off on Division 2 in style


More
27 June 2021
ACFL Division 2
Workmanlike Aodh Ruadh see off Convoy


More
20 June 2021
ACFL Division 2
Cool, calm, controlled Aodh Ruadh make it two on the bounce


More
29 November 2020
Chairman's Address to the 2020 Club AGM


More
29 November 2020
Secretary's Address to the 2020 Club AGM


More
26 September 2020
Intermediate Football Championship Final
The famine is over as classy Aodh Ruadh claim IFC title with finishing flourish


More
17 September 2020
Under 14 hurling championship final
12-year-old Corey a scoring star for well balanced Aodh Ruadh side


More
5 September 2020
Intermediate Football Championship
Sprint finish takes Aodh Ruadh into last four


More
30 August 2020
Junior Hurling Championship
Aodh Ruadh book semi spot in style


More
16 August 2020
Intermediate Football Championship
Late Cloich Cheann Fhaola surge sinks Aodh Ruadh


More
16 August 2020
Ladies Intermediate Football Championship
Ladies denied at the death by Fanad smash and grab


More
15 August 2020
Under 14 ladies Division 1 Shield Final
Extra-time heart break for brave under 14 ladies


More
1 August 2020
Intermediate Football Championship
Aodh Ruadh off to a winning start


More
19 July 2020
Intermediate ladies football championship
Ladies come up short against Naul's in championship opener


More
19 July 2020
Junior Hurling Championship
Revenge for Carn in Father Tierney Park


More
8 June 2020
Covid-19: Safe return for Gaelic Games


More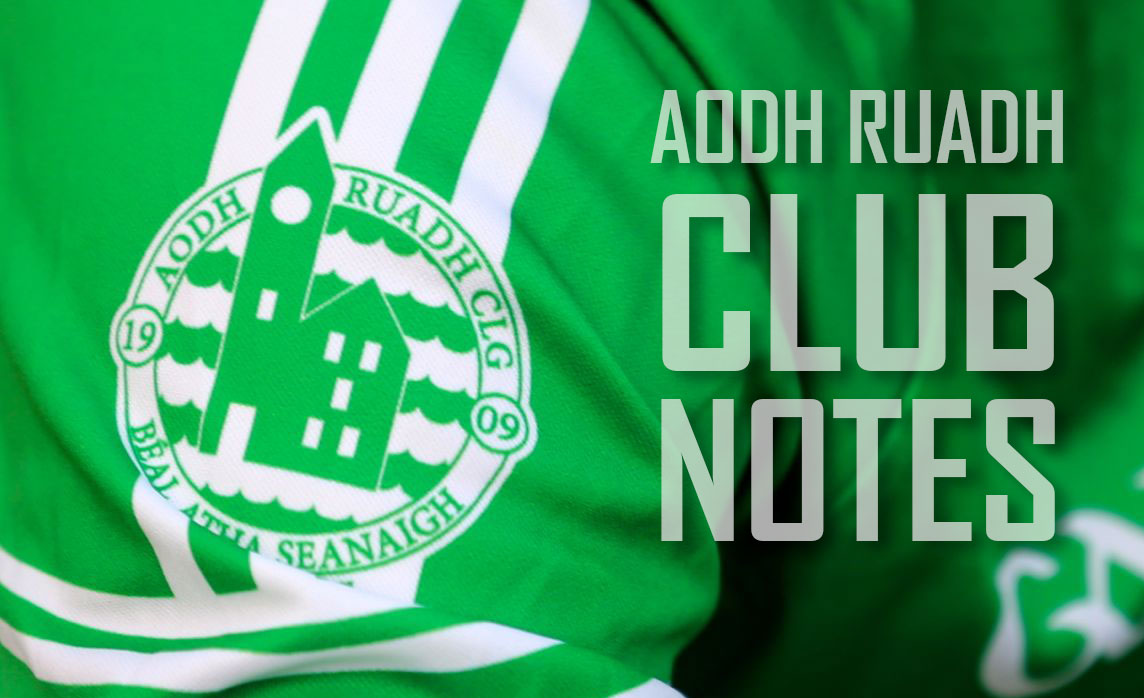 28 March 2023
Club registration
The deadline for club membership is this Friday, 31st March. We urge all club members who have not already done so to submit their club registration before this deadline. To facilitate registration we have an online option on Klubfunder.com available. Click on the link or search for 'Aodh Ruadh Ballyshannon' on the Klubfunder.com site. Membership can also be paid to Gerry Ferguson at Ferguson's Jewellers. Players can also download registration forms from aodhruadh.org and submit this along with the relevant fee directly to their manager. It is essential all players are signed up club members. Non members are not covered by the GAA's injury insurance scheme and cannot line out for the club. Adult members will receive first priority for the club's allocation of All-Ireland final tickets in the event of Donegal contesting the decider. Only adult members registered by 31st March may vote at the club AGM.
Monthly club executive meeting
The monthly club executive meeting will take place on Thursday 30th April at 8.30pm in Aras Aoidh Ruaidh. All club executive committee members are asked to attend. Items for Any Other Business should be with the Club Secretary, Lisa McTernan, by 12pm on Wednesday.
Football
It was a game of two halves down in Mountcharles on Monday evening as the Aodh Ruadh minors put a lacklustre first 30 minutes behind them to take the points on opening day of the league. The Ballyshannon lads perhaps showed the opposition a bit too much respect in the first half, and paid the price, going in trailing by 1-4 to 0-3 at the break. The second half was a different story, helped in no small measure by the introduction of a raft of subsitutes. Foremost among them was Killian McPhelim who banged home two goals to help turn the tie in Aodh Ruadh's favour. The visitors showed much more appetite for the dirty ball in the second half and with Jun Hui Lin, Ben Daly, Joe Gibbions and Gareth Brennan all getting stuck in, the Erneside attack had a lot more possession to work with. One of those attacks saw Tommy Clyne picking off the score of the match as he coolly lobbed the keeper for Aodh Ruadh's third goal. Ted O'Donnell and Garvey Meade had a great battle in a well-matched mid field sector, while James Ward also put in fine effort in in the defence. A special mention must go to James Monaghan who got four points from wing back in a bravura performance. Next up for the minors is the visit of Four Masters to Páirc Aoidh Ruaidh on Monday 3rd April, throw-in at 7pm.
Underage pre-season training is now well under way. We would especially like to invite new-comers to attend our sessions, why not come and give it a go, in a fun and inclusive environment. The following information is for boys football only. All boys are asked to bring their own ball to training. These are available from Ballyshannon Shoe Company. Hall sessions will cost €3 per session, to cover costs. Memberships can be paid on Klubfunder.com, or membership forms are available from the managers.
UNDER 5 BOYS (Born in 2018 only please)
Fridays in the Mercy Hall, from 6pm to 6.45pm, Manager - Donal Gallagher (086-8652936). Anybody with boys in this group, please text Donal and he'll add you to his group which will keep you updated regarding training and team activities. All boys born in 2018 are more than welcome to come along and enjoy our fun sessions.
UNDER 7 BOYS (Born 2016 and 2017)
Fridays in the New Hall, from 6pm to 7pm, Managers - Ivan O'Mahony (086-1714701) Martin Gallagher (087-2460196) Gerard Ferguson (086-8296047) and Dermot Slevin (087-9583235)
UNDER 9 BOYS (Born 2014 and 2015)
Fridays in the New Hall, from 7.15pm to 8.15pm, Managers - Philip O'Reilly (086-8955141) and Niall McCready (087-2115790)
Hurling
Our senior hurlers opened the competitive Donegal Senior League season away to Sean MacCumhaill's. In a tough encounter with the match switched to the Centre of Excellence in Convoy, it was the Finn Valley men who prevailed on a scoreline of 4-10 to 0-9. Aodh Ruadh's next league game is at home to Dungloe on Friday, 7th April at Páirc Aoidh Ruaidh with a 4.30pm throw-in. Senior team training continues every Friday evening at 7.45pm with all comrades welcome
Our juniors had an enjoyable return to the pitch on Sunday with coaches John, Martin and Patrick. There was a great turn out and all the boys and girls were delighted to be back hurling. Training will continue at 11.45am this Sunday and there is plenty of equipment for any newcomers wishing to try it out. Contact under 7 and under 9 coach, John Larkin, for more details on 086-1076883.
Training is also continuing for our under 15s and under 17s ahead of their return to competitive games next week. Details in the team WhatsApp groups.
Ladies football
With Moville pulling out of the league, there was only one game on Sunday for the Aodh Ruadh senior ladies. This saw the Reserves taking on Red Hugh's in Páirc Aoidh Ruaidh. The visitors drew first blood a few seconds into the game, but the Shamettes hit back straight away with a point from Bridín Maguire. After that the sides settled into a spell of feeling their way into the game before an Amanda Mahon point, followed by 1-1 inside a minute for Terri Gallagher made it 1-3 to 0-1. The Killygordon girls responded well though, enjoying their best spell of the game as the game moved into the second quarter, a 1-2 salvo levelling the game on the 14th minute. Parity didn't last long though, as Amanda Mahon chipped over her second of the game to edge Aodh Ruadh back into a lead they would not relinquish. Síofra Hughes and Terri Gallagher added further points before AnnaLisa Rabbitte raised the green flag in the 18th minute following a mix up in the Red Hugh's defence. Bridín Maguire then rattled in 1-1 before the visitors rallied to notch a couple of points and make it 3-7 to 1-5 with half-time looming. Bridín Maguire notched another couple of points before the break though to leave the Ernesiders with a ten point lead at the turnaround. The second half saw Red Hugh's again claiming the first score, but Aodh Ruadh responded with a well-taken AnnaLisa Rabbitte goal on the 37th minute. Terri Gallagher and Niamh Hoey added points before Bridín Maguire slotted home a penalty as the game ticked into the final quarter. The last scoring say for Ballyshannon was left to Aoibhínn McGarrigle who clipped home a lovely goal. Red Hugh's came with a final kick though and hit two late goals to leave the final scoreline reading Aodh Ruadh 6-11 Red Hugh's 3-6. It was a very solid display by the homesters, with Síofra Hughes superb at wing forward, Orla Keon and Aoibhínn McGarrigle working tirelessly in the middle third and up front Bridín Maguire and Terri Gallagher made great use of the ball coming in. Defensively Megan McGee was a rock with great support from Fiona McGonigle and captain Shauna Dolan. We have a great gallery of pictures from the game up on aodhruadh.org. Next Sunday sees the senior ladies making their Division 1 return with an early morning trip to Burn Road to take on Termon at 10am.
Best of luck to our under 16s who go into league action this week. They will be entertaining Ardara in Páirc Aoidh Ruaidh on Tuesday, 28th March, at 6.15pm.
Big Bonkers Bingo news!
This week we have confirmed a top prize in our Bonkers Bingo of a trip for two to PARIS! As announced last week, Bonkers Bingo is coming to Aodh Ruadh on Saturday, April 22nd. Enjoy a fun night out while supporting your club. Bonker's Bingo has all the tunes, bingo madness, confetti drops, crazy prizes you love, and much more! The event takes place at The Great Northern Hotel, Bundoran at 7.30pm. We have a limited time early bird special offer of just €25 for our first 50 players! Book your tickets now at eventbrite.ie. Then let people know you're going on Facebook!
Club kit
Chris Kelly will be hosting a sizing sessions this Wednesday 29th March from 7pm to 8pm and on Saturday 1st April from 12.30pm to 1.30pm. Lightweight waterproof jacket, fleece lined with two zipped pockets by XGear. Sizes from 4-years to 3XL. Prices as follows:- Children up to 12 years - €45; Adults XS to 3XL - €50.
Last One Standing
Congratulations to the 17 remaining players who have made it through to the last stage of the 2023 Last Man Standing competition. All will be contacted this week to give their predictions for the four League finals. Players must successfully predict the winner of the Division 4 final to move on to the next step, which is to predict the winner of Divisions 3, 2 and 1 in succession. Best of luck to our final runners and riders.
Ballyshannon Bingo
Bingo is back in the Abbey Centre this Tuesday, 28th March, with a smashing prize fund of €2,600 up for grabs, including the €1,000 snowball and €500 jackpot. Doors open 7.45pm for a 8.30pm start. We need to increase our player numbers in order to be able to keep bingo going, so please spread the word, come along and bring a friend!
---
Last modified: Monday, 27 March 2023 at 10:12pm

Read more in the club notes archive.