Aodh Ruadh retain Sean Slevin title
Aodh Ruadh hosted Dromore, Melvin Gaels, Naomh Bríd and Erne Gael's at the Sean Slevin memorial tournament last Sunday. Saturday had been a wash out, incredibly though, the weather held and, although it was bitterly cold, the competition managed to avoid the rain altogether and the pitches were in great shape.
It was a very closely contested tournament with places in the final at stake up to the very last round of games. Naomh Bríd finished the round robin section with three wins and one defeat. They were left sweating as Melvin Gaels played Aodh Ruadh in the last round of games. Aodh Ruadh had three wins and Melvin Gaels had two. A win for Melvin Gaels would have created a three way tie at the top with the organisers running for the calculators. The game was a real flowing affair, but Aodh Ruadh hit the goal which made all the difference to win by 0-2 to 1-2, setting up a Sean Slevin decider between the homesters and Naomh Bríd.
Terence McShea threw up between the sides and a ding dong battle commenced. Colm Kelly hit a super point and Shane McGrath added a goal to leave Aodh Ruadh on 1-1 at half time, but Naomh Bríd had matched that tally and with honours even it was all to play for in the second half. And what a titanic struggle it was. Aodh Ruadh had a goal chance brilliantly denied before Gareth Ferguson edged Aodh Ruadh in front with a remarkable point from out in the left corner. Naomh Bríd laid seige to the Aodh Ruadh goals and with time running out they got a free about 30 metres out. The free was drifted into the box and seemed goal bound only for a brilliant reaction save from Gavin McDaid to snuff out the danger. The ball was cleared, the whistle went and Aodh Ruadh celebrated retaining their Sean Slevin title on a score line of 1-2 to 1-1.
Presentations took place in Aras Aoidh Ruaidh after an introduction from Aodh Ruadh Chairwoman Betty McIntyre. Club secretary John Hughes went through the thank yous before introducing Ciaran Slevin to present the first award of the afternoon to Liam Ryan of Melvin Gaels. The silky half forward was at the heart of the Leitrim side's best work. He was very comfortable on the ball and his snake hips had defenders dizzy trying to figure which way he was going to go. Unselfish and intelligent he was a massive asset to Kinlough. After that Patricia Slevin presented runners-up medals to a fine Naomh Bríd side. Then, with Aodh Ruadh captain John Ward called away early on boxing duty, Seana Slevin presented Aodh Ruadh vice-captain, Calum 'Cookie' O'Haloran, with the Sean Slevin trophy. Seana's last duty was to present the Laoch na hImeartha award for the final to Aodh Ruadh keeper Gavin McDaid, an announcement that was met with riotous applause.
Aodh Ruadh would like to extend their sincere thanks to the participating teams, to Terence McShea, Val Murray, Philip O'Reilly and Enda McGurrin who officiated the matches, to the parents and supporters who worked so hard making and serving the refreshments, the stewards and to all those who gave of their time and effort to make the event such a success.
Results
| Team | Score | Team | Score |
| --- | --- | --- | --- |
| Aodh Ruadh | 2-2 | Erne Gaels | 0-2 |
| Naomh Bríd | 2-0 | Dromore | 1-2 |
| Aodh Ruadh | 2-0 | Dromore | 1-2 |
| Melvin Gaels | 3-2 | Naomh Bríd | 4-1 |
| Naomh Bríd | 2-2 | Erne Gaels | 1-1 |
| Melvin Gaels | 3-2 | Dromore | 2-2 |
| Melvin Gaels | 2-3 | Erne Gaels | 1-2 |
| Naomh Bríd | 1-0 | Aodh Ruadh | 1-3 |
| Erne Gaels | 2-0 | Dromore | 3-1 |
| Melvin Gaels | 0-2 | Aodh Ruadh | 1-2 |
Round Robin table
| Team | Won | Drawn | Lost | Point | Score difference |
| --- | --- | --- | --- | --- | --- |
| Aodh Ruadh | 4 | 0 | 0 | 8 | +13 |
| Naomh Bríd | 3 | 0 | 1 | 6 | 4 |
| Melvin Gaels | 2 | 0 | 2 | 4 | 2 |
| Dromore | 1 | 0 | 3 | 2 | -1 |
| Erne Gaels | 0 | 0 | 4 | 0 | -18 |
Final
| Team | Score | Team | Score |
| --- | --- | --- | --- |
| Naomh Bríd | 1-1 | Aodh Ruadh | 1-2 |
---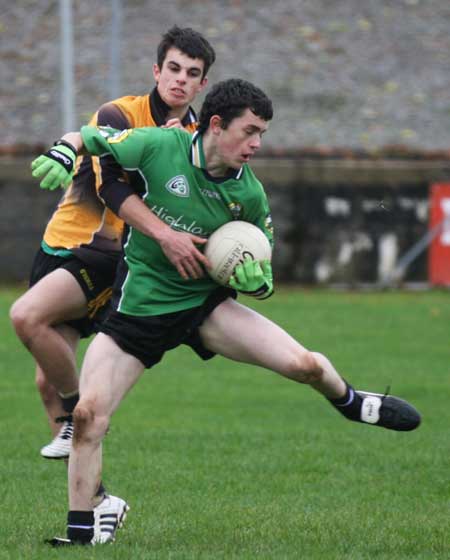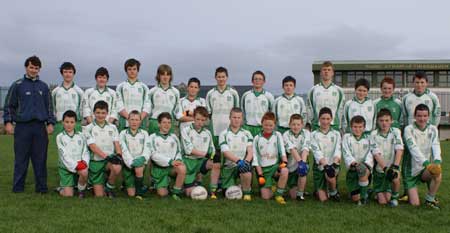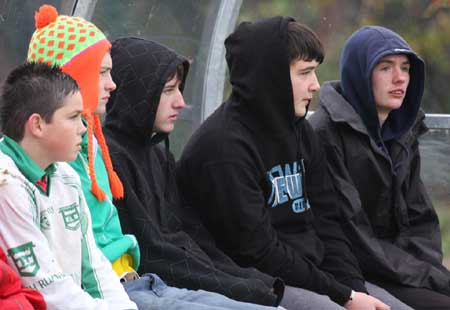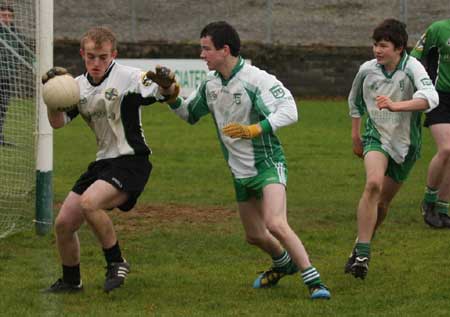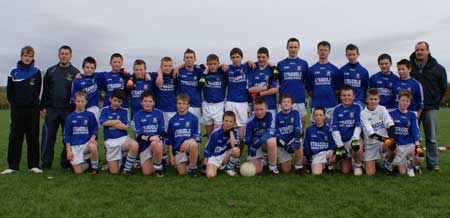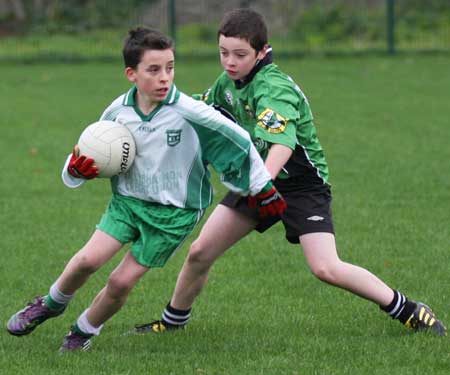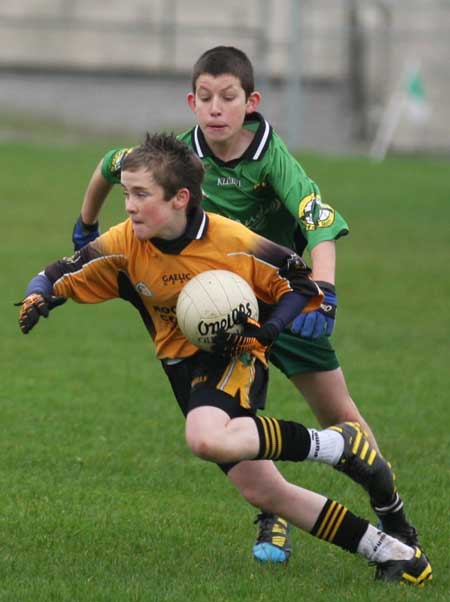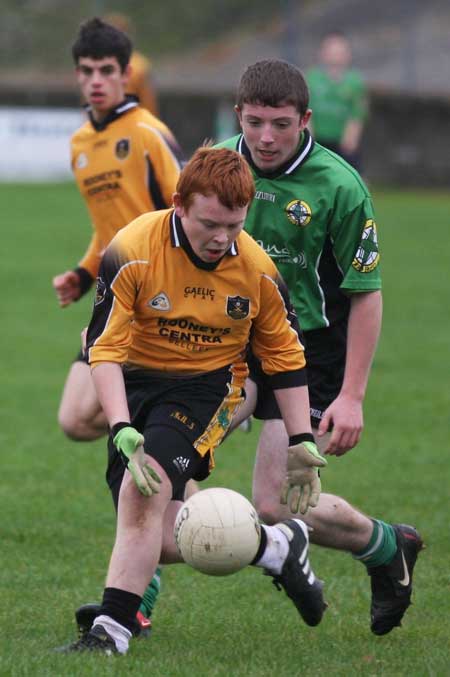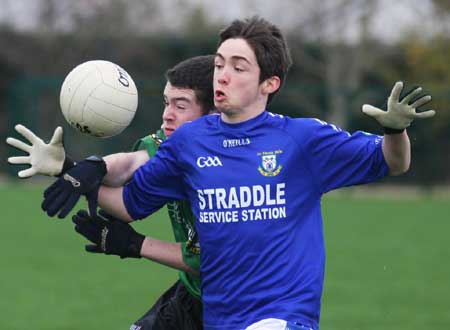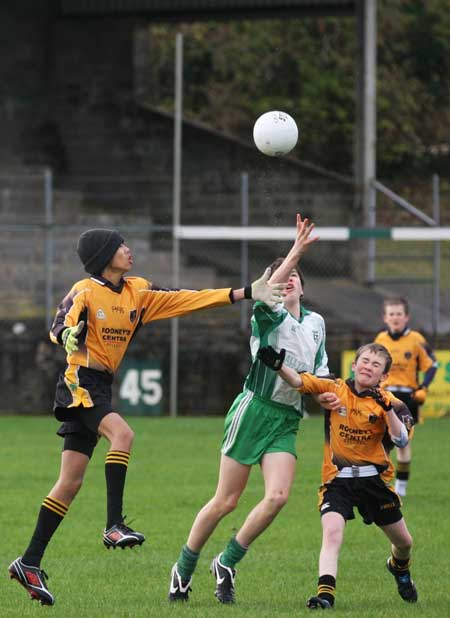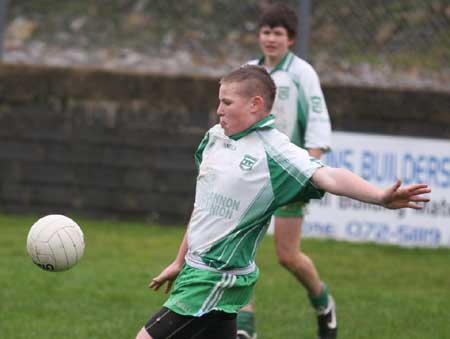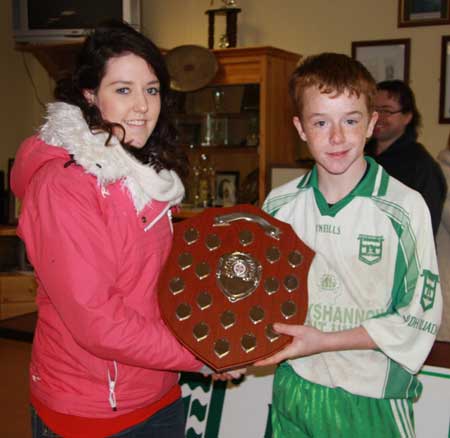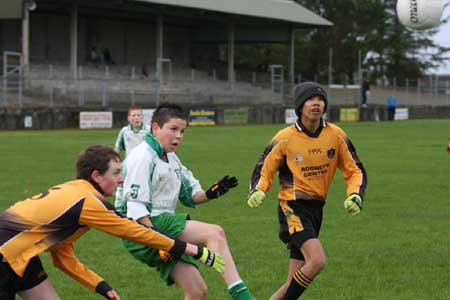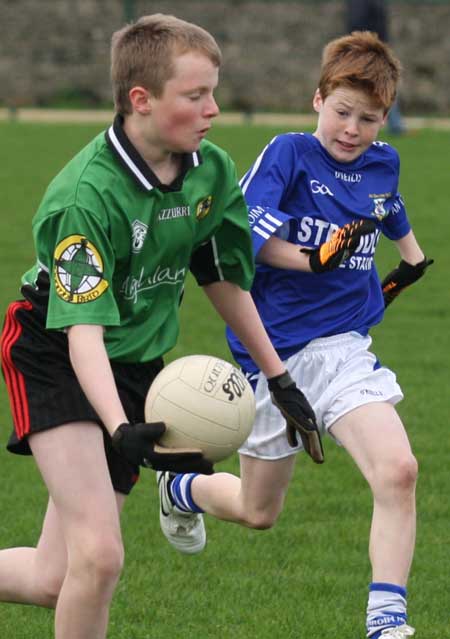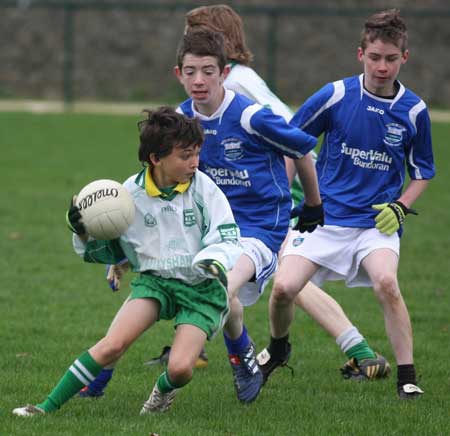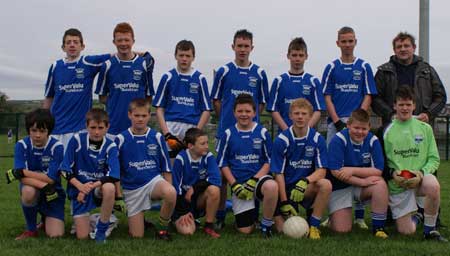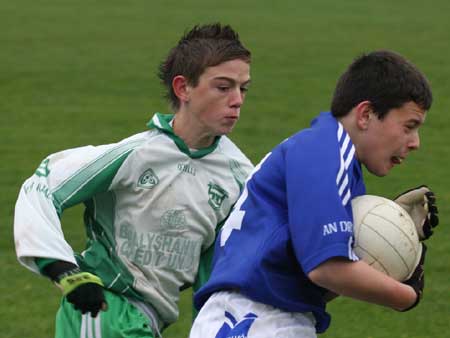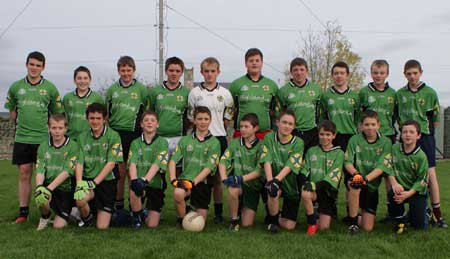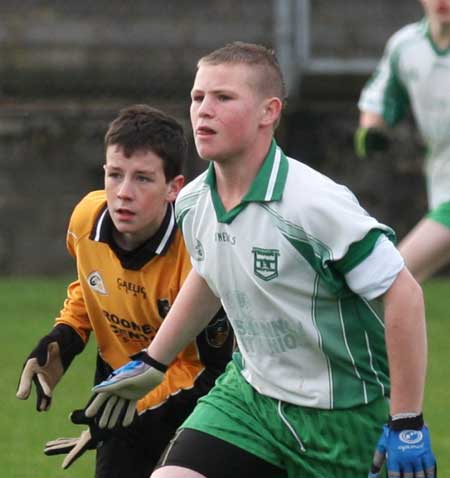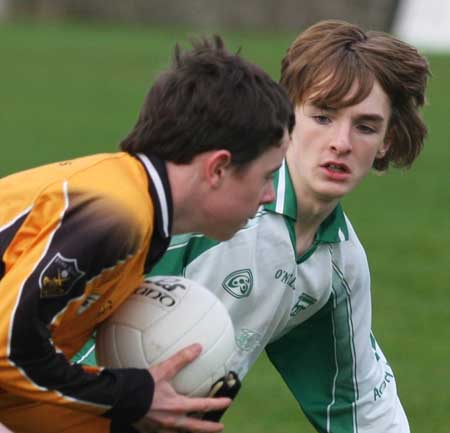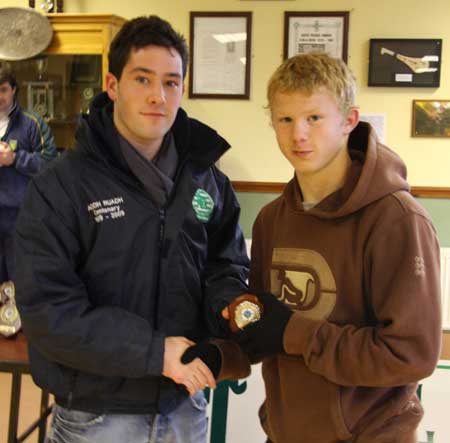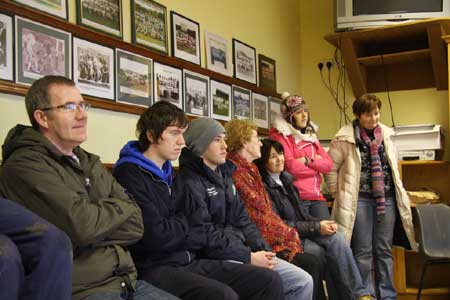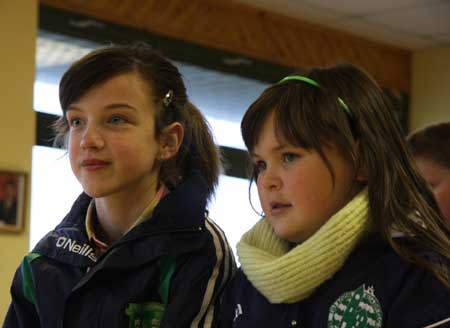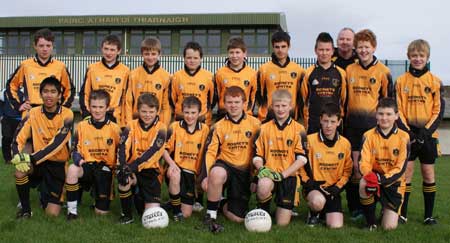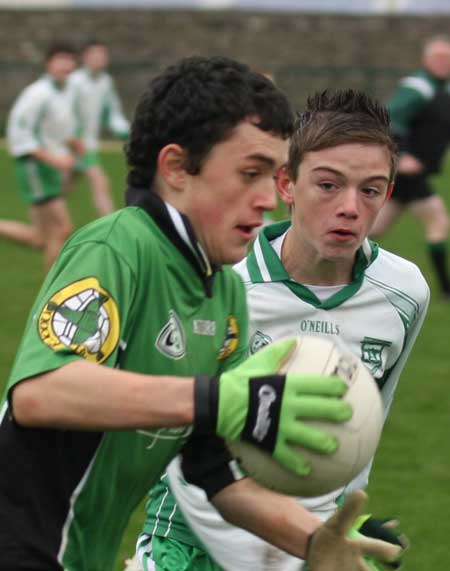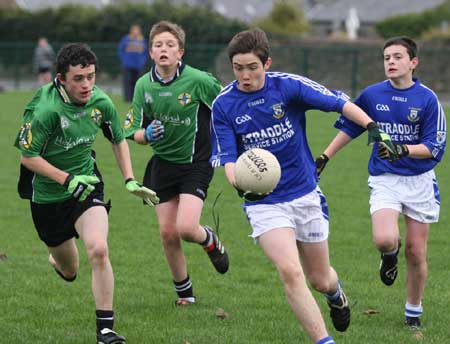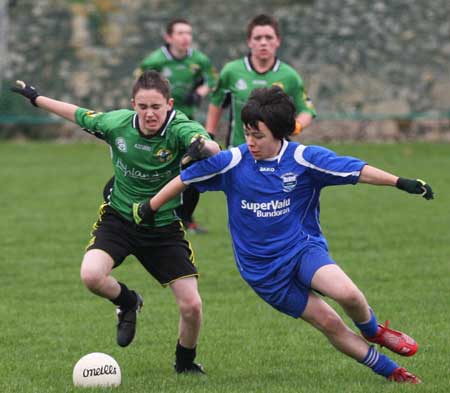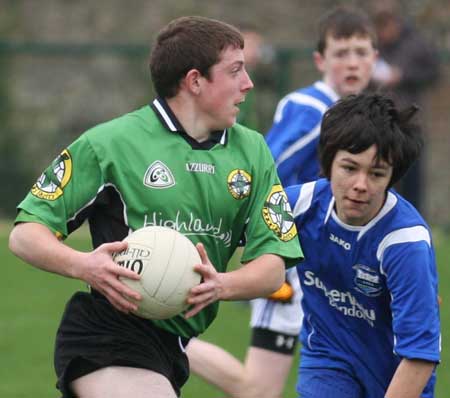 Last modified: Monday, 1 June 2020 at 1:10pm