Saint Enda's take PJ Roper back to Belfast
Under 16 football
Results
Father Tierney Park
Aodh Ruadh 0-9 Killybegs 0-2
St Enda's 0-6 Aodh Ruadh 1-1
Lámh Dhearg 1-5 Aodh Ruadh 2-5
Killybegs 0-4 Glencar Manorhamilton 2-2
Aodh Ruadh 1-5 Glencar Manorhamilton 0-3
Páirc Aoidh Ruaidh
Lámh Dhearg 2-5 Glencar Manorhamilton 0-2
Killybegs 2-3 Lámh Dhearg 2-7
St Enda's 1-6 Glencar Manorhamilton 0-3
Lámh Dhearg 1-3 St Enda's 2-9
Killybegs 1-8 St Enda's 2-5
Final
Saint Enda's 2-5 V Aodh Ruadh 1-3
Saturday saw Aodh Ruadh welcome Lámh Dhearg of Belfast, Glencar Manorhamilton of Leitrim, Saint Enda's of Glengormley and Killybegs to the 2012 edition of the PJ Roper tournament.
It was a warm dry, day which made for good conditions for football. The tournament was played on a round robin basis and with Saint Enda's winning all their games they were into the final with a match to spare. That meant the final game between Aodh Ruadh and Glencar Manorhamilton would decide who made the final. Ballyshannon prevailed over the 20 minutes by 1-5 to 0-3 to book their place in the final. The scene was set for a fascinating encounter with Aodh Ruadh having lost to Saint Enda's earlier, but having come into the game the more it went on. Colm Kelly got the first score of the final, driving through and pointing. St Enda's response came from Michael McGivern, driving over to level matters. Donal Walsh extended the Glengormley lads lead by smashing a goal past the Aodh Ruadh keeper and Harry Griffin piled on the pressure with a point shortly after. It looked grim for the homesters, but a lifeline came in the shape of a well executed Niall Harley goal to send the Ernesiders in trailing by the minimun at half time 1-2 to 1-1.
In the second half the long day told on all concerned. Terry Ward leveled the match on the restart and then Oisín Rooney edged Aodh Ruadh into the lead, but that was to prove the last time Ballyshannon would trouble the scoreboard. The rest of the game belonged to Glengormley and their man of the match, Ruairí Scott in particular. He leveled the game with an excellent free and restored their lead with a more routine effort from in front of the posts. Scott added another point before doing the heavy lifted to create a goal chance for Donal Walsh who duly cracked home his second three pointer of the game setting St Enda's on their way to claiming the PJ Roper on a scoreline of 2-5 to 1-3.
After the final the presentations were made on the pitch with tournament overseer Sean Perry taking to the mic. He introduced Brian Roper, whose father PJ the tournament was in memory of, and invited Brian to present the PJ Roper trophy to the Saint Enda's captain, Ruairi Scott. Scott had played a captain's part all day for the Glengormley men and it was fitting he should be the man to lift the famed old trophy. Medals were then presented to the defeated finalists from Aodh Ruadh. Sean Perry thanked all the teams for travelling so far to contribute to what had proved an excellent tournament. He thanked everyone who officated on the day, all the sponsors and the parents for once again providing a great spread of food and drink throughout the day.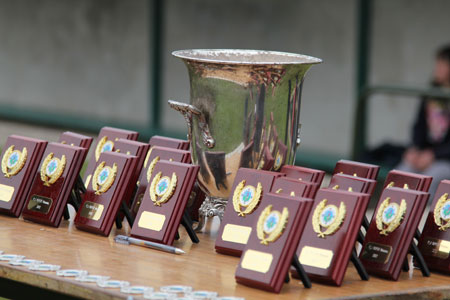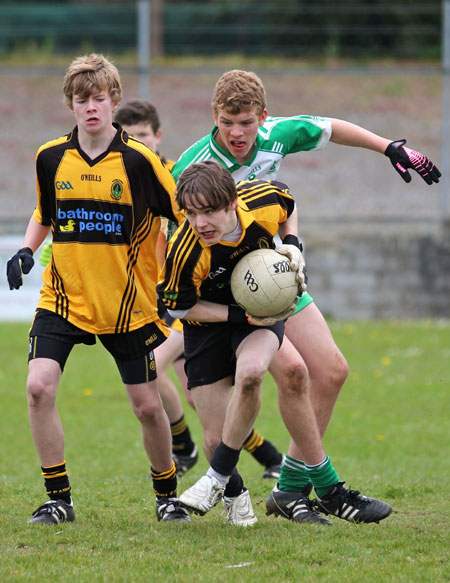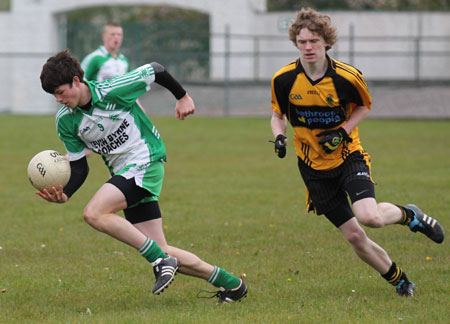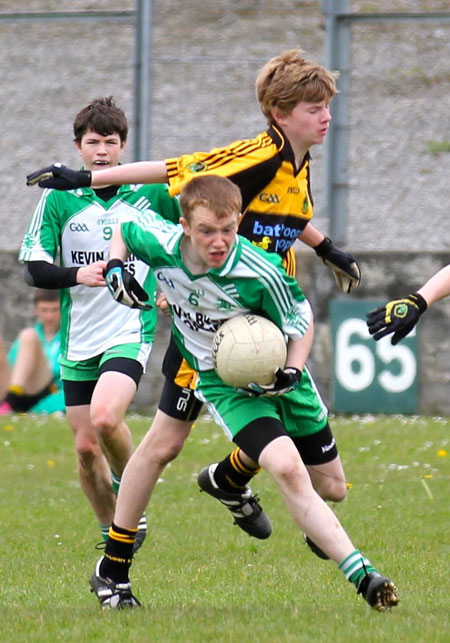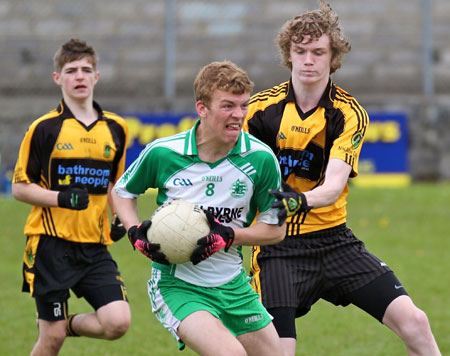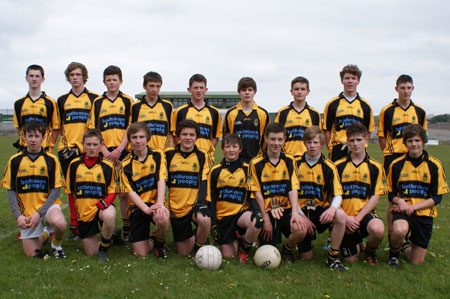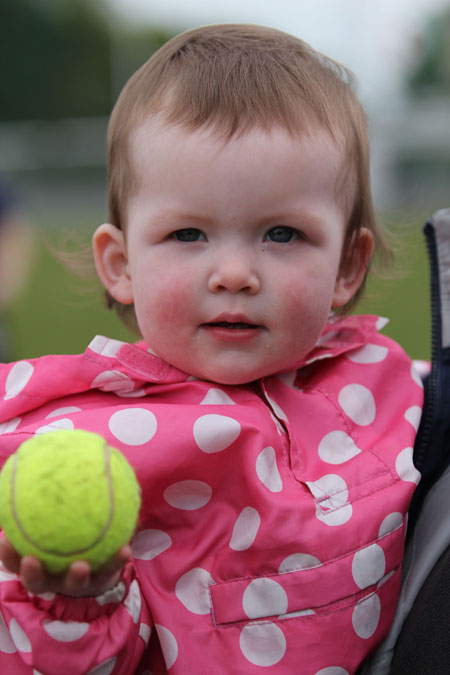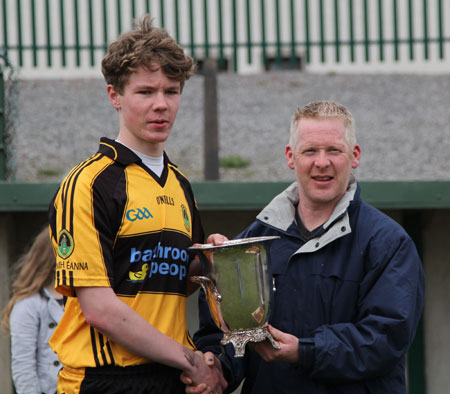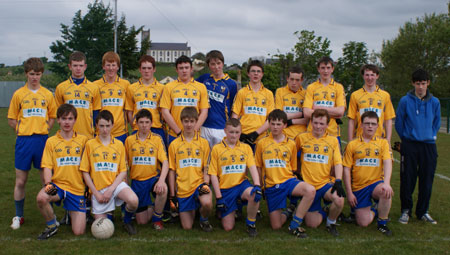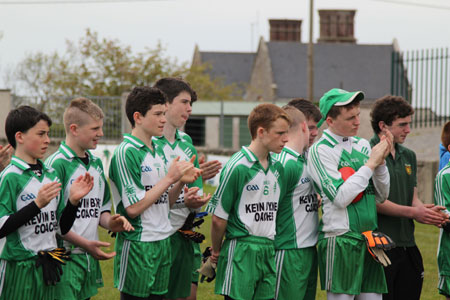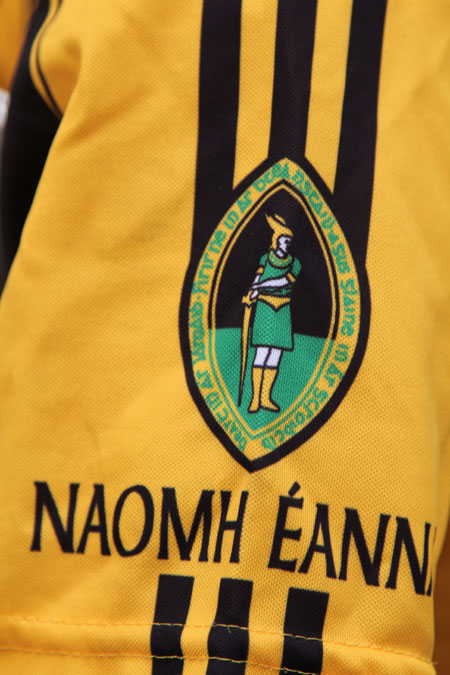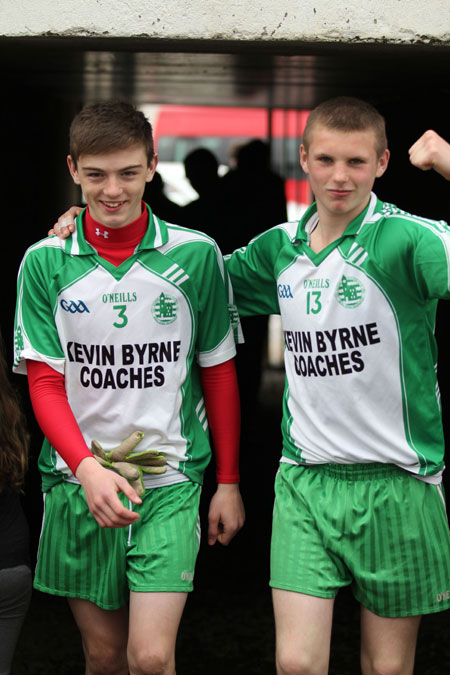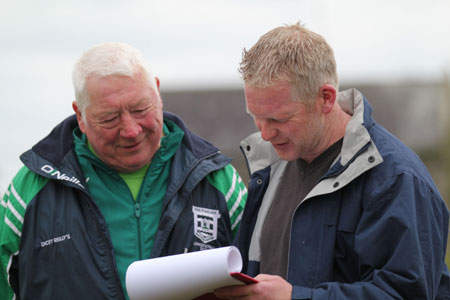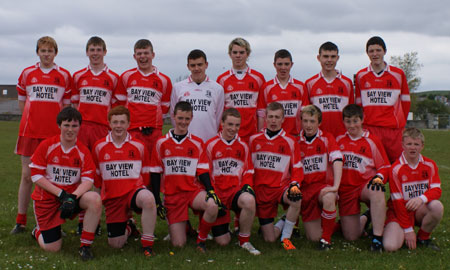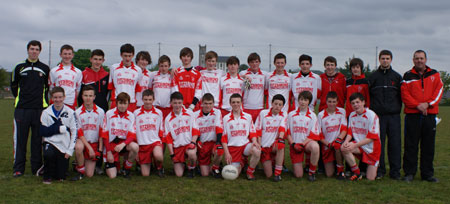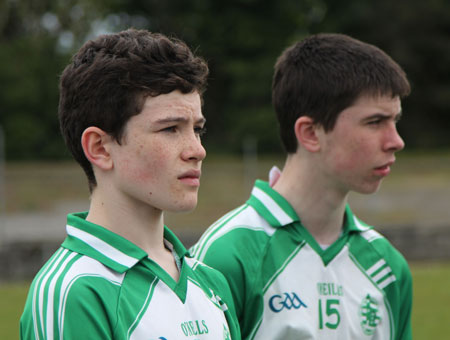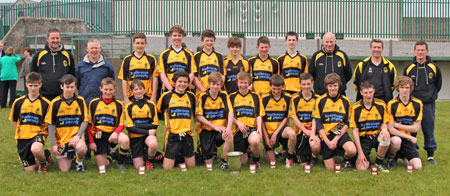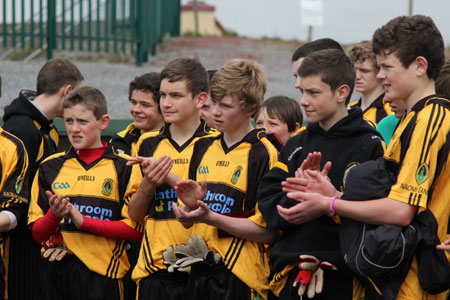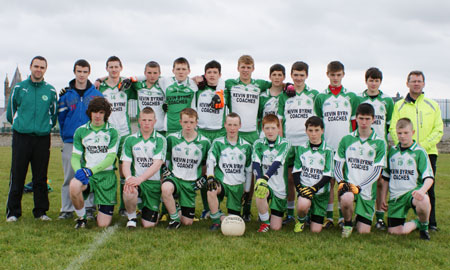 Last modified: Thursday, 29 November 2018 at 2:15pm