Kevin Byrne sponsors under 16 jerseys
Aodh Ruadh gratefully acknowledge the sponsorship of a new set of jerseys for our under 16s by Kevin Byrne. The lads have been wearing them for the latter part of the season and will wear them once more this year when they take on Naomh Mhuire in the county final at the end of the month.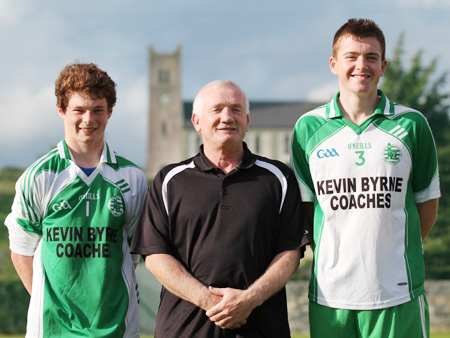 Kevin Byrne, centre, who sponsored a new set of jerseys for the under 16 team. He is pictured here with Aodh Ruadh defensive rocks Daniel Kelly and Eamon McGrath.
Last modified: Friday, 22 May 2020 at 2:31pm