Waterford manager and Clare legend Davy Fitzgerald visits Aodh Ruadh
Aodh Ruadh Hurling Juvenile Committee hosted the visit of a living legend in the form of Davy Fitzgerald last weekend. It was a visit that will live long in the memory of all who met the great Clare man. The Clare genius gave his word to the Juvenile Hurling Chairman -John Rooney in the summer to visit Ballyshanon and typical of his honesty the man showed as a player, and now as Waterford Manager, the two time All Ireland medal winner ended up in Aras Aodh Ruadh for a very memorable awards ceremony.
The night began with John Rooney welcoming Davy to the club and spoke of his pride in having such a legend visit the club and thanked him for travelling from Clare, in the middle of other commitments including a training session in Kinnegad with Westmeath senior champions Ratharney and on to a Dinner Dance in Clare for a Camogie Team he is currently training, both on Saturday.
Highlights of Davy's career were shown to the huge crowd in the form of a Laochra Gael Programme which previously featured on TG4. For those who weren't fully aware of his standing in the GAA world they were soon fully aware of the stature of this iconic figure. John thanked all involved in the small dedicated hard working Juvenile Committee.
He then called on the man everyone was waiting for - the great Davy Fitz to address the crowd.
Aras Aodh Ruadh never witnessed a crowd like it as he took the microphone. For the next twenty minutes Davy had the captive audience in the palm of his hand as he gave an awe inspiring talk as good as his on field performances. His words touched all whatever their background or sporting interest. He covered a range of topics such as:- the importance of the team, the affect of bullying, peer pressure and the dangers of alcohol. He was impressed by the number of parents present and highlighted the importance of parental support and respect for parents. Everyone was encouraged to follow their dreams and never forget the importance of honesty on and off the field. Everyone witnessed a determined, passionate and modest man, traits for which he is renowned. He regaled the crowed with stories of battles, trials and victories he had with Clare and now with Waterford. The crowd responded with a rapturous applause.
John Rooney suggested that if we could bottle Davy's enthusiasm and character and distribute it the country wouldn't be in the mess it is in. It was then time to distribute the numerous medals that the juvenile hurlers had won throughout 2010.
Eddie Lynch was called upon to talk about his U8 squad. He thanked Chris Kelly and Denis Daly for all their help throughout the year. He spoke of the great determination and enthusiasm to learn and congratulated them on their performance at numerous Blitzes throughout the year. Davy presented medals to each and every member of the squad with a special word for all.
Kevin Mc Dermott was next to speak about his fine squad of U10 hurlers. He thanked his Co-Manager Michael Ayers and spoke of the improvement in the squad this year and their commitment to hurling. They played many Blitzes and challenge games in neighbouring counties and gave a great account of themselves. Again Davy presented the hard earned medals to this young squad.
John Rooney continued next with his U12 team. He spoke of how the U12's and U14 are trained together and thanked Peter Horan and Jonathom Browne for all their help. He outlined details of their improvement from game to game culminating in them winning the Fermanagh League for the second year in a row and completing the season in style by winning the Aodh O' Dalaigh Tournament. He congratulated the six U12 players who made the Donegal Development Squad and played in Croke Park. Again Davy presented medals - at this stage Davy commented how some of the recipients were taller than himself.! Before the next team John made a prediction before the end of the decade Davy will lift the Mc Carthy Cup be it with Waterford or his beloved Clare he'll do it and no one should have any doubt of that.
Kevin Loughlin was next up with the U16 Hurlers. He thanked his assistants Stephen Sheerin and Pat Faherty. He spoke of the need for more of the squad to put in a better effort at training and to up their commitment to the game. He spoke of his delight at winning the Under 16B county title but pointed to the boys what they could have achieved with a better effort. He congratulated the 4 lads who had made the Co U16 squad who had won the All Ireland C title. Davy presented the boys with their medals and as with all previous medal winners he had a word for every recipient.
At this stage there was one team left to be honoured and that was the all conquering Under 14's who had done what Kilkenny had failed to do and won the five in row. John Rooney spoke off his and the clubs pride in this squad, spoke of how they began in 2006 with the dream of winning Feile na nGael in 2010 which they did. He spoke of the first game they played and all help given to the young hurlers by Billy Finn. He talked of how they had travelled to Clare and how well they had performed on and off the field in Clare. He handed over to their manager Peter Horan, who he said had done great work with the team. Peter began by thanking the John and Johnathon Browne for all their help. He thanked the boys themselves for their effort and dedication. He gave a great run down of the boys year from winning the Donegal Feile, winning Donegal League and Championship 2nd year in a row , Ulster Feile and Fermanagh League and their wonderful performance at the All Ireland Feile in Clare where they won their three group games and only lost out in the all Ireland Semi Final. He also congratulated the 6 local lads we had on the County U14 team managed by John. Davey then began presenting this great squad with their 5 in a row medals.
All present got their photographs with Davy and he signed everything from scrapes of paper, to sliothars, hurls, jerseys and kids clothes. No request was too much and he had time for a chat and the crack with everyone.
John finished off speaking of the great wins by the Donegal U14 and U16 winning All Ireland titles at the end of August and 10 all Irelands coming to the club. He then called on Aodh Ruadh Chairperson Betty Mc Intyre to speak and make a presentation to Davy on behalf of Aodh Ruadh. Betty spoke of her pride as a Clare person to have Davy visit Aodh Ruadh. She spoke of her memories of Davy playing for Clare and of their 2 all Ireland wins in 95 and 97. She praised John Rooney and the Juvenile Hurling Committee for all their work and presented Davy with a lovely momento of his trip to Ballyshannon.
John finished proceedings by thanking all who had helped on the night, the ladies for all their catering as usual, Sean Cassidy for his TV and all his help with the sound sytem and video display, Peter Mc Intyre of the Allingham Arms Hotel, Fred Ormoston Mace, Pat Melaniff, Brian Drummond excellent photography, Donegal Democrat for covering the event, Betty Mc Intyre (C/Person) and John Hughes (Sec) John Prunty, Peter Horan and Donal Mc Laughlin for their help gathering medals and anyone else who no doubt he forgot.
Last word of thanks went to the great man Davy small in stature but a giant in terms of character and the perfect role model for anyone to follow.
All present got their photographs with Davy and he signed everything from scrapes of paper, to sliothars hurls, jerseys and kids clothes. No request was too much and he had time for a chat and the crack with everyone. Our excellent ladies served refreshments to all. So was that the end of the night? No way !!!!!
Davy was very comfortable in the Aras and together with over 40 underage hurlers and parents he began a very informal question and answer session which lasted over an hour and a half. Talk about a journalists dream, such subject as highs and lows of his careers, embarrassing moments, suspensions, controversial books, all Ireland celebrations, his dreams, his unfulfilled ambitions, Cooley Mountains, his heroes and his beloved Clare we sought it all and the honesty of the man in that room is something we ll never forget all questions answered.
Saturday morning 9 am hurricane Davy hit Fr Tierney Park for a coaching session where over 50 hurlers were broken into three groups and all present, coaches and young hurlers got the benefit of this mans experience and drills which would benefit any sport. Such an experience with military precision 100 cones he placed around the park over 80 sliothars were moving and for over 2 hours it was hell for leather. The heavens opened the drills got faster Davy was in full swing and we were in heaven. The hurlers were in the palm of his hand the adults looked on in amazement and the maestro was at work. More photos, more autographs more chat and crack all were buzzing. Ladies busy with tea and refreshments for all. Amazing man, quick change of clothes goodbye for everyone on his way to the next pitch Westmeath. Pride and Passion his autobiography sums him up he'll be back. A legend! Thanks Davy-a weekend we'll never forget!!!!!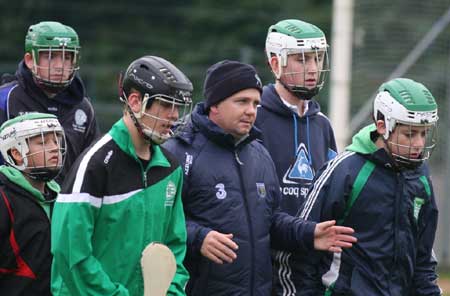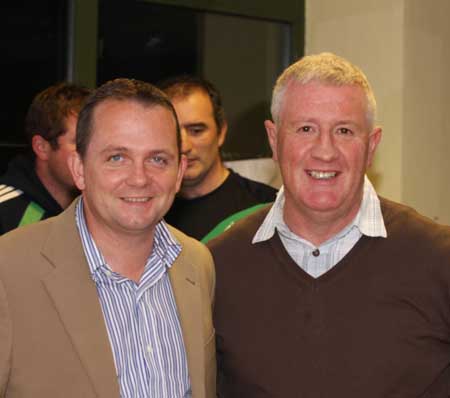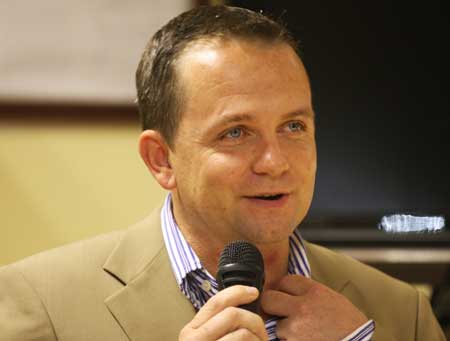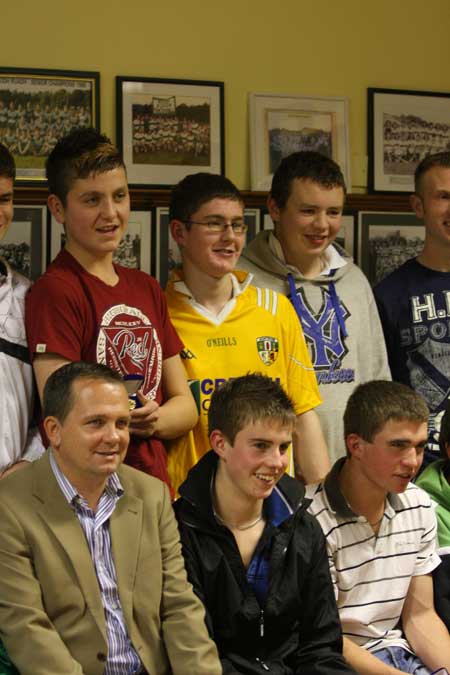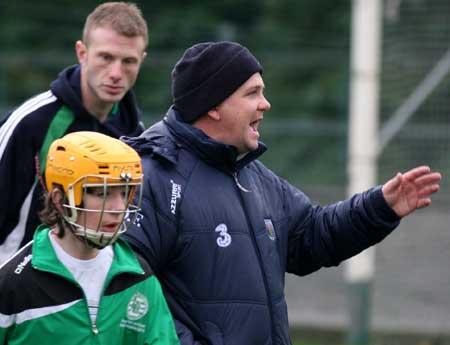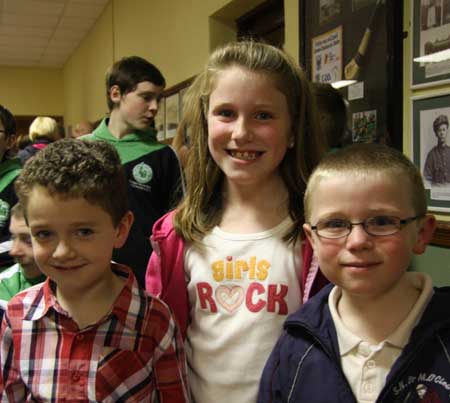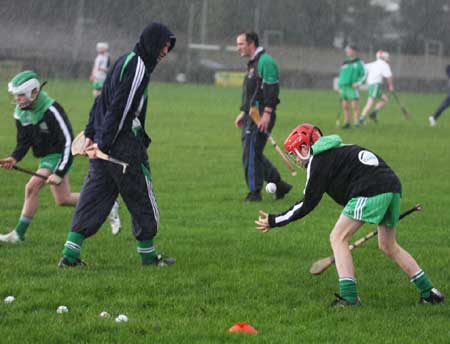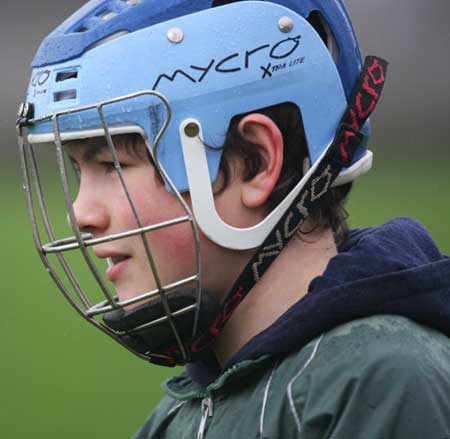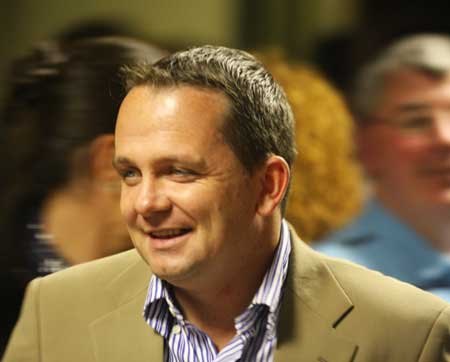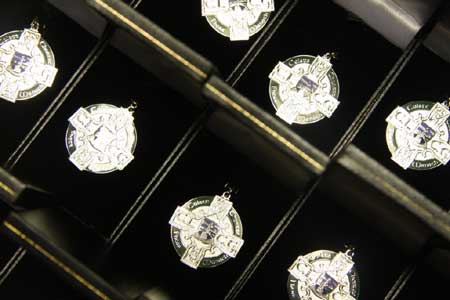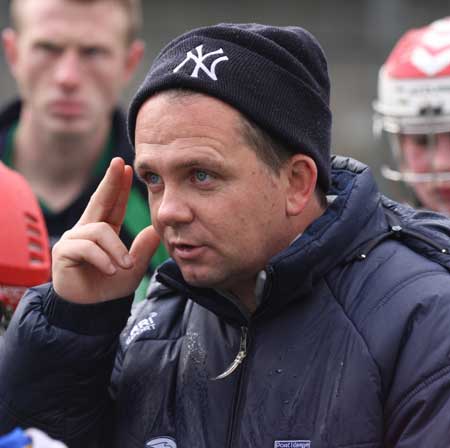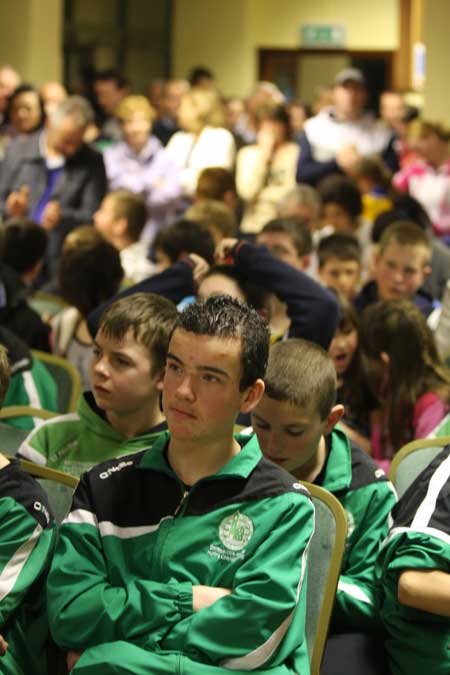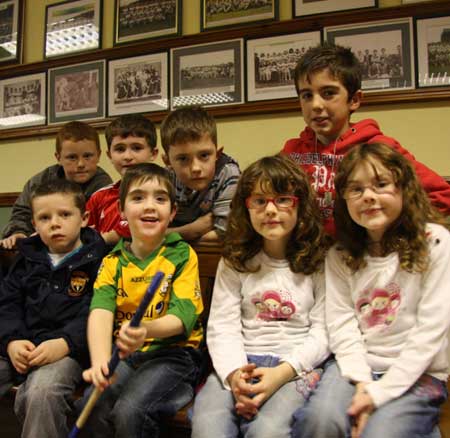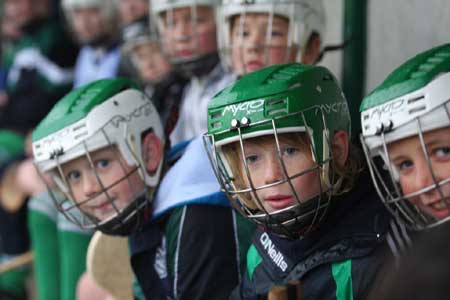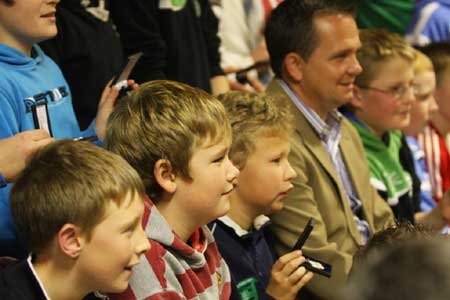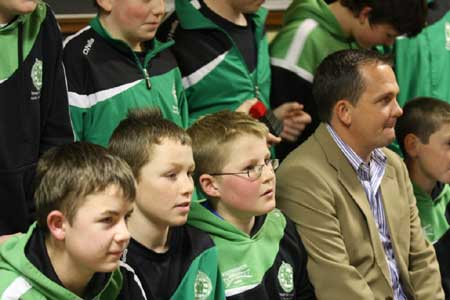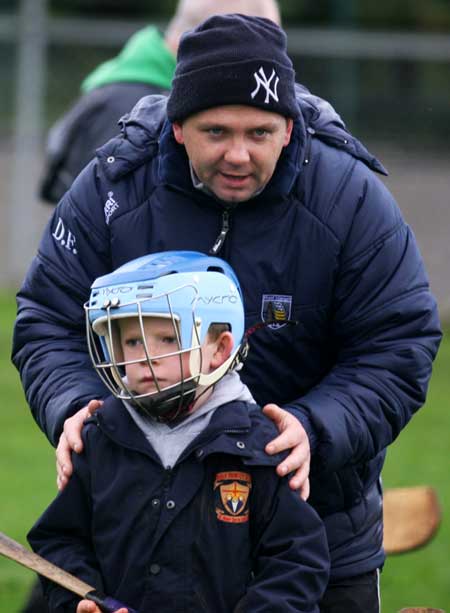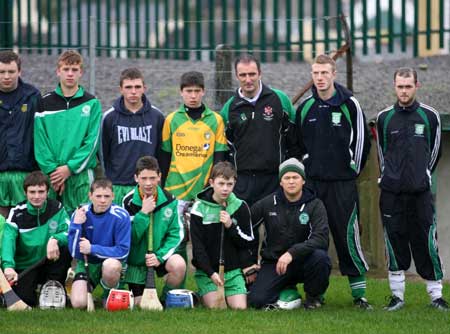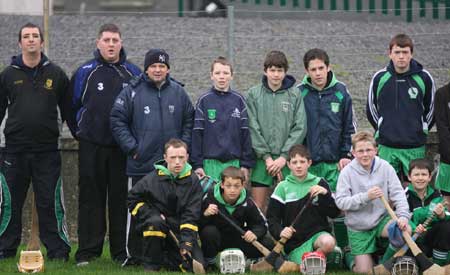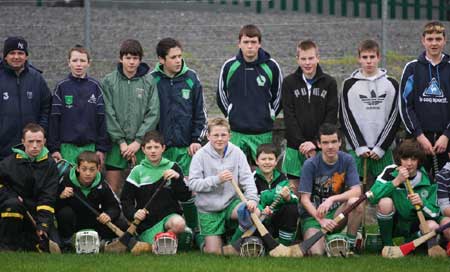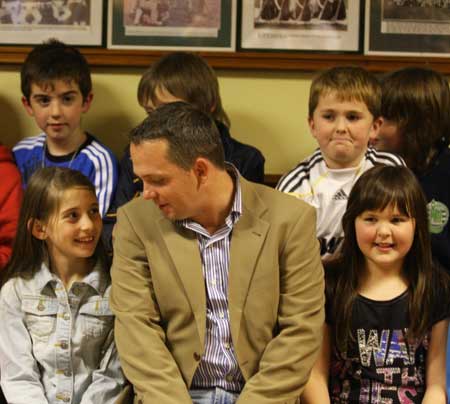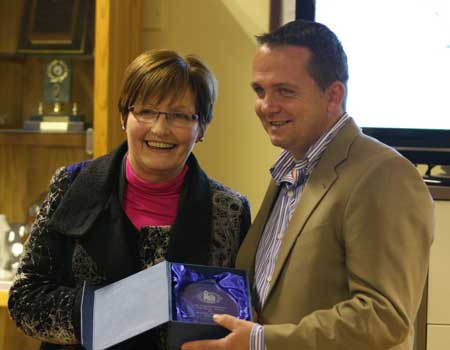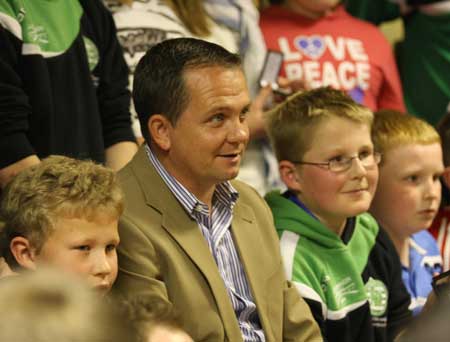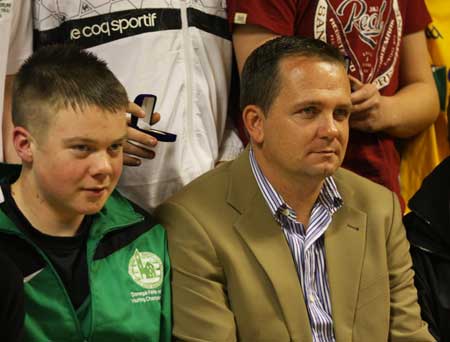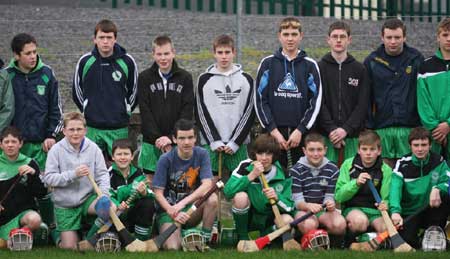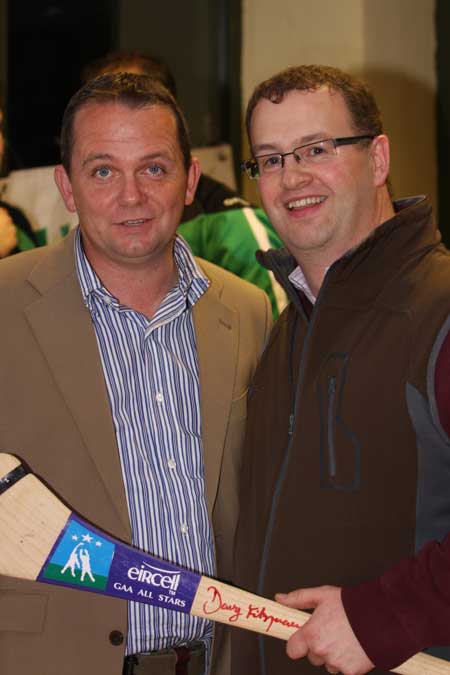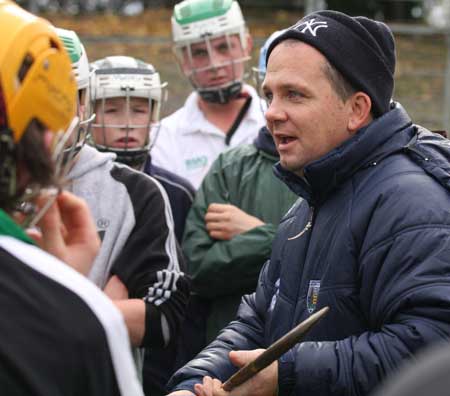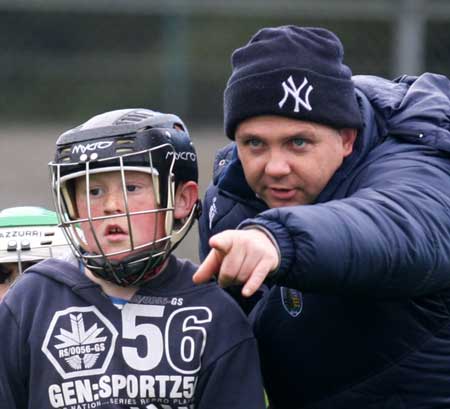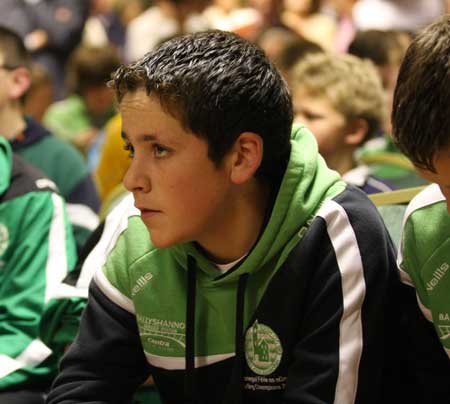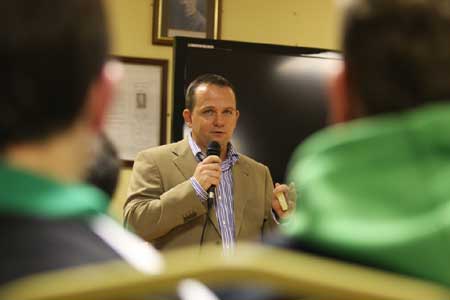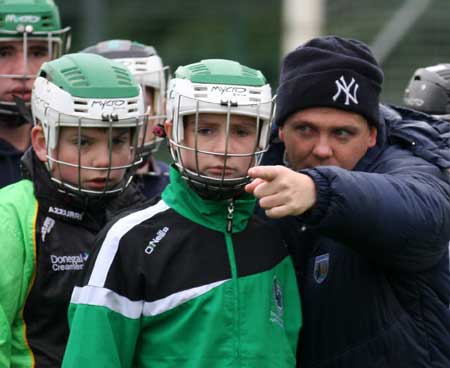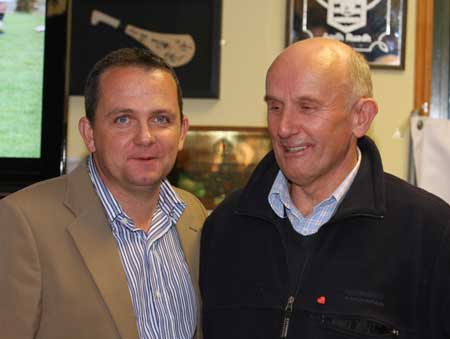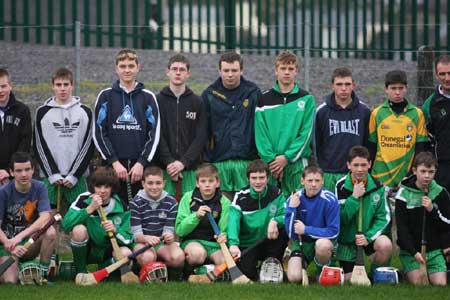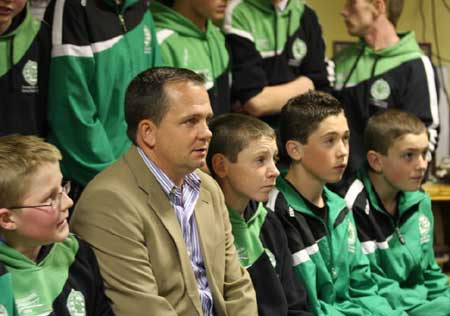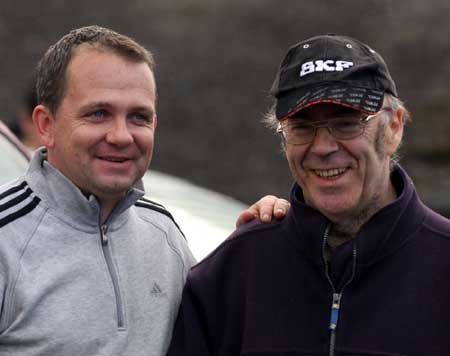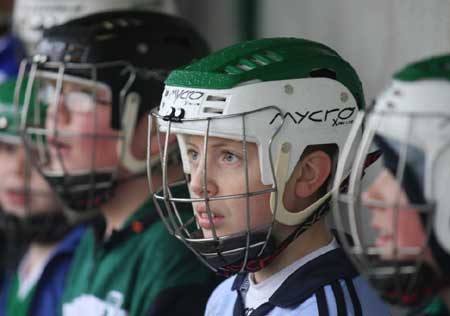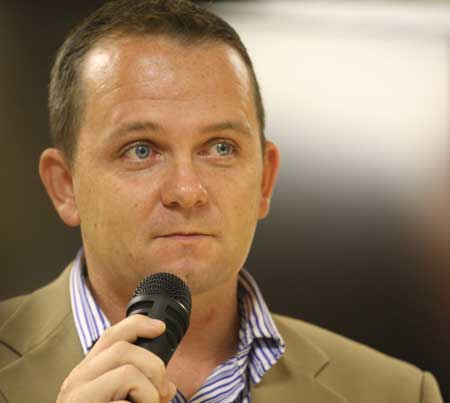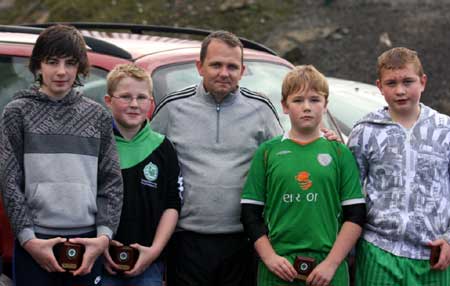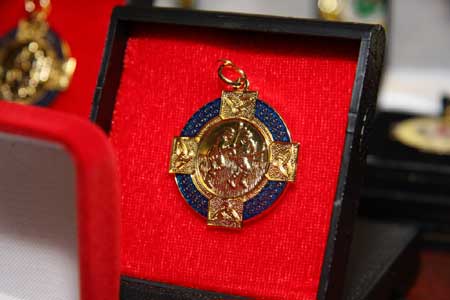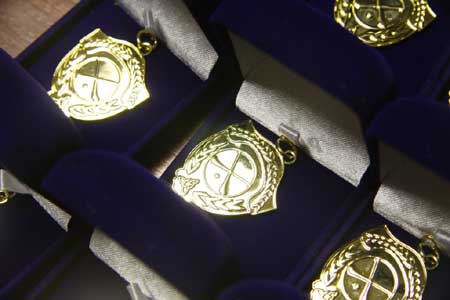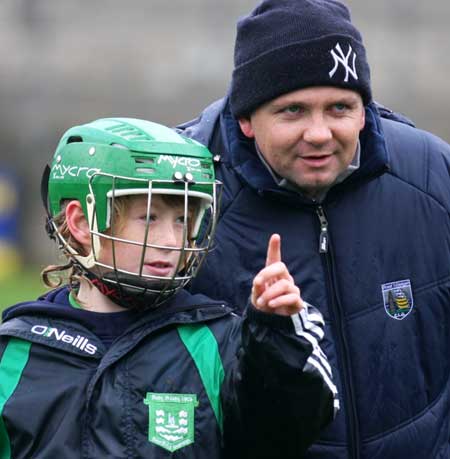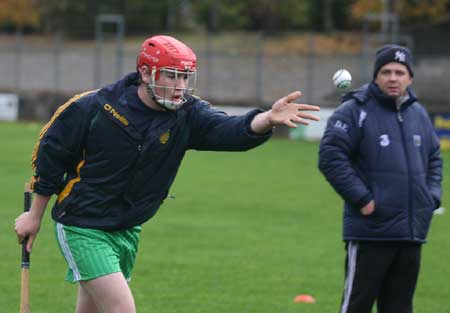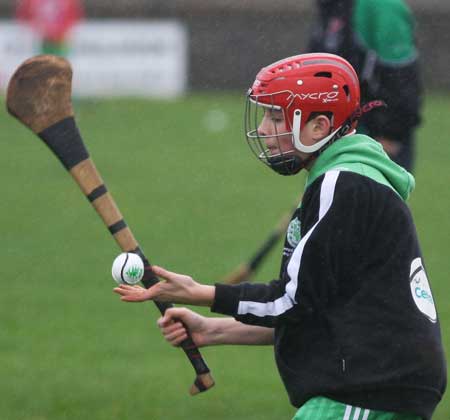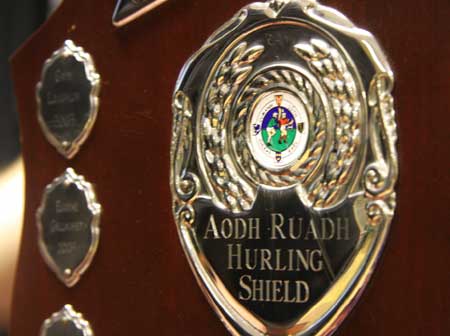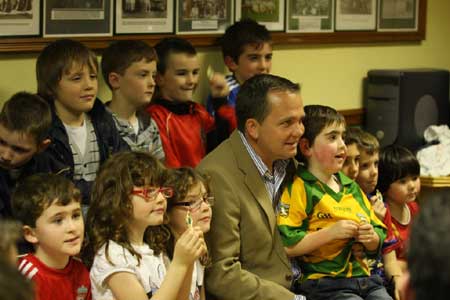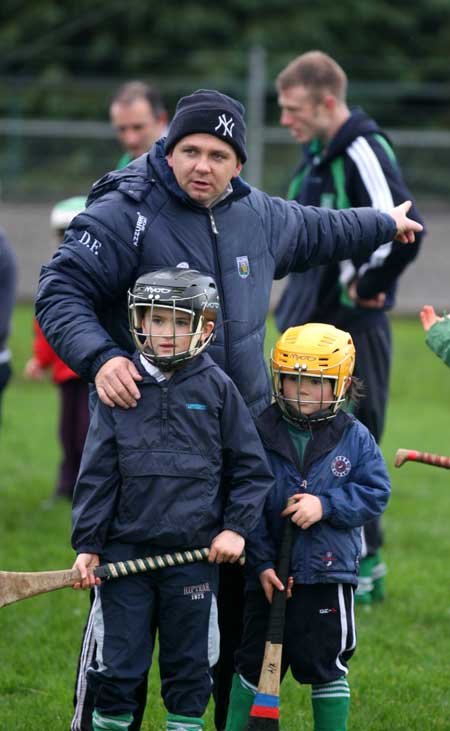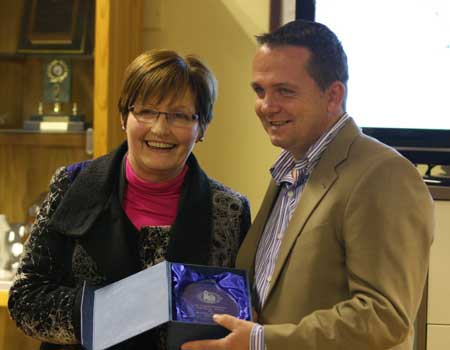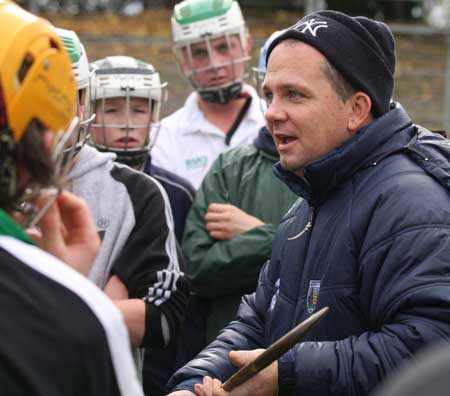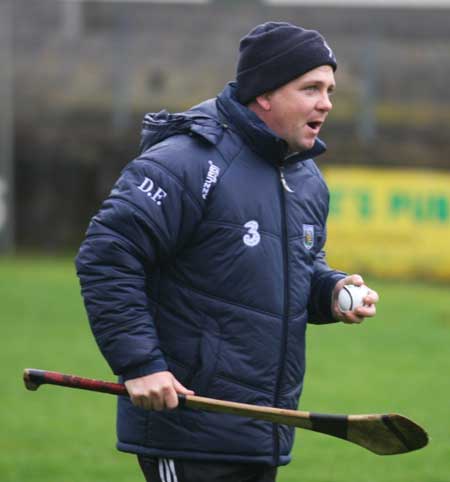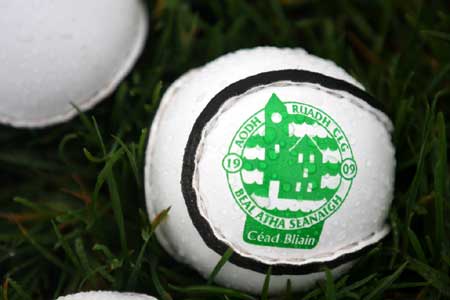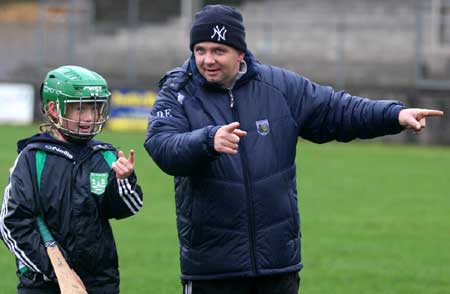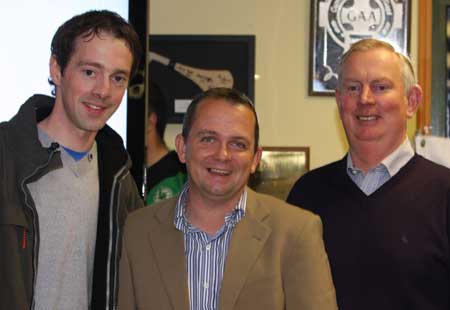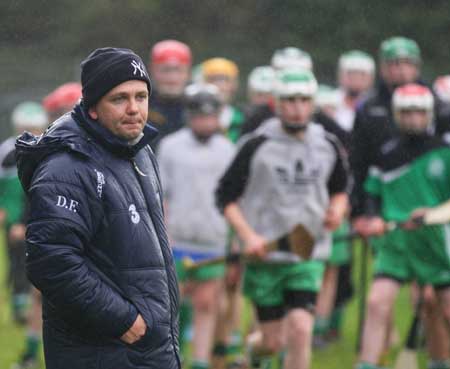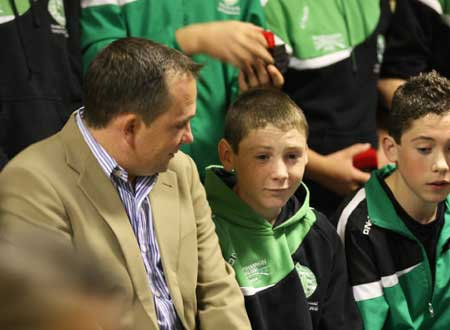 Last modified: Thursday, 29 November 2018 at 2:39pm