Aodh Ruadh bids farewell to Dennis Doherty
Last Tuesday, 19th August, a very exciting game took place in Father Tierney park between the Old Timers (Aodh Ruadh over 30s) and the Young Guns (Aodh Ruadh under 30s). This game took place to mark the departure of the Hurling Chairman, Dennis Doherty, who is moving to Cork. The first half was an evenly fought contest, but the younger legs of the Young Guns pulled away and won convincingly in the end.
Afterwards a very enjoyable presentation function took place in Max Bar and a great night was enjoyed by all. Club Chairman Terence McShea spoke behalf of the club. Billy Finn, Emma Gaughan and John Rooney also spoke of Dennis' contribution to the hurling in Ballyshannon. The night's formalities concluded with presentations to Dennis and his wife, Ethel, and farewell drinks.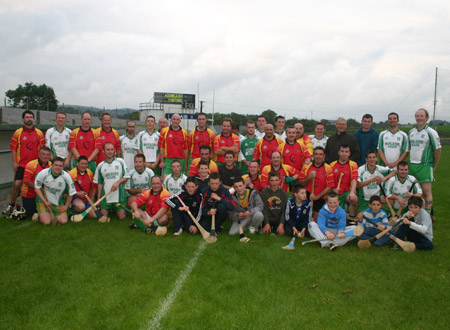 Old Timers and Young Guns who took part in the Dennis Doherty farewell game.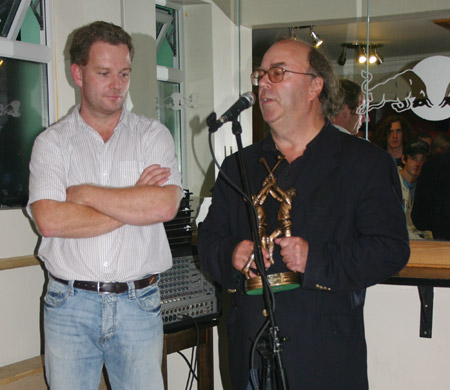 Billy Finn presenting a gift to Dennis Doherty on behalf of the Aodh Ruadh Hurling Committee.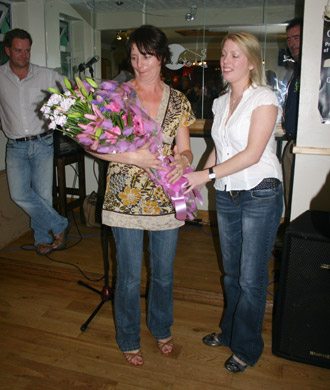 Emma Gaughan, Aodh Ruadh Hurling Secretary, presents flowers to Dennis' wife, Ethel, on behalf of the Aodh Ruadh Hurling Committee.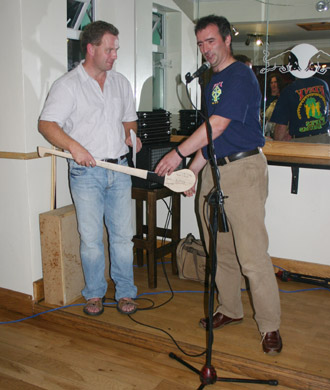 John Rooney, who organised the evening, presenting a hurl signed by both teams to Dennis.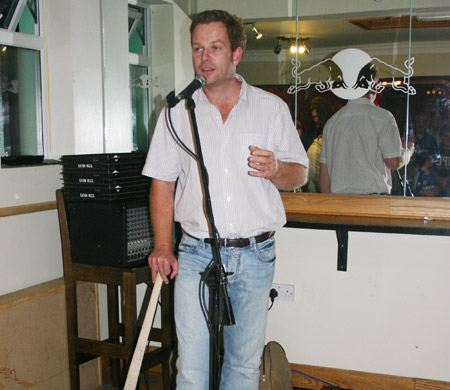 Dennis Doherty thanking all those who attended.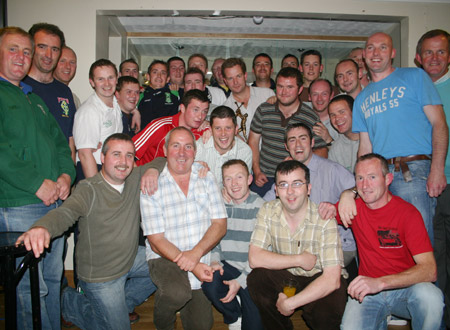 Some of those who attended Dennis Doherty's farewell evening in Max Bar.
Report Filed: 25 August 2008