Fifth annual Hurlathon big success
The fifth annual Hurlathon took place in the Mercy Hall, Ballyshannon on Saturday last, play began at 10am and continued non stop till 10pm. Again this year a great days fun was had by all. Over 100 children took part in the event along with their parents.
The under 8s were first to take to the floor at 10am and indeed some of those lads were still playing at 10pm. They were followed by all the different age groups under 10, 12, 14, 16 and minors. And then the moment all waited for. The Mothers took to the floor, in a great game full of passion we had three mother and daughter combinations taking part. Bernie and Bronagh Kelly, Ellen and Kelly Ward, and Eleanor (fresh from completing the Omagh half marathon) and Meabh Rooney they were joined by experienced Hurlathon mothers Mary Anderson, Jean Sheerin and all the way from Bundoran Jacinta Brennan. The teams were completed by Orla Gillespie who was representing her injured mother and Sinead Drummond who was making her debut in the Mothers Game. Their was great passion in this game typified by Bernie Kelly who shed blood in the hope of victory, but this was denied as Mary "the Gooch" Anderson led her team to victory.
Next on the floor were the fathers which saw club secretary John Hughes make his Hurlathon debut in goals where he came under constant attack from deadly finishers Eddie Lynch and Liam Coughlin. Kieran Breslin, Pauraic Keenaghan and Frankie Sheerin fought gamely to get back into this game but they were met with stubborn resistance by Michael "Taz" Ayres and a pair of no nonsense defenders Pat Faherty and John Rooney, that Galway manager John McIntyre could have done with in Salthill the following day.
After these games it was back to the much fitter and more skilful youngsters who continued playing till 10pm where the fifth Hurlathon came to a conclusion and the ever obliging Brian Drummond was on hand to capture the moment, as he was to capture the start at 10 am.
Thanks to all who helped to make the day a great success. All the underage hurling managers, the young hurlers mothers who catered for the crowds throughout the day, Colaiste Colmcille for the use of the hall, Caretaker Michael Donagher for all his help and all who supported this event. Thanks to Fred Ormston Mace who provided fruit and water for all the competitors, Kernan's Spar who provided tea bags, milk and juices and Pearse O'Neill for crisps for the children.
We're awaiting a number of cards to be returned but at this stage over €6,000 has been raised - a great achievement in these tough economic times and a recognition of all the Juvenile Hurling Committee's hard work over the year. Thanks to all who sponsored this event, all businesses who allowed us put cards in their premises and all who went out collecting sponsorship especially the underage hurlers and their parents.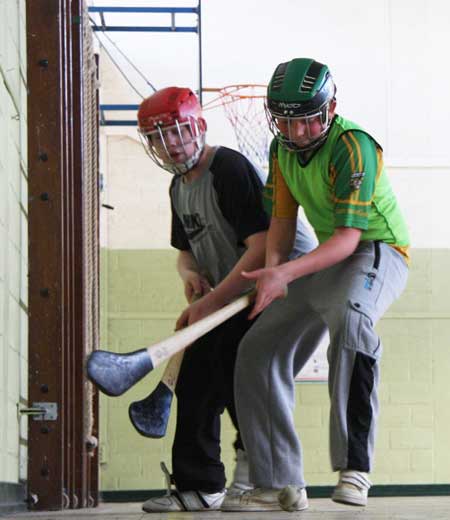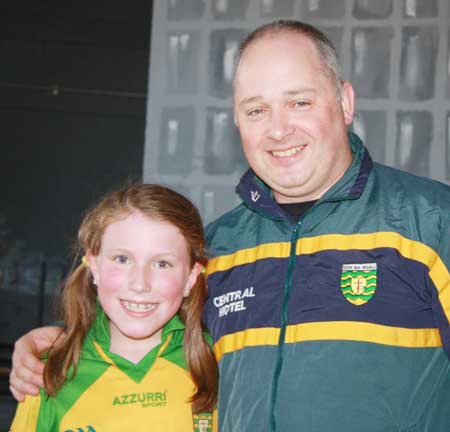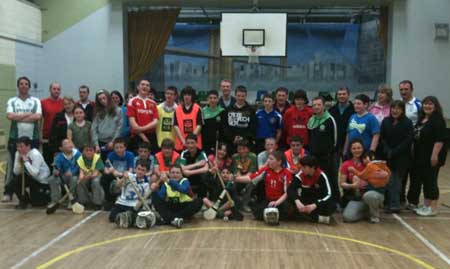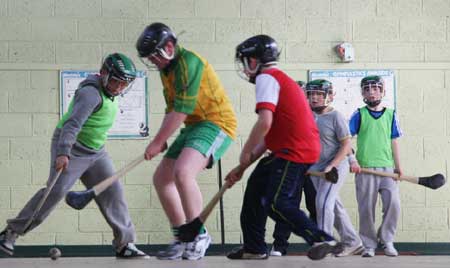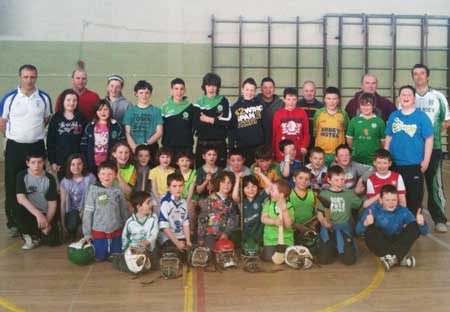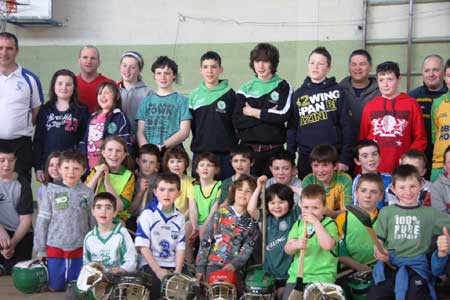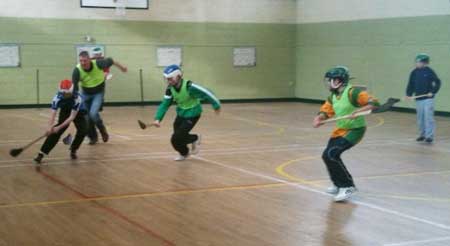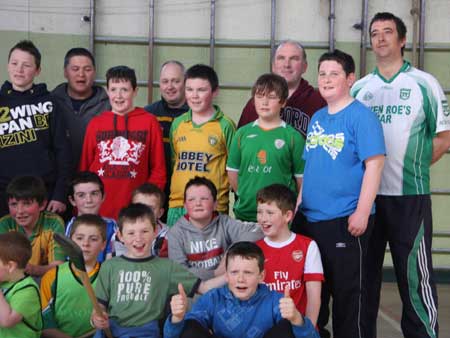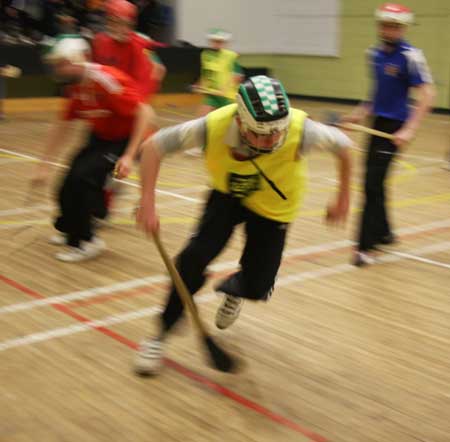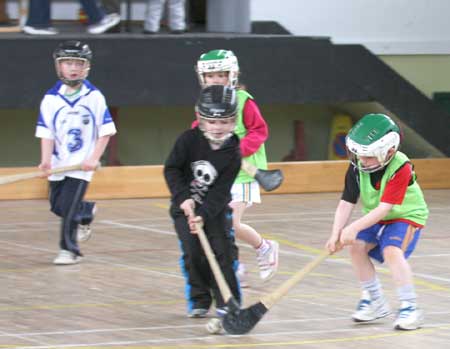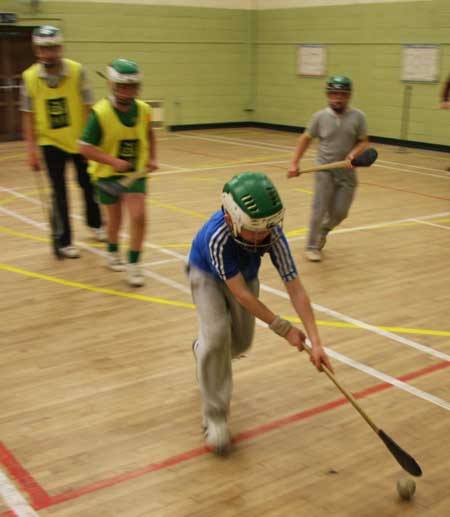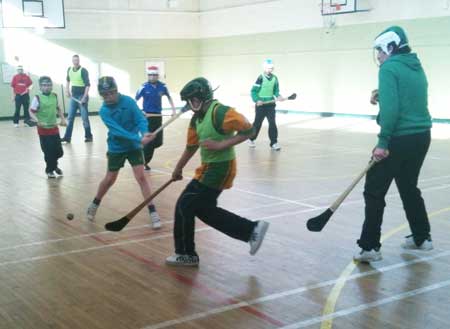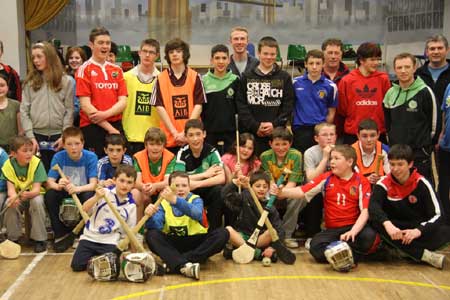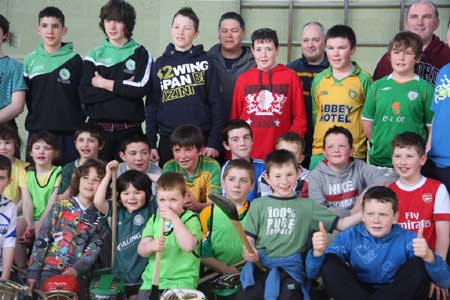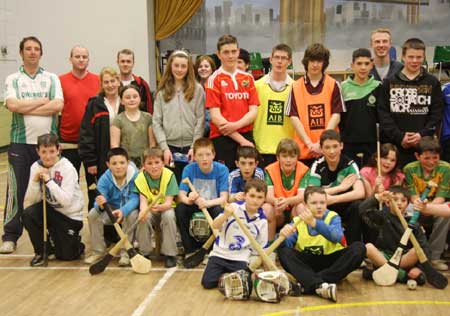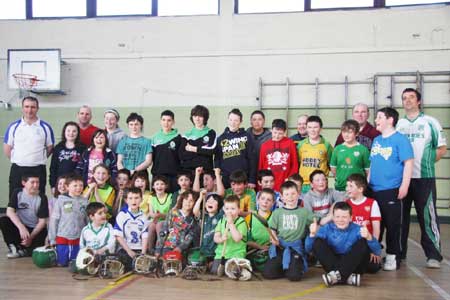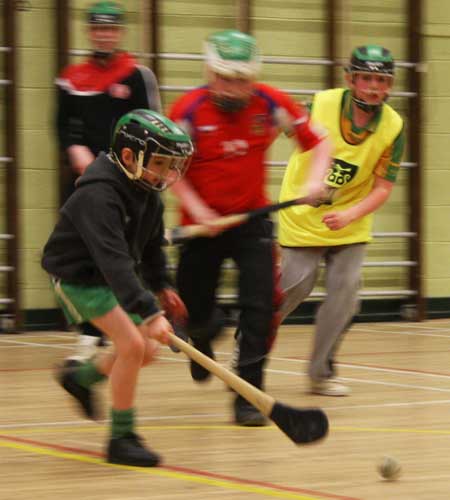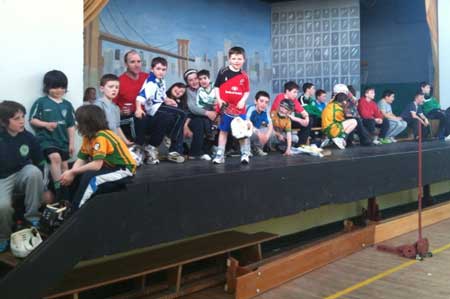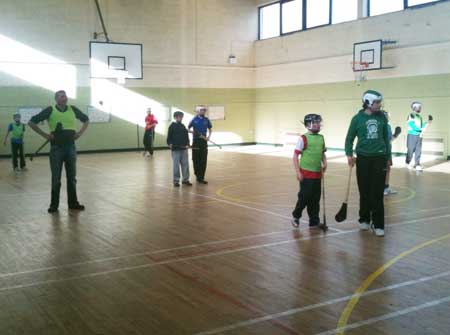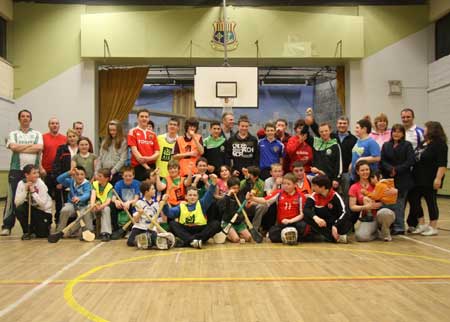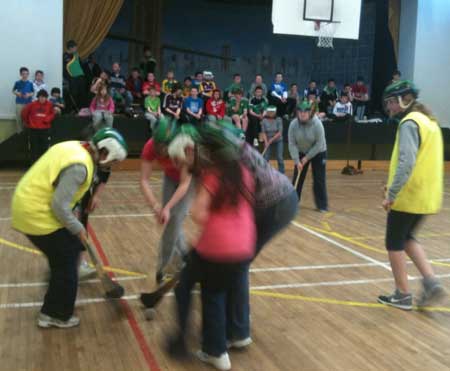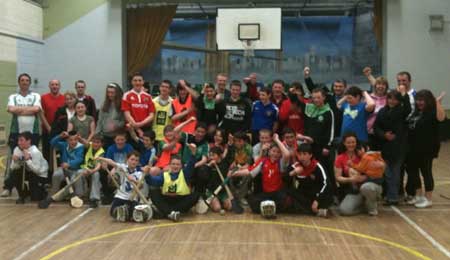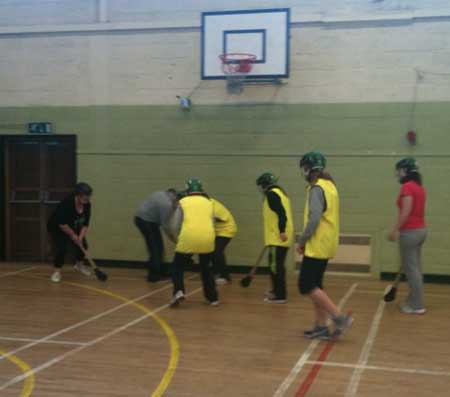 Last modified: Monday, 1 June 2020 at 12:12pm