Underage hurlers' trip to Croke Park
A bus load of underage hurlers and adults travelled to Croke Park and were treated to the spectacular scene of Waterford overcoming Tipperary to book their first Senior Hurling final appearance since 1963 on Sunday, 17th August.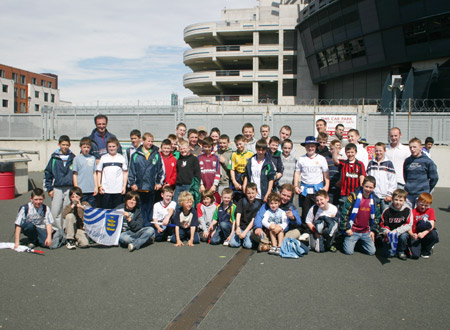 Aodh Ruadh's young hurlers enter Croke Park.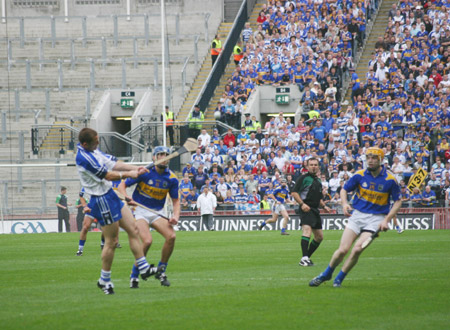 Ken McGrath in action for Waterford.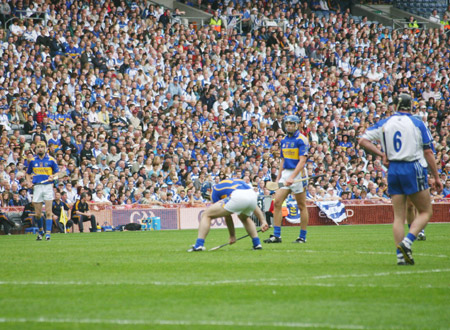 Eoin Kelly about to take a free for Tipperary.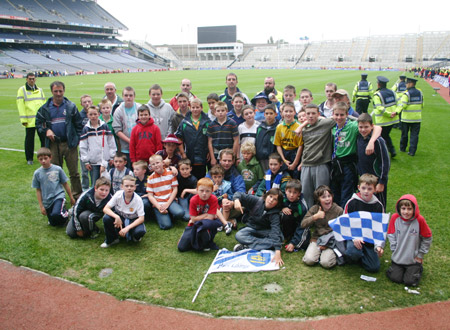 The Aodh Ruadh group on the hallowed turf.
Report Filed: 25 August 2008