Aodh Ruadh at Four Masters hurling blitz
Under 12 Hurling Blitz
22 September 2007

The under 12s took part in a blitz in Donegal town on Saturday hosted by Four Masters. The team played well winning two games and losing one. Seventeen boys traveled to the blitz, 13 of whom were under 10. Peter Horan, John Rooney, Denis Daly, and Eddie Lynch traveled with the team.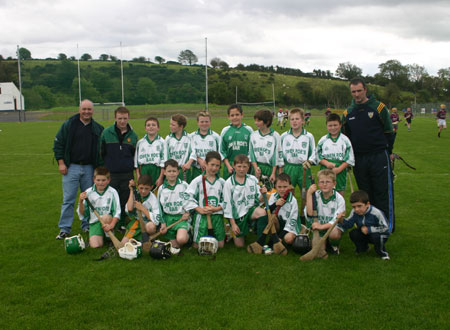 Aodh Ruadh under 12 team. Mentors Eddie Lynch, Peter Horan and John Rooney.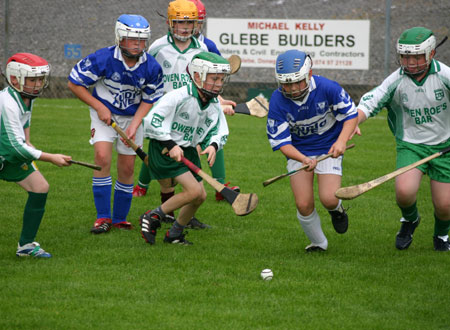 Action! Aodh Ruadh versus Four Masters.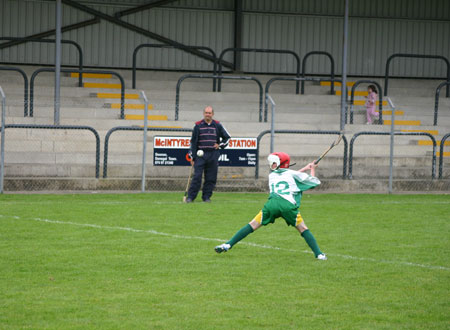 Jamie Brennan takes a free for Aodh Ruadh.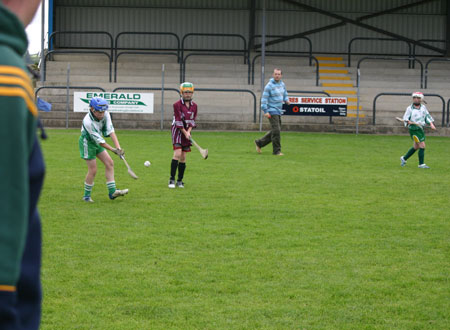 Tommy Gillespie clears the ball for Aodh Ruadh.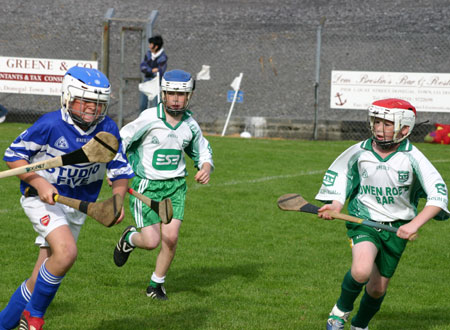 Four Masters attack the Aodh Ruadh defence.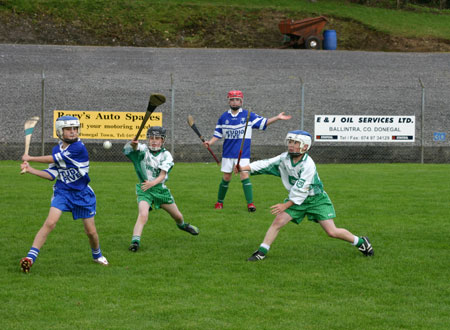 How to block an attacking player.
Report Filed: 28 September 2007