Under 12 hurlers test their skills
Under 12 Hurling Blitz
23 September 2007

On Sunday we held a skills competition in Father Tierney Park with 24 hurlers taking part. At under 8 the winners were 1st. Conal Sweeny; 2nd. Ryan Ayres; 3rd Stephen Anderson. At under 10 the winners were 1st. Deva Ayres; 2nd. Oisín Roper; 3rd Niall Cullen. At under 12 the winners were 1st. Jamie Brennan; joint 2nd. Eddie Lynch and Tommy Gillespie; 3rd Colm Kelly. It was a very enjoyable event and thanks go to all the parents who attended.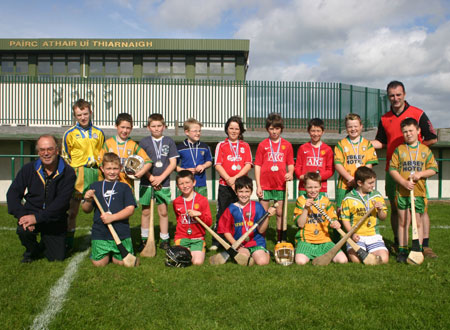 Aodh Ruadh,County Community Games Finalists 2007. Mentors: Billy Finn, Peter Horan and John Rooney.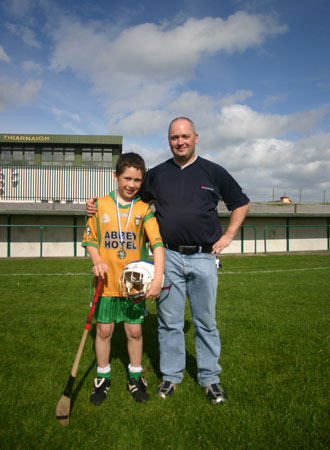 Eddie Lynch Junior and Eddie Lynch Senior.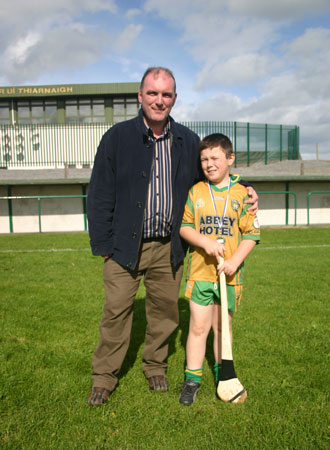 Denis Daly and Ciaran Daly.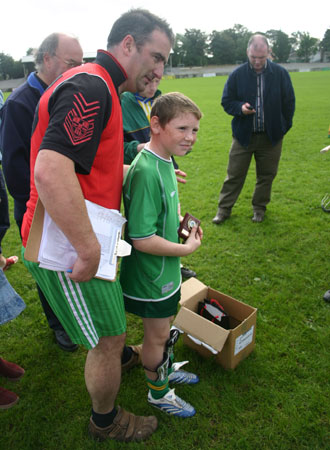 Winner of the under 12 skills tournament held on Sunday 23rd September in Father Tierney Park. Jamie Brennan with tournament organiser John Rooney.
Report Filed: 28 September 2007