Under 14 hurlers clinch unprecedented double double
Under 14 Hurling Championship
3 June 2010
Aodh Ruadh 4-9
Burt 1-2
O'Donnell Park, Letterkenny.
Our under 14s completed the league and championship double for the second year in a row by beating Burt in the championship final in O'Donnell Park, Letterkenny on Thursday last by 5-9 to 1-3. This was a great win for this hard-working, dedicated team. On a perfect evening for hurling, the boys made a great start and all players gave their all. Aodh Ruadh got off to a great start and led at halftime 2-7 to 0-0. Typical of Burt and their great tradition they made a great start to the second half and the first ten minutes was end-to-end stuff with some great play by both teams. Eventually the Aodh Ruadh men wore down the Inishowen men and ran out comfortable winners by six goals. All credit to the Burt men who battled right to the end. One of the most pleasing aspects of this victory was the fact that all 20 Aodh Ruadh players got playing in the game.
At the final whistle our loyal supporters were over the moon that the lads completed the double double and there were great scenes of celebration as Emma Gaughan, on behalf of the Donegal Hurling Board, presented the cup to winning captain Ciaran Rami. Ciaran made a great speech thanking Saint Eunan's for use of the pitch and Gavin Craig who did a great job refereeing. He also thanked the management team of Peter Horan and John Rooney and called for three cheers for the gallant Burt team.
From O'Donnell park it was back to Ballyshannon for a huge victory cavalcade around the town which was made all the more special by the great reception the boy received from the Rory Gallagher revellers. The lads and their families made their way to Aras Aodh Ruadh for some well deserved refreshments.
This squad began as under 10s in 2006 and a tremendous effort has been put in by the boys and their management to get where they are today. The boys have a great work ethic on and off the field and hopefully this will stay with them throughout their careers. The discipline and never say die attitude of this panel has won them much praise wherever they have played and thankfully they have got their just rewards by claiming an unprecedented double double. There is a great trust and respect between the panel and the management team. Well done to Peter Horan, manager, and his back room team of John Rooney, Johnny Browne and Eddie Lynch. Well done also to Billy Finn who put in a lot of work with the lads in their first couple of years in under 10 and under 12 and is still a loyal supporter of the team.
Many thanks to Eddie Lynch who took a visual record of history in the making.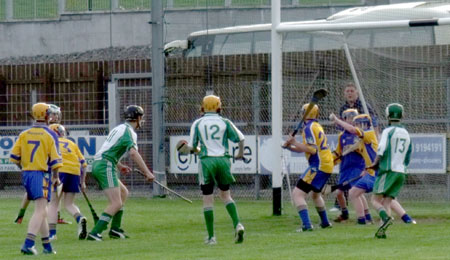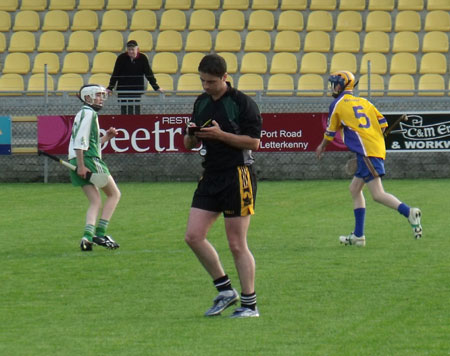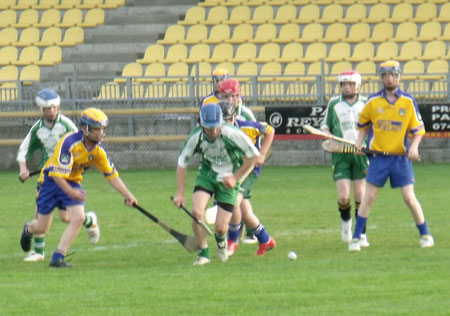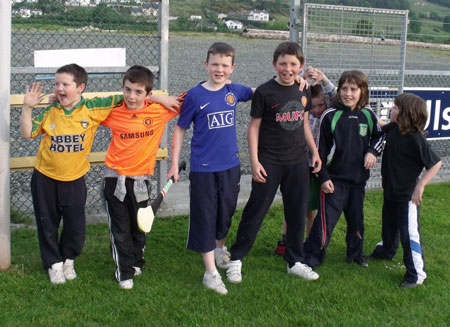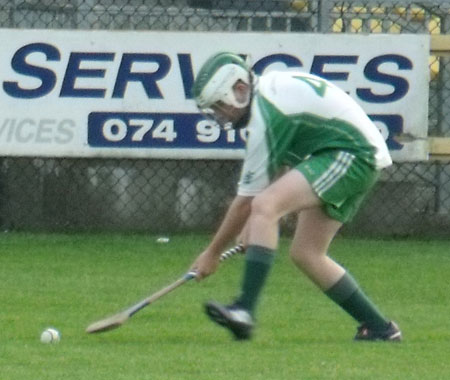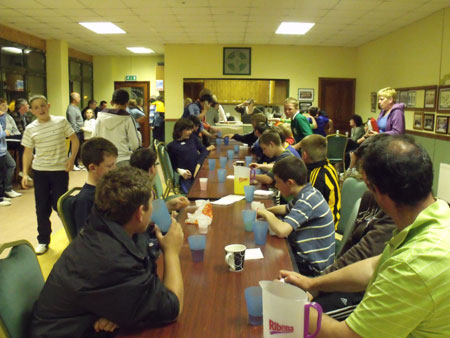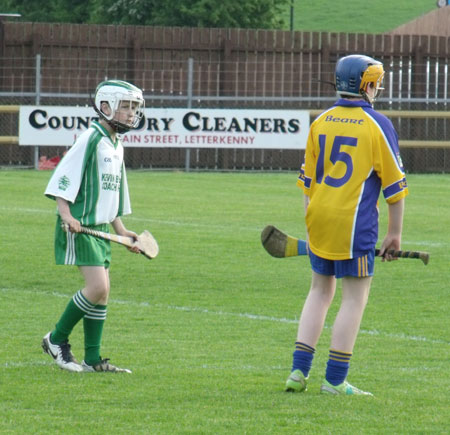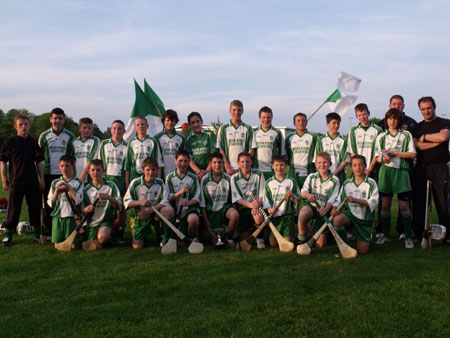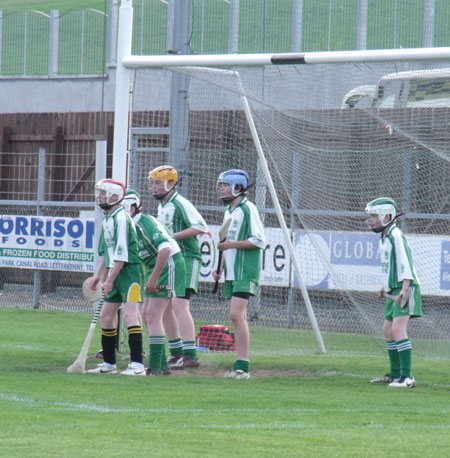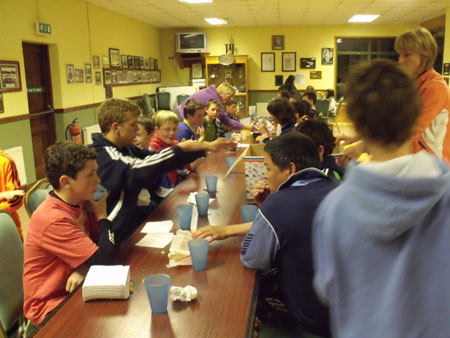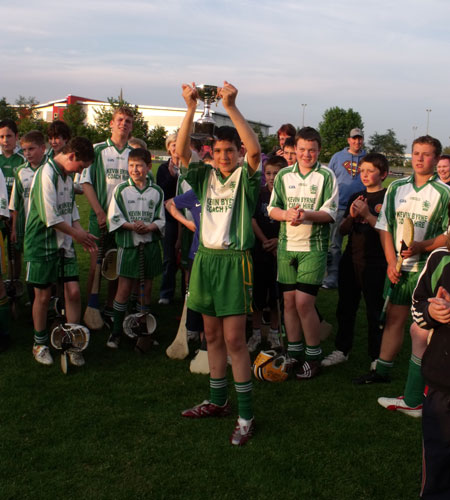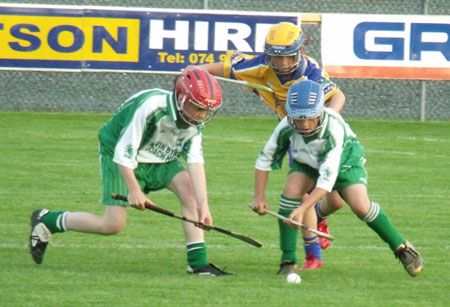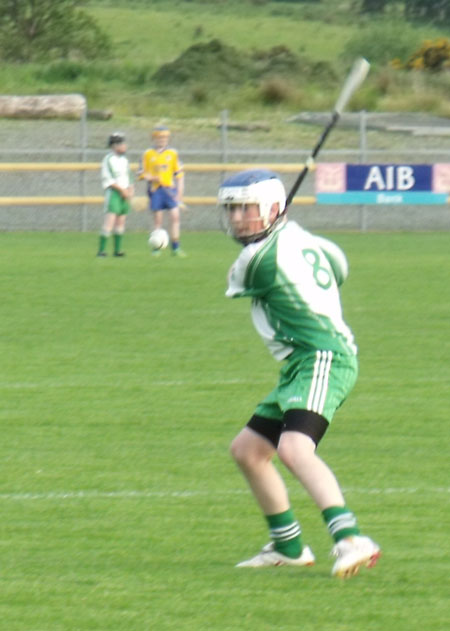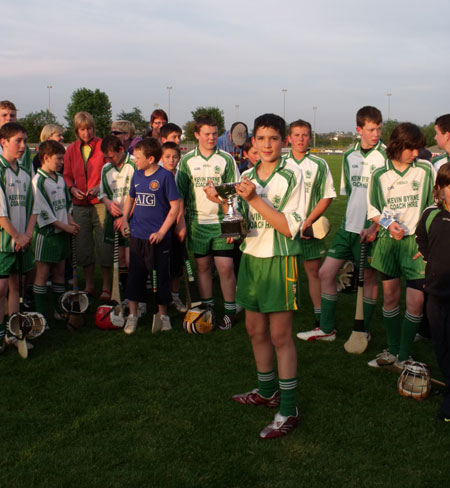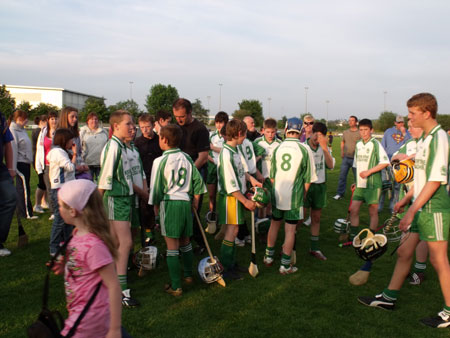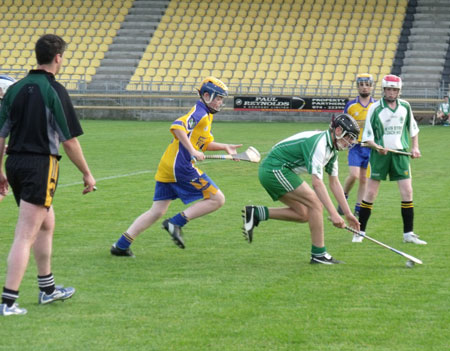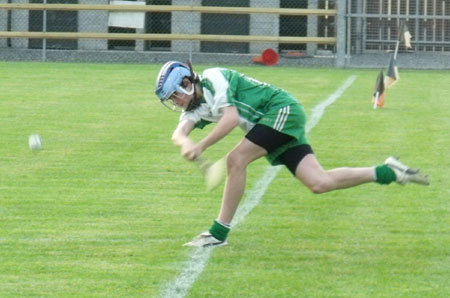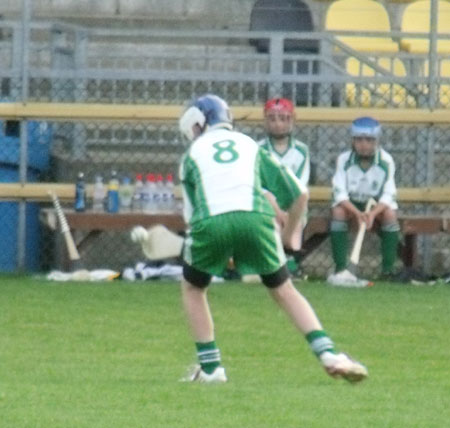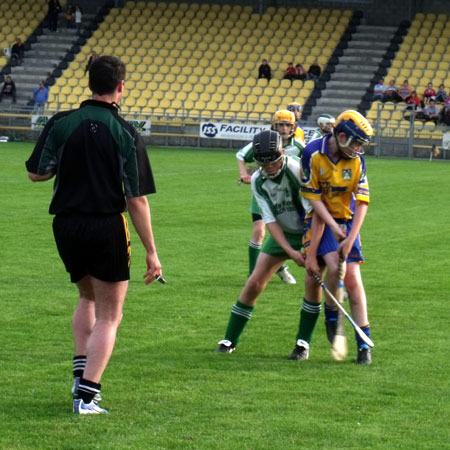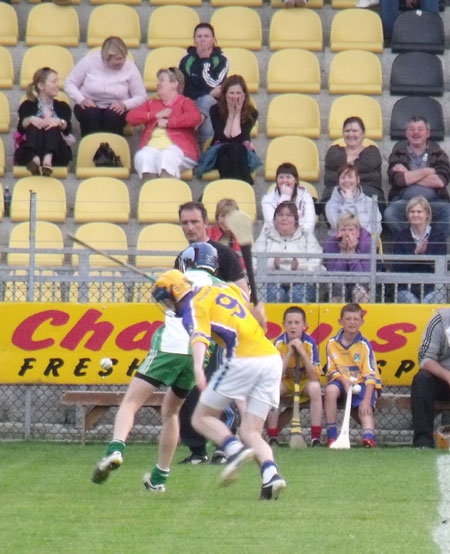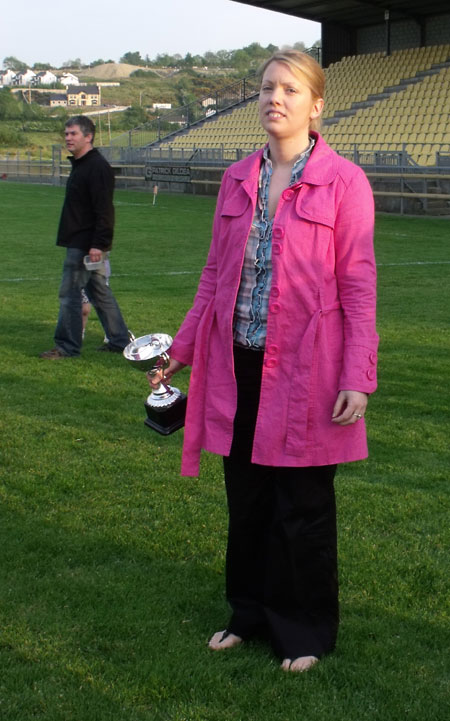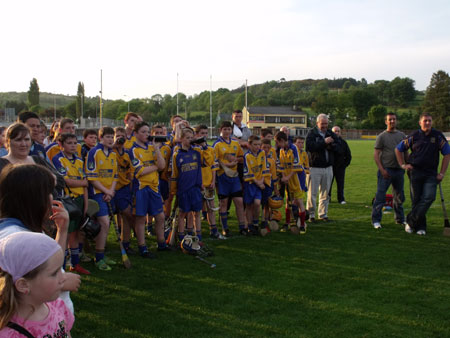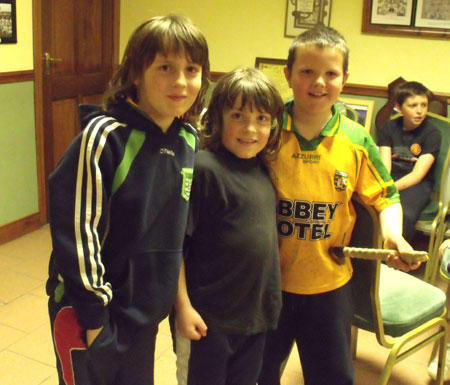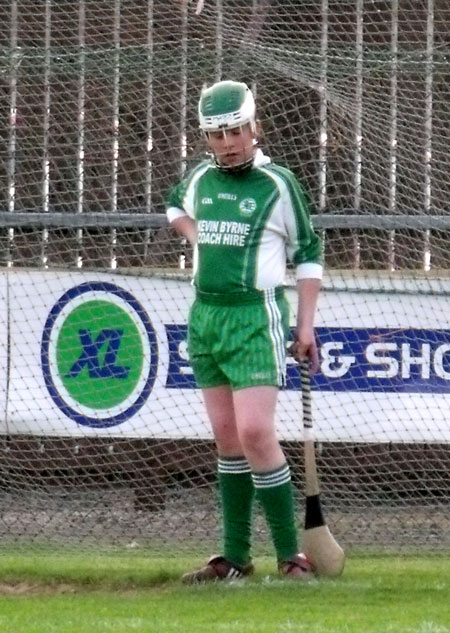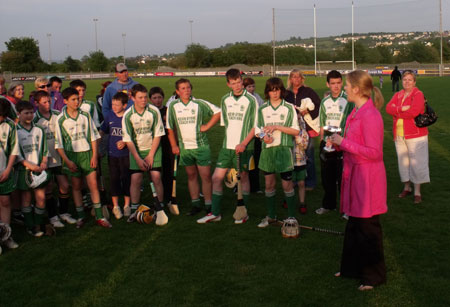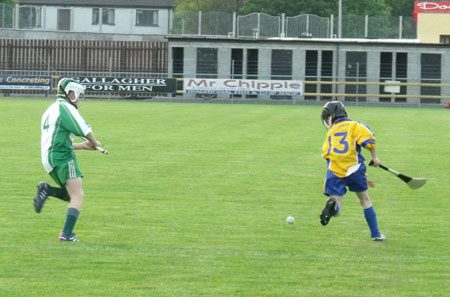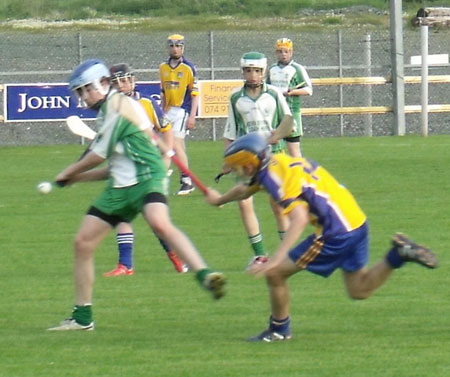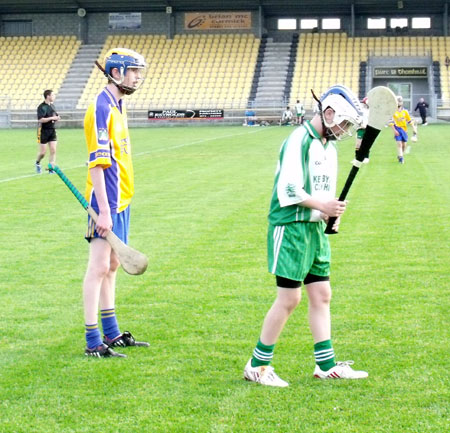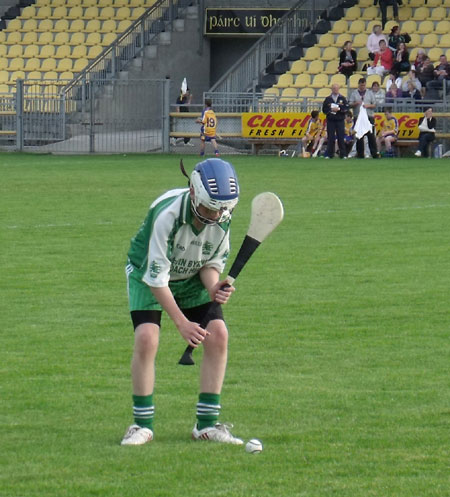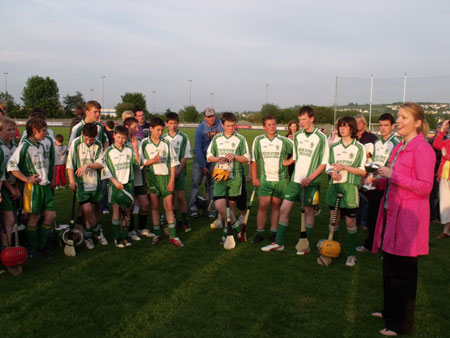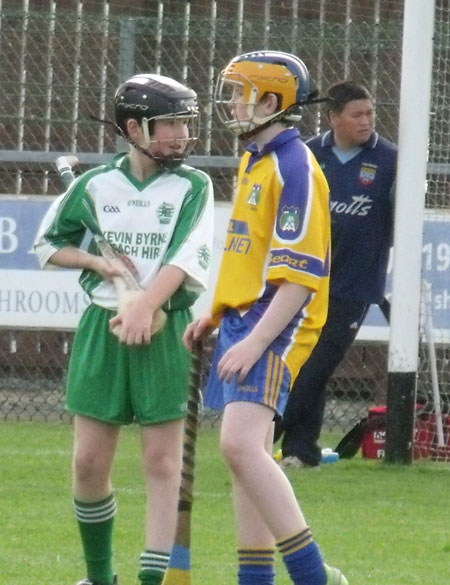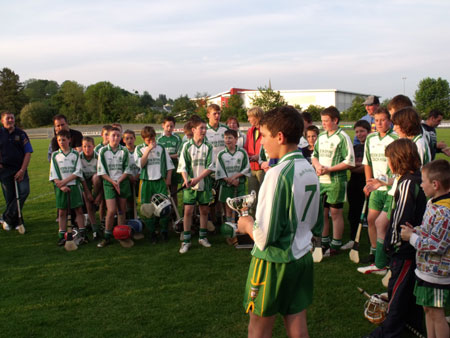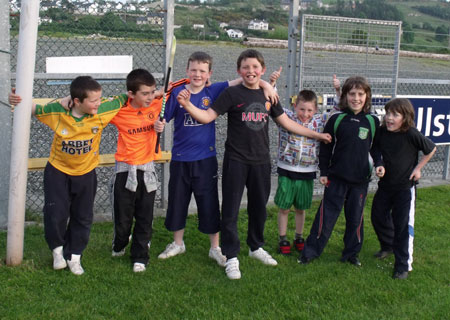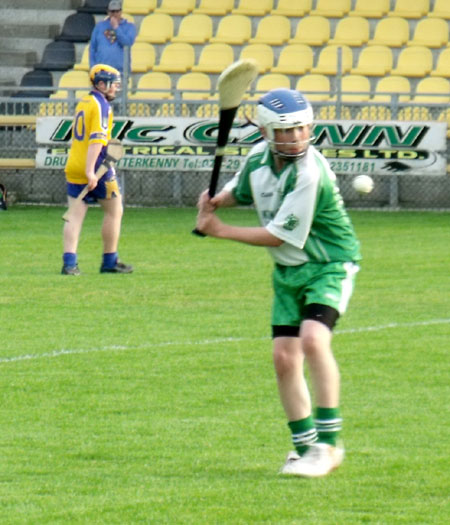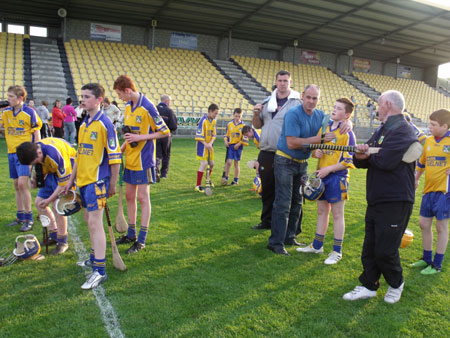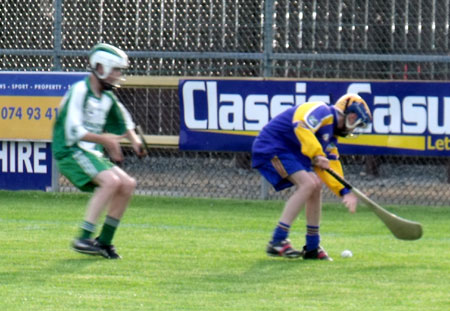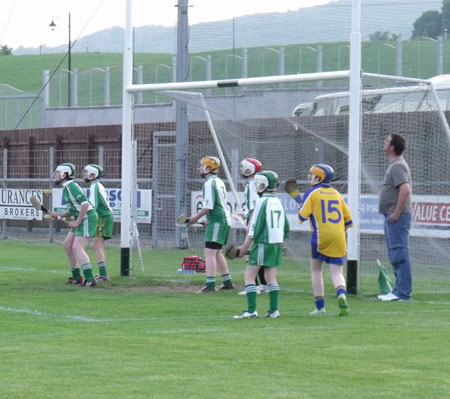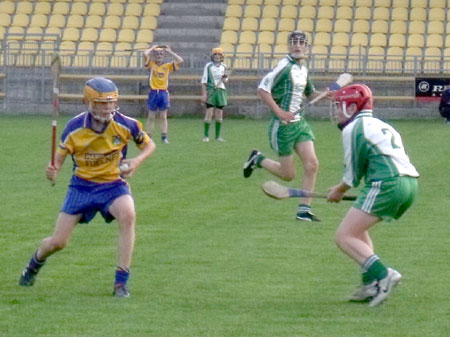 Last modified: Thursday, 29 November 2018 at 2:40pm