Under 16 hurlers do the double
Under 16 Hurling
5 November 2011
Aodh Ruadh 8-10
Burt 2-4
MacCumhaill Park
Saturday last in MacCumhaill Park, was another great day for underage hurling in Aodh Ruadh's history as our under 16 hurlers completed the double in Donegal hurling by adding the league title to the already captured championship title. The lads were facing Donegal, kingpins Burt and they were determined to win the double. On a beautiful day for hurling Burt showed they were up for the battle and opened the scoring. Aodh Ruadh began to show the form they had displayed all year and got a couple of goals and points. The lads were hurling well at this stage and fighting for every ball, all the training and effort they put in since March was coming to the fore. In another scoring burst they got another goal and 2 points leaving them ahead 3-4 to 0-1 five minutes before the break. Burt true to their great tradition were not going to go down without a fight and hit the Ernesiders for 2-1 in the space of a couple of minutes. The scene was now set for a gripping second half but just before half time Aodh Ruadh battled back to get a goal and go in at half time leading 4-4 to 2-2. The lads knew themselves at half time there was more hurling in them for the second half and they vowed they weren't going to come off the pitch beaten. from the throw-in they really upped their game, they never let their work rate slip and fought and supported each other to win every ball. To the delight of our loyal supporters who have been with this team since 2006 the lads ran out convincing winners on an 8-10 to 2-4 score line, and all 19 of the panel got playing in the final.
After the game the lads had a great sense of satisfaction and were thrilled as all the work and effort was rewarded by winning the double. It was a delighted captain Tommy Gillespie who accepted the trophy on behalf of his hard-working panel. Tommy thanked MacCumhaill's for use of the pitch, the referee for doing a good job, he thanked the management team of Peter Horan and John Rooney for all their work and he thanked all the panel for their efforts all year. Finally he called on all present to give three cheers for Burt. From Ballybofey it was back to Ballyshannon for a celebratory tour of the town.
This victory was built on hard work and discipline from all the panel, they remained unbeaten all year in Donegal both in league and championship. It was a very small panel and a very young panel with only four of the panel overage next year. The lads suffered a huge defeat in their first game this year versus Lisbellaw and their commitment and desire was questioned by management. In hindsight that defeat in Lisbellaw was a blessing in disguise as it united the panel and they realised the work and effort that was needed and the lads that wanted to hurl for Aodh Ruadh vowed that evening to put in the necessary work required and full credit to the lads that stuck with it they gave everything to the cause all year and thankfully they now have the rewards to show for their hard work. This league and championship double goes along with the league and championship double these lads won at under 14 in 2009 and 2010. These lads have a great passion for hurling and understand that they will have to continue working at their game to build on these successes, but we've no doubt these lads are up to the challenge.
Thanks to Bernie Kelly and Eddie Lynch for these photographs.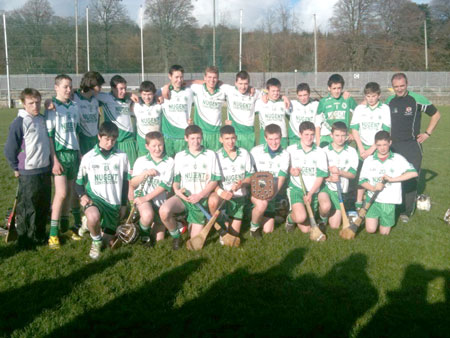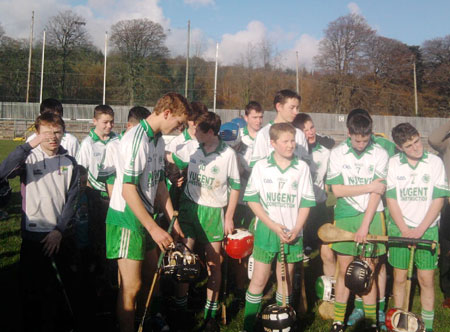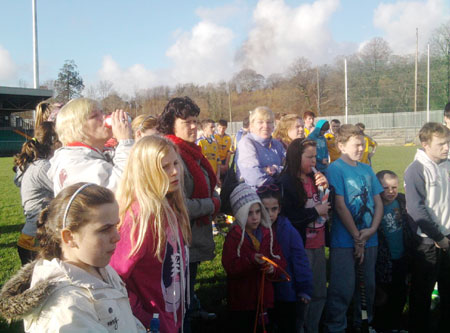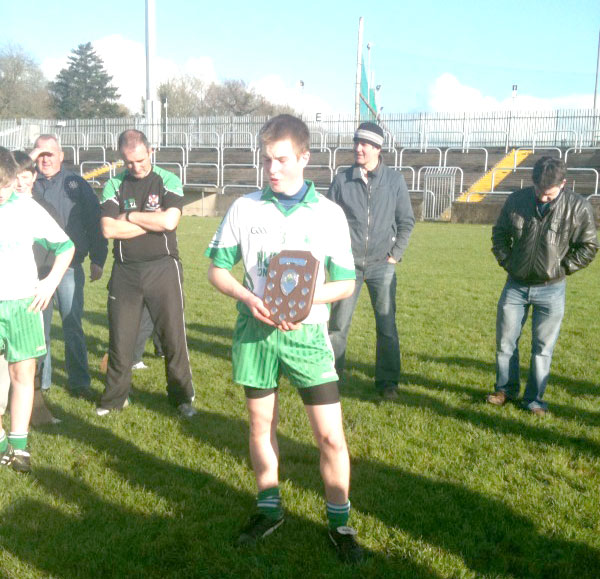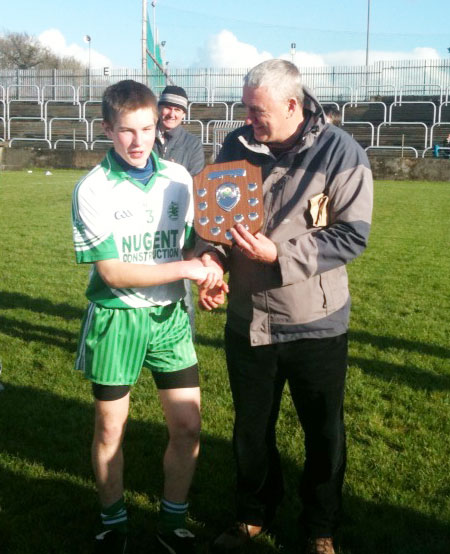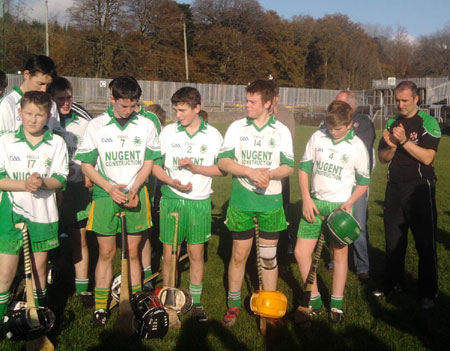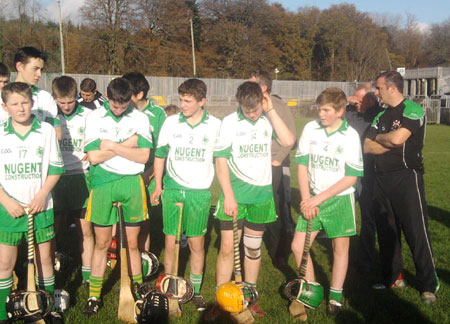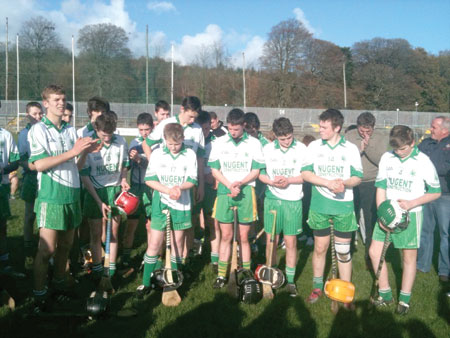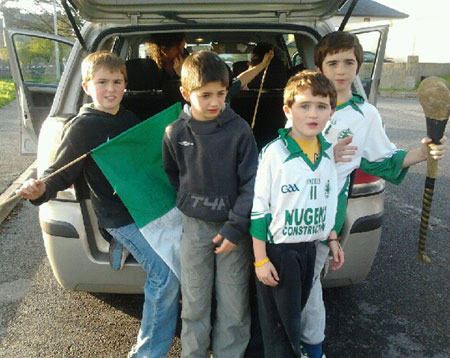 Last modified: Thursday, 29 November 2018 at 2:40pm