Kilkenny legend Tommy Walsh visits Aodh Ruadh
For the last four years Aodh Ruadh Juvenile Hurling Committee has hosted an annual presentation night with some of the leading names in hurling attending the annual presentation. Friday last was no different when the legendary Tommy Walsh from Kilkenny visited the club. The seven time All-Ireland medal winner and nine time All-Star winner impressed all with his modesty and gave young and old his full attention during his visit to Aras Aoidh Ruaidh. He was accompanied by his dad Michael Walsh and both lads were great ambassadors for Kilkenny hurling.
Juvenile Hurling Chairman John Rooney acted as MC for the evening and welcomed the huge crowd to Aras Aoidh Ruaidh, he thanked Tommy Walsh for visiting the club and honouring a commitment he made to John earlier in the year. He outlined the hectic schedule that Tommy had recently which included acting as a selector with his club, Tullaroan, under 21s, recent trip to San Francisco on the All Stars trip and his upcoming marriage on the 30th December 2011, he outlined how Tommy had travelled up that evening with his dad and that he was returning to the Marble City that night as he was attending Kilkenny captain Brian Hogan's wedding the next day. He expressed his gratitude on behalf of the Aodh Ruadh juvenile hurlers to Tommy for making such an effort to attend our annual presentation night.
John thanked Brian Drummond, Aodh Ruadh's excellent photographer who compiled an brilliant slide show of Tommy's, career which really added to the occasion and he also thanked Sean Cassidy for the use of the television and his continued support as well as Peter McIntyre. He spoke of Tommy's standing as a legend in the game of hurling and the fact that he has won seven All-Ireland senior medals and he has also won nine All-Stars in a row which is a record in either code. He spoke of Tommy's passion and commitment for the game and commented on the fact that he is an all round hurler having won All-Irelands and All-Stars playing in defence, midfield and in the forwards, he assured all present that as we talk of Christy Ring, Mick Mackey and John Doyle now there is no doubt Tommy Walsh will be spoken of in the same light in the future.
And so it was onto the presentations which began with the under 8 manager Pauric Keenaghan coming forward to speak of his side's achievements during the year and spoke of their commitment to training and the game, he called forward his panel who proudly accepted their medals from Tommy.
Next up was Juvenile Hurling Secretary and under 10 manager Eddie Lynch, who spoke of the under 10s season they took part in all the county blitzes this year and improved greatly as the year went on, they marched forward to get their medals from the Kilkenny great.
Kevin McDermott the joint under 12 manager came forward then and spoke of their season, spoke of the disappointment of losing a couple of games they should have won, but they finished the season strongly and won the Under 12 C county title. Tommy presented the last set of medals to this panel before he took centre stage.
Tommy showed he was as at home with a microphone as he is with a hurl as he gave a very informative and inspiring talk to the crowd and the young hurlers in particular. He thanked them for the invitation to their annual awards night and spoke of how delighted he was to attend. He spoke of the importance of training and practicing their skills. He told them to enjoy their training and to much applause told them that the homework can wait till after the training. He congratulated them on their success and told them to continue working hard at their game and encouraged them to go on and win a senior championship with Aodh Ruadh and hoped that some of them would go on and play senior hurling for Donegal.
After that it was back to the presentations and next up were the under 14s who had a very successful year, they won the Fermanagh under 14 league for the second year in a row and were unfortunate to meet a very strong Buncrana team in three Donegal finals this year losing all three finals to them but as their manager John Rooney explained to them there is no shame in being beaten by a better team.
The final team to be presented with their medals were the very successful under 16s. Their manager Peter Horan gave a very detailed account of their year and explained how they won the Alan Ryan tournament early in the year which gave their season a great lift and they went on and won the Donegal league and championship. The lads were very dedicated and put in a brilliant effort all year. Only four of the panel are overage next year and it's hoped that the team continue to work hard at their game.
The tables were turned on Peter then when John called on under 16 team captain Tommy Gillespie to present Peter with a jersey and hurl signed by the under 14 and under 16 squads. Tommy thanked Peter for all his work with the squads over the years and wished him well in Australia.
John then spoke of the loss Peter will be to underage hurling in Aodh Ruadh and to the club in general. He spoke of the great worker Peter was and wished him well in Perth and said that he expects Peter back in the future working with these lads as seniors. He called on Tommy to make a presentation to Tommy on behalf of the Juvenile Hurling Committee.
He then called on Tom Daly to make a presentation on behalf of the Aodh Ruadh club to Tommy. Tom spoke of the honour it was for the club to have a player of the stature of Tommy Walsh visit our club and of his standing as one of the greatest hurlers of the modern era. He spoke of the efforts of the young hurlers and the vibrancy of underage hurling in the club both on and off the field at the moment. He then presented Tom with a lovely memento of his trip to Aodh Ruadh.
John finished that stage of proceedings by thanking all the mothers who had brought food for the occasion as they always do and invited everyone to partake in the refreshments. It was at this stage that Tommy really came into his own and his modesty of character was shown as he posed with photos for all young and old, signed autographs and had time for a chat with everyone. His down to earth attitude for such a successful sports man was commented on by all.
When all the photos were finished Tommy then made himself open to all for an hour of questioning, and like his performances on the field his answers were full of honesty and no issues were dodged. Every subject was covered such as, most difficult opponent, favourite ground, the legendary in-house training games in Kilkenny, Brian Gavin's blooded nose, Brian Cody, preparation for big games, farming and on and on it went as the lads sat and chatted away with him for an hour a memory that will stay with them for a long time.
Finally at 10pm John Rooney called a halt to proceedings as Tommy had to make his way back Noreside, bringing to an end another brilliant juvenile hurling presentation night as another legend of the hurling world visited our club and showed himself to be a wonderful ambassador for the GAA. Thanks to Tommy and his dad for gracing our presentation night and we hope to meet with them again.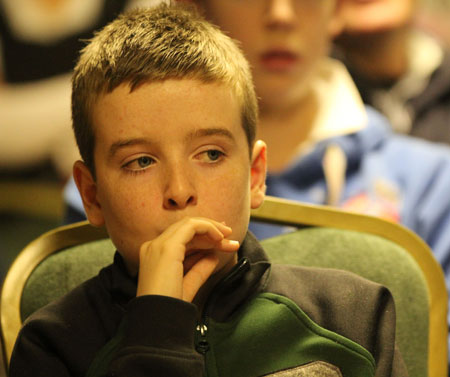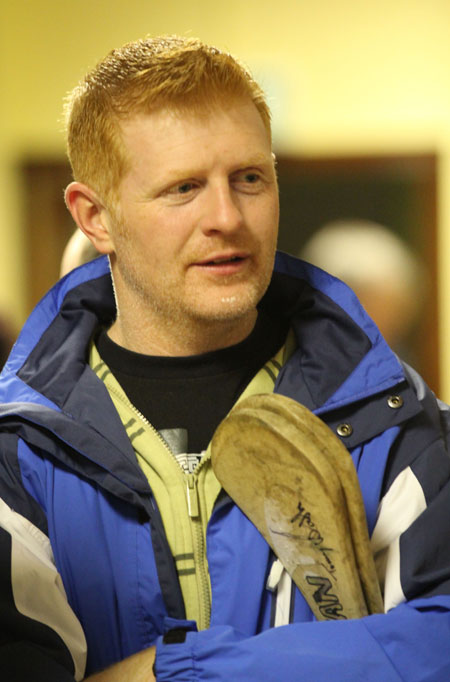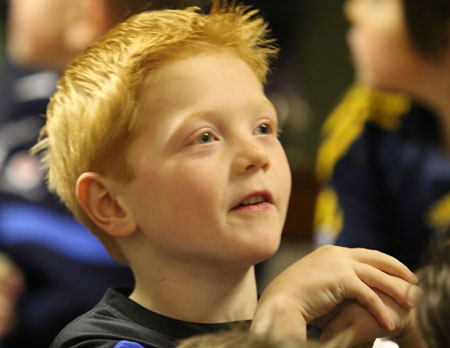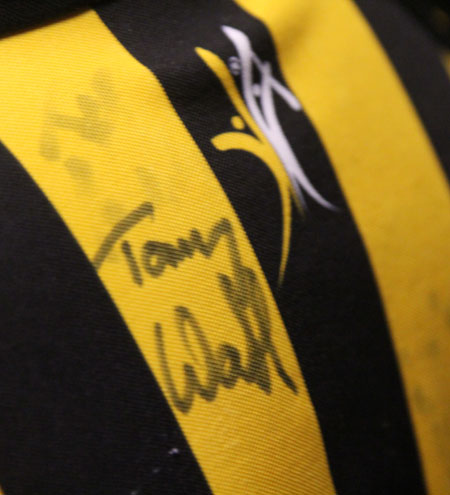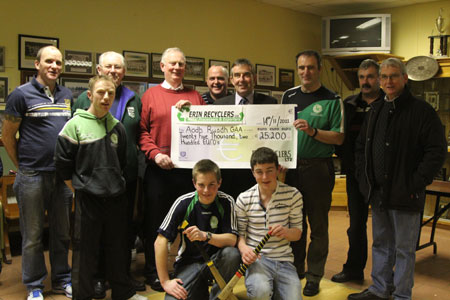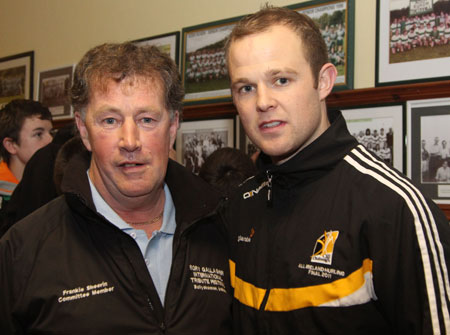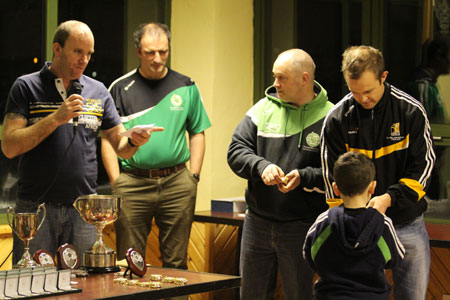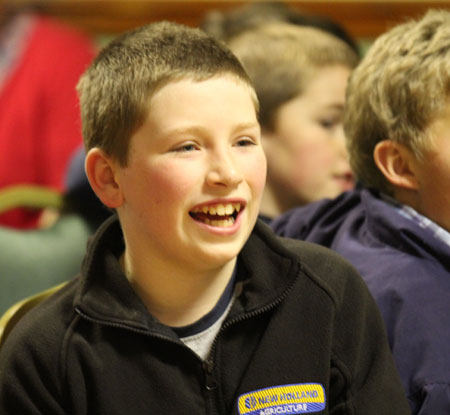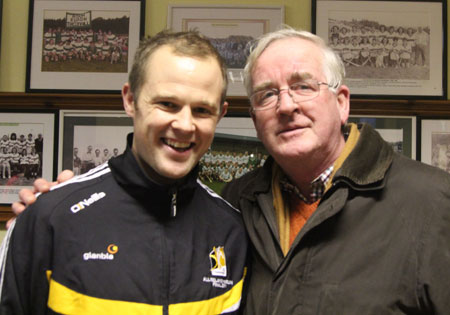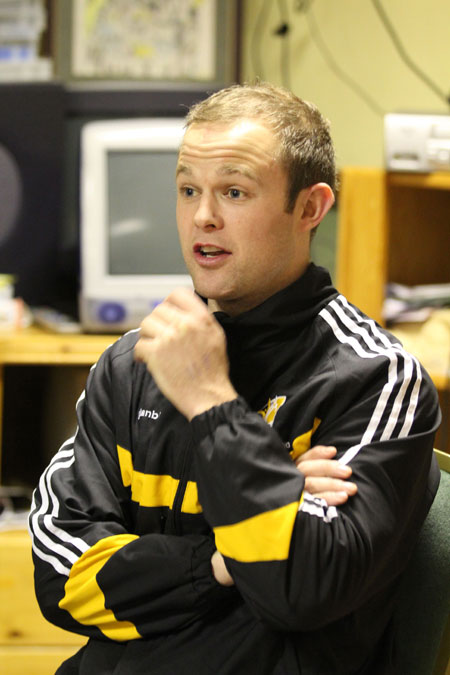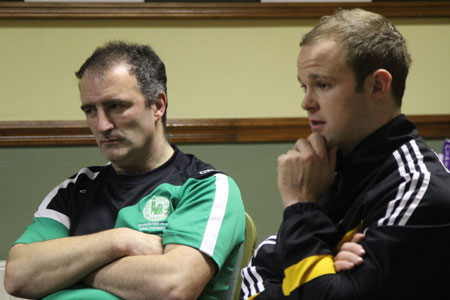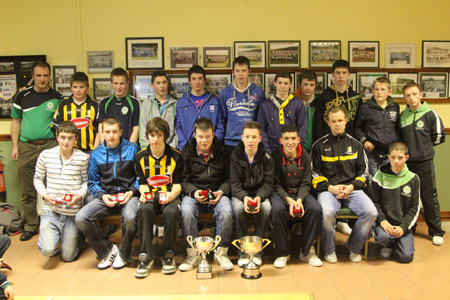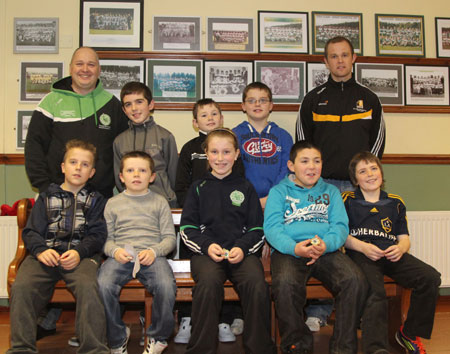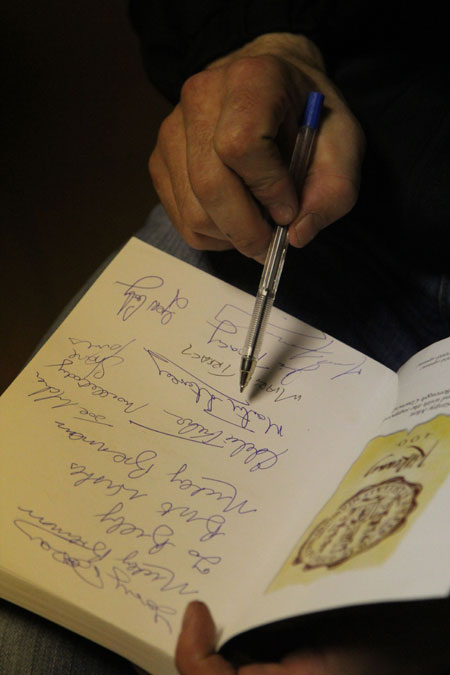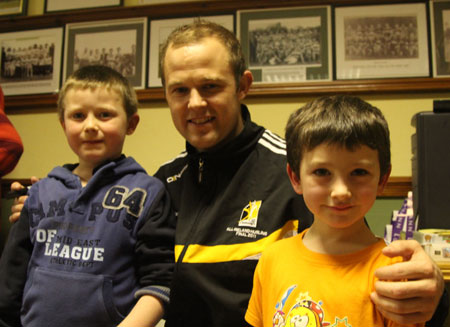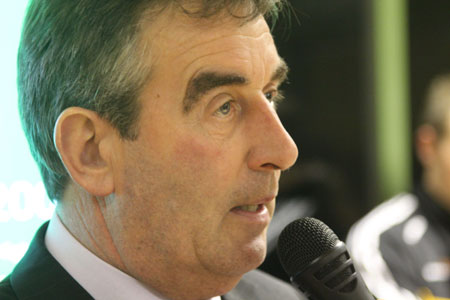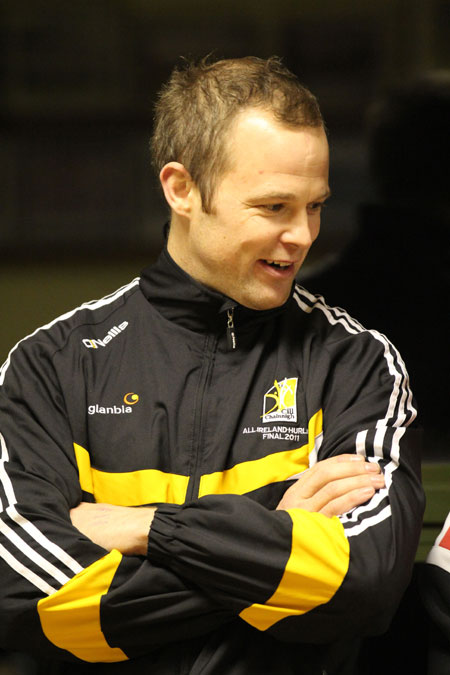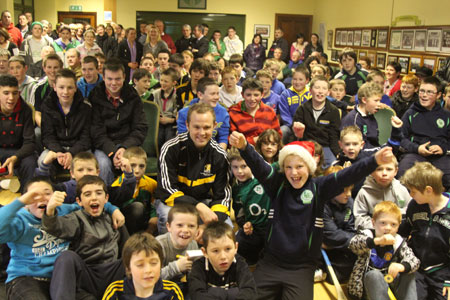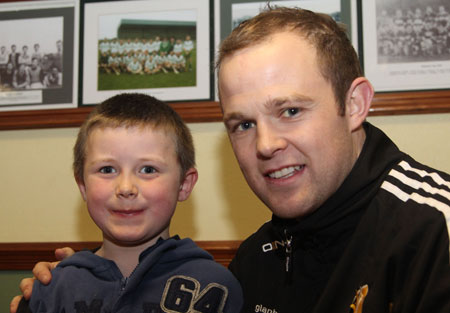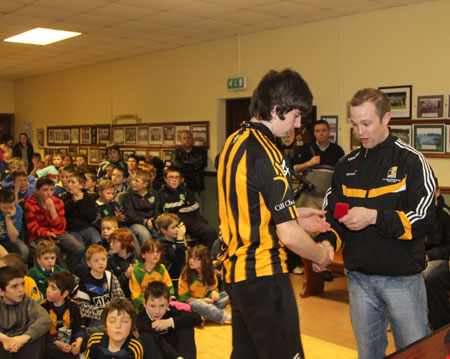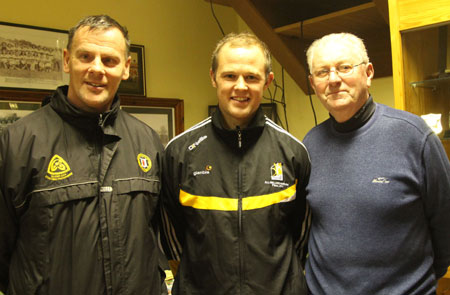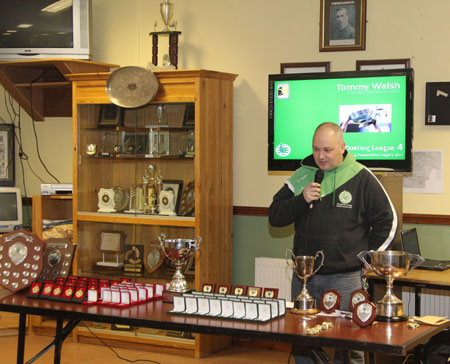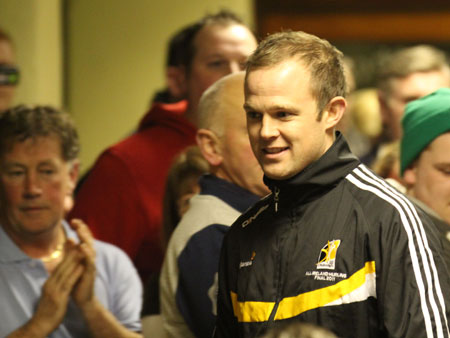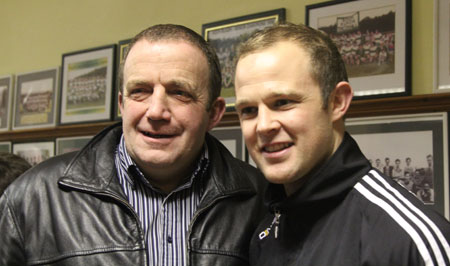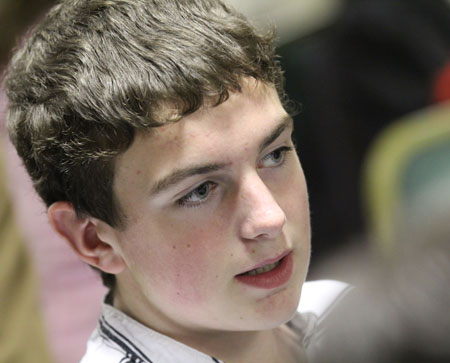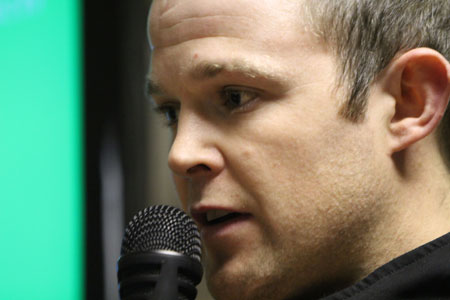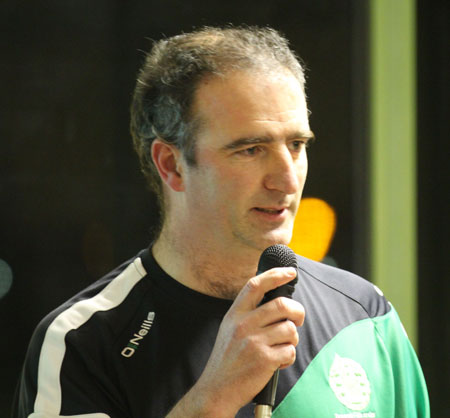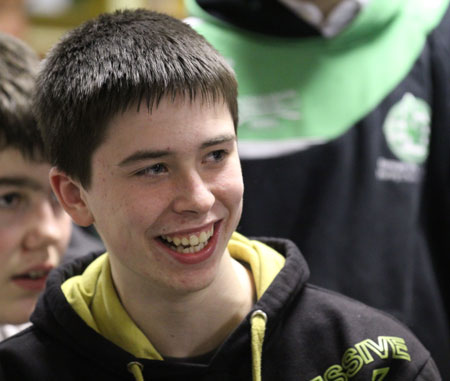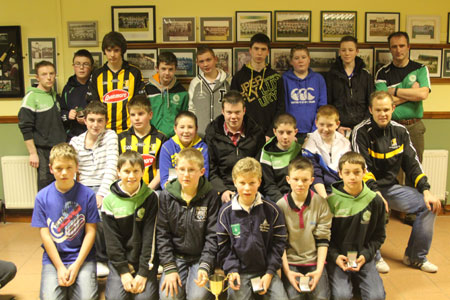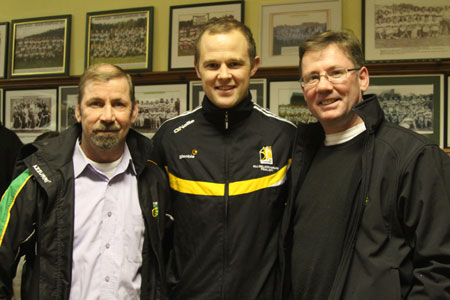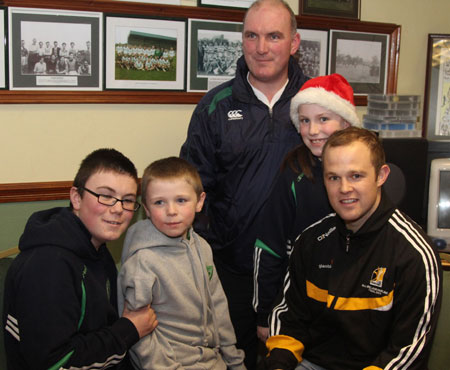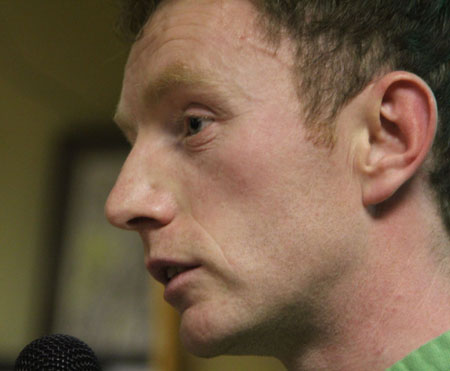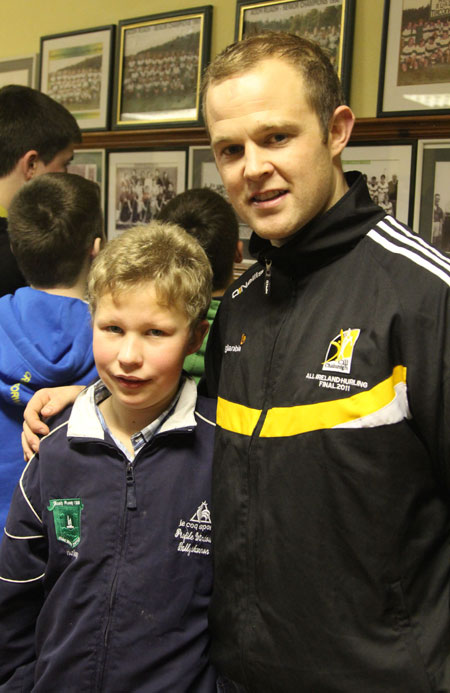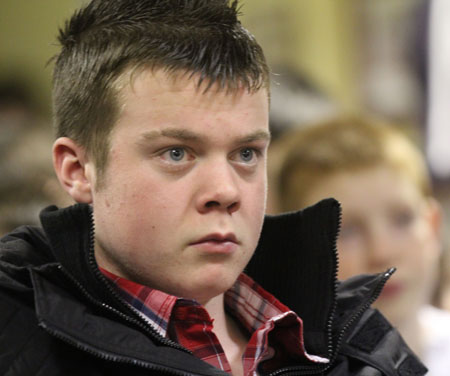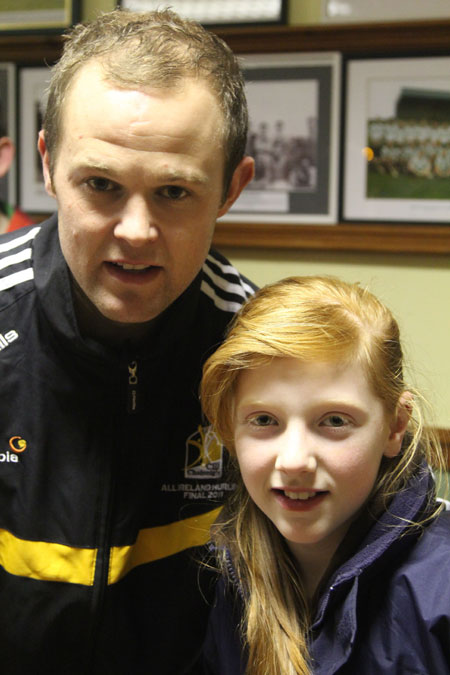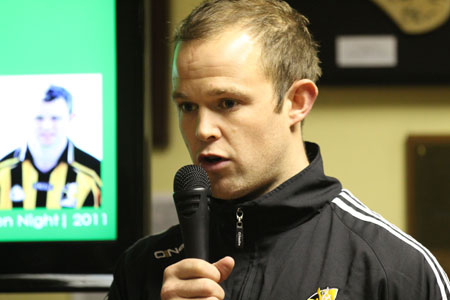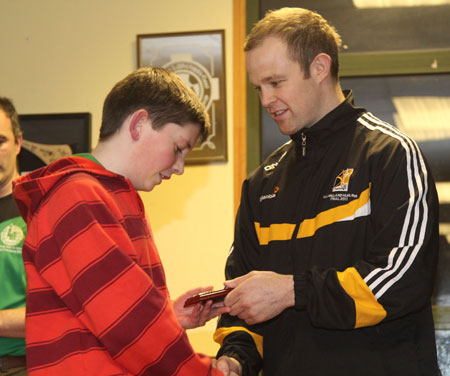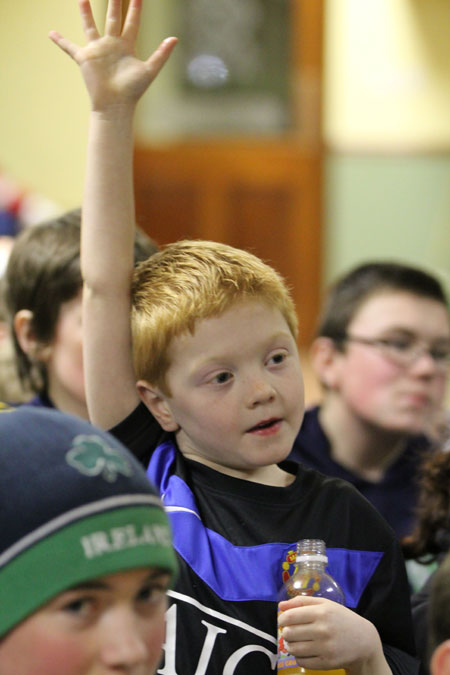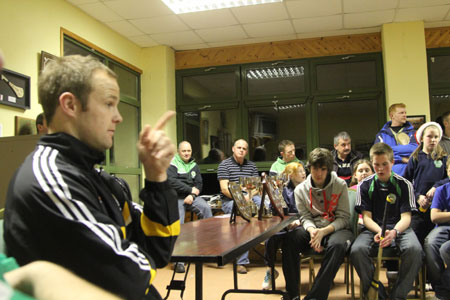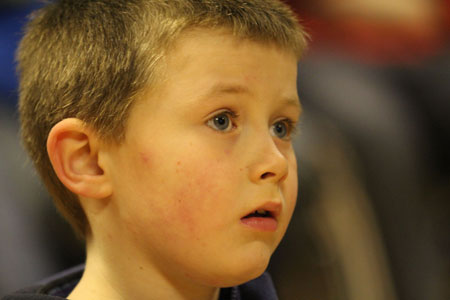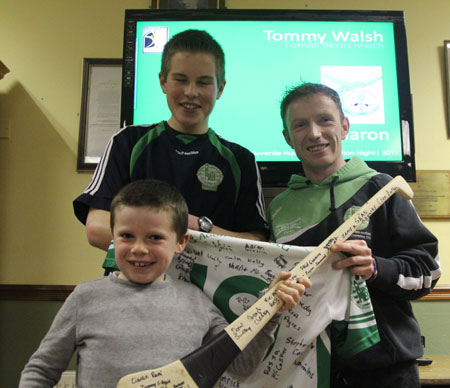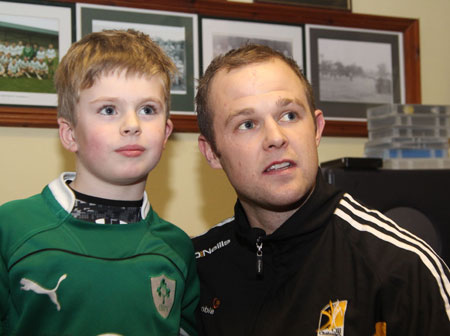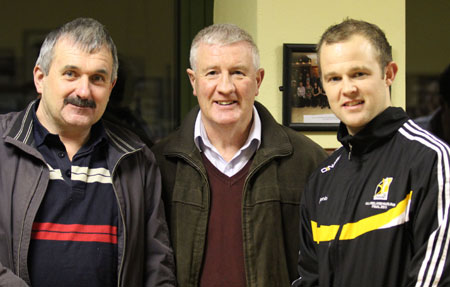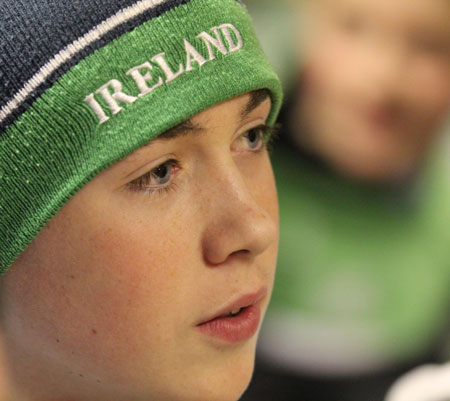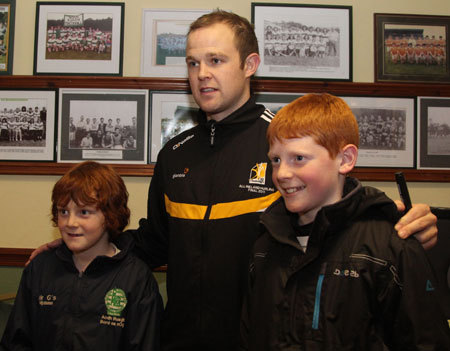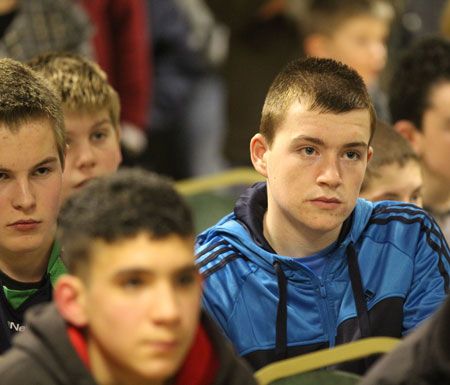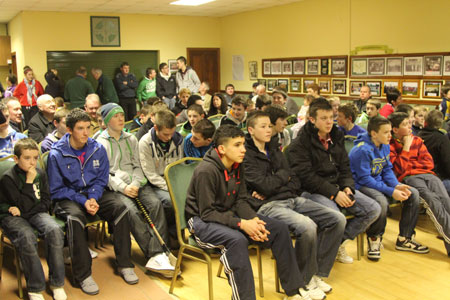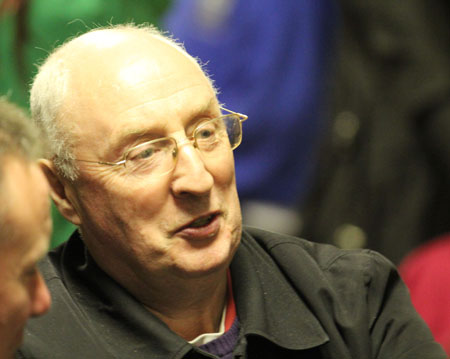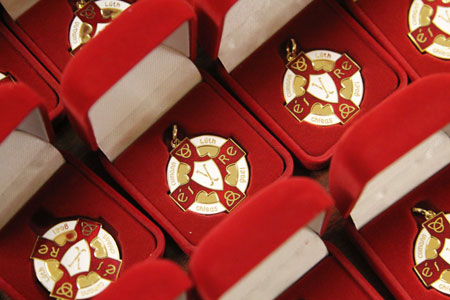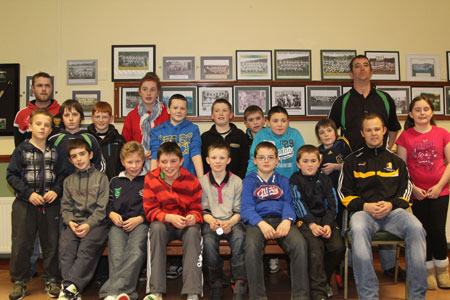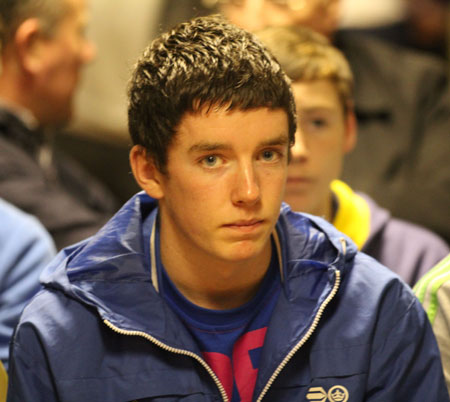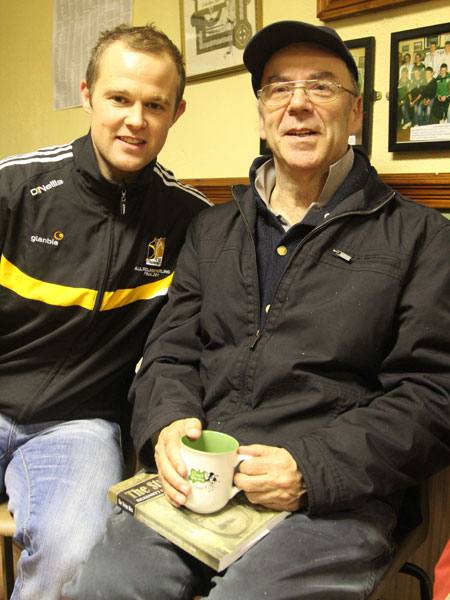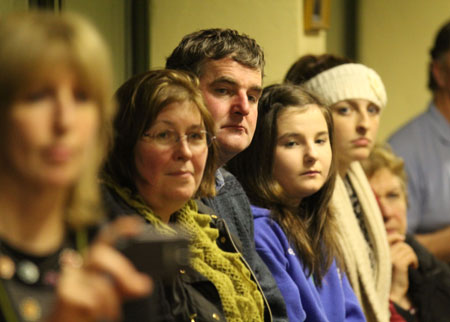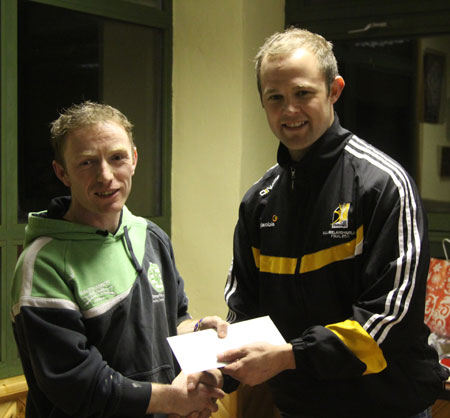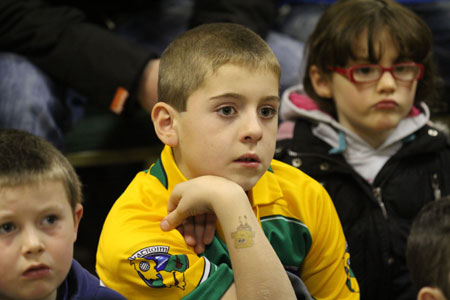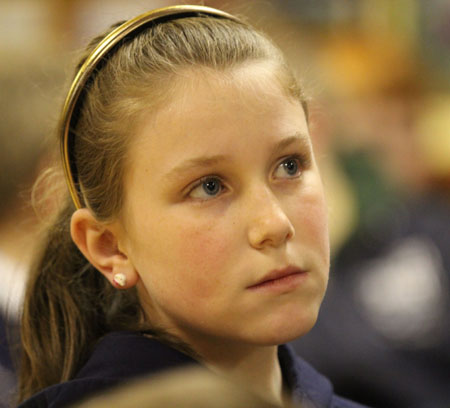 Last modified: Thursday, 29 November 2018 at 2:41pm