Aodh Ruadh fall short despite valiant final quarter fight-back
Ladies Intermediate Football Championship Final
Aodh Ruadh 4-4
Glenfin 3-9
1 September 2013
John Hughes reports from MacCumhaill Park, Ballybofey

Image Gallery

View the image gallery for this game.
A brave late rally from Ballyshannon almost snatched a result, but Milford just about hung on to claim the intermediate ladies title on an autumnal September afternoon. It was the Milford girls who made much of the running throughout, with Amber Barrett proving a constant headache for the Ernesiders and it was only with the sin binning of Rachael Coyle on 43 minutes that Aodh Ruadh really started to impose themselves on the game.
Barrett gave notice early, winning a soft free and pointing it with two minutes not yet gone. Aodh Ruadh responded well though fashioning an early goal chance a couple of minutes later which Danika Doherty was unlucky to see flash just wide of the left upright after pulling on the loose ball. Maeve Liston got Aodh Ruadh's first score on nine minutes, knocking one over from out on the left. Doherty was in action again three minutes later, winning a kick out well and feeding Donna Martin who hooked over a fine effort to give the Shamettes the lead. It was to be short-lived though with Amber Barrett charging through to fire over after some strong direct running, very much a trademark score for the Milford girl.
Lianne Boyce pointed a minute later and then an early hammer blow fell, Barrett driving home emphatically for the first goal of the game. Aodh Ruadh were reeling as they went into the second quarter, trailing by 1-4 to 0-2 and looking second best in a lot of positions across the field. It was to get worse before it got better. In the 24th minute Lorraine Roper made a magnificent save from a dangerous shot on goal, but she could only deflect it into the path of Lianne Boyce who blasted home for the Fanad girls second major. An Amber Barrett point a minute later put three full goals between the sides. Ballyshannon could have laid down at that point, but urged on by a big Erneside support they redoubled their efforts in the half's dying moments.
In the 31st minute a speculative shot from Donna Martin deceived Denise Gallagher and dropped in the back of the net. Then a minute later Martin sent in a low scudding ball which Danika Doherty got down bravely for and was fouled in the process. Martin pointed the subsequent free to send Aodh Ruadh trailing by just five points and still in the game, 2-5 to 1-3, an outcome that had looked unlikely just a few brief minutes before the short whistle.
Having fought back into the game so well, Aodh Ruadh weren't long being sent back down to the foot of the mountain on the restart. After three minutes Amber Barrett lobbed over a handy free then a minute later Lorraine Roper appeared to have made a good save and was on her way out with the ball, but she dropped it and, in one of those freakish acts of fate, it hit a divot and rolled back across the line for a Milford goal. That score was a real sickener for anyone with Ballyshannon sympathies in MacCumhaill park. Another Barrett point a few minutes later took the scores to 3-7 to 1-3.
There were a few twists left in the tale though. The first was the 43rd minute yellow carding of Rachael Coyle, a card, it must be said, she had richly earned by the time it finally arrived. That saw Coyle in the sin bin for ten minutes and that, combined with the introduction of Áine Duffy, saw the game take a dramatic swing in favour of the Shamettes. A minute after Coyle went off Donna Martin engineered a goal scoring opportunity for Elaine Dorrian and she finished one of her first clear cut scoring opportunities of the day with great panache. Martin hit a free with ten minutes left to take the scores to 2-4 to 3-7. Two minutes later and Áine Duffy was hauled down going for goal and Andrew Mullin had no hesitation pointing to the spot. Dorrian duly converted her second goal chance of the game with a magnificent penalty strike.
With two minutes left midfielder Bridgeen Devenney hoisted over a point to give the Milford girls some breathing space, but Aodh Ruadh kept pressing on and two minutes into added time Aine Duffy won a free and showing quick reaction she lashed in a sublime right foot shot into the top left of the net while the Milford rearguard could only look on helplessly.
Aodh Ruadh tried hard to find the leveller, but Milford were not to be denied and, fittingly, it fell to Amber Barrett to hit the last score of the game and the secure the title for a worthy Fanad outfit.
So, heartbreak for the Ballyshannon girls who refused to lie down even when the game looked dead and buried. That was down to a number of performances of character across the park. Niamh Gallagher was an assured presence at full back, while Katie Flood also impressed in the last line. Tara Khan did well, despite the prejudicial marking she was subject too, and Roise Keon tried her level best with Amber Barrett, who was pretty much unmarkable on the day. Sarah Patton was strong and intelligent in the middle of the pitch. At half forward Danika Doherty was a creative influence who caused Milford problems. Donna Martin soldiered hard in full forward and was key to ensuring the Aodh Ruadh challenge lasted the full 60, while Elaine Dorrian was lethal when she got the opportunity. Aine Duffy made a big impact from the bench, with Anna Rafferty and Gráinne Gillespie also playing well on their introduction.
Vital Statistics
Teams
Aodh Ruadh
Lorraine Roper (1-0 OG); Katie Flood, Niamh Gallagher, Aoife Buggy; Hannah Doherty, Tara Khan, Roise Keon; Tanya O'Shea, Sarah Patton; Danika Doherty, Maeve Liston (0-1), Emma McPhelim; Grainne McCosker, Donna Martin (1-3, 2f), Elaine Dorrian (2-0, 1 pen). Substitutes: Gráinne Gillespie for Maeve Liston: 21 minutes; Áine Duffy (1-0) for Hannah Doherty: 33 minutes; Anna Rafferty for Danika Doherty: 44 minutes; Shauna Hoey, Amanda Ward, Cliodhna Kerr, Katie Gallagher, Orlaith Gillespie, Claudia Coughlan, Fionnuala Gill, Karol Foley, Nicole Gallagher, Dearbhaile McNeill, Megan McGee, Claire Breslin, Glenda Bonner, Jamie Barron.

Milford
Denise Gallagher; Laura McCafferty, Aoife Gallagher, Claire Murray; Eimear Callaghan, Niamh Carr, Karen Peoples; Bridgeen Devenney (0-1), Roisin Boyce; Aisling McCafferty, Rachael Coyle, Amber Barrett (1-7, 1f); Shannon McGroddy, Lianne Boyce (1-1), Orla McAteer. Substitutes: Sharon Graham for Laura McCafferty: 41 minutes; Aisling McBride for Orla McAteer: 48 minutes; Joey McFadden for Karen Peoples: 48 minutes; Niamh Sheridan, Gemma Hegarty, Heather Dougherty, Aisling McDermott, Sarah Sheridan, Katie McAteer, Danielle Friel, Eimear Grimes, Aoife Donnelly, Agnes Barrett, Caoimhe Barrett.

Referee: Andrew Mullin (Killybegs)
Ronan Matthews also has a gallery of pictures on the Aodh Ruadh CLG Facebook page.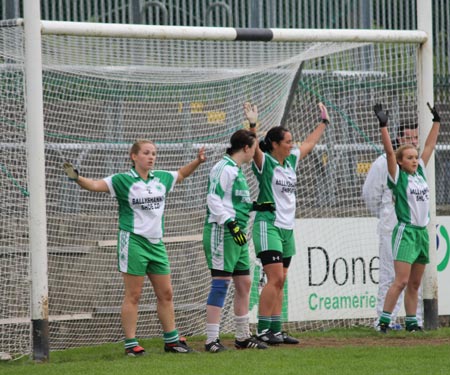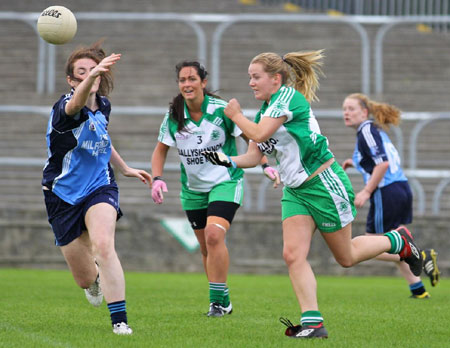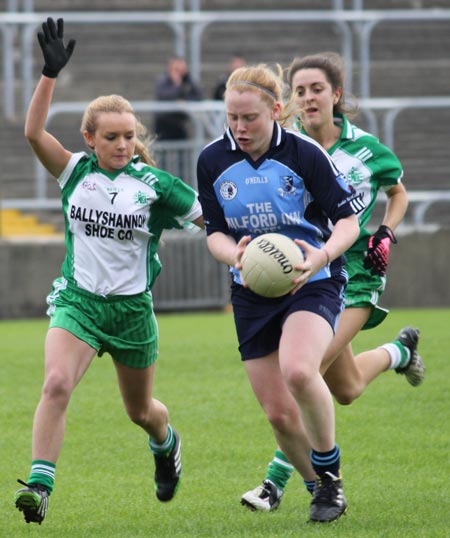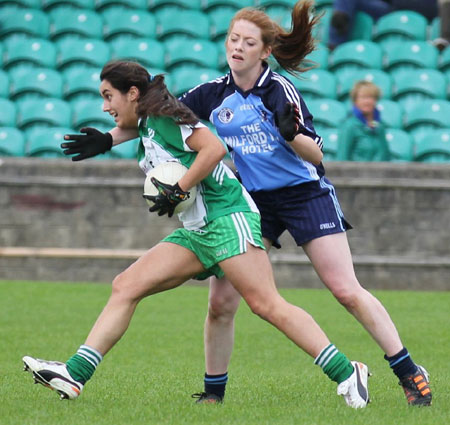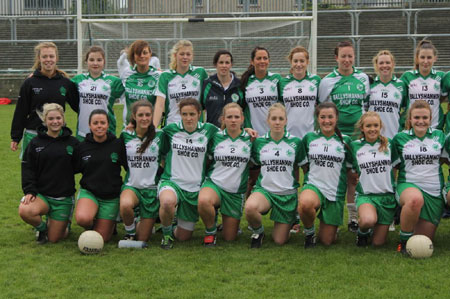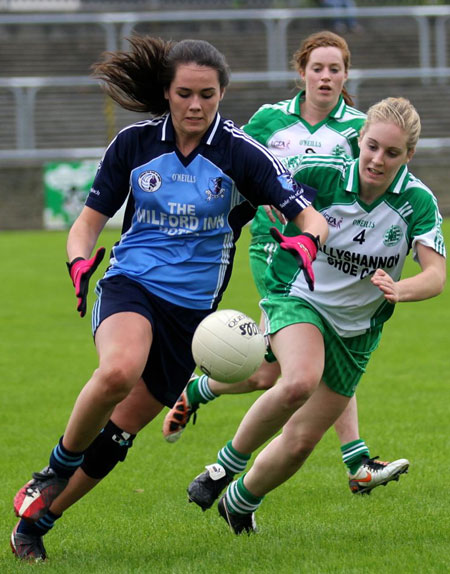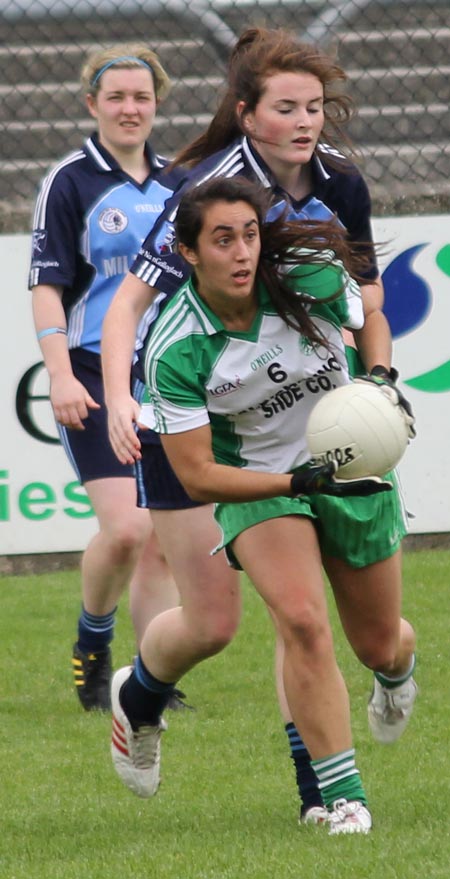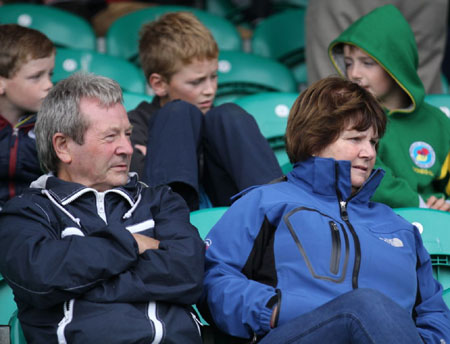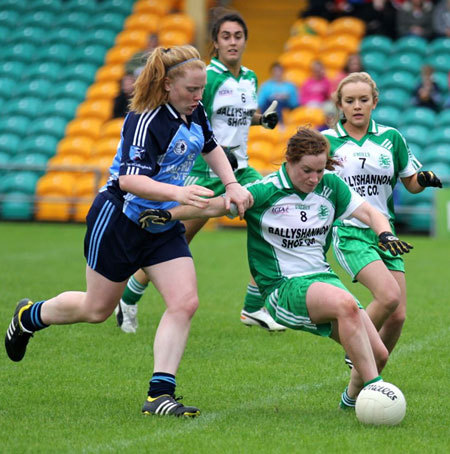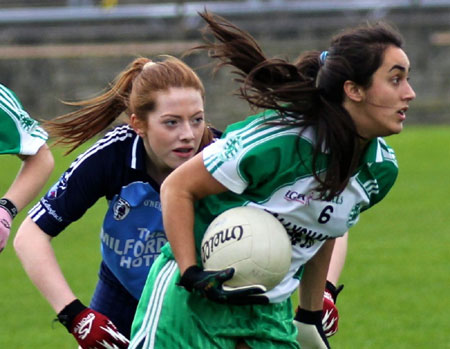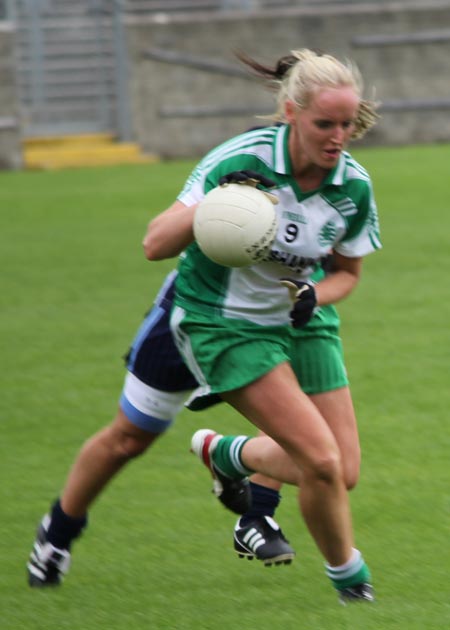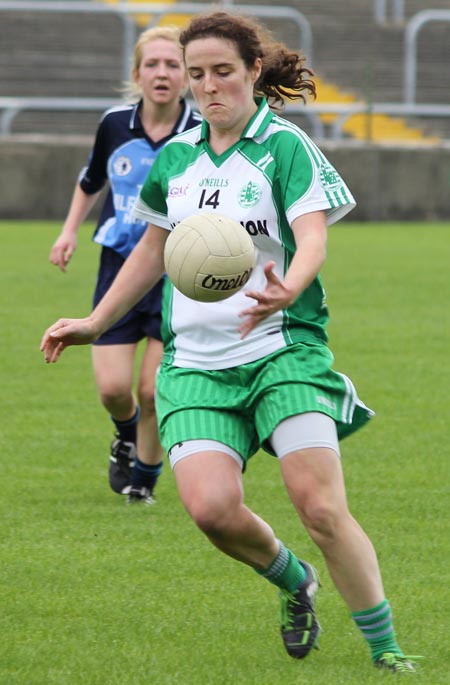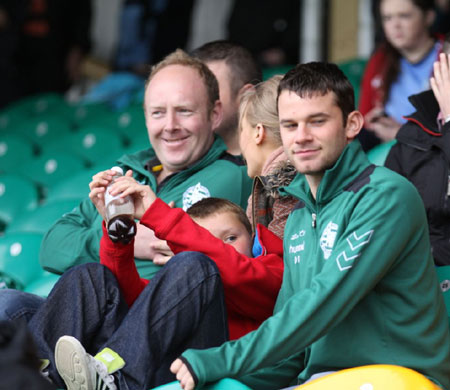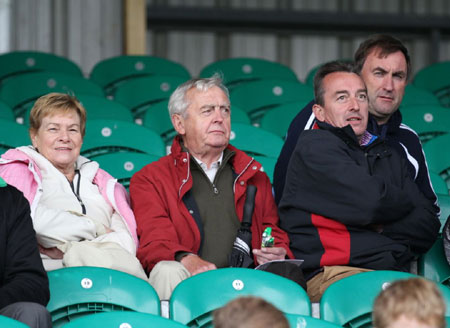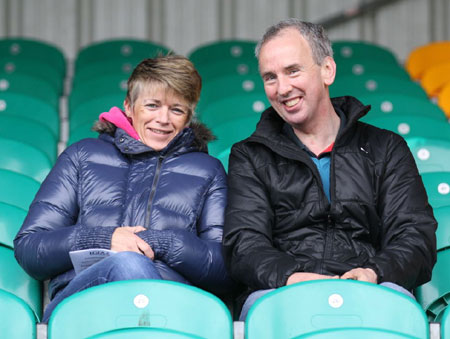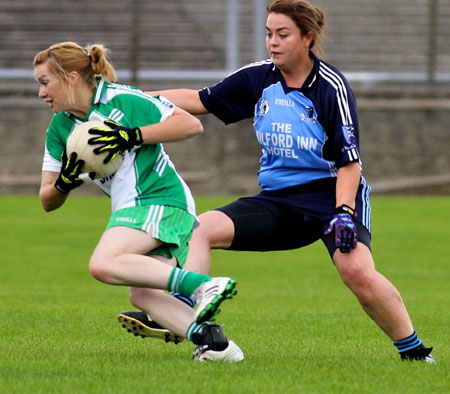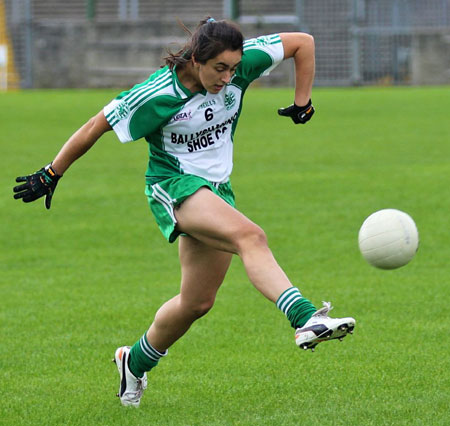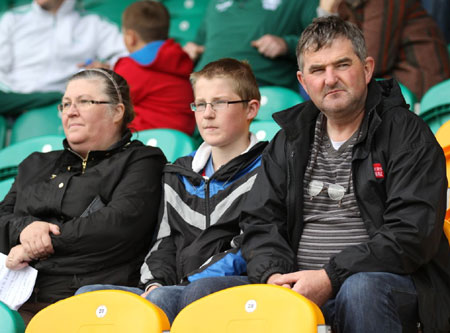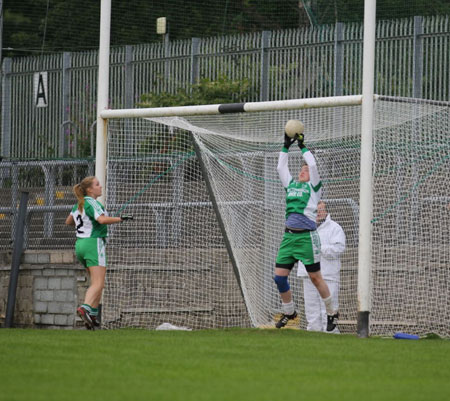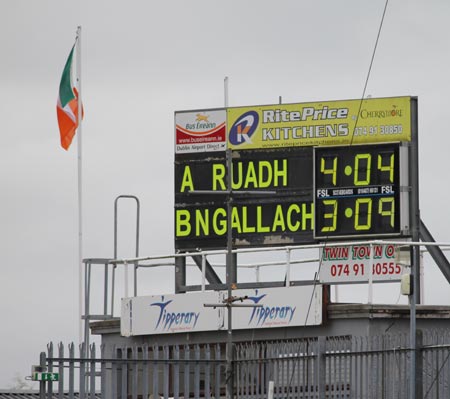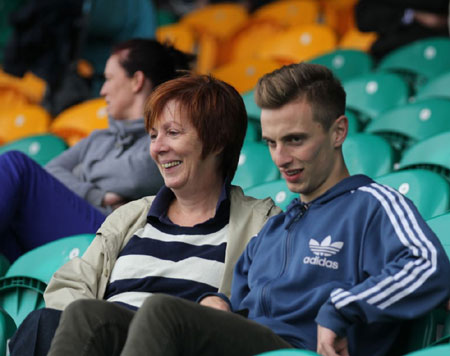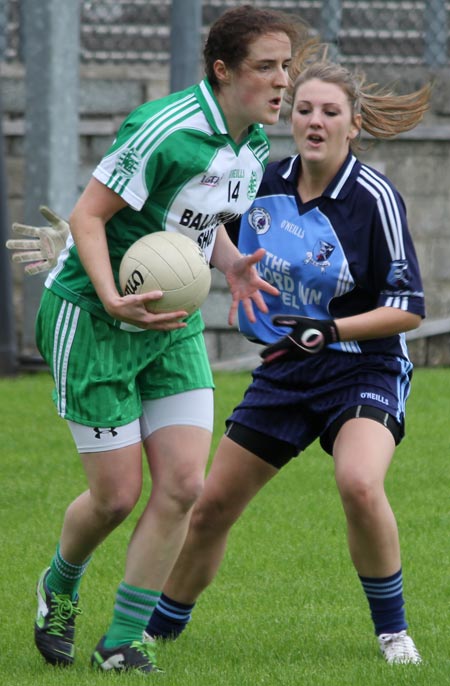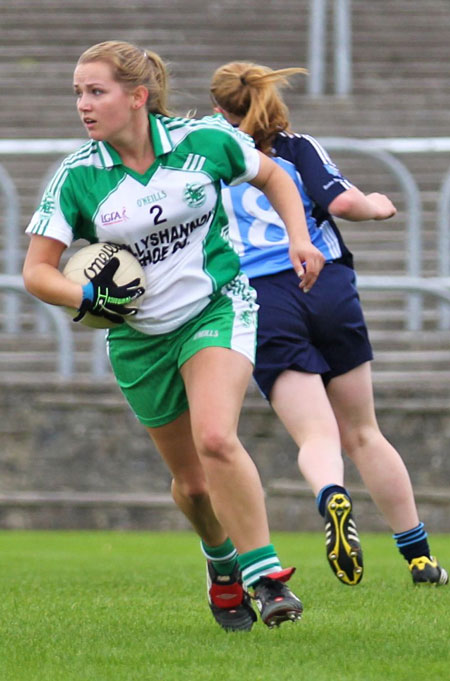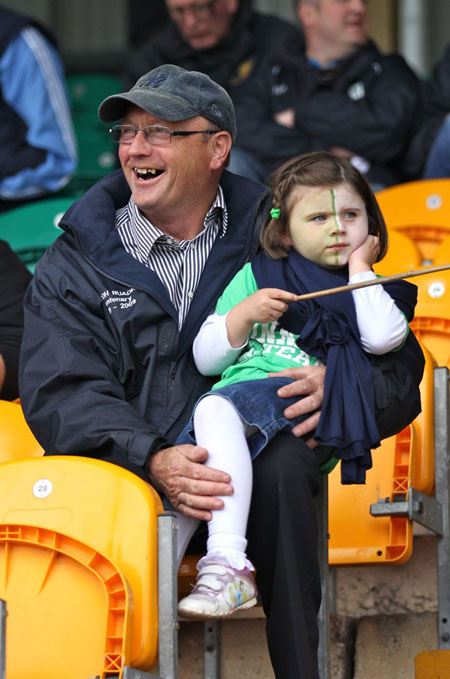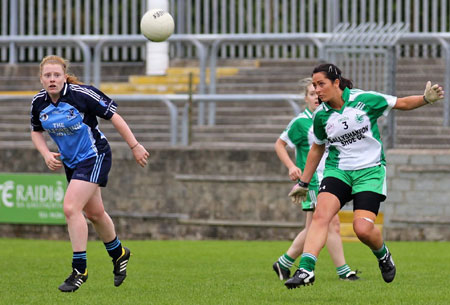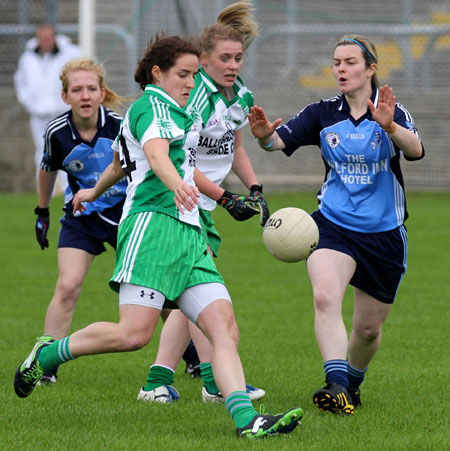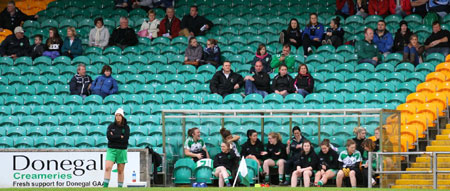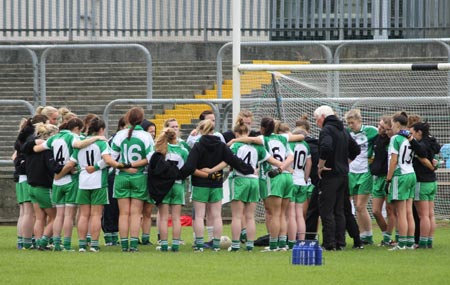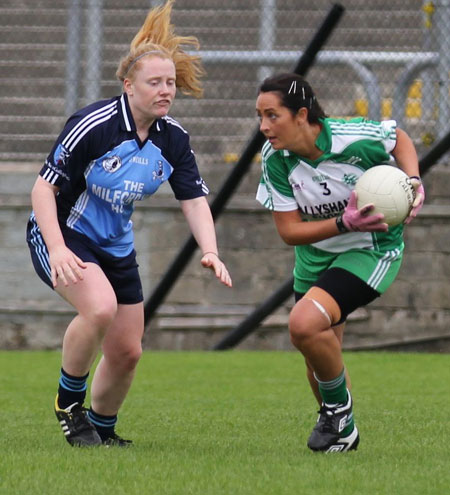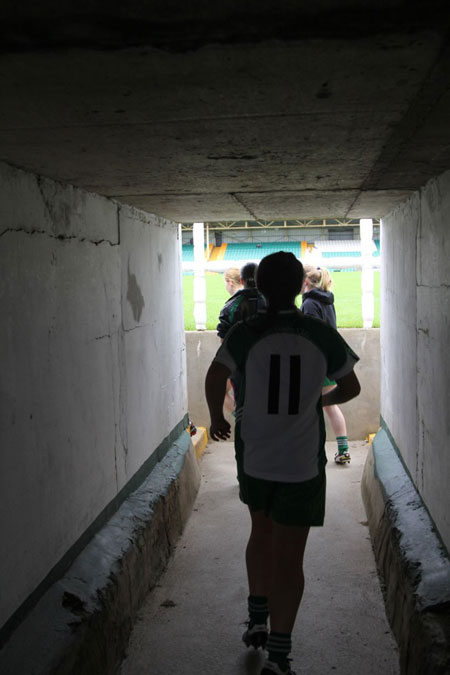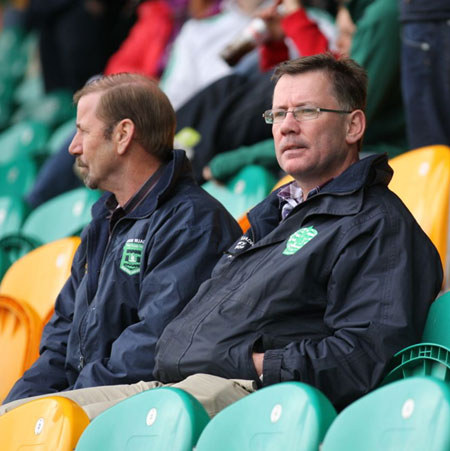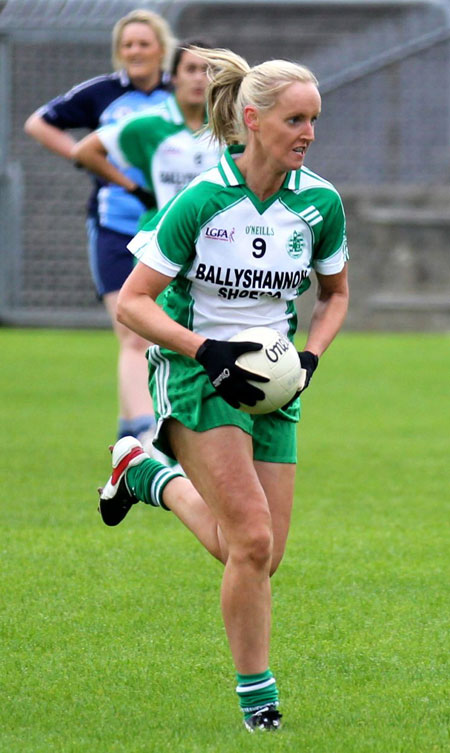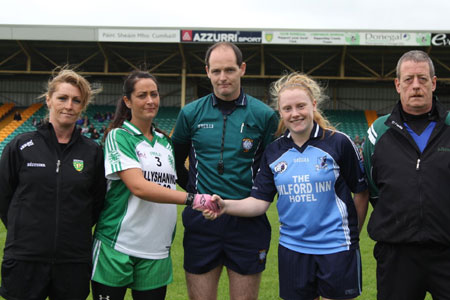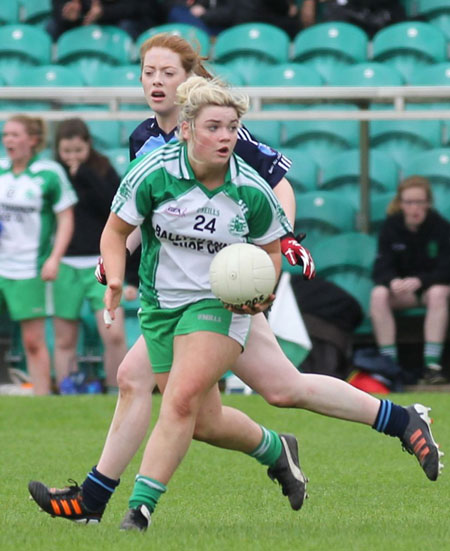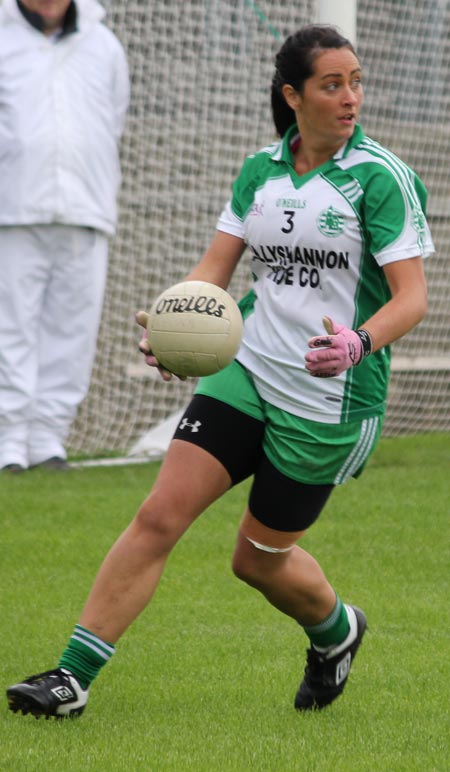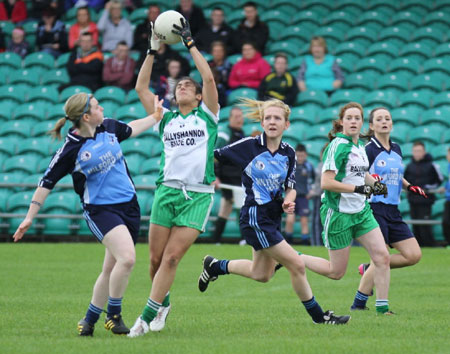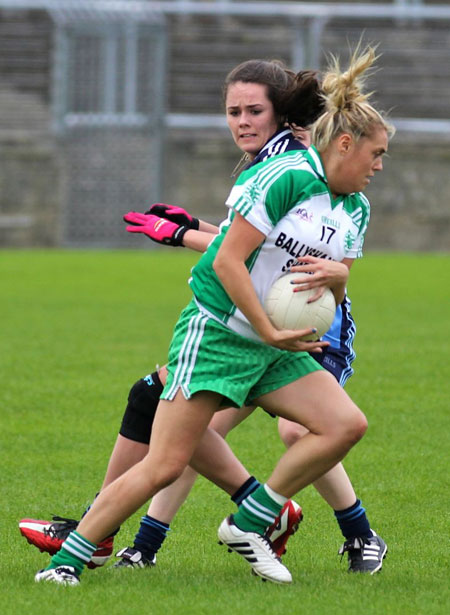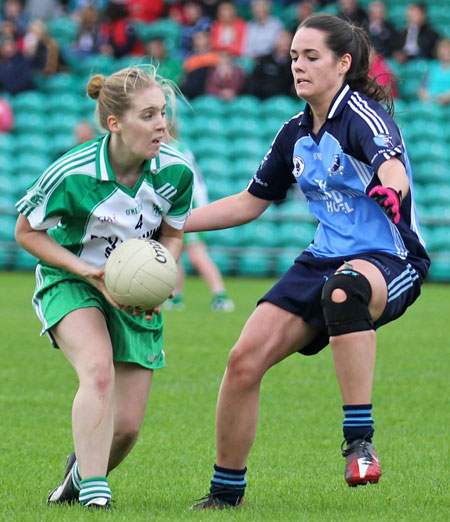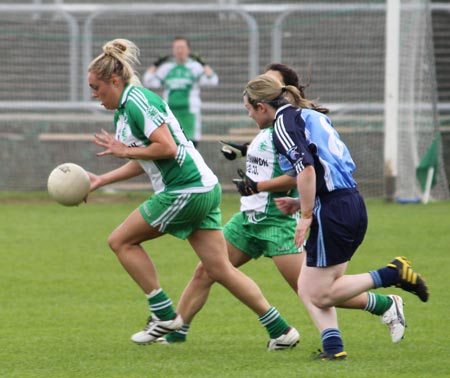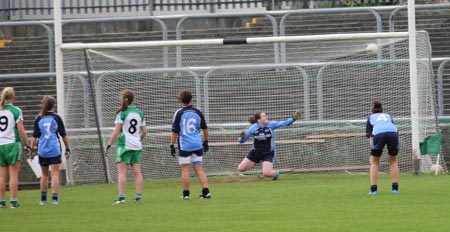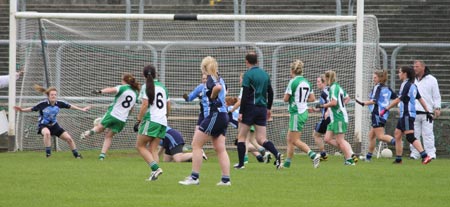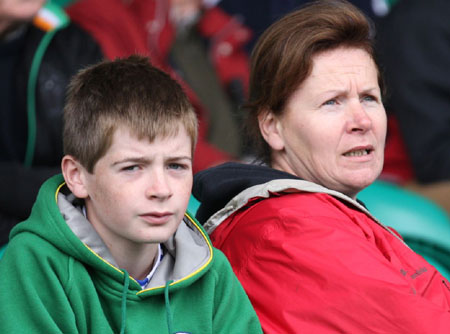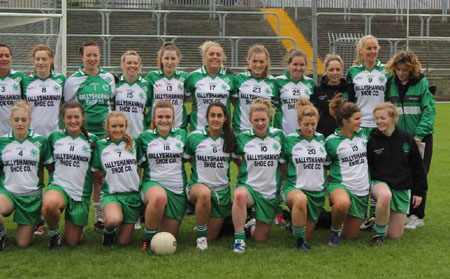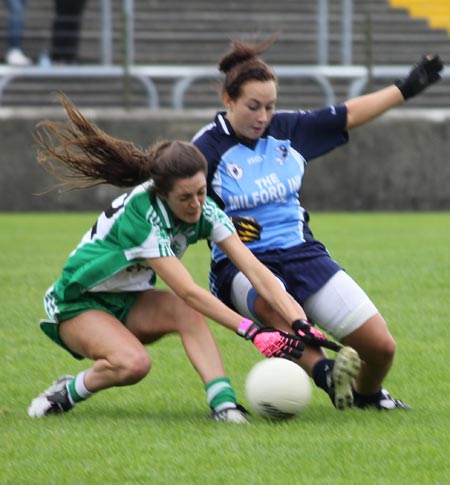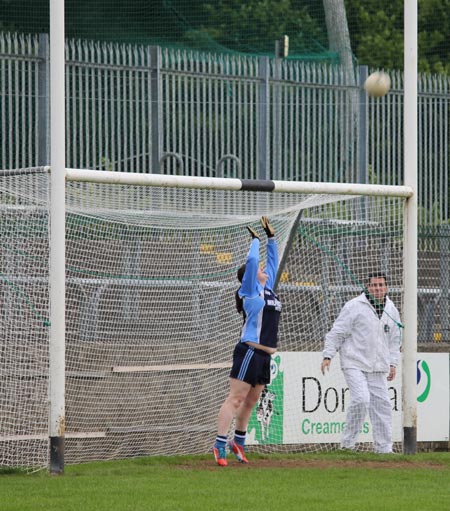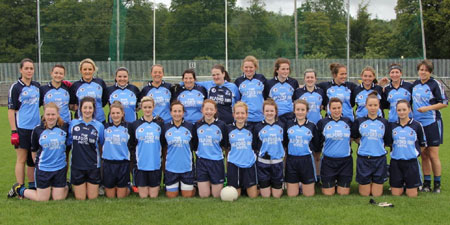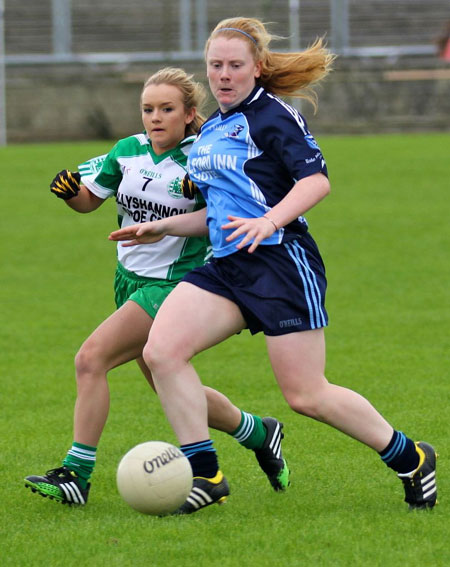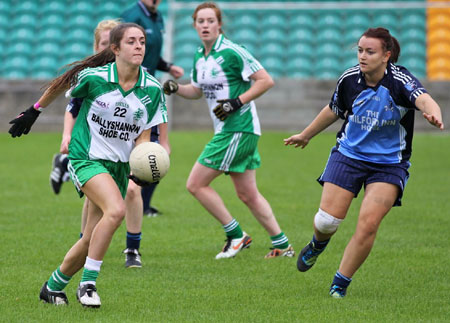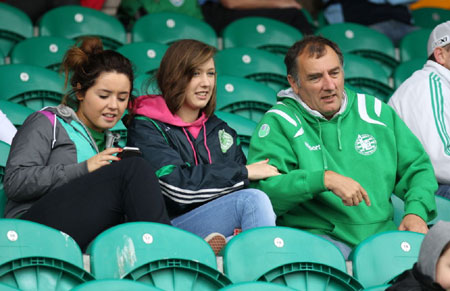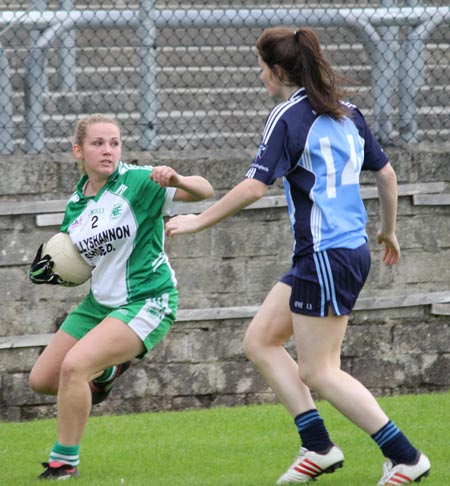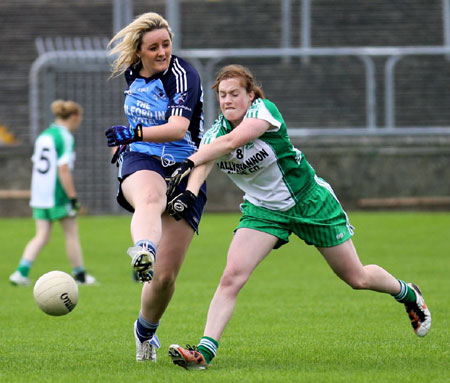 Last modified: Tuesday, 2 June 2020 at 3:59pm