All-Ireland fever hits Ballyshannon
You know something big's brewing when you seen Jim Kane up a ladder or trying to commandeer a cherry picker. This time the town has come down with a bad case of All-Ireland fever. Ronan Matthews got a few shots of Jim risking life and limb for the cause. Jim was ably assisted by Peter Gallagher and Terence McShea. Whether there's a Safepass course between the three of them is another days work.
With the colours up Peter Gallagher set up a photo with Donegal under 21 goal keeper and Dublin full forward Gavin McIntyre. Gavin might be trying to stick the ball past Peter next Saturday in Breffni park, but he has very strong Donegal roots. His father is from Glencolumcille, but more importantly his mother is Helen, sister of James Loughlin from Ballyshannon. An interesting subplot to this Saturday's game.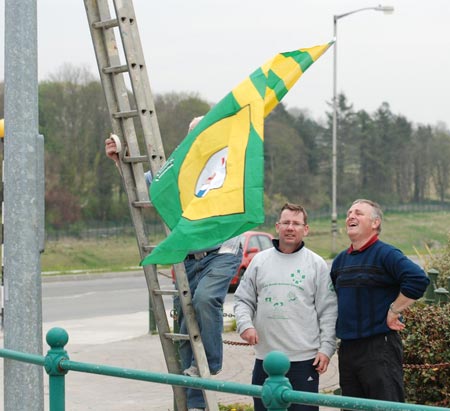 Edmund Hillary had Sherpa Tensing. Kane has Gallagher and McShea.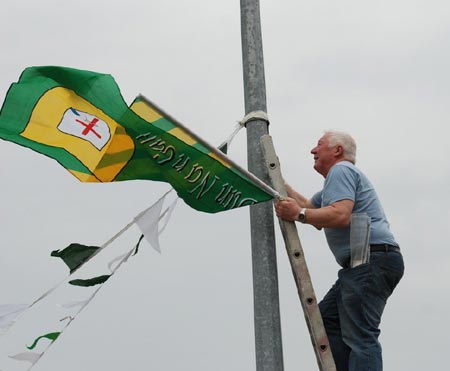 "I tell ye boys, I must have been up about 60 foot..."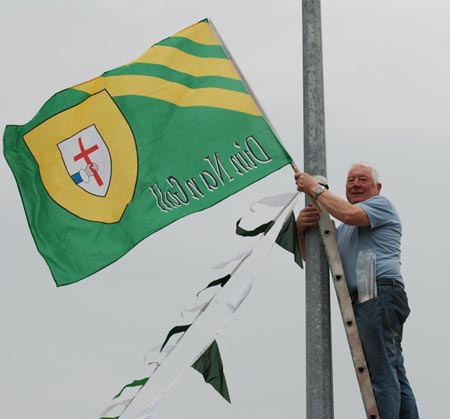 "...and the wind blowing about a hundred mile an hour..."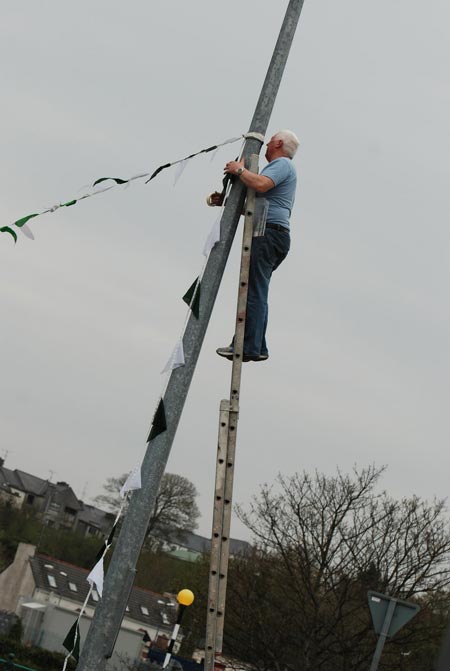 "...but sure I when I got that done I went back and got the bunting up and all."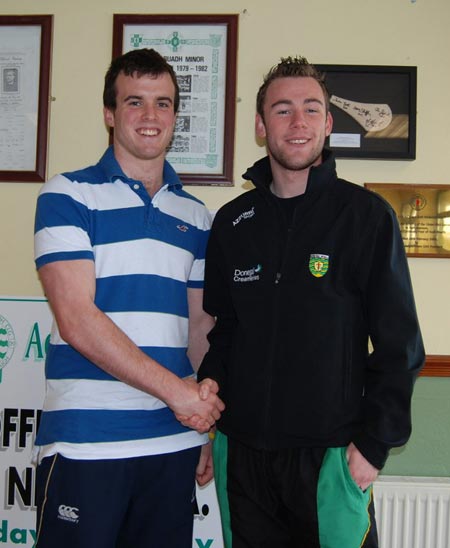 No matter what happens, Ballyshannon will have a hand on the trophy this Saturday, (Better be Peter's though!)
Last modified: Thursday, 29 November 2018 at 2:43pm