Ballyshannon's loss, Lebanon's gain
The club extends its best wishes to Ronan Matthews who is due to head off on military duties in the near future to Lebanon shortly. He was pitch-side for the league match against Urris for his last game before departure. We wish Ronan well for the forth-coming trip and hopefully we'll see him back in the white and green safe and sound before very long.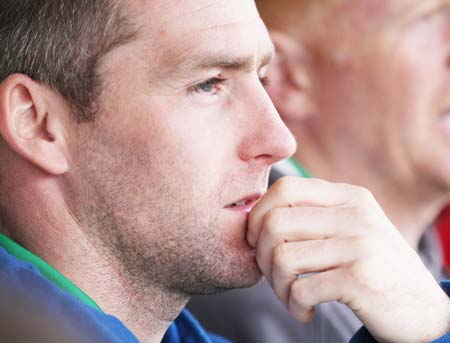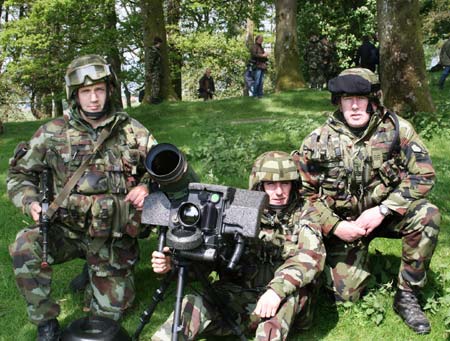 Sgt Gary Friel, Cpl Michael Murphy, Pte Ronan Mathews who were among the 440 Defence Forces troops last week being put through the final phase of intense training in preparation for the forthcoming deployment to Lebanon. Commanded by Lieutenant Colonel Frank Bolger, the 104th Battalion has been in training for the past four months, culminating in a Mission Readiness Exercise which took place in the Glen of Imaal over the past two weeks. An advance party will deploy to Lebanon on May 23 to prepare for the arrival of the Battalion which will follow on at the end of June. Troops from Westmeath, Longford, Galway, Mayo, Sligo and Donegal form the bulk of this Battalion which is raised by the 4th Western Brigade.
Last modified: Thursday, 29 November 2018 at 2:43pm