Thirds pipped in extra-time by Glenfin
Junior B Championship
27 June 2010
Glenfin 4-14
Aodh Ruadh 3-14
Tir Chonaill Park.
There was heartbreak for the Aodh Ruadh thirds as they went down to a one point extra-time defeat in the Junior B Championship against Glenfin. Aodh Ruadh started the game brightly and quickly took control of the game scoring freely and keeping Glenfin at arm's length. After half time the Ballyshannon men upped the ante considerable. They hit two goals and with ten minutes left they were ten points up. With the game seemingly there for the taking the Ernesiders snatched defeat from the jaws of victory. First a penalty got Glenfin back into the game then they got a cruelly deflected injury time goal with the last kick of normal time to force the tie in to extra time.
The game was nip and tuck in extra time, but Glenfin were the ones a point ahead when the final whistle went – the final score line reading, Aodh Ruadh 4-13, Glenfin 4-14. It was hard blow to take for a team that has battled so well, and indeed Glenfin are unlikely to face many harder challenges in this championship. Among the best for Aodh Ruadh the brothers Perry, Sean and Steven who both goaled and Val Murray who also raised a green flag. Martin McGlynn gave another fine display at corner forward, while David Downey was excellent once again at midfield and also rattled in a goal.
Vital Statistics
Team
Aodh Ruadh
Gary Walsh, David McLoone, Kevin Lawless, David O'Donnell; Gerard Ferguson, Ken Monaghan, Ronan Matthews; Barry Gallagher, David Downey; Dermot Slevin, Damien Conlon, Steven Perry; Sean Perry, Val Murray, Martin McGlynn.
Substitutes used: Paul Lawless, Conor Thomas, Liam Devanney, Gerald McGloin, Patrick Kelly, Raymond Granaghan, David Finnerty.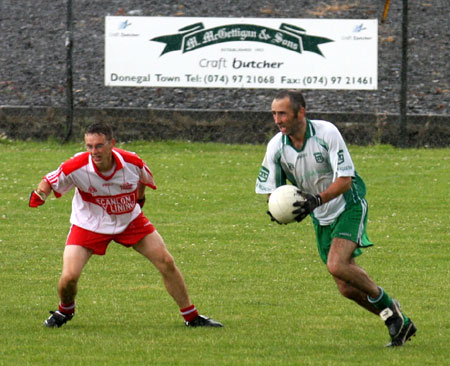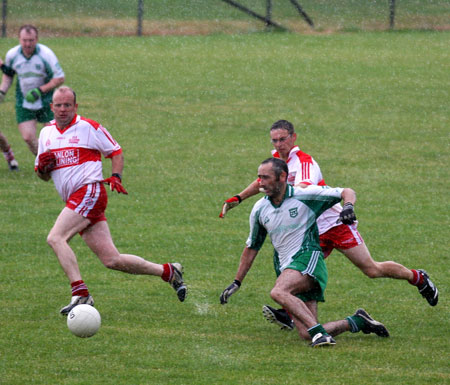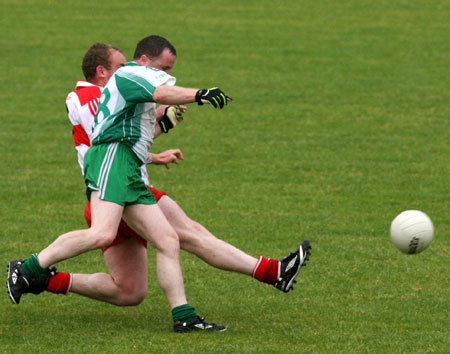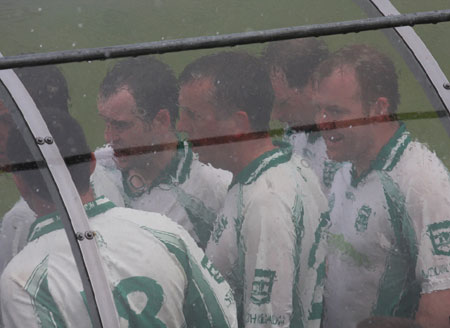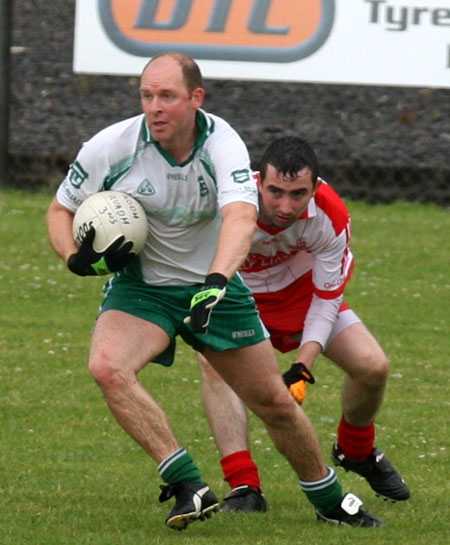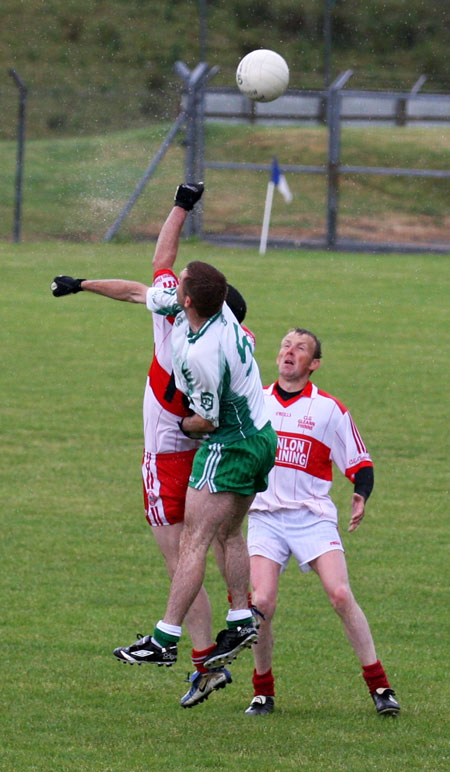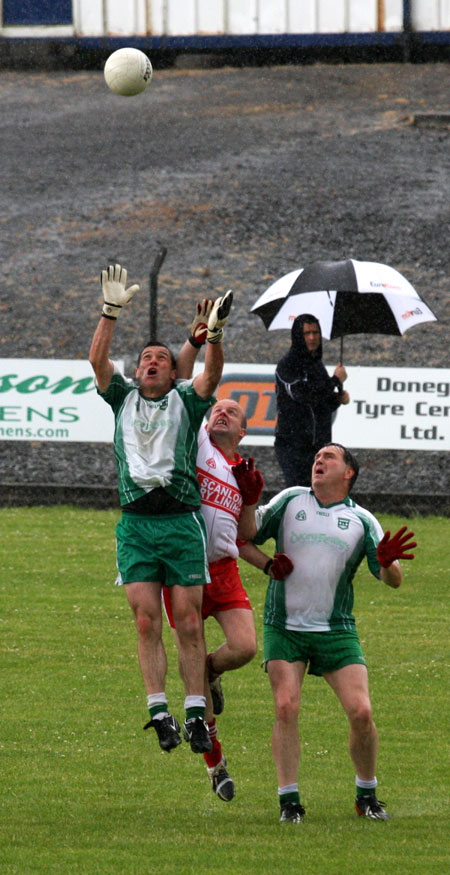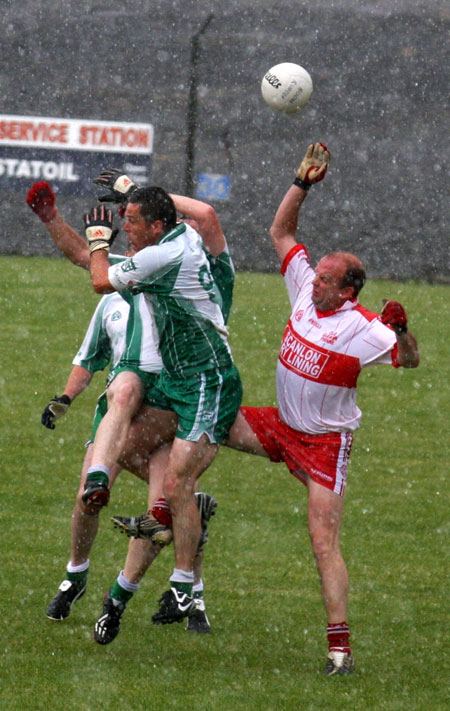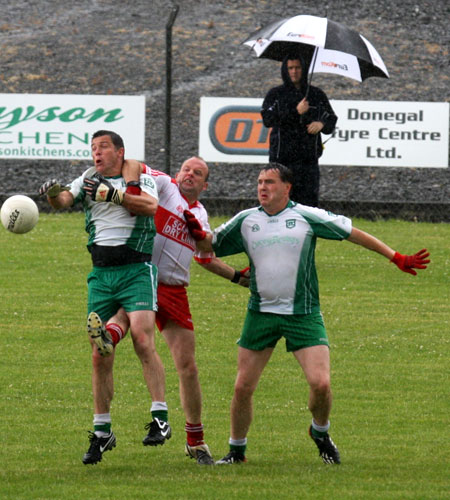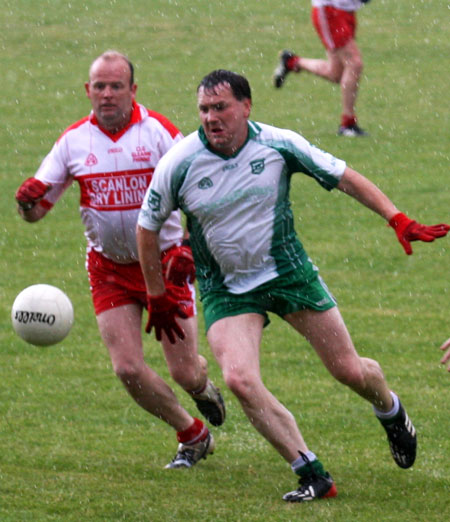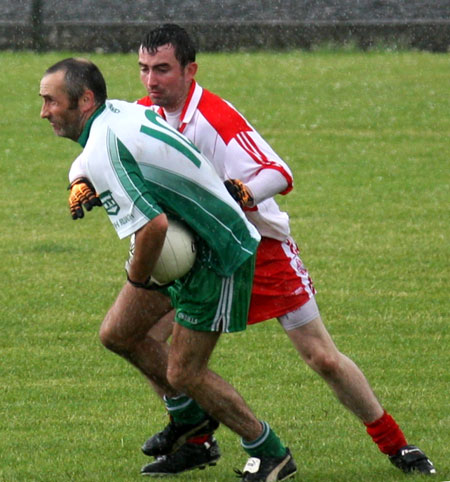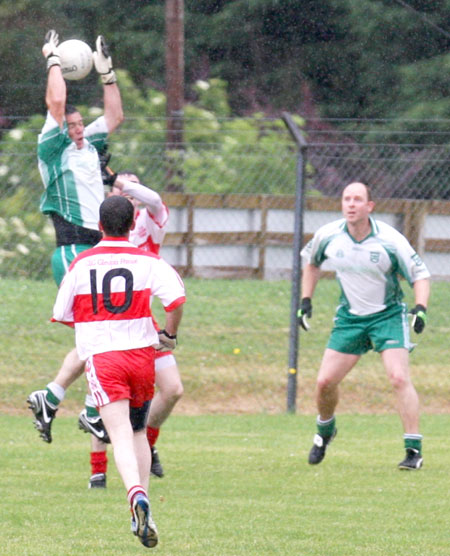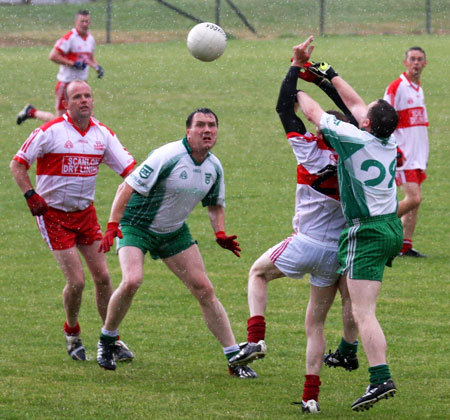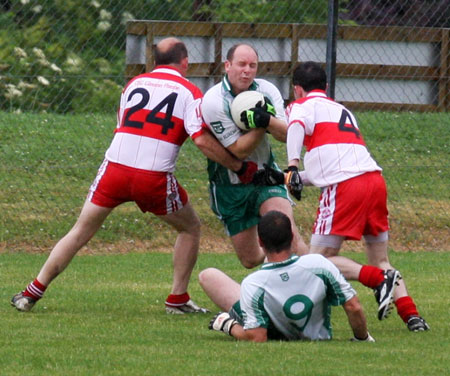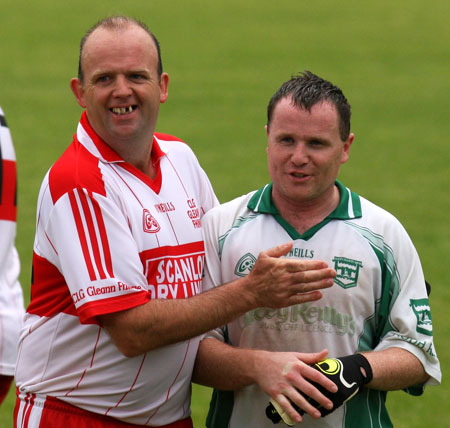 Last modified: Wednesday, 27 May 2020 at 3:13pm