Halloween relegation nightmare comes true for Aodh Ruadh
Senior Football Division 2
31 October 2010
Aodh Ruadh 2-7
Fanad Gaels 3-12
John Hughes reports from Páirc Eimeíd, Castlefinn.
Aodh Ruadh now contemplates the gloomy proposition of division three football and intermediate championship in 2011. And Fanad Gaels did not prolong the deliberation on the matter much in this relegation play-off. A flurry of scores from the blue and white in the first 20 minutes effectively finished the game as a contest.
There was only three minutes on the board when a Seamie Friel free came back off the post. Michael Sweeney was first to react and he fed the ball across to Ephraim McFadden who flashed the ball past Peter Boyle into the top left hand corner. Fanad were playing with a slight breeze and were determined to make that advantage count. Seamie Friel found his range with a free on six minutes only for Michael 'Sticky' Ward to hit a fine point on the run in response.
Fanad were utterly dominant in midfield and the impressive William McAteer hit a good score before being put on the deck by Aodh Ruadh tacklers. Following that score Aodh Ruadh enjoyed a spell of decent possession, however it was squandered with two wides and a ball dropped short in the space of three minutes.
Ballyshannon's profligacy was punished in the harshest fashion by Michael Sweeney. He went solo and strolled through the Aodh Ruadh defence before slamming home another shot past Peter Boyle, this one going from the left to the right top corner.
Ephraim McFadden was a real livewire and created a lot of havoc in the Aodh Ruadh defence. He hit a point to go with his goal on 18 minutes. That score was followed by a point from Seamie Friel who was metronomic in his accuracy. Aodh Ruadh seemed simply incapable of lifting the siege and Fanad scented blood. Seamus Friel got in around the square and one on one with the keeper, flicked it over to Aidan McAteer who palmed it home. Seamus Friel finally got a deserved point shortly after.
The final nail in the coffin of Aodh Ruadh's division two existence came on 22 minutes when the Fanad corner back, Fergal Friel, sauntered up the pitch for a pot shot, which sailed irresistibly over. That left the scores at 3-6 to 0-1, but the psychological effect of the corner back's sally was more profound than his score.
Seamie Friel added another point from play three minutes later. Seamus Friel had a goal effort saved by Peter Boyle and Patrick McConigley hit a wide to conclude Fanad's shooting efforts for the half. Aodh Ruadh had a chink of light when David Dolan got through on the Gaels' keeper two minutes into injury time, but Oisín Blaney pulled off a great save to put the ball over the bar.
Half time score: Fanad Gaels 3-7 Aodh Ruadh 0-2
Ballyshannon needed a great start to the second half. It didn't materialise, Seamie Friel knocking over a point from play to maintain Fanad's momentum. Sticky Ward struck back with two points. There then elapsed a period of just over 15 minutes without a score. Aodh Ruadh were clearly anxious and a lot of their play was forced. They hit three wides and missed a goal chance in that period, while Fanad exuded an air of comfortable indifference.
It was typical of the game that when the next score came, in the 51st minute, it was off a Fanad boot. Seamie Friel firing over a free. A minute later the Ernesiders at long last managed to stitch together a fluid move and Sticky Ward got through on Fanad goals. However, once again Oisín Blaney pulled off a super stop to deny Ballyshannon.
Sticky Ward did finally manage find some space in the Fanad defence in the last ten minutes of play though. First he hit a point on 53 minutes, struck a wide a minute later before calmly dispatching a goal past Blaney to leave the scores at 3-9 to 1-6.
Fanad were alert to any seeds of complacency and William McAteer and Seamie Friel hit a couple of point to stem any incipient Aodh Ruadh hopes of a comeback. Sticky Ward and Seamie Friel exchanged points before Sticky got in for his second goal on the stroke of normal time. Like the butterfly in Pandora's Box, young Aodh Ruadh star Conor Patton finished the scoring with a sublime soaring effort, to offer the big Ballyshannon travelling support some hope for the future.
It was a fine win for Fanad Gaels and they looked well worthy of division two status. Meanwhile nothing could disguise the fact that it was a very dark day for Aodh Ruadh.
Vital Statistics
Teams
Aodh Ruadh
Peter Boyle; PJ McGee, Johnny Gallagher, Niall McCready; Ciron Whoriskey, Packie McGrath, Conor Gurn; Michael Gurn, Stephen Ward; Philip O'Reilly, Barry Ward, Kerry Ryan; David Dolan (0-1), Michael 'Sticky' Ward (2-5), Brian Roper.
Substitutes: Ronan McGurrin for Conor Gurn: 19 minutes, Donagh McIntyre for Stephen Ward: 34 minutes, Anthony Boyle for Philip O'Reilly: 37 minutes, Conor Patton (0-1), Michael Ward.
Yellow cards: Packie McGrath: 45 minutes, Niall McCready: 58 minutes.
Fanad Gaels
Oisin Blaney; Fergal Friel (0-1), Cathal Martin, Francis Sweeney; Patrick Shiels, Patrick McConigley, Mark Friel; Eamon Sweeney, William McAteer (0-2); Shane McAteer, Ephraim McAteer (1-1), Seamus Friel (0-1); Aidan McAteer (1-0); Seamie Friel (0-7, 4f), Michael Sweeney (1-0).
Substitutes: Ciaran McElwaine, Brendan Callaghan, Michael McGroarty, Paul Coyle.
Yellow cards: Cathal Martin: 34 minutes; Eamon Sweeney 63 minutes.
Referee: Mickey Mulhearn (Saint Eunan's).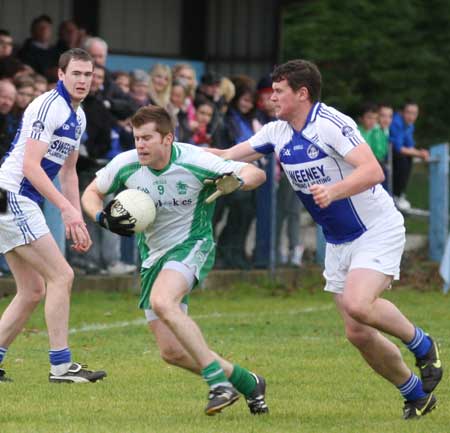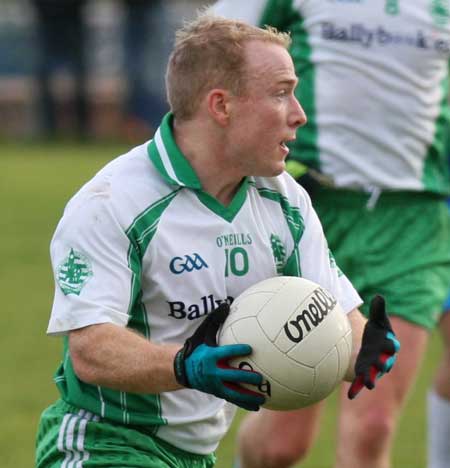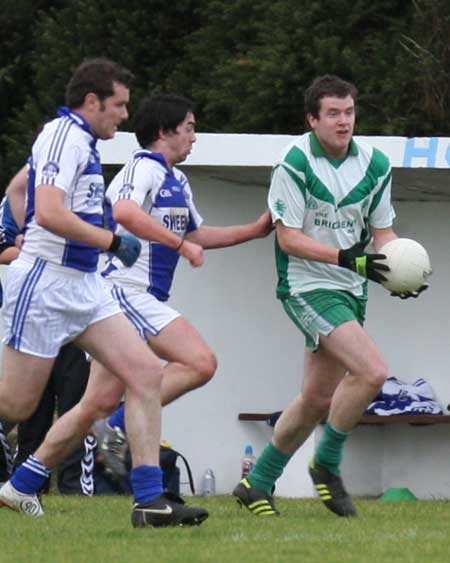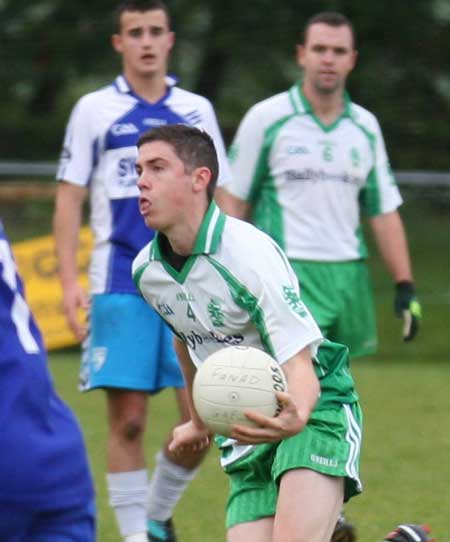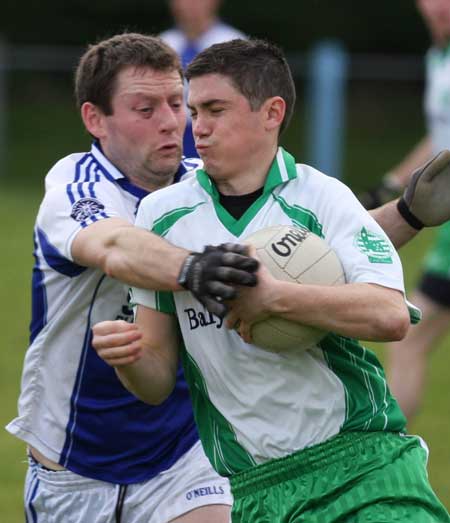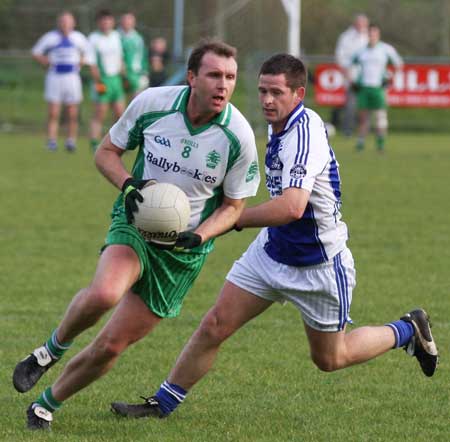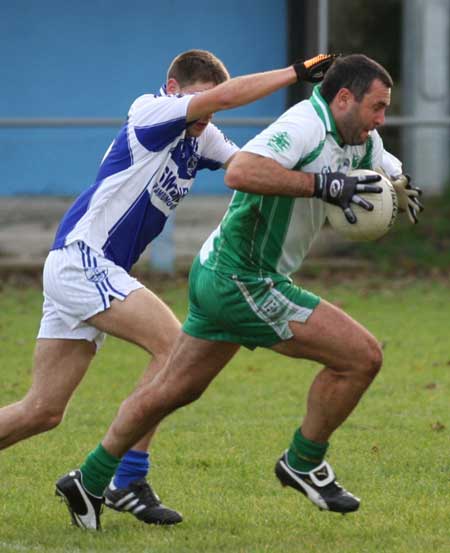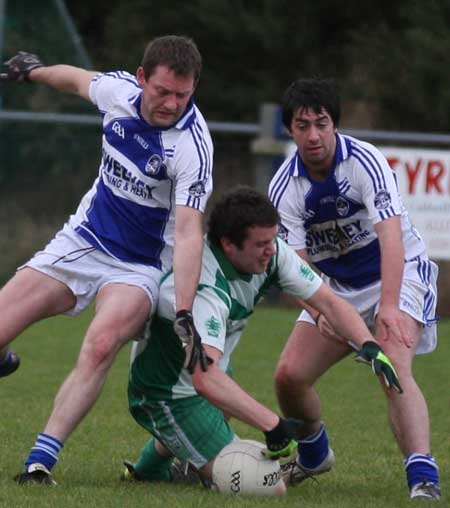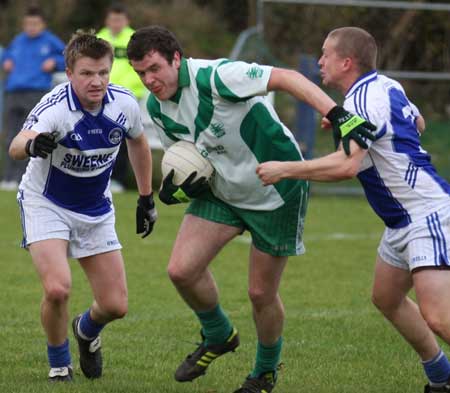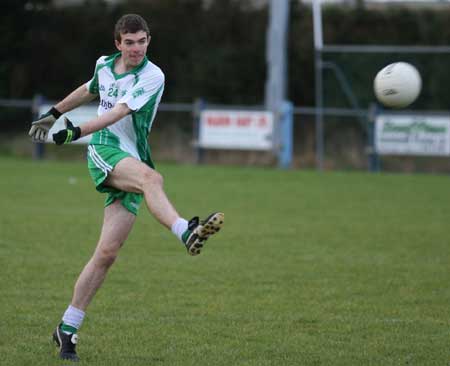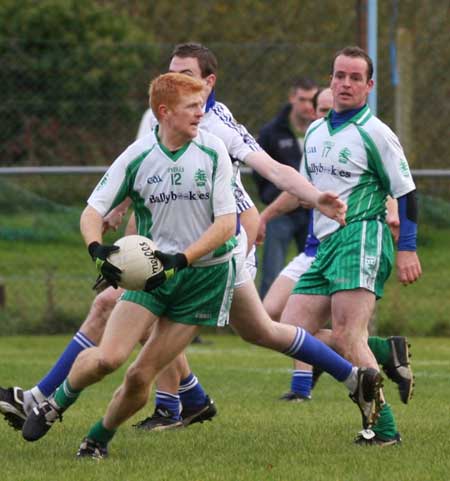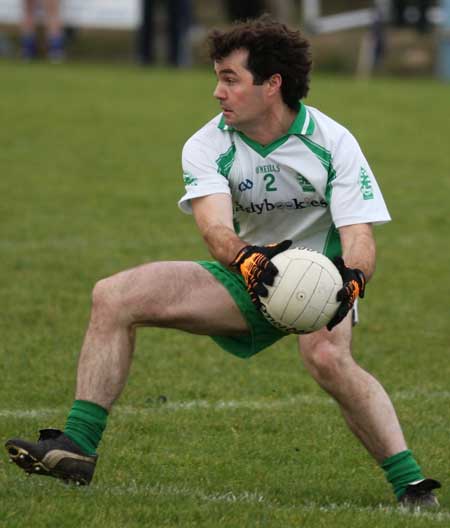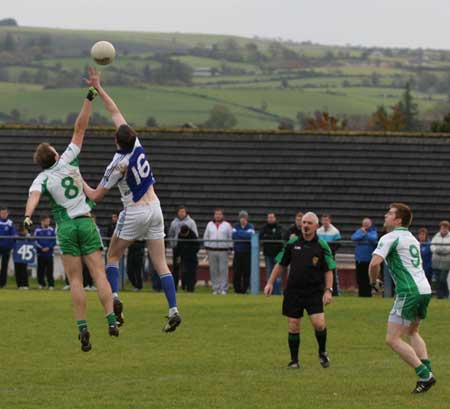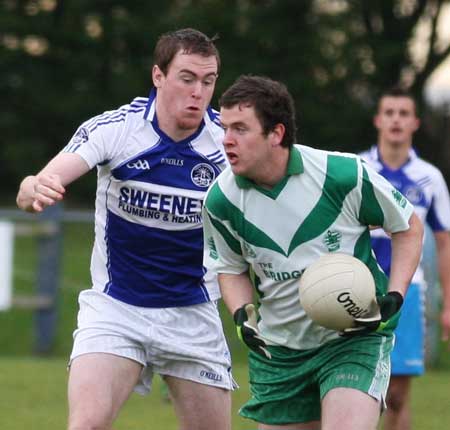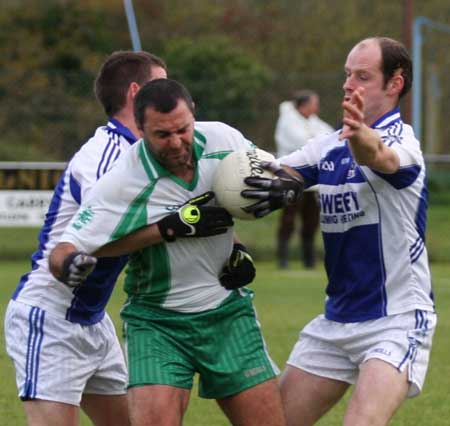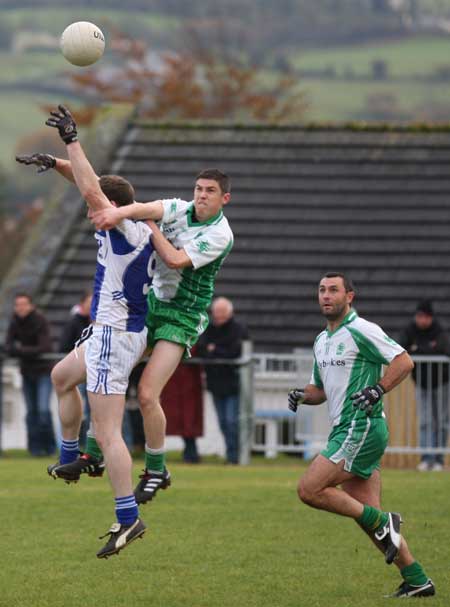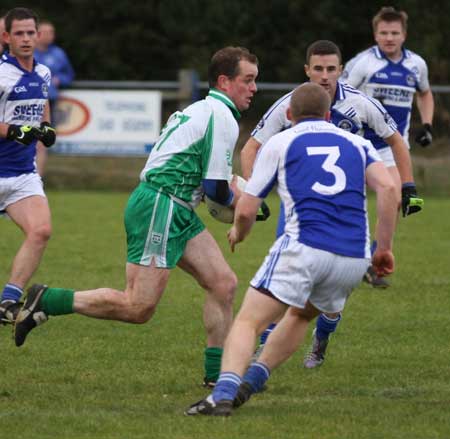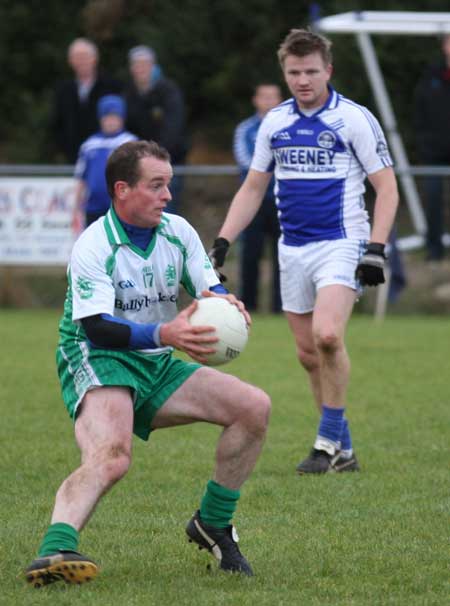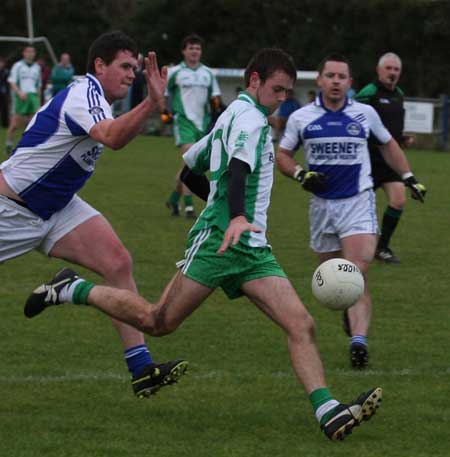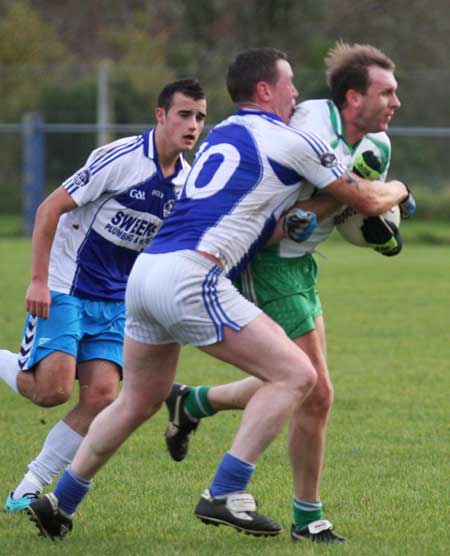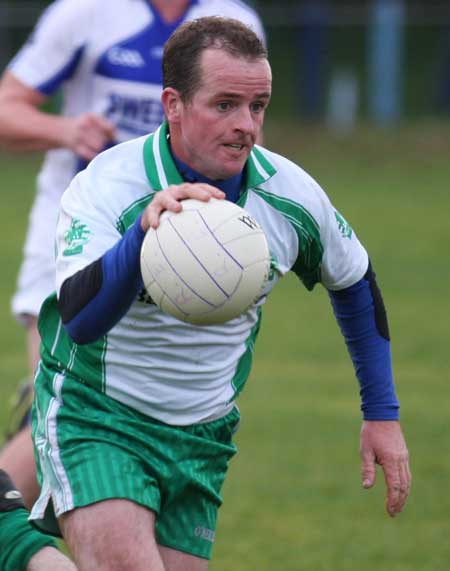 Last modified: Monday, 1 June 2020 at 1:12pm