Naomh Bríd take opening day derby spoils
Senior Football Division 3
27 March 2011
Aodh Ruadh 2-6
Naomh Bríd 1-12
John Hughes reports from Páirc Aoidh Ruaidh.
Naomh Bríd's superior ability to create scoring chances and keener cutting edge was the difference between the sides in this intense derby battle.
David Walsh did much of the early damage striking three points in the first five minutes. Aodh Ruadh, playing against the breeze, got a point in that period from Michael 'Sticky' Ward, but went into the lead on the sixth minute. Michael Gurn made a great fetch around the centre and went on a strong run and supplied Turlough McIntyre who blasted the ball to the net.
The sides swapped wides before Sticky Ward struck his second of the game to put Aodh Ruadh two to the good.
The second quarter was owned by Ballintra, but they struggled to make it count until they hit a good vein of form in the four minutes before the break.
Conor Gurn had to go off injured and in the period when the midfielder was receiving treatment David Walsh moved a free he had been awarded into a much more scoreable position. The referee failed to pick up on the county man's cuteness and he duly converted the chance.
It was the first of a string of points, two from Shane Walsh and another from Padraig McDaid, which put the Ballintra/Laghey side in the driving seat at 1-2 to 0-8. David Dolan did manage to hit a superb distance free from out on the right to bring narrow the gap for the homesters before Sean Campbell whistled for half-time.
Half time score: Aodh Ruadh 1-3, Naomh Bríd 0-8.
Brian Roper got Ballyshannon off a good start in the second half, cutting the deficit to the minimum, but that positive start was followed by a couple of wides and David Walsh restored the two point lead with a free.
The Ernesiders were playing much better stuff with the help of the light breeze. James O'Donnell, Donagh McIntyre and substitute Kerry Ryan were winning plenty of ball and applying a significant amount of pressure on the Naomh Bríd rearguard. On 40 minutes Ballintra full back, Clint Walsh, was forced into a foul and ended up in the book and Sticky Ward pointed the resultant free to make it 1-5 to 0-9.
A couple of minutes later another attacking wave came at Naomh Bríd. Ronan McGurrin played in a quick ball to Turlough McIntyre, he fed David Dolan who was fouled by Clint Walsh. Sean Campbell was left with no option, but to point to the penalty spot and show a second yellow to Walsh, leaving Naomh Bríd down to 14 men.
Again Sticky Ward punished Walsh's recklessness, this time with a crisply taken penalty. Going into the final quarter at 2-5 to 0-9 and a man up, it looked like the game was there for the Ernesiders, but Naomh Bríd showed the greater desire.
Still it was ten minutes before the next score arrived. That came from a dangerous dropping ball from David Walsh which Peter Boyle was forced to palm over the bar. Three minutes later Sam Burgess wove his way through the Aodh Ruadh defence to fire over a brave effort to level up the game.
Aodh Ruadh countered once again, this time Kerry Ryan was allowed to travel deep into the Naomh Bríd danger zone before cracking over a marvellous point with only a minute of normal time remaining. The roar from the home crowd indicated they thought that might be the winner.
Naomh Bríd had different ideas however. They took control around the centre of the field in the closing stages and a minute after Kerry Ryan's point Dermot Langan got on the end of a swift attacking move to smash a goal past Peter Boyle. Ballyshannon pushed hard for the winning goal in the closing moments. However the last word went to Shane Walsh who was superb for Naomh Bríd after Ciron Whoriskey came to grips with David Walsh after the first quarter. Shane hit a fine point with 33 minutes on the clock to give Naomh Bríd their insurance score.
Vital Statistics
Teams
Aodh Ruadh
Peter Boyle; Michael Ward, Ciron Whoriskey, Conor Patton; PJ McGee, Michael Gurn, Philip O'Reilly; James O'Donnell, Conor Gurn; Niall McCready, David Dolan (0-1f), Donagh McIntyre; Michael 'Sticky' Ward (1-3, 1f, penalty), Turlough McIntyre (1-0), Brian Roper (0-1).
Substitutes: Kerry Ryan (0-1) for Conor Gurn: 26 minutes, Ronan McGurrin for PJ McGee: 32 minutes, Ruairí Drummond for Niall McCready: 37 minutes, Diarmuid McInerney for Michael Ward: 53 minutes, Ronan Drummond, Ronan Matthews, Matthew Thompson.
Yellow Cards: Michael Ward: 33 minutes; Kerry Ryan: 35 minutes; Ciron Whoriskey: 37 minutes; James O'Donnell: 47 minutes; Sticky Ward: 52 minutes; Donagh McIntyre: 53 minutes.
Wides: Sticky Ward: 4; David Dolan: 3; Brian Roper: 2; Kerry Ryan 1.
Naomh Bríd
Stephen Doherty; Damien O'Loughlin, Clint Walsh, Jamie Timoney; Sean Gormley, Gary McCafferty, Sam Burgess (0-1); Dermot Langan (1-1), Alan McGirr; Declan McCafferty, Padraig McDaid (0-1), Darragh Brogan; Shane Walsh (0-3), David Walsh (0-6, 2f), Padraig Gormley.
Substitutes: Donal Martin for Padraig Gormley: 44 minutes, Ross Gallagher, Padraig Rooney, Peter Walsh.
Yellow Cards: Declan McCafferty: 22 minutes; Clint Walsh 40 minutes.
Red Cards: Clint Walsh 42 minutes, second yellow.
Wides: Gary McCafferty, Shane Walsh: 2; David Walsh, Dermot Langan, Declan McCafferty, Alan McGirr: 1.
Referee: Sean Campbell (Saint Naul's)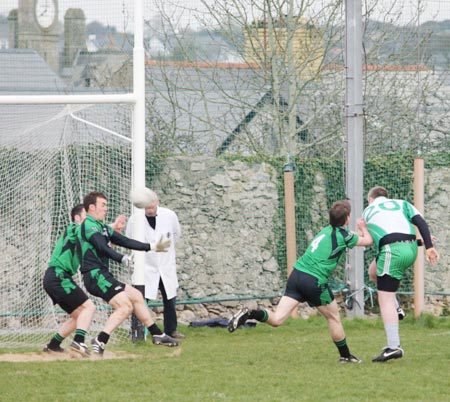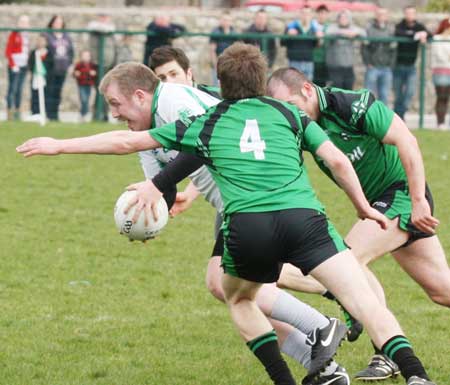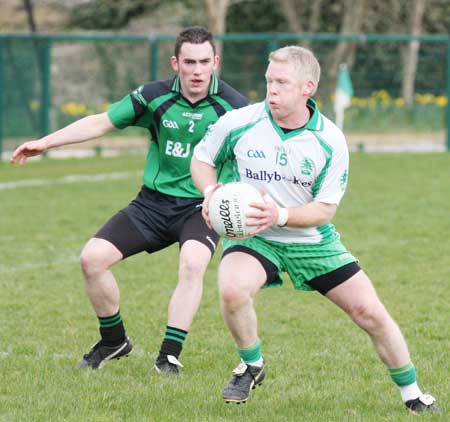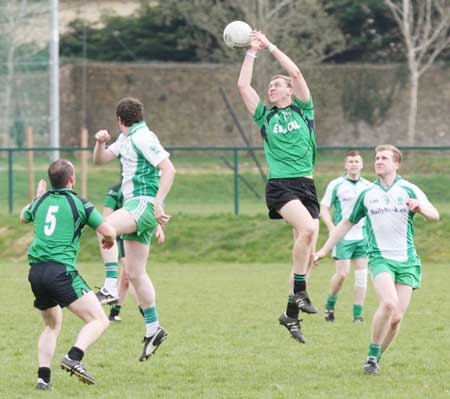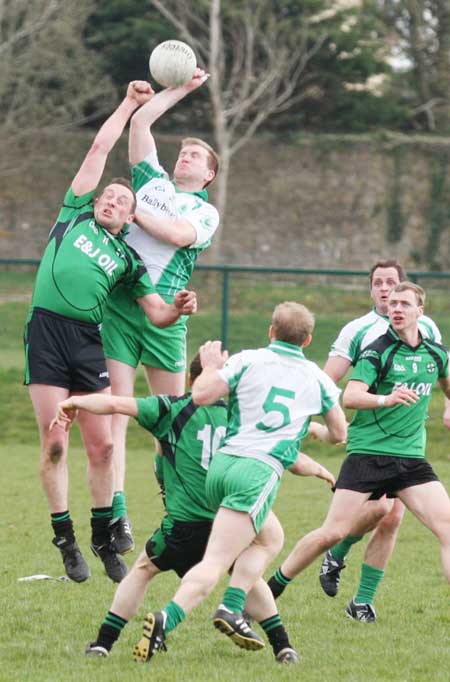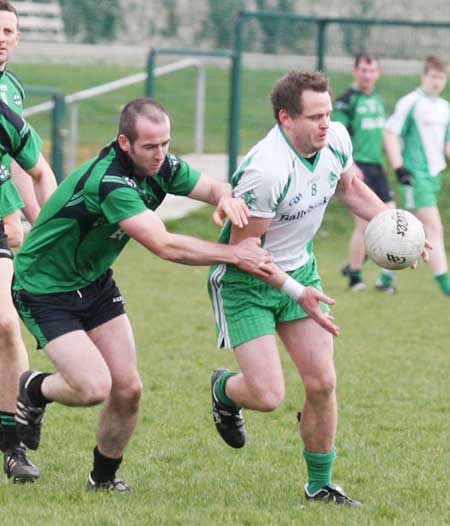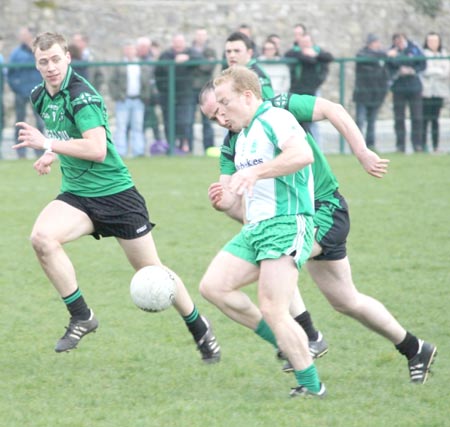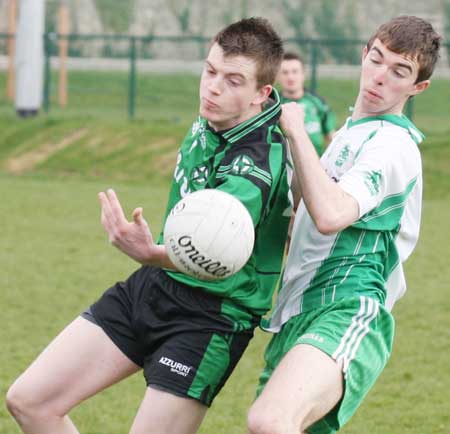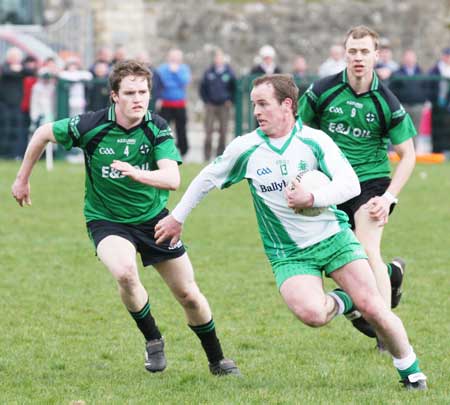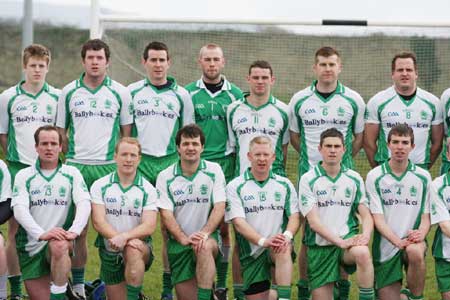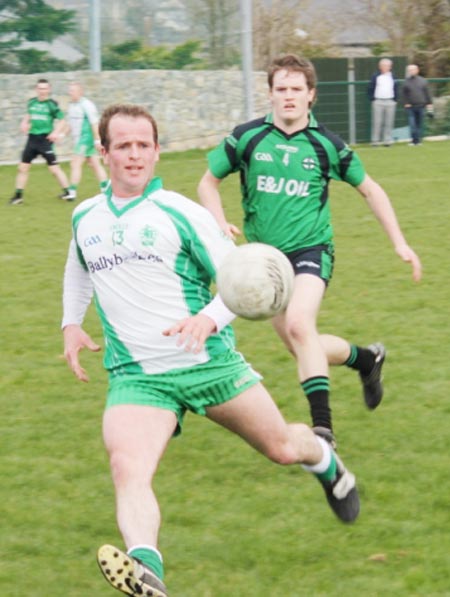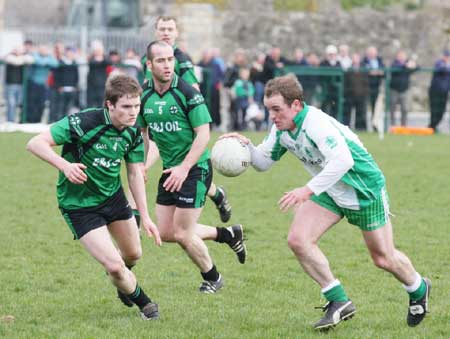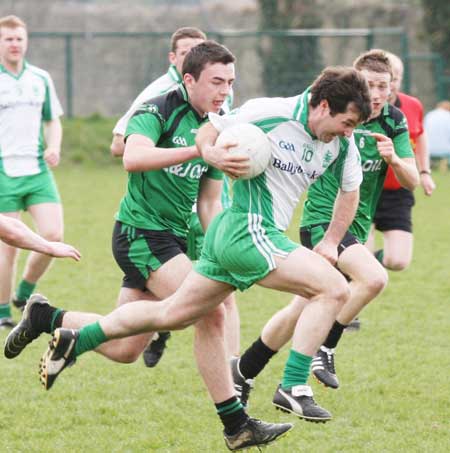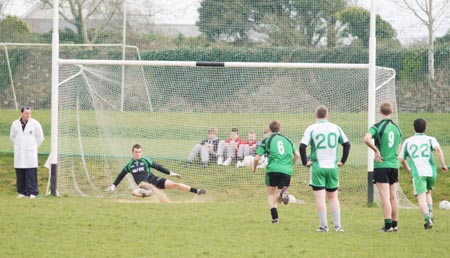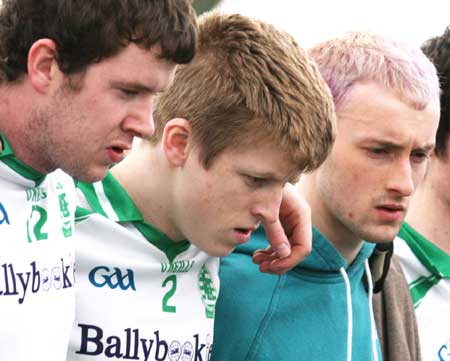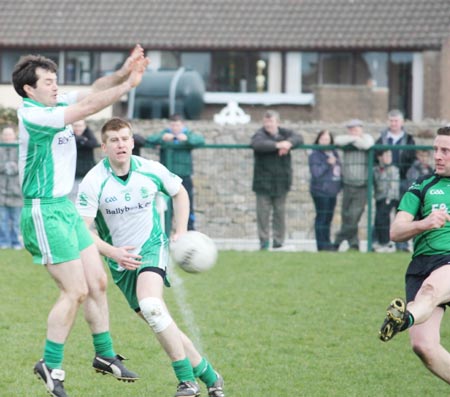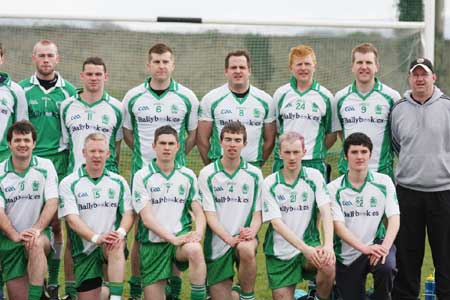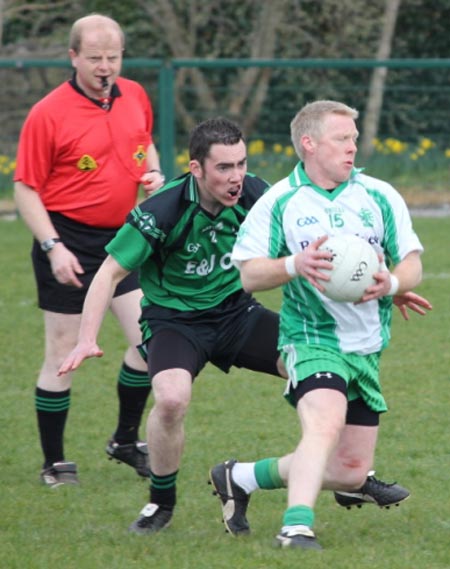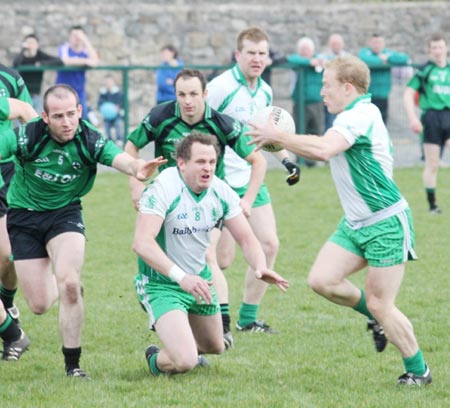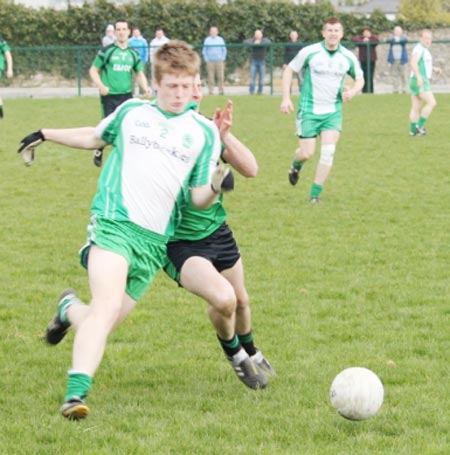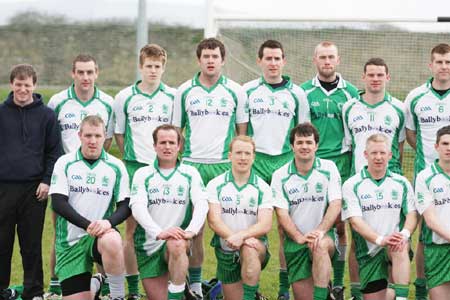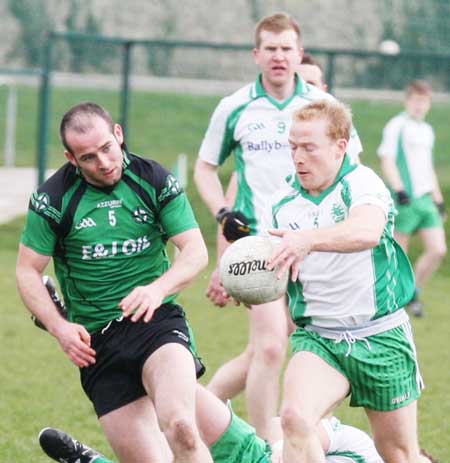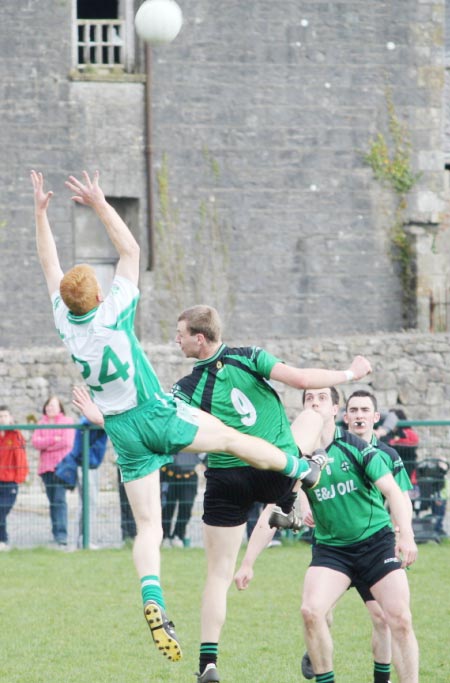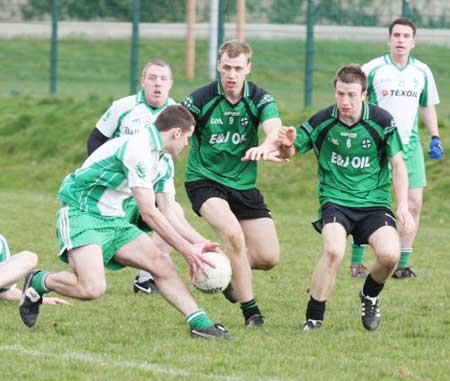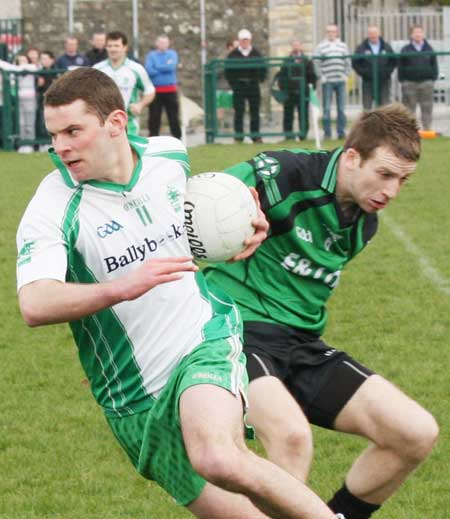 Last modified: Monday, 1 June 2020 at 1:12pm