Last gasp point gives Ballyshannon hard fought win
Intermediate Football Championship
22 May 2011
Aodh Ruadh 1-8
Fanad Gaels 0-10
John Hughes reports from Father Tierney park

A breath-taking final few minutes saw Aodh Ruadh emerge with a first leg intermediate championship win over Fanad Gaels after a rugged encounter at a windswept Father Tierney Park. Ballyshannon built up a decent lead in the first half with the benefit of a strong following wind. The second half saw Fanad claw back the lead to level the game twice, only for David Dolan to score the winner for the Ernesiders in injury time. Three players also saw the line in a match which was played in a tough, but positive spirit.
The game opened inauspiciously for Aodh Ruadh when Brian Roper found himself in on goal only to misplace his pass to a supporting Ballyshannon attacker. Peter Boyle got Aodh Ruadh off the mark though on two minutes. The 'keeper drove over a monster of a free from all of 60 metres out with the wind at his back. As the sides probed each other out it took a full ten minutes for the next score, that came off the boot of Frank Sweeney. Brian Roper atoned for his earlier miss throwing over a towering point to put Aodh Ruadh back in the lead.
Michael Gurn had a fine game for Aodh Ruadh in a sector where the Gaels, through Michael Sweeney and Shane McAteer, were especially strong. A great fetch from Gurn set up a sequence of play which ended with a point from Michael 'Sticky' Ward. Ward was on the score sheet again three minutes later, stroking over a free from 30 metres out to put Aodh Ruadh three points up.
With the wind a big factor, three points didn't look like a sufficient lead for the homesters to be carrying into the break. However, with five minutes of the half remaining Ciron Whoriskey did some great work to initiate a Aodh Ruadh attack. The ball found Turlough McIntyre in the Fanad Gaels penalty area, and he struck the ball into the net despite the attentions of the Oisín Blaney and two Fanad defenders. Ballyshannon played with a bit more freedom after that and a slick move saw Sticky Ward point from play to extend Aodh Ruadh's lead to seven points. Fanad got some reward for a dogged first half effort with the last two scores before the whistle, Shamie Friel getting both. The first was from placed ball, the second came courtesy of excellent play by Michael Sweeney.
The half time score was 1-5 to 0-3, but with the strong wind, the game was very much still in the mixer.
Aodh Ruadh's worst fears about the influence of the wind seemed to be confirmed as Fanad Gaels got off to a screamer of a start in the second half. Ciaran McElwaine showed great accuracy to point an effort and then Aidan McAteer rifled the ball over the bar from close range when there was a sniff of a goal. Then the hugely impressive Shamie Friel fisted a point from a dangerous ball hoisted into the Aodh Ruadh penalty area. In the space of two minutes the Gaels had clawed back a goal to put two points between the sides with almost a full half of football left to play.
The homesters managed to staunch the flow of Fanad points, however the shape of the game was radically changed on 37 minutes. Ruairí Drummond was on the attack near the dugouts and fed off the ball to Sticky Ward under pressure from Shane McAteer. Ward was fouled and Campbell awarded Aodh Ruadh a free but the linesman flagged for his attention. Drummond had lashed out at McAteer after he laid off the ball and McAteer returned in kind. Going on the linesman's information, Campbell was left with no option but to dismiss the pair.
After the sides were reduced to 14 men apiece, Sticky Ward pointed an outrageous free which bananaed in on the breeze over the bar. A supreme piece of skill. That put a goal between the sides, but Shamie Friel had decided now was the time to take the game by the scruff of the neck. He hit a fine distance free on 40 minutes and another a minute later. Three minutes after that he levelled the game with a 45. With the final quarter still to come, it looked grim for Ballyshannon. Their defence came under heavy pressure, with Philip O'Reilly and Ciron Whoriskey performing Trojan work to keep the blue and white at bay. On 49 minutes only an outstanding save from Peter Boyle prevented Fanad from raising a green flag. Aodh Ruadh rallied in the closing stages as Michael Gurn began to dominate the centre of the park. Sticky Ward was fouled on 63 minutes by William McAteer and the Fanad full back saw the line for a second yellow. Ward contrived to miss his free and with chances few and far between it looked like it could possibly prove costly.
The closing stages were trench warfare. With 60 minutes on the clock there was jubilation among the home support when Sticky Ward broke through the cover to fist over a point to put the Ernesiders back in front. Fanad countered directly from the kick out and won a free, which Shamie Friel drilled over with an ice cool nerve. Aodh Ruadh wanted the win more though and the owned the closing moments. They hit a wide when through for a glorious chance, but with 63 minutes on the clock David Dolan clipped over from close range to give the homesters the lead. The crowd's cheer for that point was followed shortly after by the cheer which greeted Sean Campbell's long whistle. A hugely enjoyable contest where Aodh Ruadh deserved their win, and the scene is now set for what is sure to be a mouth-watering battle in the second leg at Fanad.
Vital Statistics
Teams
Aodh Ruadh
Peter Boyle (0-1f); Niall McCready, Conor Patton, Philip O'Reilly; Ciron Whoriskey, Conor Gurn, Michael Dolan; Michael Gurn, Ronan McGurrin; Ruairí Drummond, Brian Roper (0-1), David Dolan (0-1); Turlough McIntyre (1-0), Michael 'Sticky' Ward (0-5, 2f), Anthony Boyle.
Substitutes: Kerry Ryan for Anthony Boyle: 54 minutes, Darren Drummond for Niall McCready: 56 minutes, Kieran Keown, Paul Kane, PJ McGee, Donagh McIntyre, James O'Donnell. Yellow Cards: Michael Ward: 6 minutes; Niall McCready: 19 minutes; Ruairí Drummond: 32 minutes; Michael Gurn: 36 minutes; Brian Roper: 52 minutes.
Red Cards: Ruairí Drummond: 43 minutes
Wides: 7: Sticky Ward: 5; Peter Boyle: 2.
Fanad Gaels
Oisín Blaney; Tony McBride, William McAteer, Frank Sweeney (0-1); Paddy Shiels, Patrick McConigley, Kevin McElwaine; Michael Sweeney, Shane McAteer; Jimmy Coyle, Ciaran McElwaine (0-1), Colm McElwaine; Aidan McAteer (0-1), Shamie Friel (0-7, 3f, 1 45), Davitt Walsh.
Substitutes: Mark McConigley for Frank Sweeney: 58 minutes, Ephraim McFadden, Cathal Martin, Shaun McGovern, Patrick McAteer, Mark McConigley, Seamus Friel.
Yellow Cards: William McAteer: 56 and 63 minutes.
Red Cards: Shane McAteer: 43 minutes; Cathal Martin: 63 minutes.
Wides: 5: Shamie Friel: 3; Jimmy Coyle: 1; Michael Sweeney: 1.
Referee: Sean Campbell (Saint Naul's)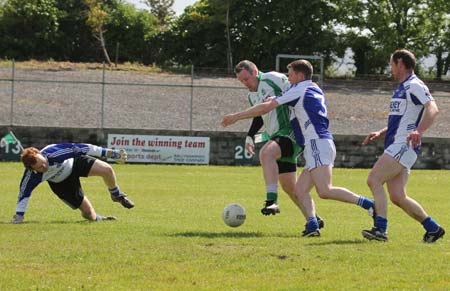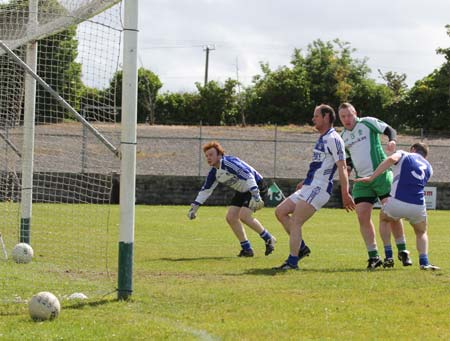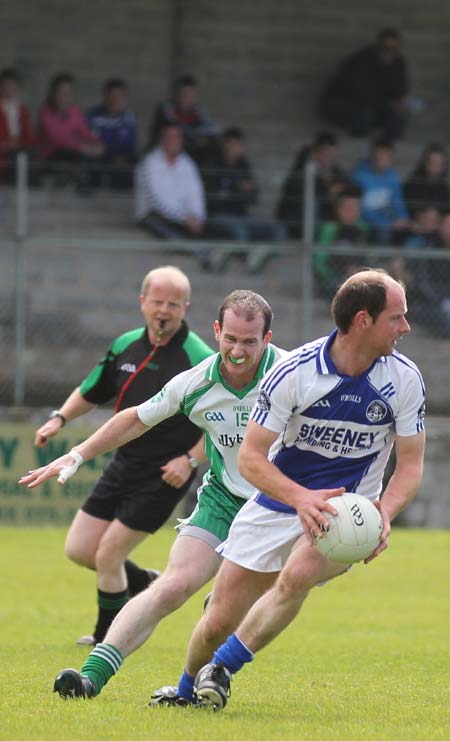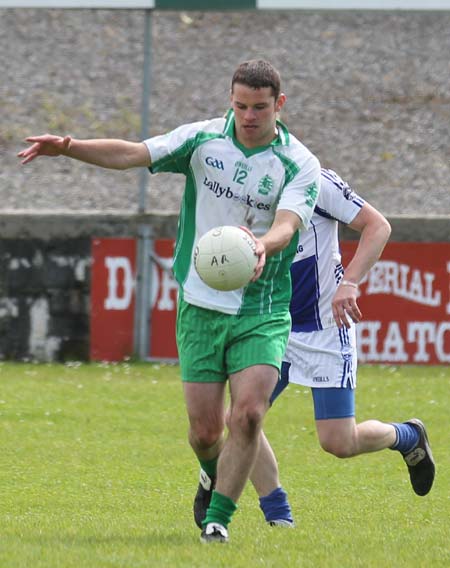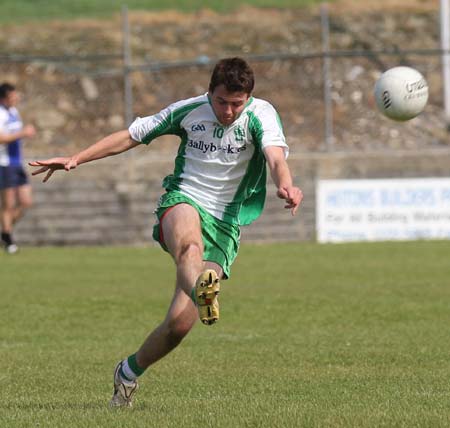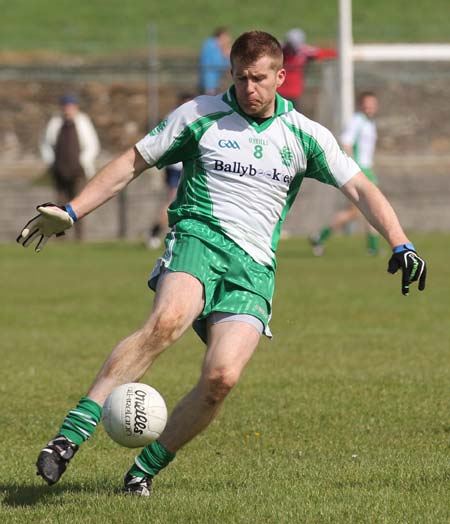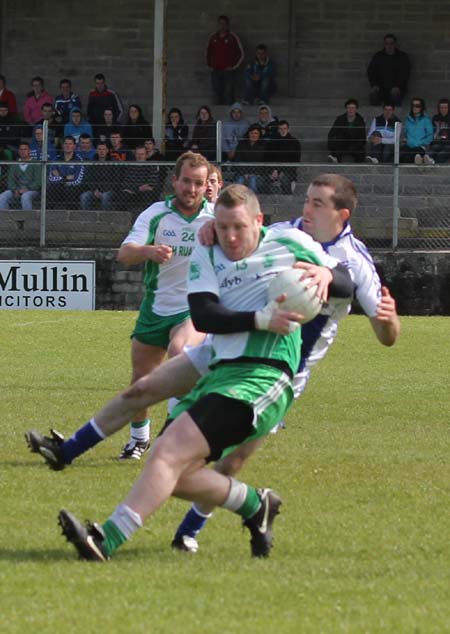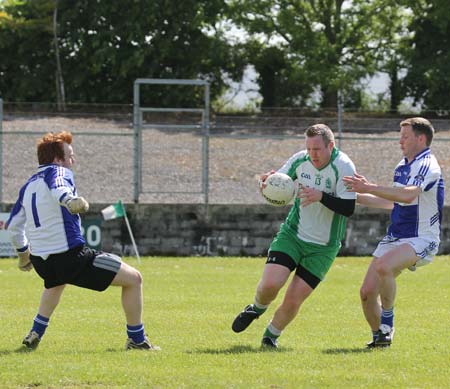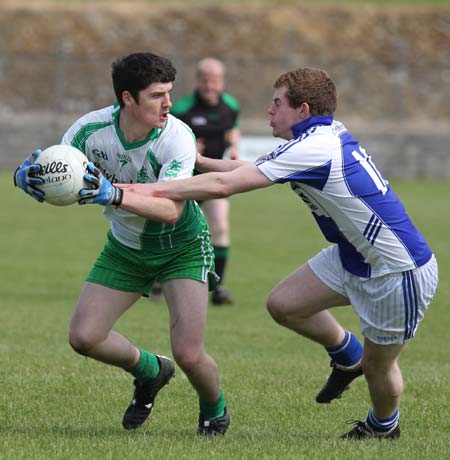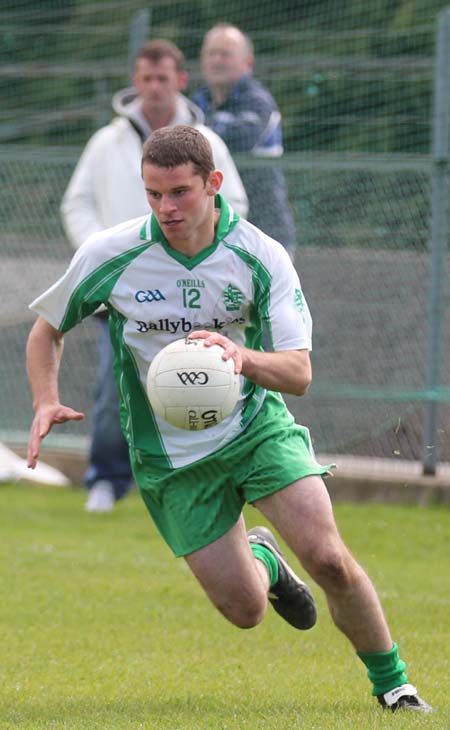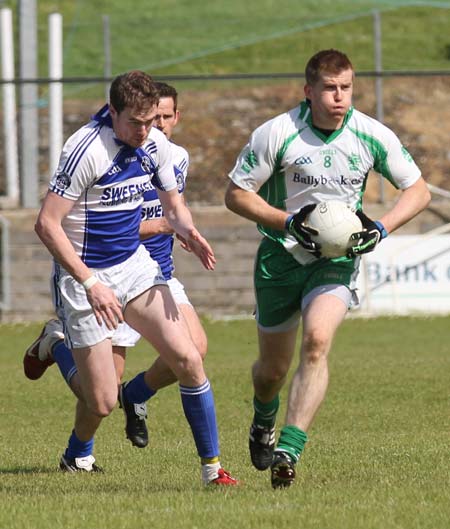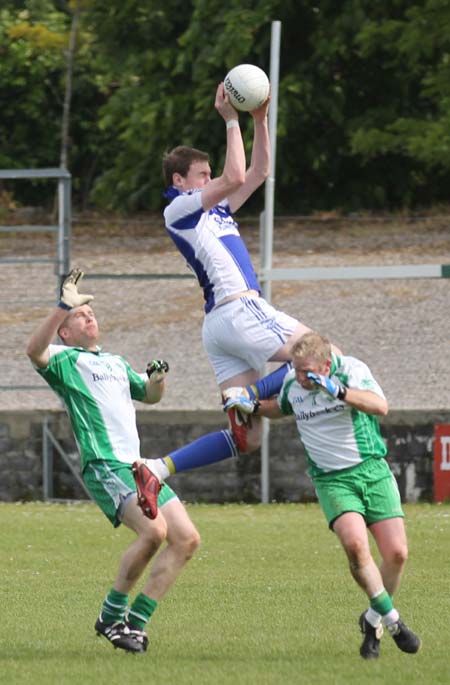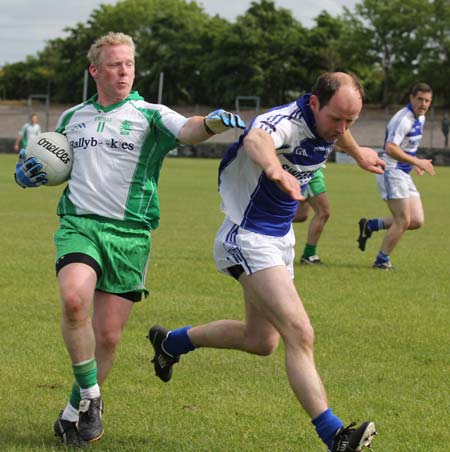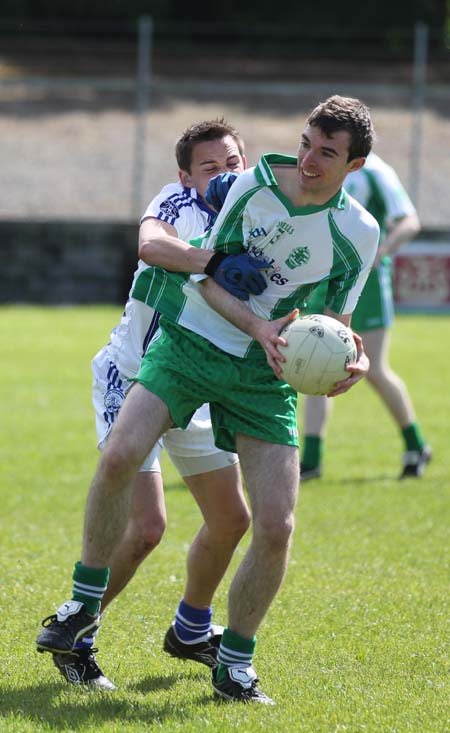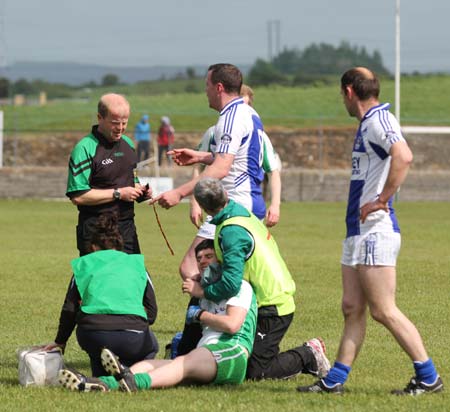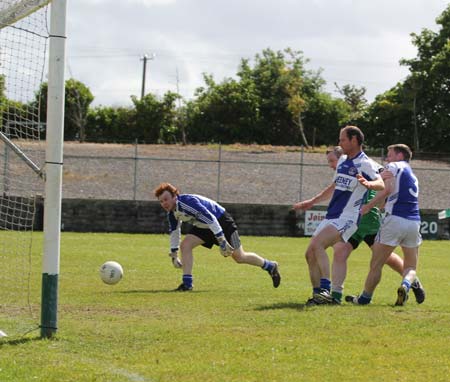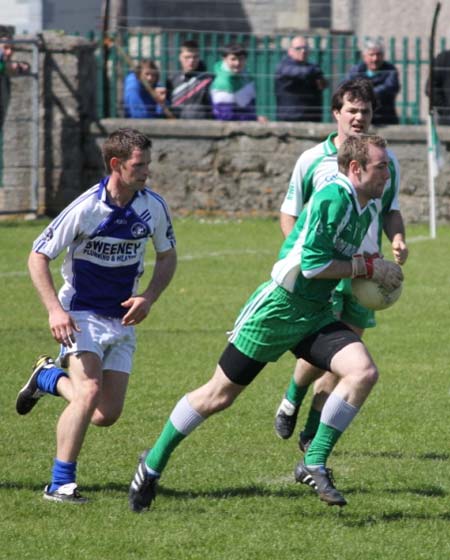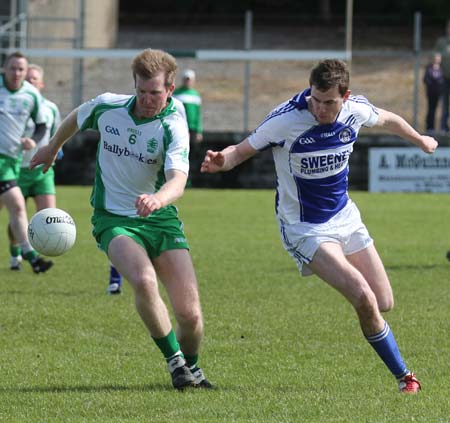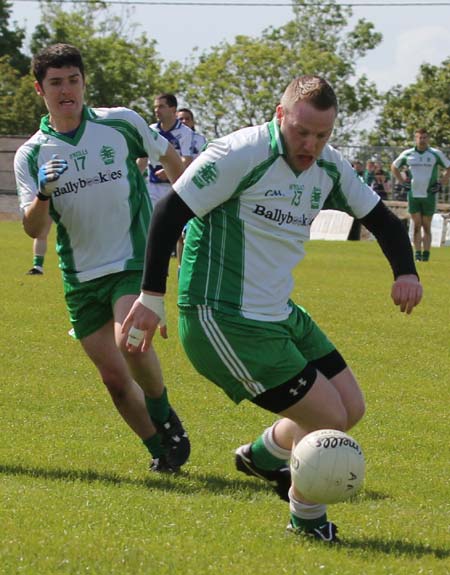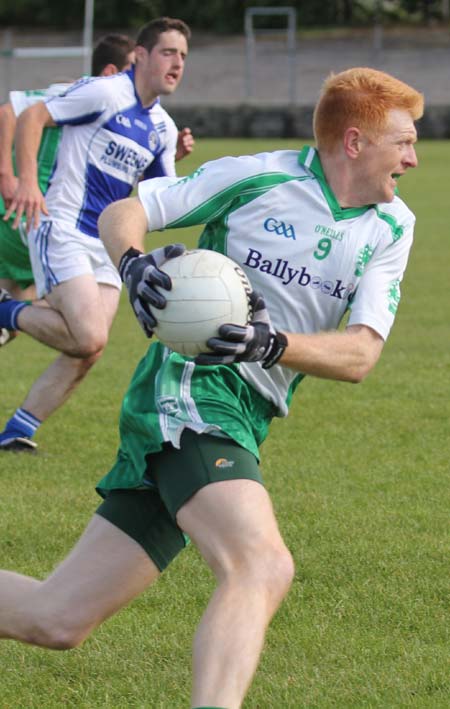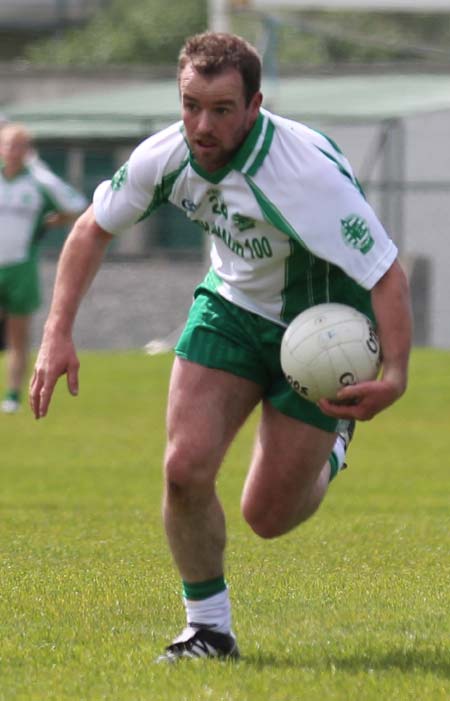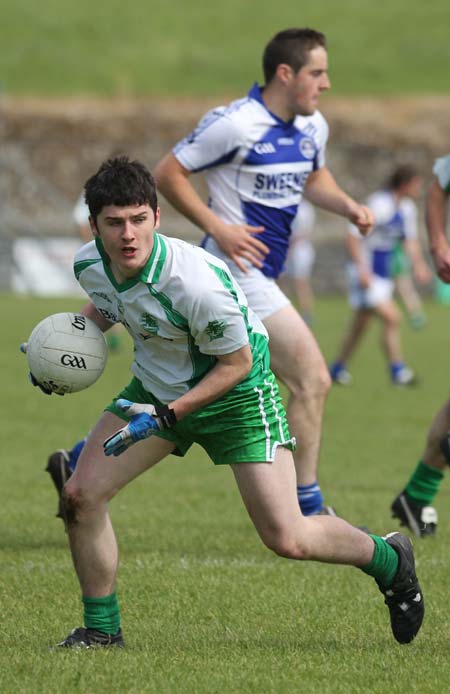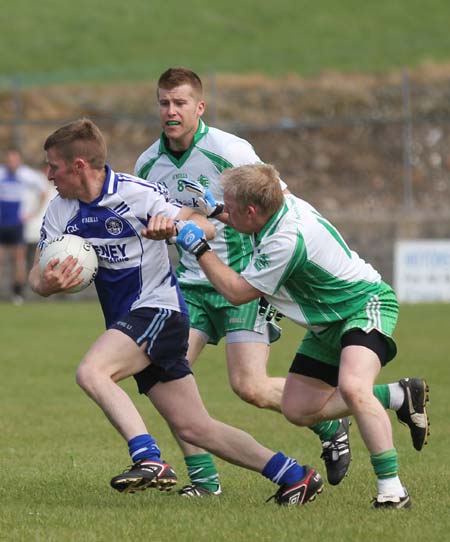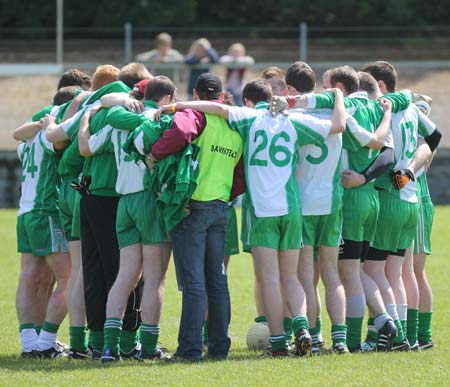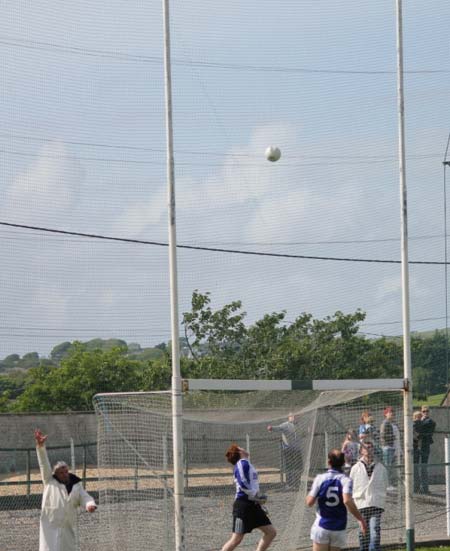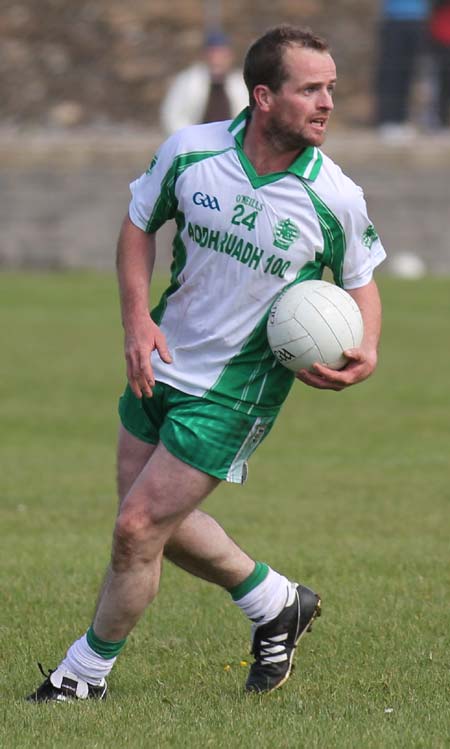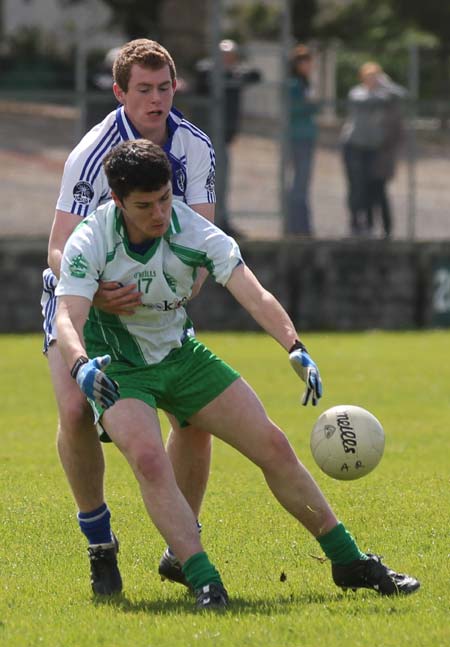 Last modified: Monday, 1 June 2020 at 1:12pm