Reserves excel against the wind
Intermediate Reserve Football Championship
22 May 2011
Aodh Ruadh 2-11
Fanad Gaels 1-7
John Hughes reports from Father Tierney park

Aodh Ruadh really knuckled down in the final quarter of this first leg intermediate reserve championship game to seal an impressive win. Ballyshannon played with the backing of a strong breeze in the first half, but trailing by 0-4 to 1-3 at half time, the writing seemed to be on the wall for the homesters.
There was no score at all in the first quarter despite pronounced Ballyshannon pressure. Indeed when Joe Watson finally got the sides off the mark on 16 minutes his shot went over off the post. Tony McBride volleyed a loose ball over to level the scores three minutes later. Joe Watson struck back with another point on 23 minutes, but again Fanad responded almost instantly, this time through Shaun Coyle. Coyle put Fanad into the lead with five minutes left in the half and on the stroke of half time Patrick McAteer blasted home a great goal to give the visitors a four point lead with the breeze to come in the second half. Referee Ronan Kennedy played over six minutes of additional time in the first half and Aodh Ruadh made most use of it, clawing back points through Garrett Blake and Diarmaid McInerney.
The first 12 minutes of the second half elapsed with no score, but Aodh Ruadh putting up an impressive defensive performance. The next score came when a Sean McDonagh point extended Fanad's lead to a goal. Garrett Blake pointed a minute later and then David Finnerty replicated Tony McBride's soccer volley to point for Aodh Ruadh to narrow the deficit to the minimum. Fanad pushed the gap out to a goal again with points from Shaun Coyle and Brendan Friel in the 41st and 43rd minutes.
Aodh Ruadh came back strongly though, David Finnerty marauded into the Fanad penalty area and the ball found its way to Pauric Loughlin who volleyed it to the back of the net. That green flag leveled the match at 1-6 apiece and also raised Ballyshannon's performance. Despite being well shadowed by a Fanad defender Christopher Goan treated the crowd to a collector's item of a fine left foot shot to put the homesters back in the lead for the first time since the 23rd minute.
Kieran Keown, who was highly effective throughout, then hit a point and a goal in the space of two minutes to put Aodh Ruadh five points up with ten minutes to go. In that final ten minutes Ballyshannon's superior fitness started to tell and things started to fall apart for Fanad, with routine passes being put astray.
Diarmaid McInerney, another man who had a fine game, extended the lead to two goals with a minute left of regulation time, hitting an outstanding free against into the teeth of the breeze. Jerry Diver answered with a free on the stroke of full time, but, with Ronan Kennedy allowing another seven minutes of added time, it was Ballyshannon who finished stronger. A great sequence of Aodh Ruadh possession ended with Barry Travers finishing with a fine point, the cherry on top of a classy performance from Travers. Diarmaid McInerney completed the scoring with a close range point.
The homesters showed no small amount of bottle and intelligence to claim this win. Lessons were learned from the first half and the strong finish, which they have demonstrated on a number of occasions this year, served them particularly well.
Vital Statistics
Teams
Aodh Ruadh
Paul Kane; David Finnerty (0-1), Barry Travers (0-1), Brian Dorrian; Rian Treanor, Ronan Drummond, Kieran Keown (1-1); Martin Gallagher, Pauric Loughlin (1-0); Chris Goan (0-1), Diarmaid McInerney (0-3, 1f), Niall Murray; Joe Watson (0-2), Garrett Blake (0-2), Steven Perry.
Substitutes: Dermot Slevin for Steven Perry: 46 minutes, Brian McGuinness for Joe Watson: 48 minute, Martin Gallagher, Aidan Murray, Alan Finan, Anthony Coughlan, Donald Hannigan, Raymond Granaghan, Gerard McIntyre, Matthew Thompson. Yellow Cards: Chris Goan: 22 minutes; David Finnerty: 40 minutes; Pauric Loughlin: 49 minutes.
Wides: 8: Diarmaid McInerney, Joe Watson, Chris Goan: 2 each; Niall Murray and Kieran Keown: 1 each.
Fanad Gaels
Seamus McAteer; Ciaran McIntyre, Ken Dempsey, Ronan McAteer; Joseph Blaney, Tony McBride (0-1), Jerome Doherty; Shaun McGovern, Patrick McAteer (1-0); Michael McGroarty, Eamon Sweeney, Shaun Coyle (0-3); Mark McConigley, Jerry Diver (0-1f), Brendan Friel (0-1).
Substitutes: Damien McDermott, Sean McDonagh (0-1), Aidan Sweeney, Ciaran Carr, Eamon Martin, Gary McGonigle, Gavin Fahy, Paul Martin, Shane Sweeney, Paul Coyle. Yellow Cards: Jerry Diver: 62 minutes.
Wides: 5: Shaun Coyle: 3; Jerry Diver: 2; Damien McDermott: 1.
Referee: Ronan Kennedy (Naomh Ultan)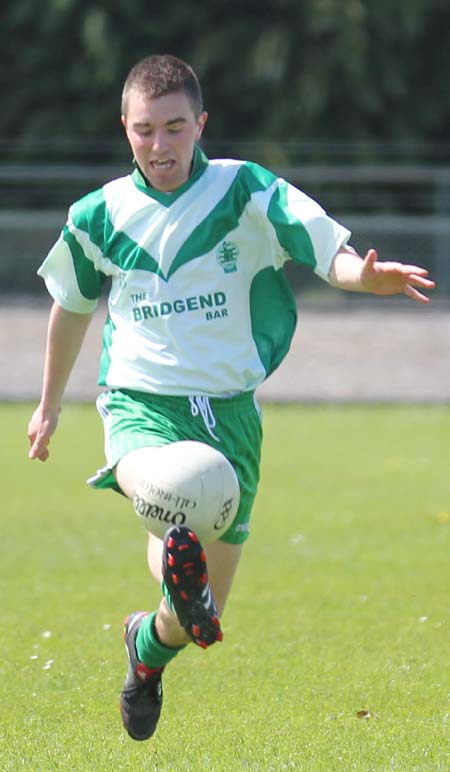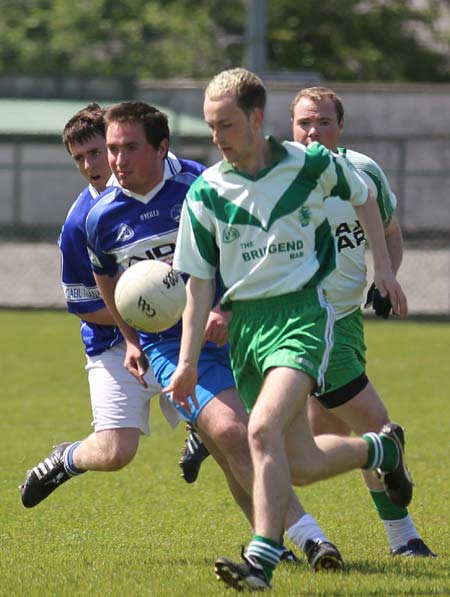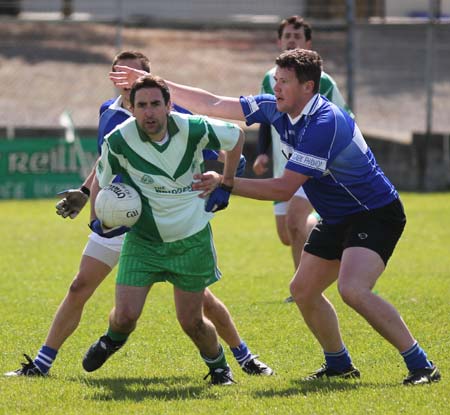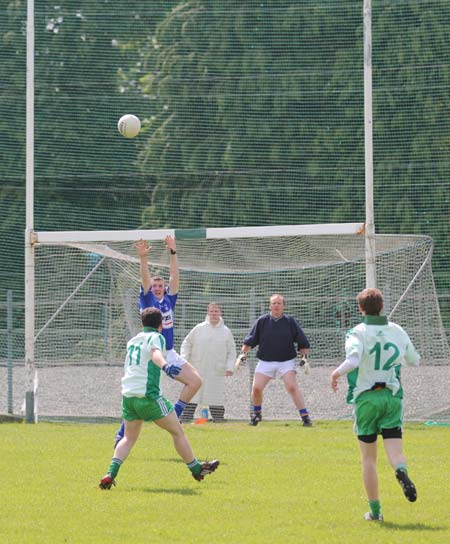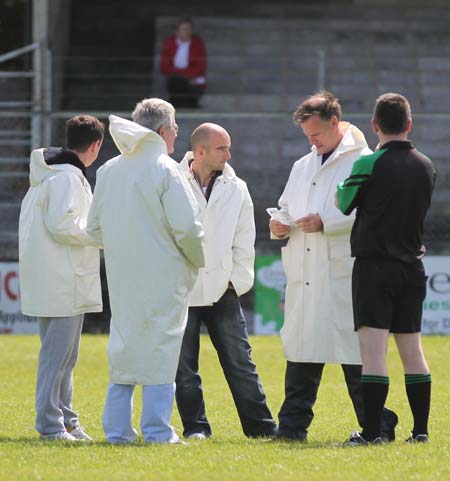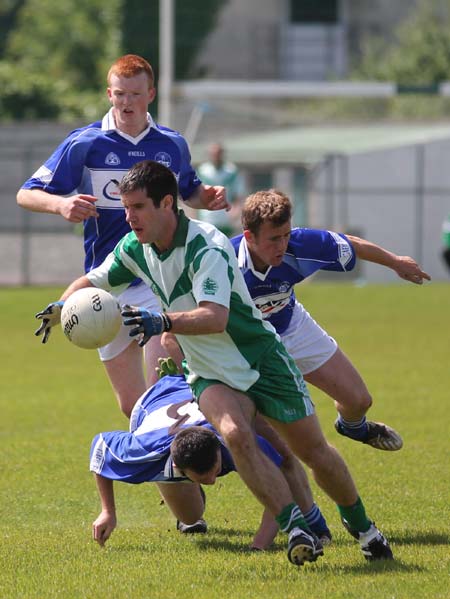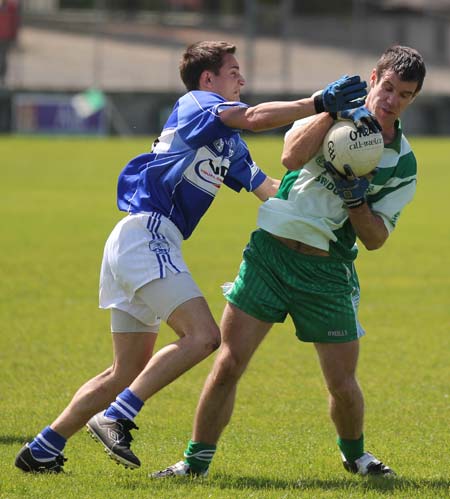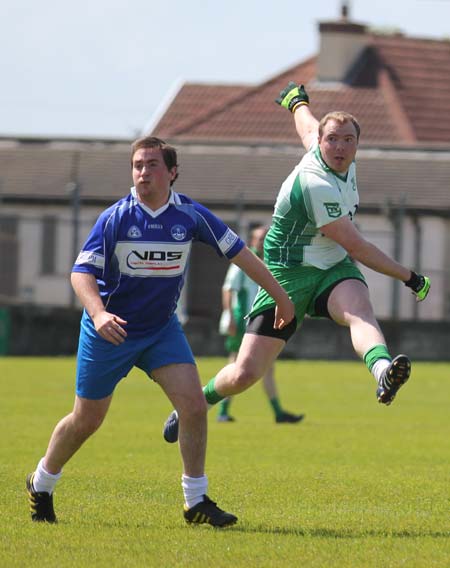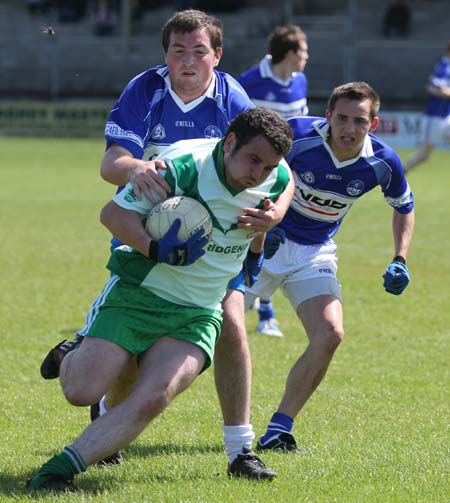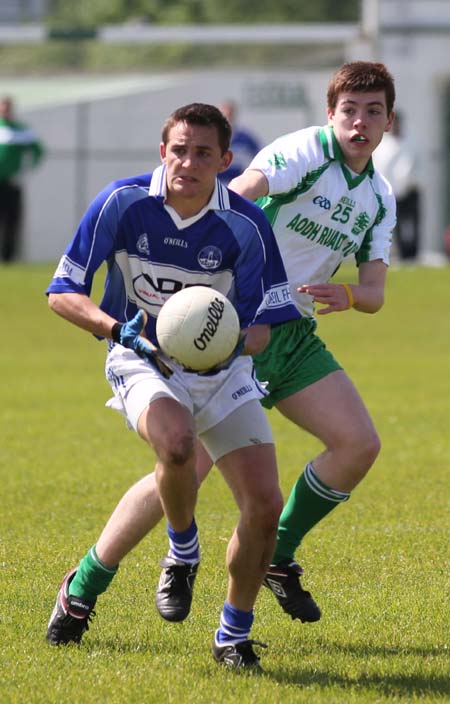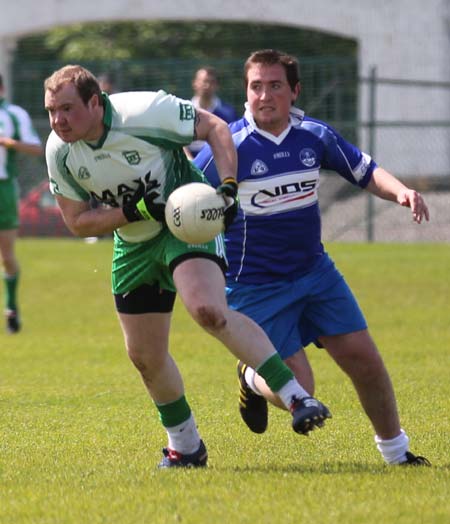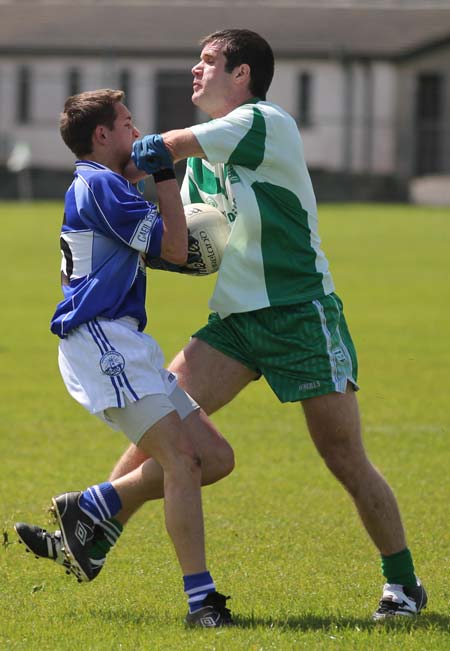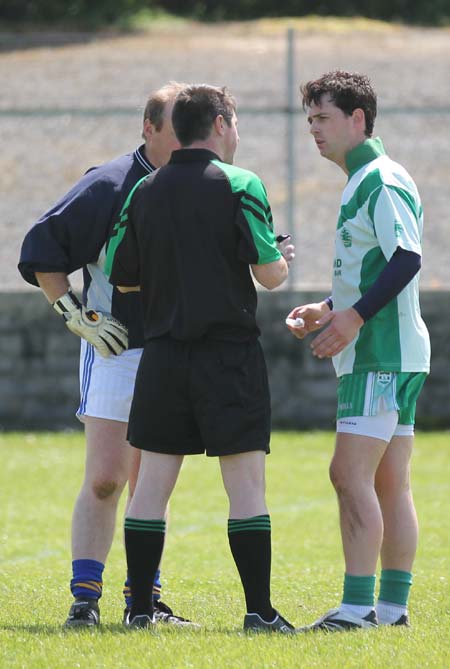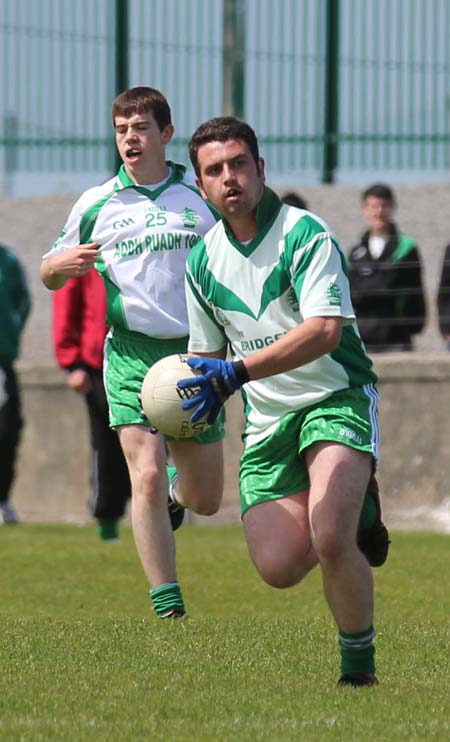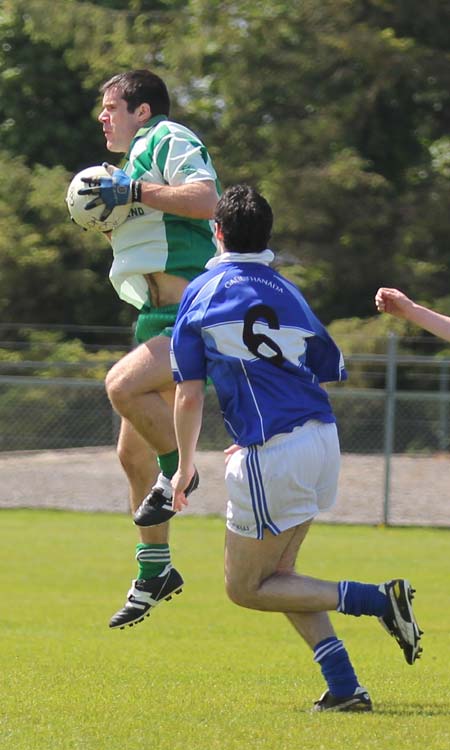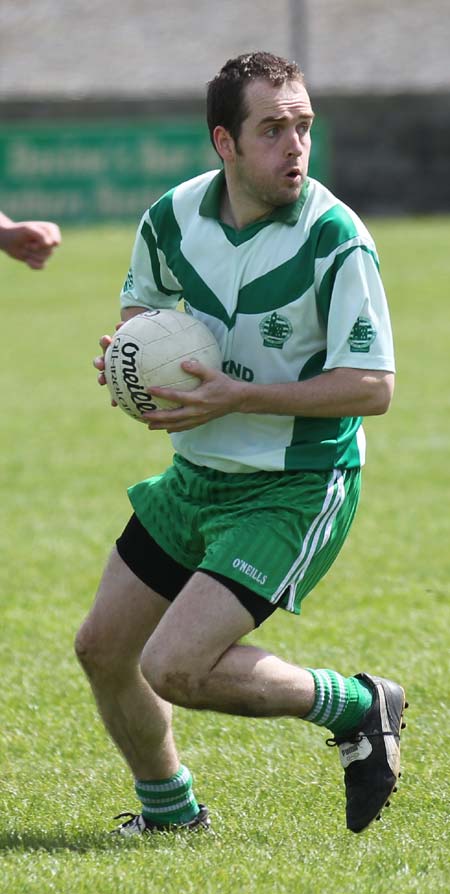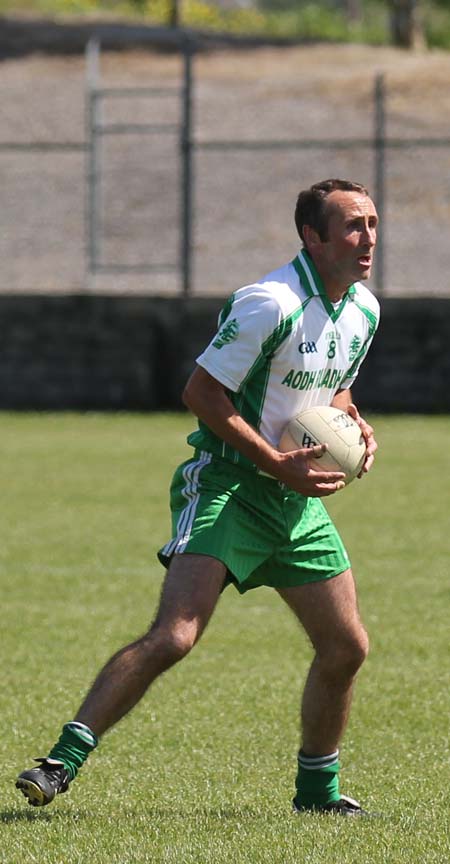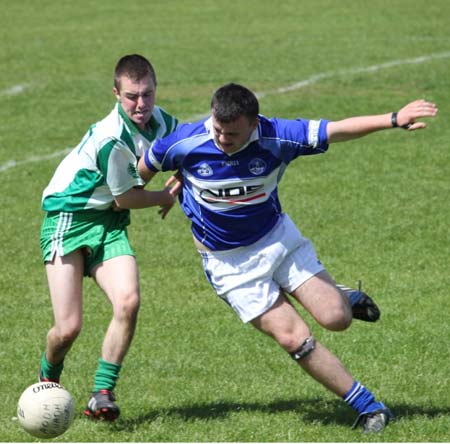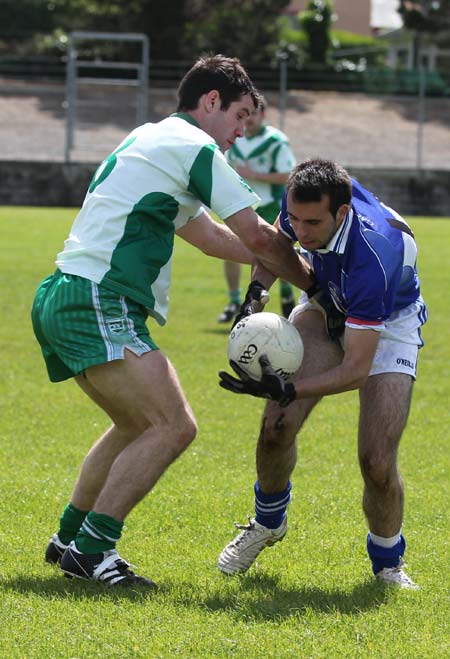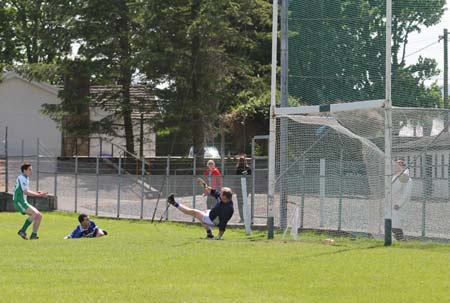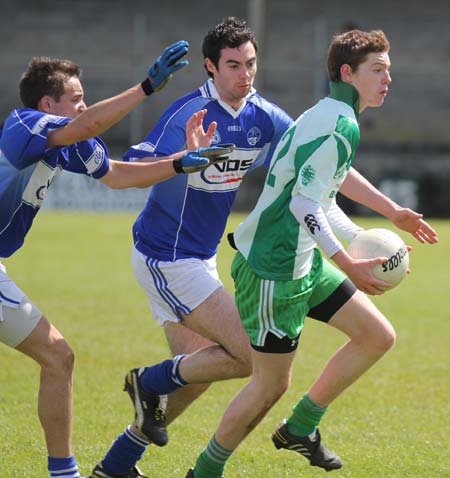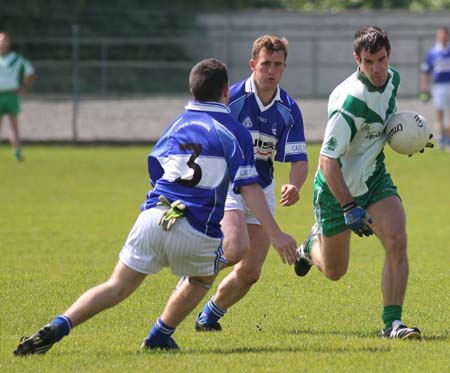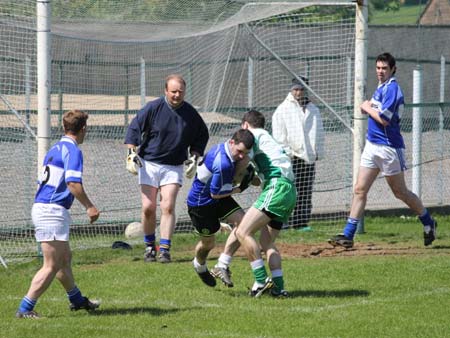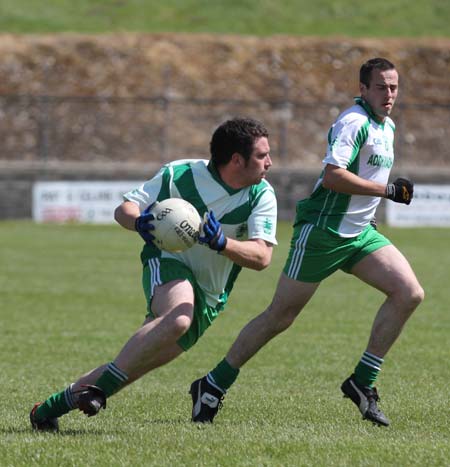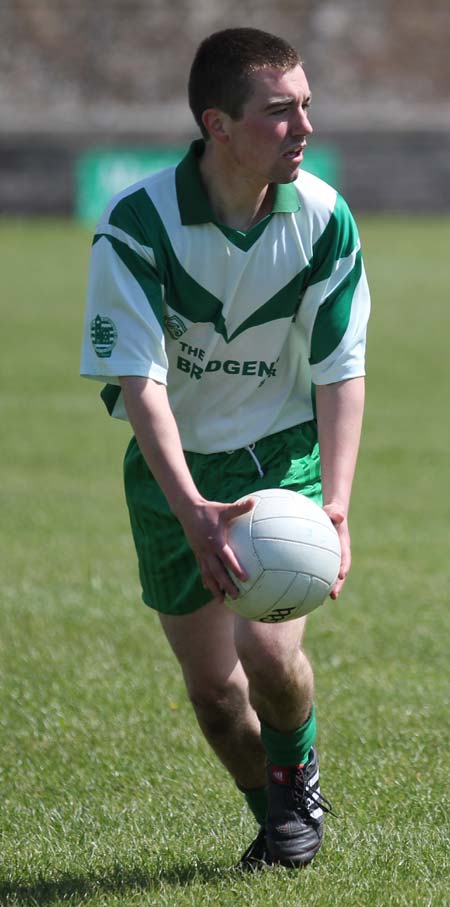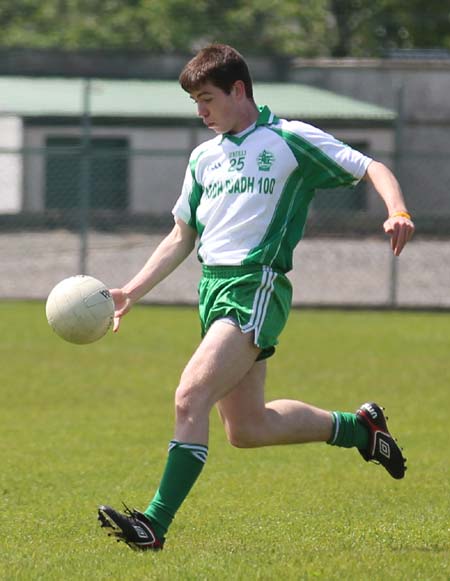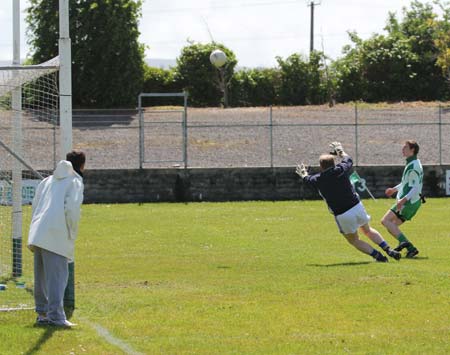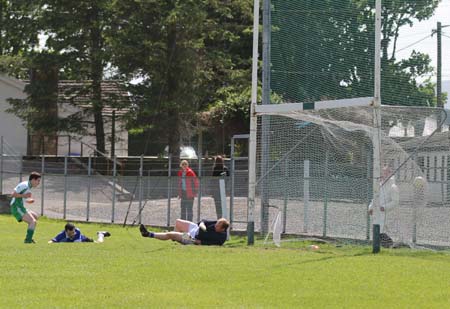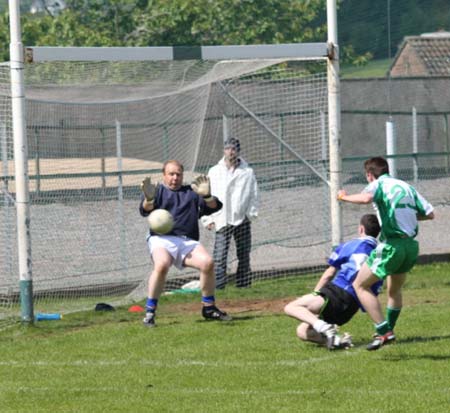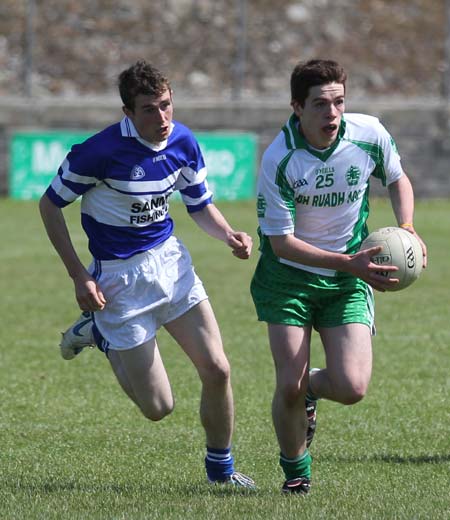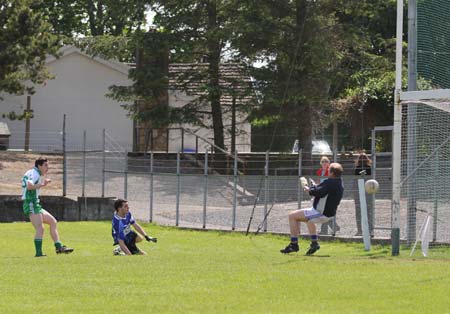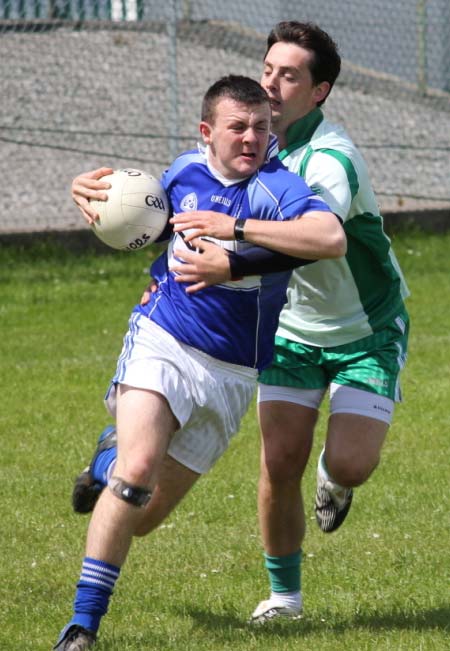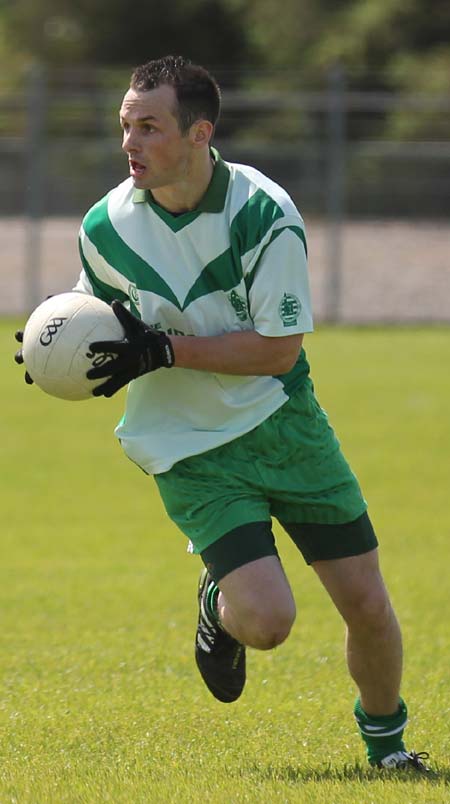 Last modified: Thursday, 29 November 2018 at 8:46pm