Fabulous final quarter sees reserves home
Intermediate Reserve Football Championship
10 September 2011
Aodh Ruadh 2-11
Saint Naul's 1-6

A second half goal from Saint Naul's was the spur for Aodh Ruadh to up the tempo and ultimately run out convincing winners in this first round second leg reserve championship match.
The sides were evenly matched in the first half. The Ernesiders were well beaten in Mountcharles and containment seemed to be the policy in the opening stages. Still, it was the visitors who were first on the score sheet, a sixth minute free from the dangerous Glen McDyre opening their account.
Ryan Granaghan is one of the impressive young players making the step up to senior football this year for Aodh Ruadh and he got on the end of a well-worked move to level the game up two minutes later.
Naul's responded with a run of frees, two from McDyre, the second a massive kick from long range, and one from James Flynn. Johnny Carr was probably the pick of the Mountcharles attack, in terms of creativity. He got on the score sheet with 17 minutes gone with a peach of a point and the visitors' first score from play.
Four points down and memories of last week still fresh there were fears that Aodh Ruadh may get over run, but the homesters shot the last four points of the half to send the sides in level-pegging at half time.
Diarmaid McInerney began the revival on 23 minutes, his point coming at the end of a lot of desperately hard work from the Aodh Ruadh attack.
McInerney added a free before Gary Carty, who was one of Ballyshannon's stars on the day, hit a fine point on the run. A couple of minutes later Carty was the creator, feeding Ryan Granaghan who finished cooly.
The second half almost got off to a dream start for Aodh Ruadh. Ryan Granaghan picked out a superb pass for Martin Gallagher who romped in on goal from the right. He pulled the trigger, but his shot zipped just past Gary Blaine's left upright.
Another who had a fine outing was Christoper Goan. He had hoovered up an immense amount of breaking ball for the Ernesiders throughout and got on the score sheet on the 35th minute when his shot crept over the bar to put Aodh Ruadh ahead for the first time in the game. That rattled Saint Naul's somewhat and they hit a couple of bad wides before Ballyshannon turned the screw with another point. It was a brilliant individual effort from McInerney, he caught a very difficult ball and lashed it over on the turn to put two in it.
With play starting to run against then Saint Naul's struck back with goal a smart effort from Emmett Blaine which he slipped in neatly to Paul Kane's left. A minute later and Johnny Carr showed his quality again to collect a difficult ball and fire over to leave the scores at 0-7 to 1-6.
It was a stunning passage of play and could well have been a mortal blow for many other sides. Aodh Ruadh were battling for championship survival though, and their response was to up the tempo in the final quarter.
The first sign came on 46 minutes when Steven Perry rammed home a goal from a quick free, but Andrew Mullin chose to rule out the goal and award a throw ball instead.
Undeterred Aodh Ruadh reduced the deficit to the minimum with another point from Christopher Goan and a fine 30 metre free from McInerney leveled things once again in the 48th minute.
The closing stages were all Aodh Ruadh. They finally put some serious daylight between the sides with eight minutes to go. Once again Diarmaid McInerney was creator and executor of his opportunity. As Mountcharles defenders dallied in their own penalty area McInerney hunted in. He stabbed the ball out of the defender's grasp and drew on it as hit the deck. His snap-shot didn't give Gary Blaine a chance.
Another free from McInerney was followed by a second goal. This time Steven Perry finally got his major, blasting home a scorcher of a shot from outside the area. Ryan Granaghan got the last score of the game with two minutes of normal time remaining, a lovely score to complete a hat-trick of points from play.
Aodh Ruadh were understrength for this game, but the final score of 2-11 to 1-6 didn't flatter the homesters. They will look to the third game with confidence of progressing to the next round.
Vital Statistics
Team
Aodh Ruadh
Paul Kane; Rian Treanor, Barry Travers, Brian Dorrian; Gary Carty (0-1), Michael Ward, David Finnerty; Martin Gallagher, Matthew Thompson; Chris Goan (0-2), Dermot Slevin, Ronan Drummond; Diarmaid McInerney (1-5, 3f), Steven Perry (1-0), Ryan Granaghan (0-3).
Substitutes used: Joe Watson for Ryan Granaghan: 16 minutes; Ryan Granaghan for Joe Watson: 20 minutes; Alan Finan for Martin Gallagher: 56 minutes.
Substitutes unused: Stephen McGrath, Aidan Murray, Raymond Granaghan, Donald Hannigan.
Yellow Cards: Matthew Thompson: 22 minutes; David Finnerty: 59 minutes; Dermot Slevin: 64 minutes.
Wides: 11.
Saint Naul's
Gary Blaine; Glenn Campbell, Brian McMonagle, Ronan Lowther; John Kenny, Shane McDevitt, John McBrearty; Brian McCabe, Michael Quinn; Pauric Reilly, Des McGroarty, Emmett Blaine (1-0); James Flynn (0-1), Johnny Carr (0-2), Glen McDyre (0-3f).
Substitutes: Christopher Burke, Brian McDaid, Bernard Kenny, Paddy Gallagher, Kevin Gallagher, Patrick Burke, Brendan McGready.
Yellow Cards: John McBrearty: 19 minutes.
Wides: 4.
Referee: Andrew Mullin (Killybegs)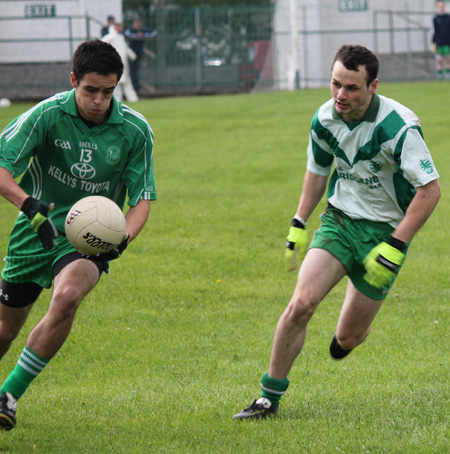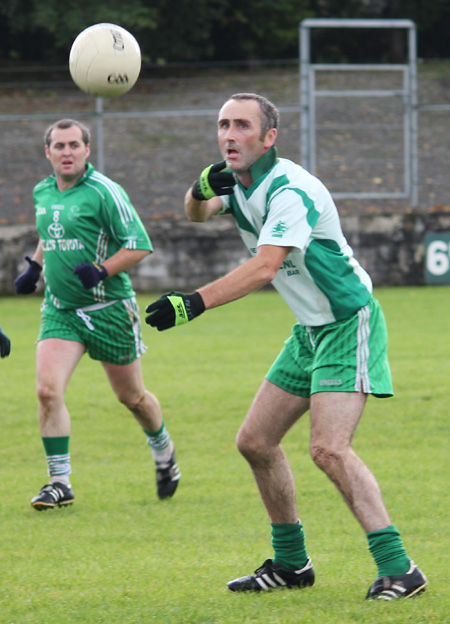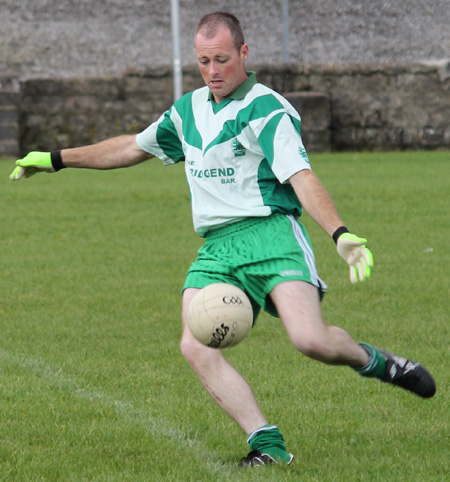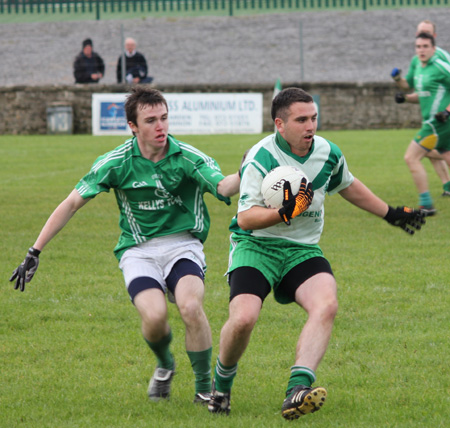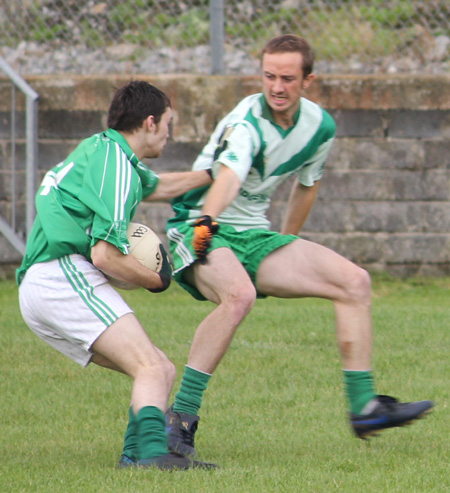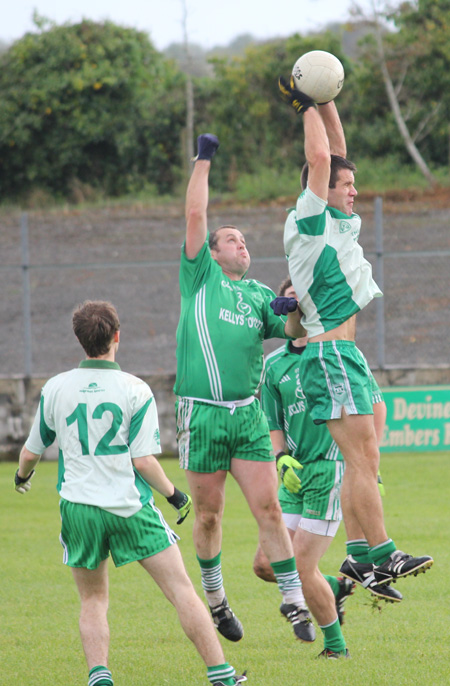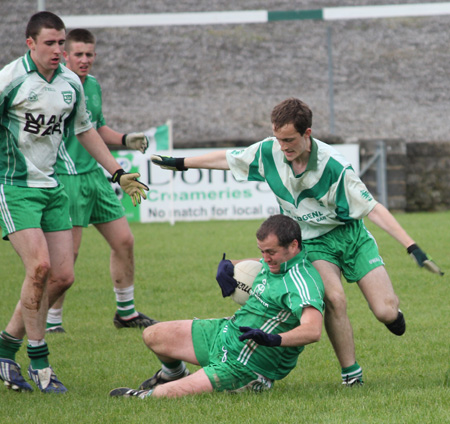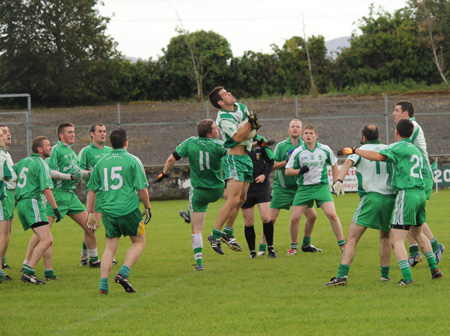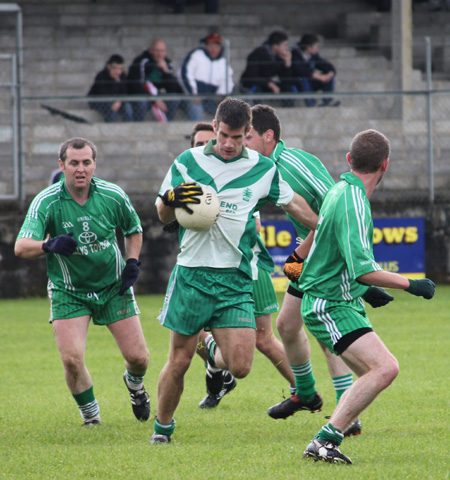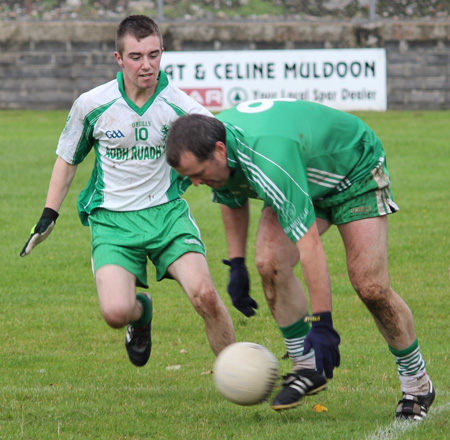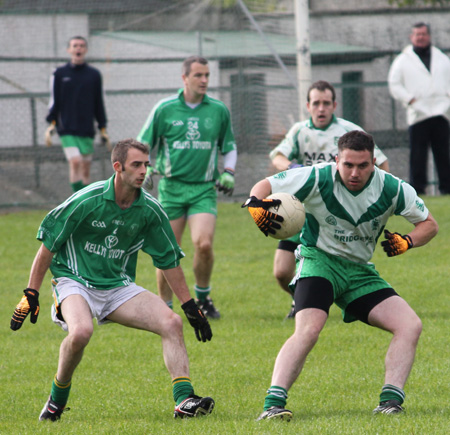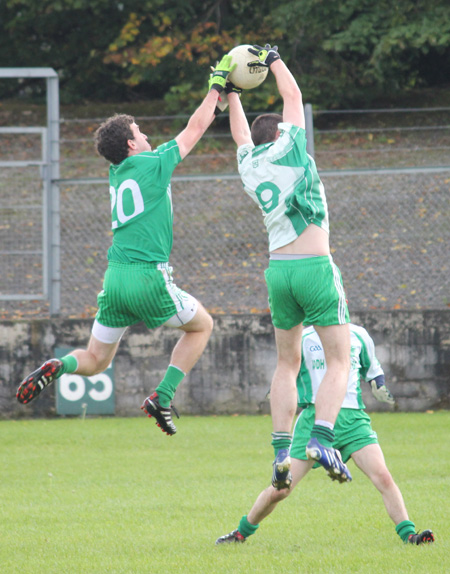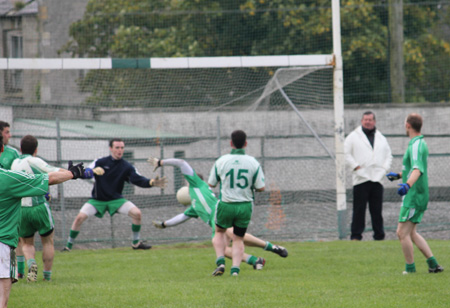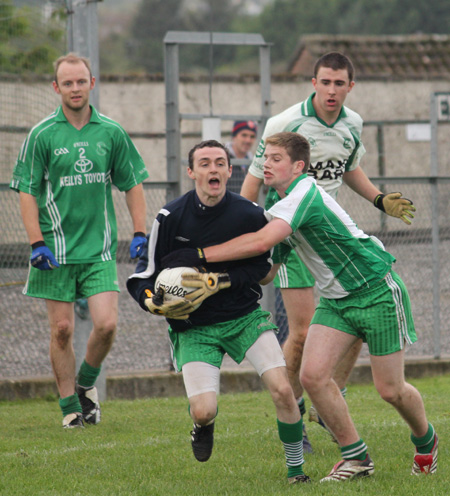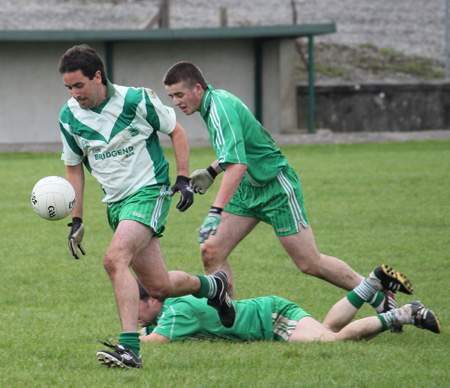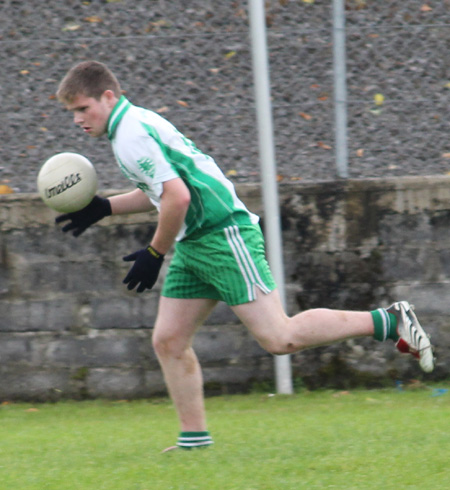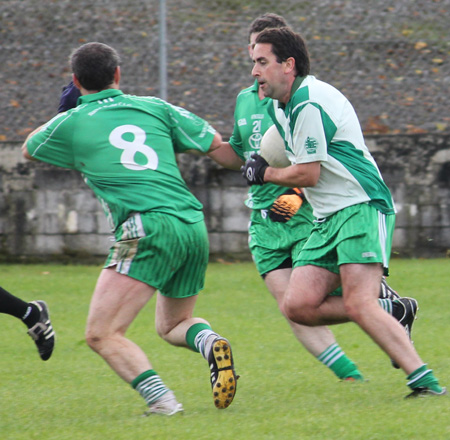 Last modified: Thursday, 29 November 2018 at 8:47pm