Aodh Ruadh finally best Saint Naul's
Division 3 Football League
22 October 2011
Saint Naul's 1-5
Aodh Ruadh 3-13

Newly crowned intermediate champions Saint Naul's were well beaten by southern rivals Aodh Ruadh in Mountcharles on Saturday evening.
Sharp-shooting Saint Naul's forward Stephen Griffin - man-of-the- match in last week's final win over Naomh Columba - was the big loss for the home side, who were heavily defeated by the Ballyshannon men.
Donagh McIntyre and young Ronan McGurrin scored the first-half goals as Aodh Ruadh fired their way into a 2-3 to 1-3 half-time lead. Mark Ward netted the only goal of the game for St Naul's in the opening period and ensured the contest was still in the melting pot at the break.
It was all Aodh Ruadh after that, however. McIntyre fired home his second and Aodh Ruadh's third goal, while Michael 'Sticky' Ward ended up with four points for the winners.
Scorers
St Naul's: Mark Ward (1-2), Andrew Gallagher (0-2), Michael Quinn (0-1).
Aodh Ruadh: Donagh McIntyre (2-1), Ronan McGurrin (1-1), Michael Ward (0-4), Johnny Gallagher (0-2), Kerry Ryan (0-2)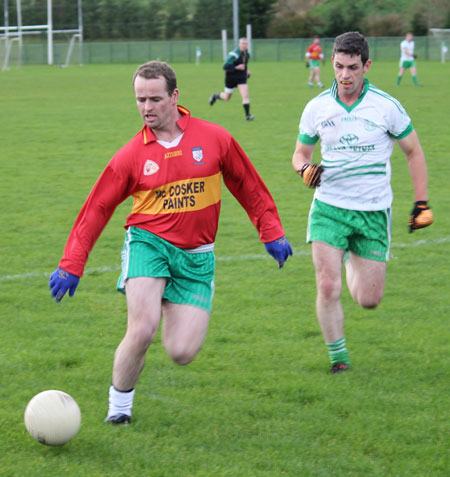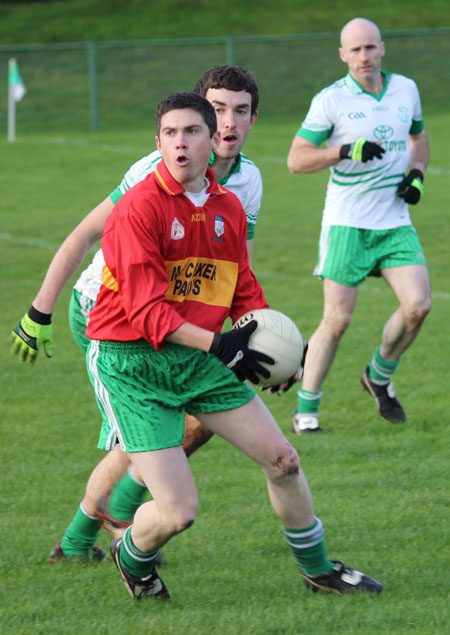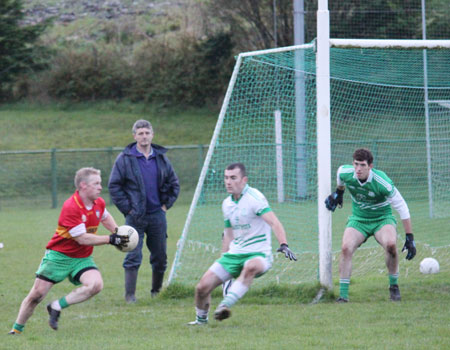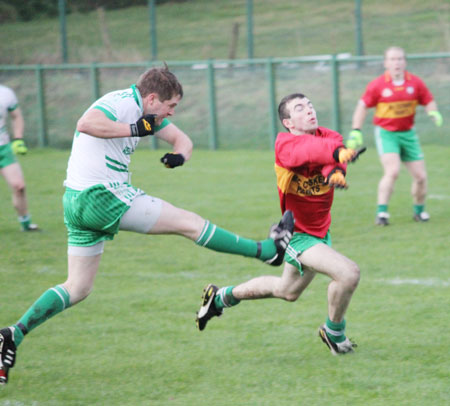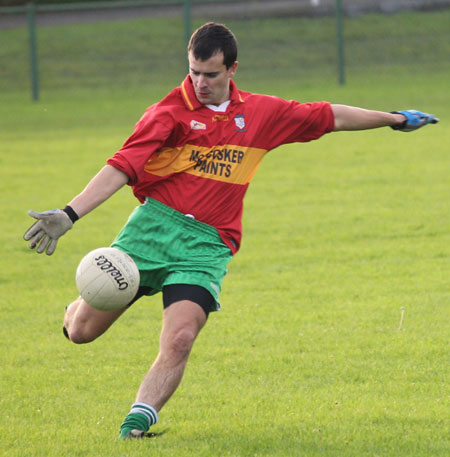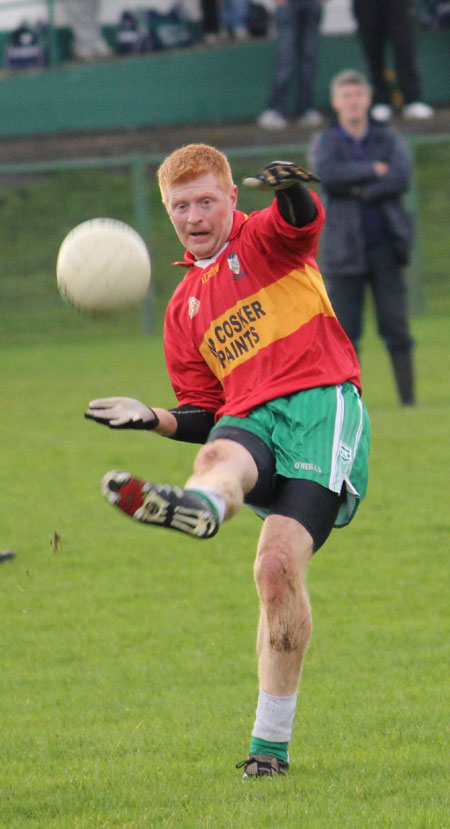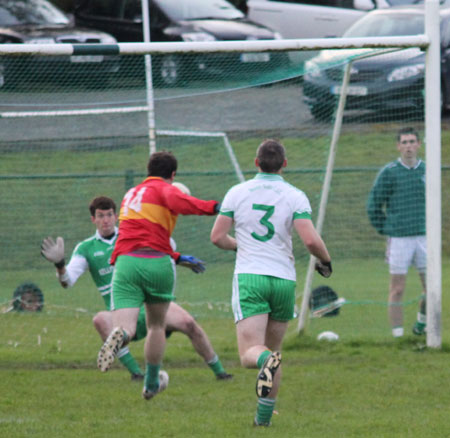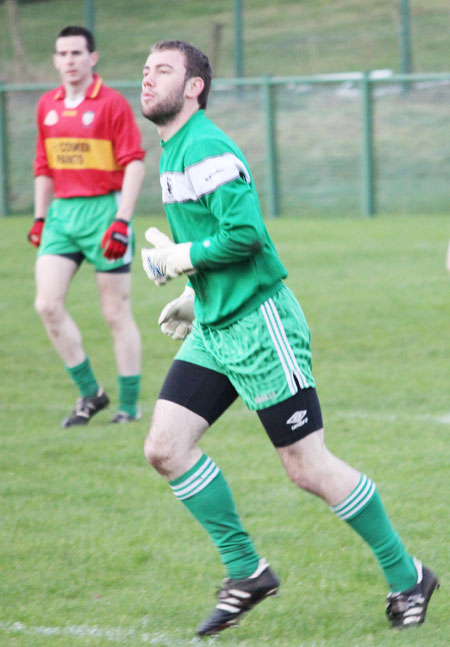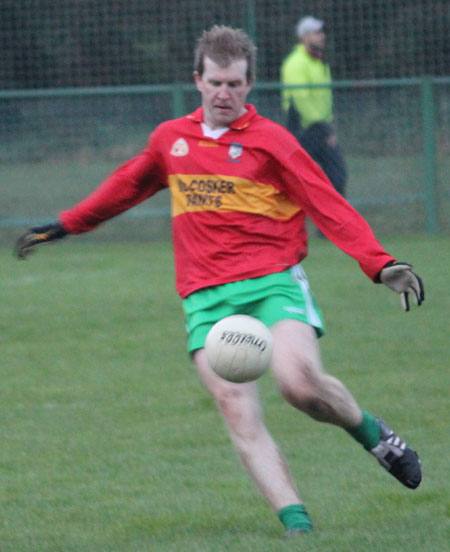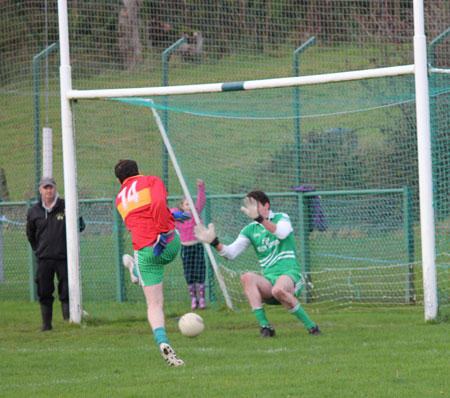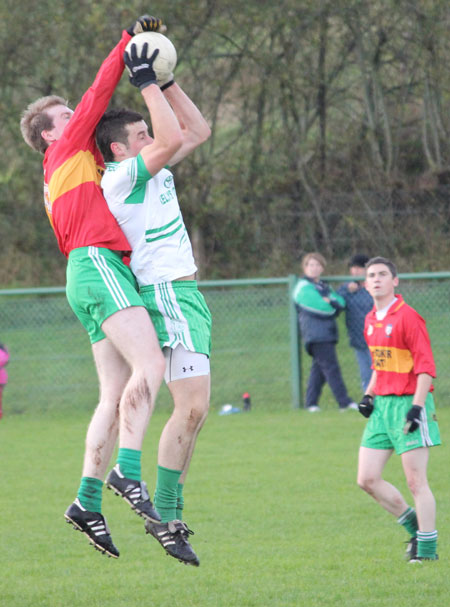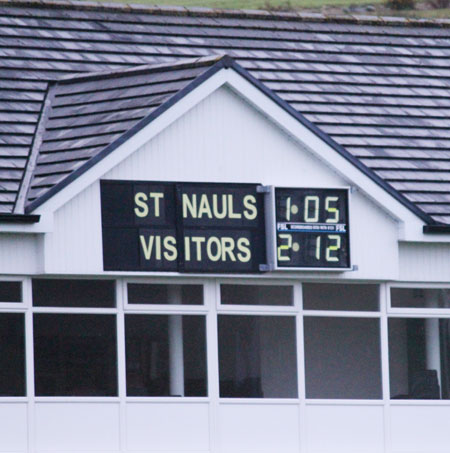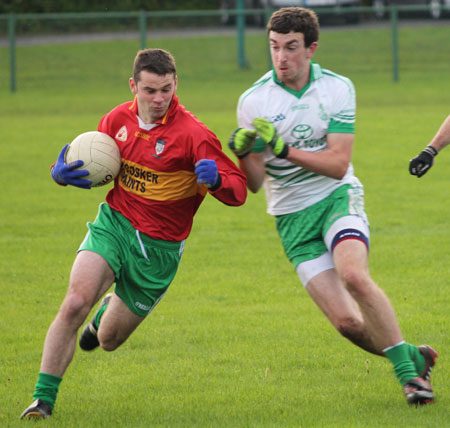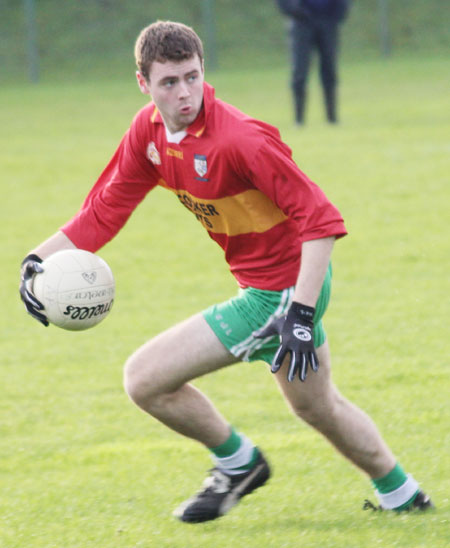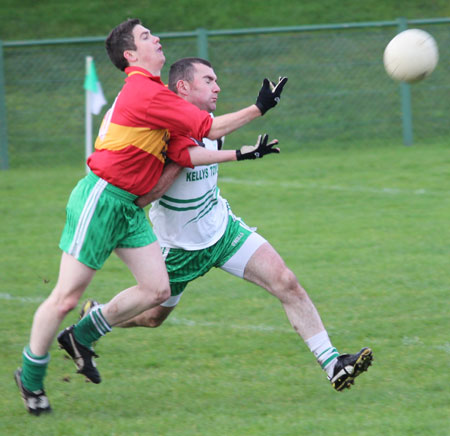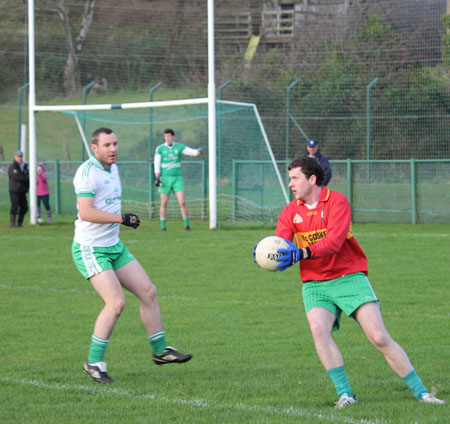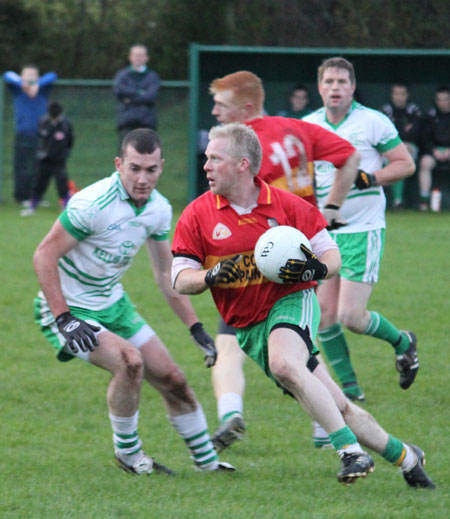 Last modified: Thursday, 29 November 2018 at 8:47pm