Reserves clinch county crown
Intermediate Reserve Football Championship
6 November 2011
Aodh Ruadh 2-10
Carndonagh 1-11
John Hughes reports from Convoy
When Aodh Ruadh captain Pauric Loughlin finished a raking Ballyshannon move up the pitch with a goal it looked like the intermediate reserve championship title was Erneside bound. That green flag with 12 minutes left put Aodh Ruadh eight points up and seemingly coasting, but Carndonagh came back hard and it took a colossal Ballyshannon rearguard action to see out the game and claim the title.
It couldn't have been a better day for football, a dry, springy sod and little wind. The only slight issue was a strong low sun which occasionally obstructed players' visibility. With rare championship silverware on offer it was a big day for both clubs and that told in the nervy opening exchanges. Carndonagh dropped a 45 short and Aodh Ruadh hit a wide before Ballyshannon's Barry Travers fed a good ball into Ryan Granaghan to fire over on the run and open the scoring.
Carn answered promptly with a good point from Pádraig Doherty. Doherty was a real menace all day and Aodh Ruadh struggled to deal with him.
There was a break in play for an injury. Aodh Ruadh were more alive when play resumed and Barry Travers slotted over a point as the Inishowen men were caught off guard. It got better again for Ballyshannon on 15 minutes when Steven Perry romped through the Carn defence and blasted a thunderbolt of a shot past Shane Gibbons. Perry's powerful shot ricocheted off the rear stanchion and back into play, indeed the stand-side crowd only realised it was a goal when the umpire raised the green flag.
Seeking an immediate response Carndonagh rained a dangerous ball in on top of the Ballyshannon square. Barry Grant's palmed effort went just over the bar.
Carndonagh had much the better of the frees in the first half winning 18 to Aodh Ruadh's 13. Pádraig Doherty was able to profit from that with an excellent 30 metre effort from out on the left. Five minutes later a neat Carndonagh move up the pitch was clipped over without fuss off Grant's left boot to take the scores to 1-2 to 0-4.
With four minutes left in the half Aodh Ruadh looked to be in for another goal, but a remarkable save off a Carndonagh defenders leg put the ball out for a 45. Garrett Blake stepped up and hit fine effort between the posts. Aodh Ruadh had the better of the moments heading into the break. First a brilliant reaction save from Paul Kane denied Carndonagh a goal, Ronan Drummond collected the cleared ball and started a move up the wing which ended with Garrett Blake calmly swinging over his second point of the game. The Ernesiders won the kick out, fed the ball into Diarmuid McInerney and he slung the ball over the bar off the right boot to take the score to 1-5 to 0-4.
The closing exchanges of the half were remarkable only for Carndonagh hitting their one of only two wides in the whole game.
Half time score Aodh Ruadh 1-5 Carndonagh 0-4.
Aodh Ruadh continued their good form into the second half Garrett Blake collect the ball on the 40 and beautifully switched the point of attack to Ronan Drummond in acres of space and Drummond made no mistake with his effort on the posts.
Barry Grant responded with a free for Carndonagh, but a couple of minutes later Diarmuid McInerney matched Pádraig Doherty's magnificent placed effort in the first half with a great soaring 30 metre free to restore Aodh Ruadh's five point cushion.
Good work from the kick-out saw Carndonagh winning possession and Fergal Matthews getting on the ball. He hoisted over a fine effort from range to close the gap, only for a McInerney free on 40 minutes to restore it. The Inishowen men were starting to show some jitters and Ciaran O'Callaghan hit Carn's second, and last, wide of the game. A couple of minutes later Fergal Matthews blasted a shot over the bar when there was a possible goal chance on. John Gibbons could sense panic starting to creep in and he introduced Stephen Doherty and Kevin Kelly to steady the ship.
Notwithstanding that, Aodh Ruadh's dominance continued unabated. Gary Carty roved forward from half back in support of an attack and finding himself in possession cut through the cover and hit a rare, but precious point to make it a five point game again.
As Carn piled on the pressure Paul Kane was forced to make a great save. David Finnerty lifted the siege and Aodh Ruadh worked the ball up the pitch where Aodh Ruadh's captain, Pauric Loughlin got on the end of it and coolly picked his spot in the bottom right corner of the net. Eight points up, it looked like a simple case of seeing out the long whistle for Ballyshannon.
A minute later Dermot Doherty lost a number of Aodh Ruadh markers well before smoothly slotting over. Five minutes later, as Carndonagh mounted what seemed like an increasingly hopeless assault on the Aodh Ruadh net a green and red jersey got the ball in the area and was quickly surrounded and put to the deck. Mickey Mulhern was in no doubt it was a penalty. Dermot Doherty stepped up and once again showed his nerve to deliver a polished finish past Paul Kane. Five minutes left, a four point game and Aodh Ruadh were rattled. Carn sensed an upset in the making and tore into Ballyshannon. Fergal Matthews hit a points and with two minutes left Pádraig Doherty hit a close range free to make it a two point game.
Then came the moment both sides will talk about for years to come. A minute into injury time Carndonagh bombed a high ball in on top of Paul Kane. Kane opted to fist the ball out into the congested penalty area. A Carn man, it looked like Paddy McLaughlin, got the ball and shot instantaneously from point blank range. Incredibly his rasper went over the bar rather than under it. Although the scores were now 2-9 to 1-11, Carndonagh seemed to sense their chance had gone, while Aodh Ruadh regalvanised their effort and kept the ball in the Inishowen half for the last three minutes of the game. Substitute Dermot Slevin stepped up to strike over a 64th minute free and that proved to be the last action of the game.
There was great rejoicing from the large Ballyshannon support as Mick McGrath presented Pauric Loughlin with the cup on behalf of the Donegal County Board.
A game Aodh Ruadh were in control of for long stretches ended up with a grandstand finish and while Ballyshannon deserved their win, Carndonagh will still rightfully nurse a few what-might-have-beens.
Ballyshannon built this win from defence and from two to seven it was their capacity to break quickly which created both goals and a number of other scores. Best for Carndonagh were Pádraig Doherty, who Aodh Ruadh never really got a handle on, Fergal Matthews, the Inishowen outfit's most consistently threatening forward and Dermot Doherty who came into the game in the closing stages when Carn really need him.
A word too for Mickey Mulhern whose even-handed reffing ensured a good, flowing, sportsmanlike contest.
Vital Statistics
Team
Aodh Ruadh
Paul Kane; Rian Treanor, Michael Ward, David Finnerty; Gary Carty (0-1), Ronan Drummond (0-1), Brian Dorrian; Martin Gallagher, Matthew Thompson; Pauric Loughlin (1-0), Barry Travers (0-1), Ryan Granaghan (0-1); Steven Perry (1-0), Garrett Blake (0-2, 1 45), Diarmáid McInerney (0-3, 2f).
Substitutes used: Joseph Watson for Steven Perry: 51 minutes; Dermot Slevin (0-1f) 55 minutes.
Substitutes unused: Raymond Granaghan, Alan Finan, Anthony Coughlan, Aidan Murray, Christopher Goan, Stephen McGrath, Niall Murray.
Yellow Cards: David Finnerty: 31 minutes.
Wides: 7.
Frees awarded: 23.
Management: Stephen Ward.
Physio: Moya Ferguson.
Carndonagh
Shane Gibbons; Aidan O'Callaghan, Conor McDonagh, John Hirrell; Ciaran O'Callaghan, Pádraig Doherty (0-3, 2f), Paddy McLaughlin (0-1); Ryan Kelly, Kevin Doherty; Fergal Matthews (0-3, 1f), Dermot Doherty (1-1, 1pen), Shane Doherty; Barry Grant (0-3, 1f), JJ Doherty, Caoimhín Canny.
Substitutes used: Sean McLaughlin: Half-time; Stephen Doherty for Caoimhín Canny: 42 minutes; Kevin Kelly for Shane Doherty: 42 minutes; Conor Fagan for Barry Grant: 50 minutes.
Substitutes unused: Paul Laverty, John Taitt, Shane Kelly.
Wides: 2.
Frees awarded: 22.
Management: John Gibbons, James Carr, Martin McLaughlin.
Physio: Dermot Simpson.
Referee: Mickey Mulhern (Saint Eunan's)
Match footage filmed by Cathal Maguire
IRFC Final - Aodh Ruadh v Carndonadh - first half

IRFC Final - Aodh Ruadh v Carndonadh - second half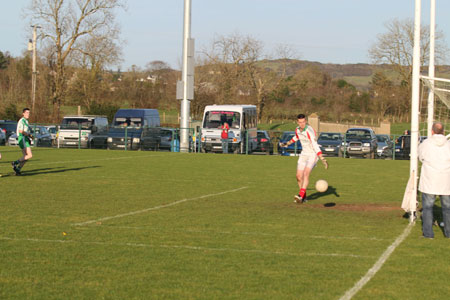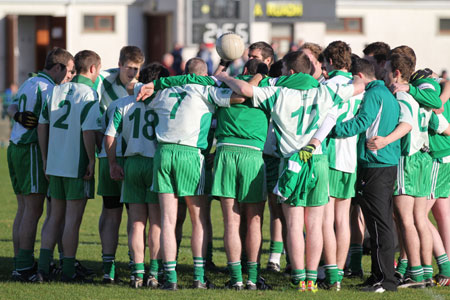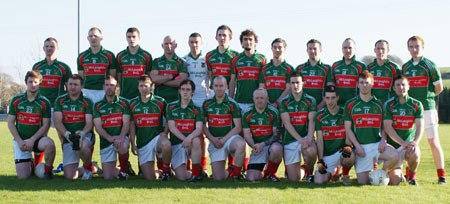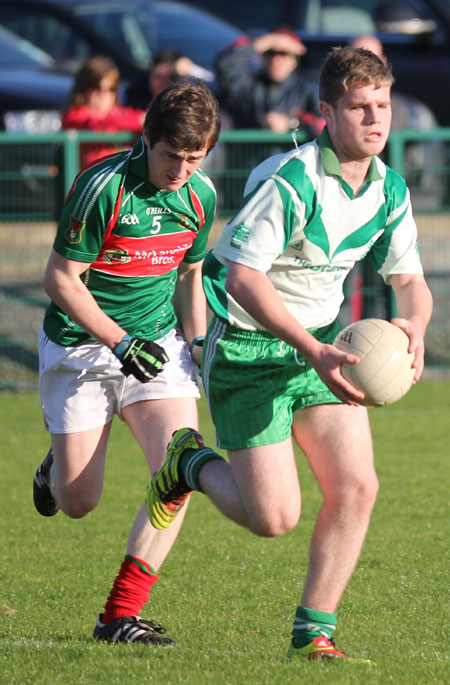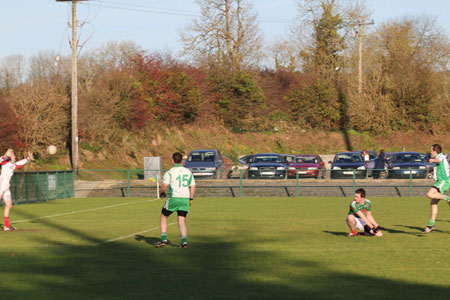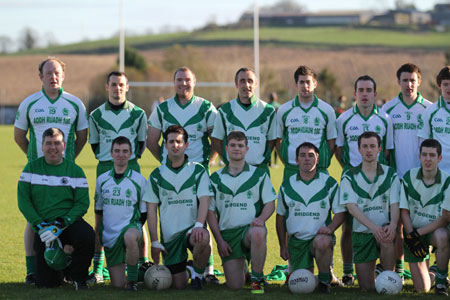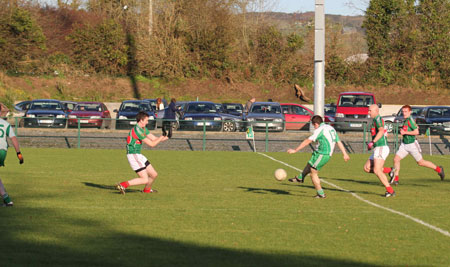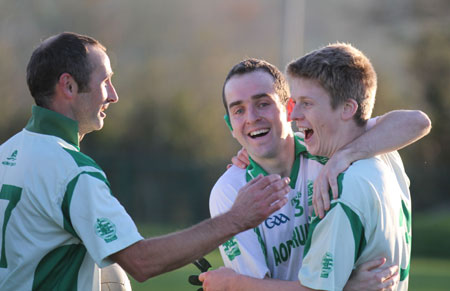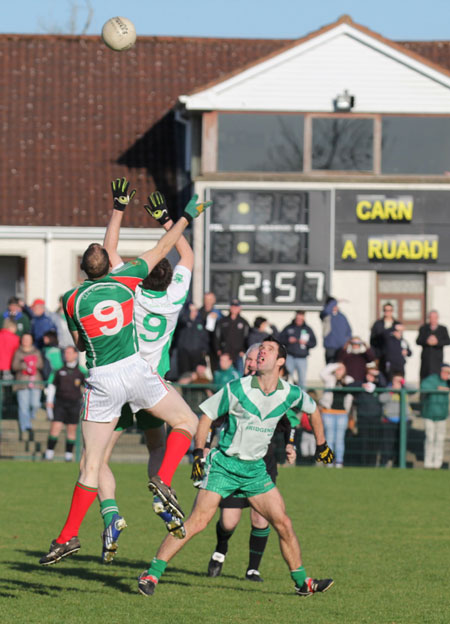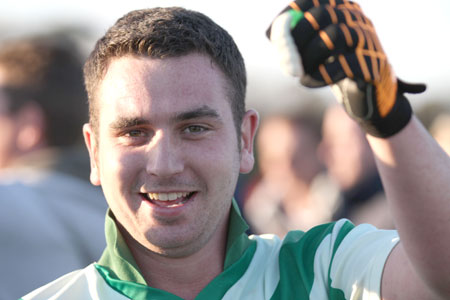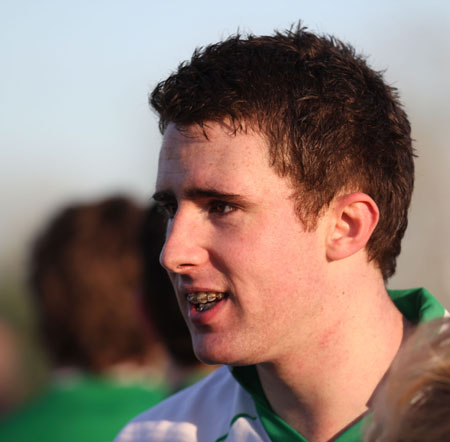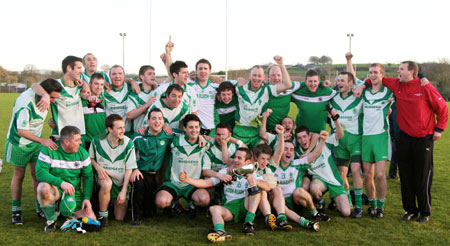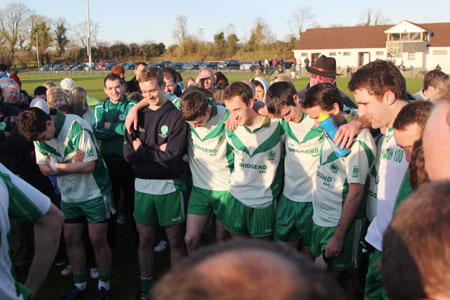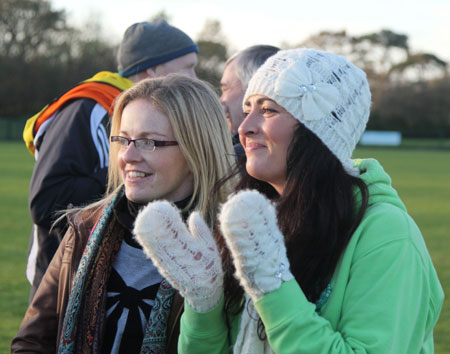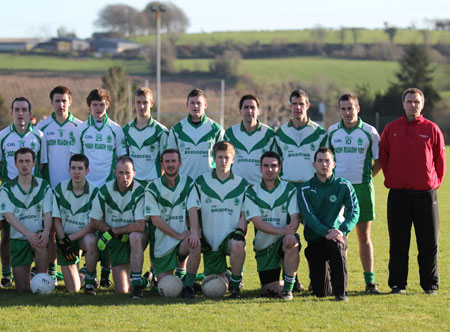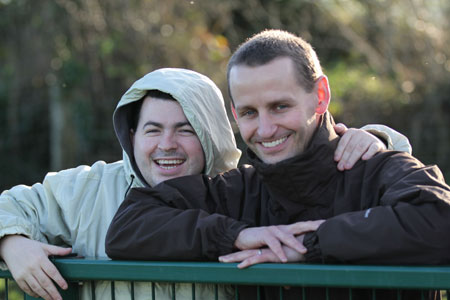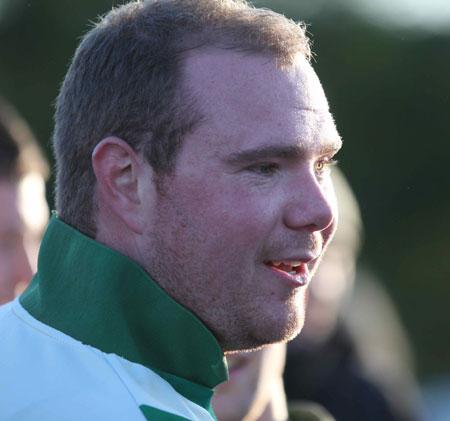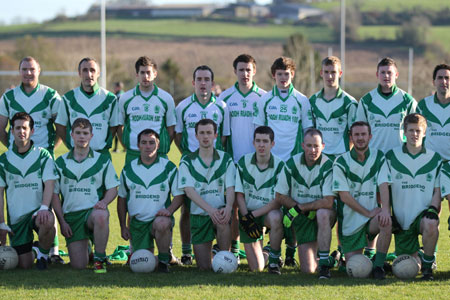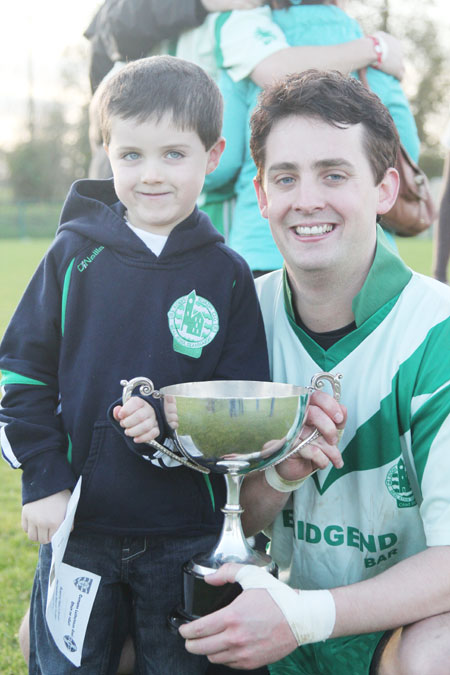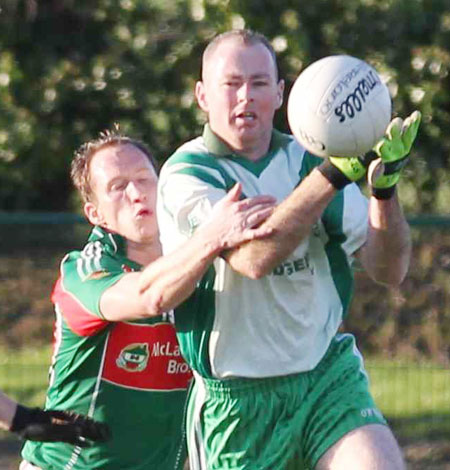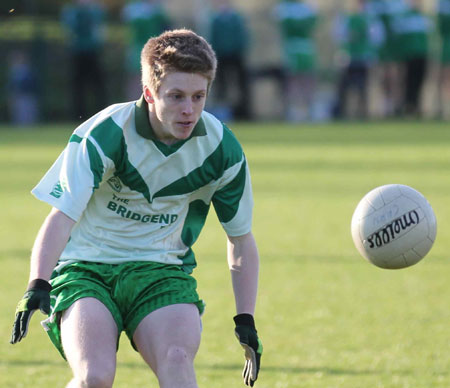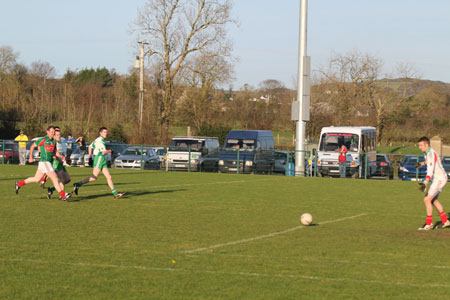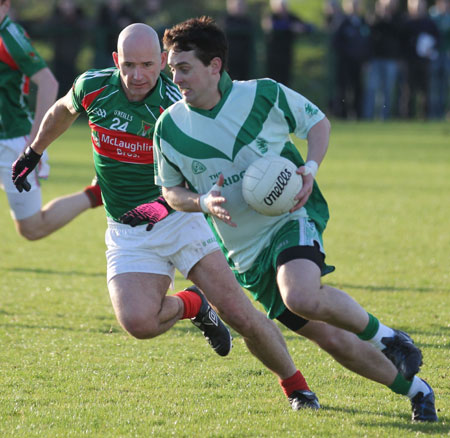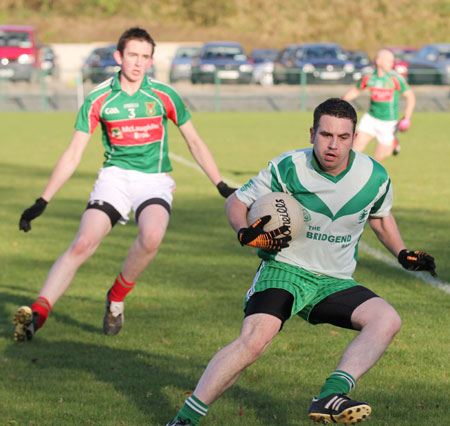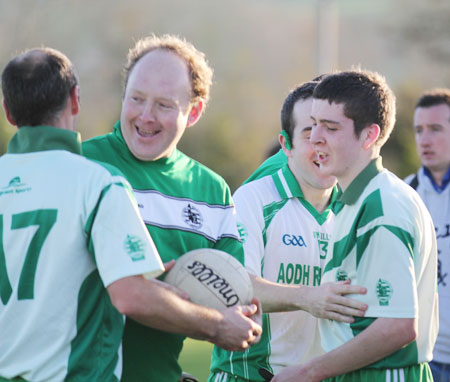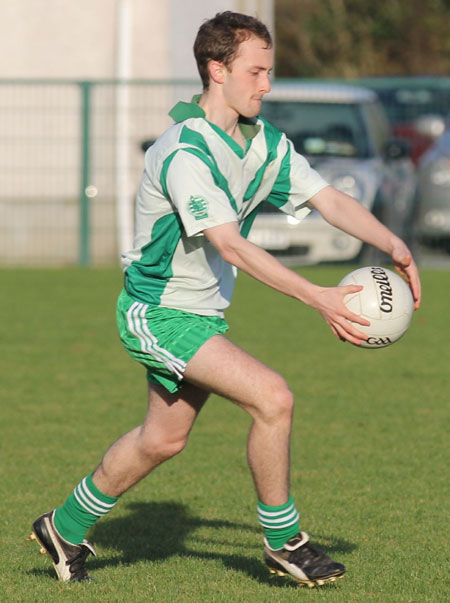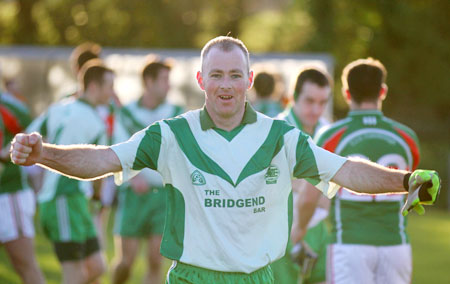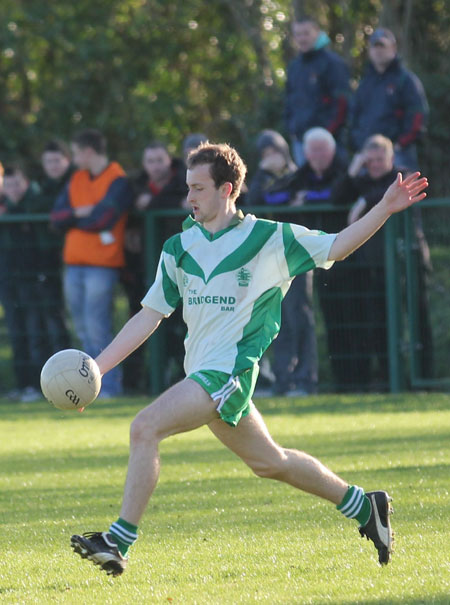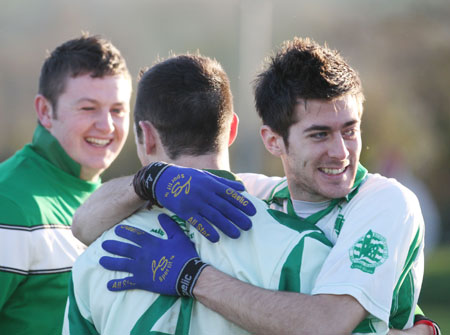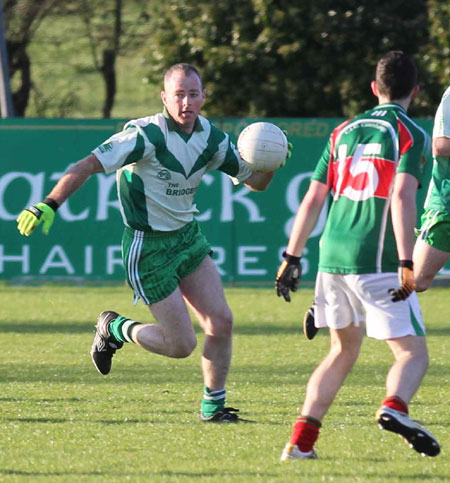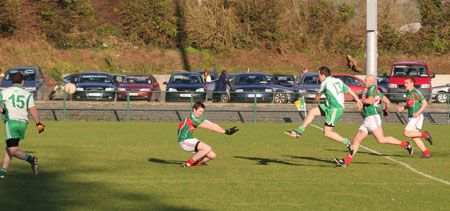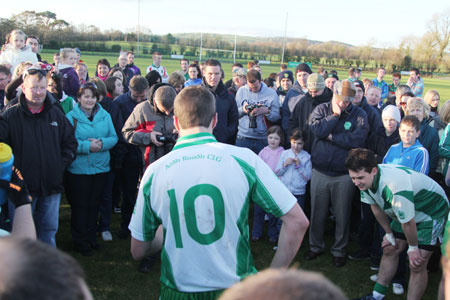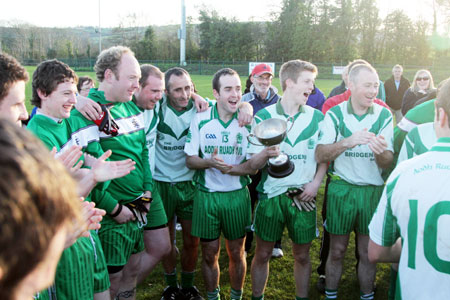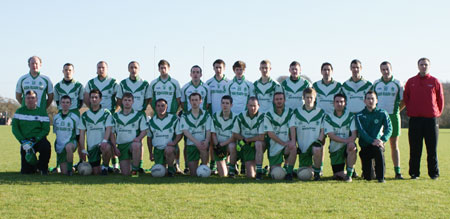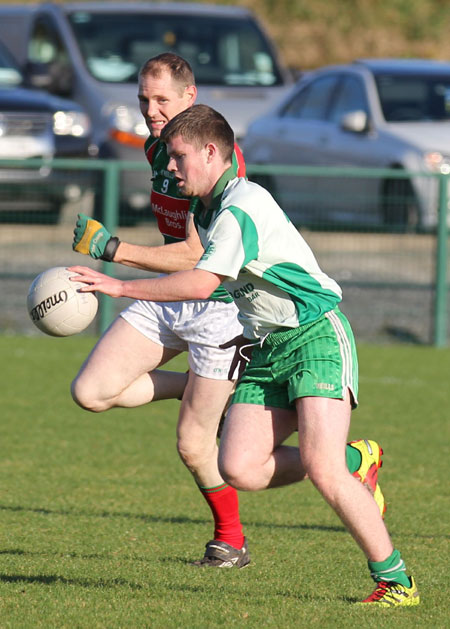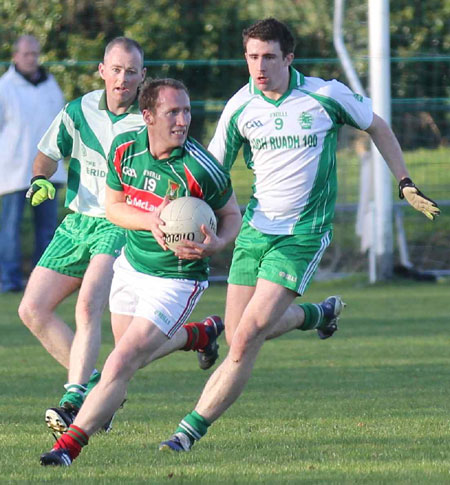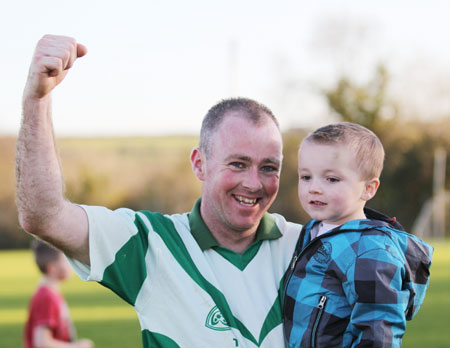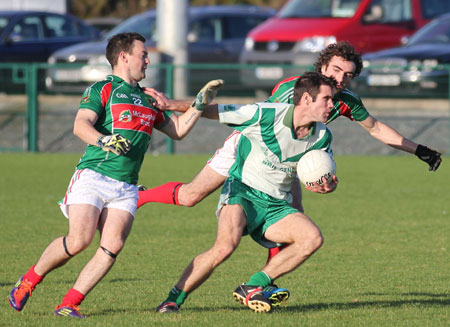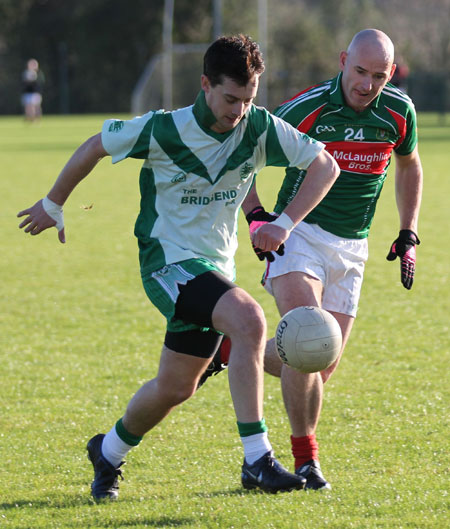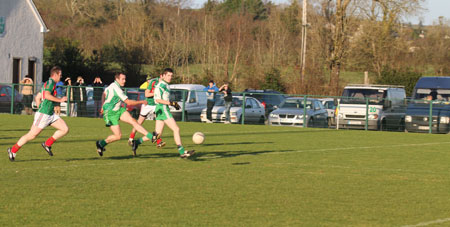 Last modified: Monday, 1 June 2020 at 1:12pm