Seniors secure two valuable points
Division 3 Football League
13 November 2011
Aodh Ruadh 1-17
Naomh Colmcille 0-8
John Hughes reports from Father Tierney Park
Aodh Ruadh recorded an impressive win in their penultimate game of the season, with David Dolan producing a bravura turn with eight points, seven from play.
There was a strong wind in Father Tierney Park which the homesters had at their back for the first half. They looked to have made instant use of it when Kerry Ryan stroked over from well out with just 12 seconds on the clock, but John McGlanaghey chalked his attempt off as a wide. Conor Gurn got Aodh Ruadh off the mark a couple of moments later with a good point floated over on the breeze. A minute later Ronan McGurrin doubled the margin with a fisted effort.
Naomh Colmcille's first meaningful attempt on target was an superbly worked goal chance and it took an outstanding full length block from Darren Drummond to smother the shot.
Michael 'Sticky' Ward was busy throughout, but strangely enough only registered one point. That was a seventh minute free to put the Ernesiders three up. There was ten minutes gone when Barry O'Hagan finally got the Newtown men off the mark with a close range free.
A fine point from Roper preceded David Dolan's first contribution on the score board, a brilliant curled effort into the wind. That came as the game moved into the second quarter.
With six minutes left in the half Barry O'Hagan slotted over another free from the edge of the penalty area. That was to prove Naomh Colmcille's last score of the half. That took the scores to 0-5 to 0-2 and if the visitors could have held the score line at that it would have made for an interesting second half as they played with the breeze.
Aodh Ruadh took ownership of the last five minutes though and rattled over a series of points from Dolan, Kerry Ryan, PJ McGee and a David Dolan free. The last score of the half saw Michael Gurn field well and then feed brother Conor to shoot a marvelous point and send the sides in at the break with Ballyshannon leading by 0-10 to 0-2.
Newtowncunnigham made instant inroads into the deficit within 30 seconds of the second half throw-in when Ryan McKinley lofted over a majestic point.
Dolan clearly had a taste for the game now and a minute later he was haring in on goal, but his shot just flashed over the bar. A couple of minutes later Barry O'Hagan hit his third free of the game, this one the pick of them being a good distance out. William Gillespie showed good patience to work a shooting opportunity and fire over from close range. Aodh Ruadh then made an error from the kick out and O'Hagan was on hand to finish the chance. That took Naomh Colmcille to within five points of the homesters, but that was a good as it was going to get. Aodh Ruadh were on top for the majority of the remaining 20 minutes. The dominance of Conor Gurn, James O'Donnell and Michael Gurn in the centre of the park played a big role in that.
A short range Kerry Ryan free pushed the gap back out to two goals. As the game moved into the final quarter Aodh Ruadh forced a turn over and Dolan was available to drift a shot over. Dolan and Ciaran Callaghan exchanged points in the 49th minutes before Brian Roper administered the coup de grace with nine minutes to go. He collected the ball on the right and sprinted in on an under-manned Naomh Colmcille defence and timed his shot to perfection, crashing it home under Martin Callaghan with a flourish. David Dolan hit yet another point before Thomas McKinley struck back with a point for Newtown. The last word was left to the Ernesiders though. David Dolan completed his octet of scores with a lovely left foot effort, while Roper clipped over from close range after a 45 dropped short in the area.
A valuable two points in the promotion race for Aodh Ruadh, but games are running out for Naomh Colmcille as they bid to secure their division three survival.
Vital Statistics
Teams
Aodh Ruadh
Peter Boyle; Johnny Gallagher, Ciron Whoriskey, Niall McCready; Conor Patton, Darren Drummond, Michael Gurn; Conor Gurn, James O'Donnell; David Dolan, Brian Roper (0-1), Kerry Ryan; Ronan McGurrin, Michael 'Sticky' Ward (0-1f), PJ McGee.
Substitutes used: Shane McShea for Kerry Ryan: 45 minutes; Kieran Keown for PJ McGee: 56 minutes.
Substitutes unused: Philip O'Reilly, Anthony Boyle.
Wides: 4.
Frees awarded: 15.
Naomh Cholmcille
Martin Callaghan; Anthony Grant, Alex Devenney, Eddie Gillespie; Gerard Curran, Thomas McKinley, Paul Friel; Ryan McKinley, Ryan McElin; Ciaran Callaghan, Barry O'Hagan, Stephen Davenport; William Gillespie, Joe Donaghy, Mark Dowds.
Substitutes used: Mark Callaghan for Mark Dowds: 37 minutes.
Substitutes unused: Barry McDaid, Declan McDaid.
Wides: 4.
Frees awarded: 11.
Referee: John McGlanaghey (Four Masters)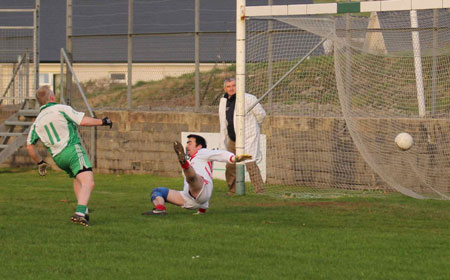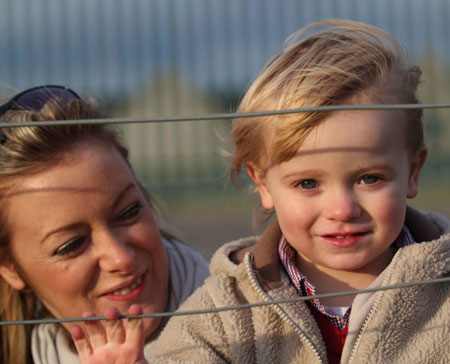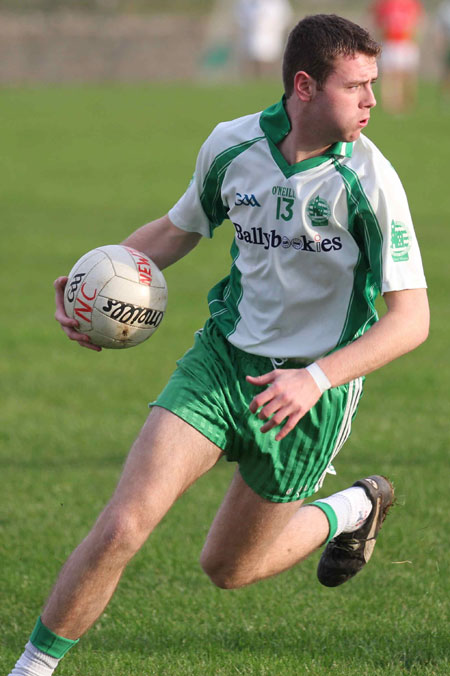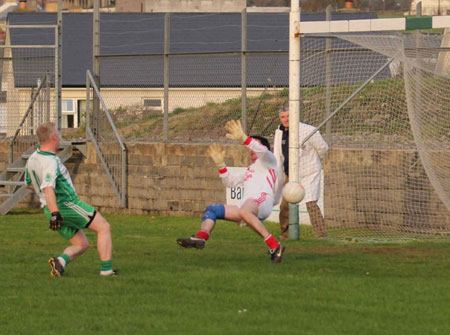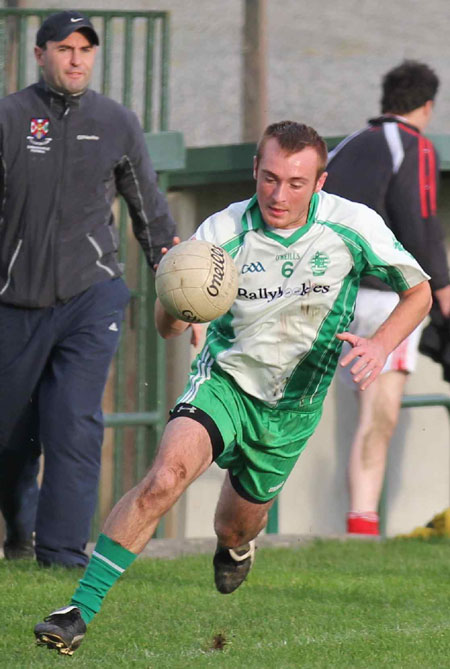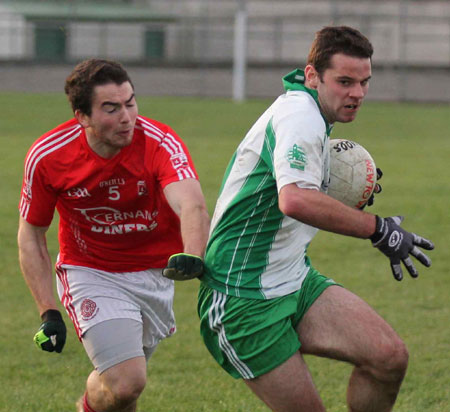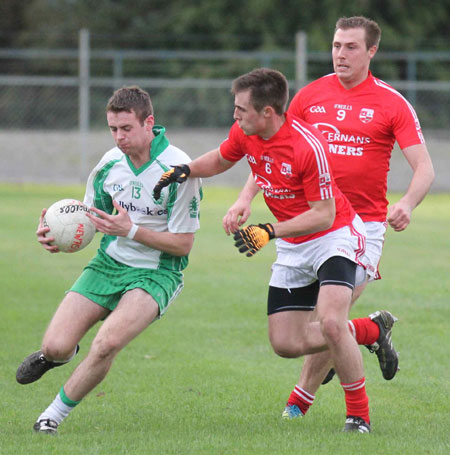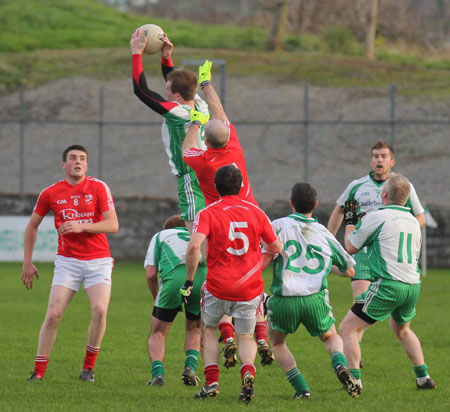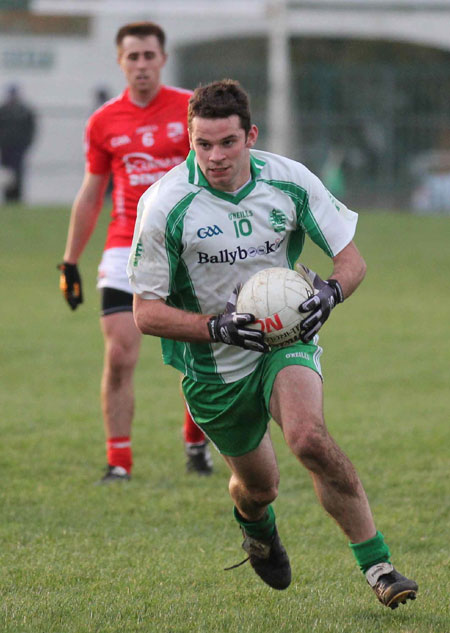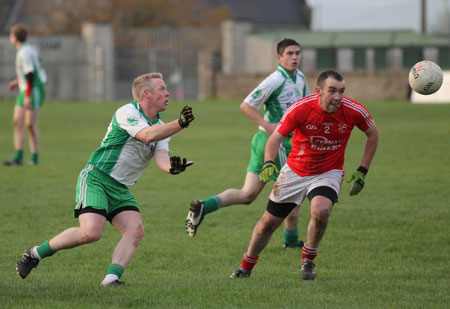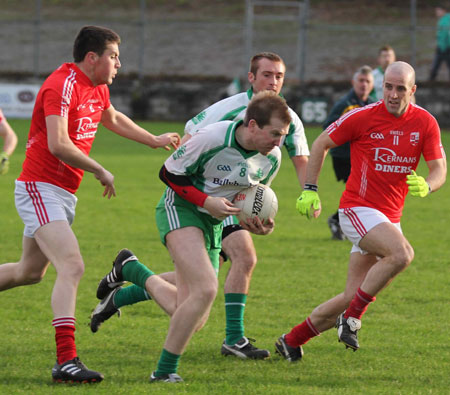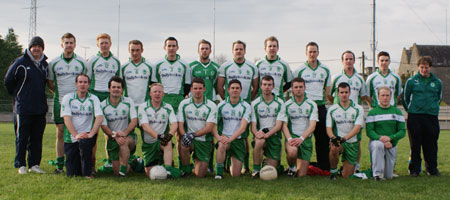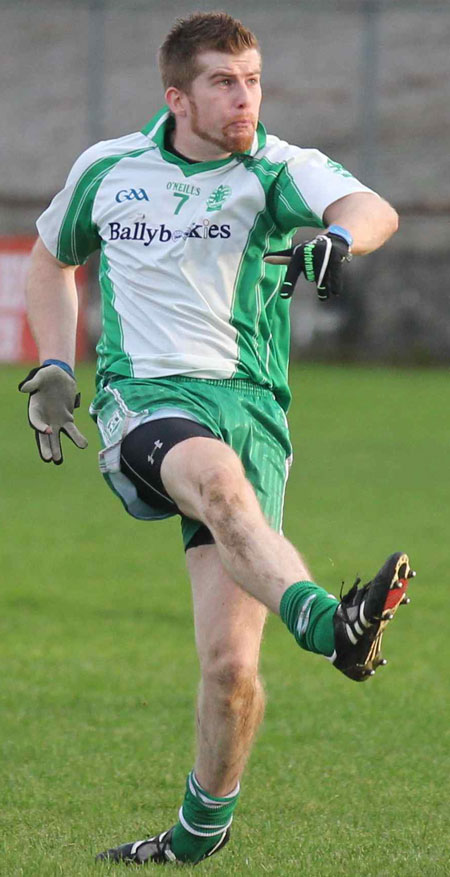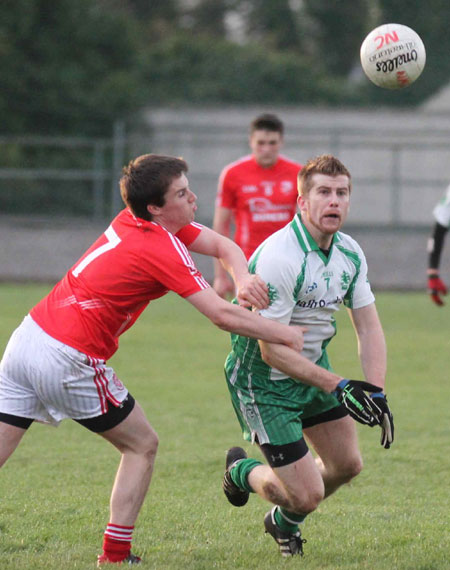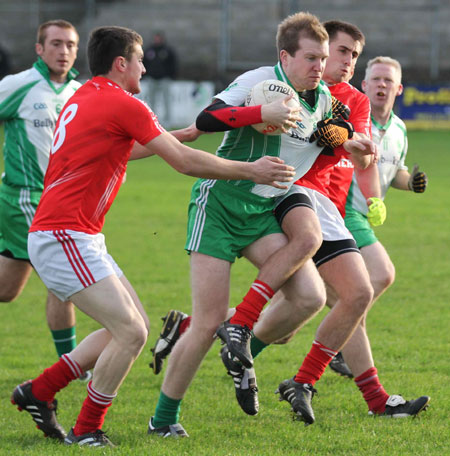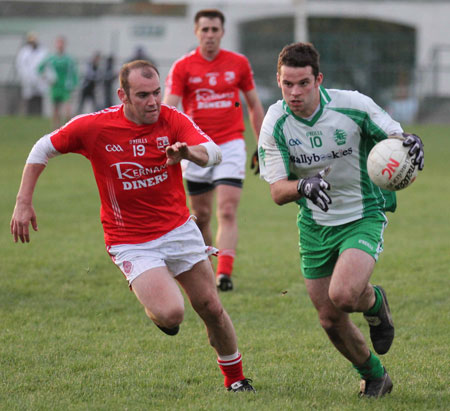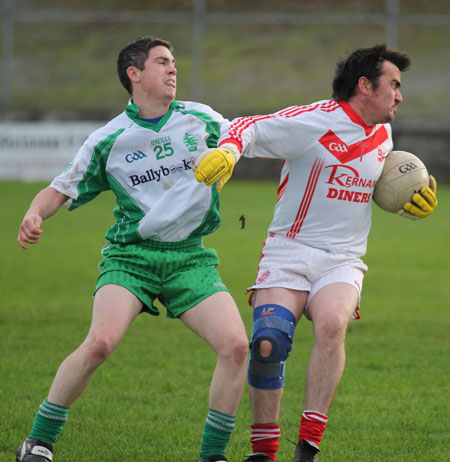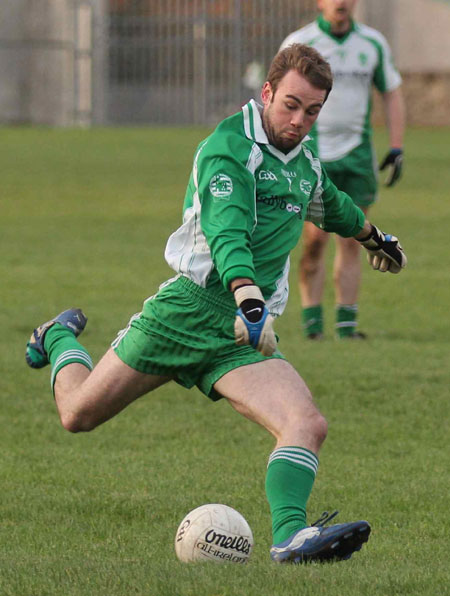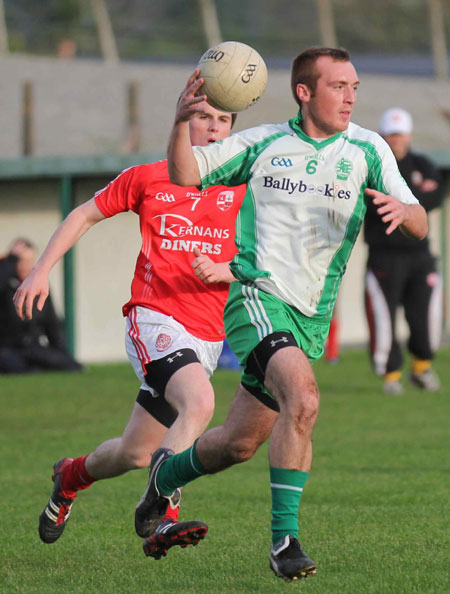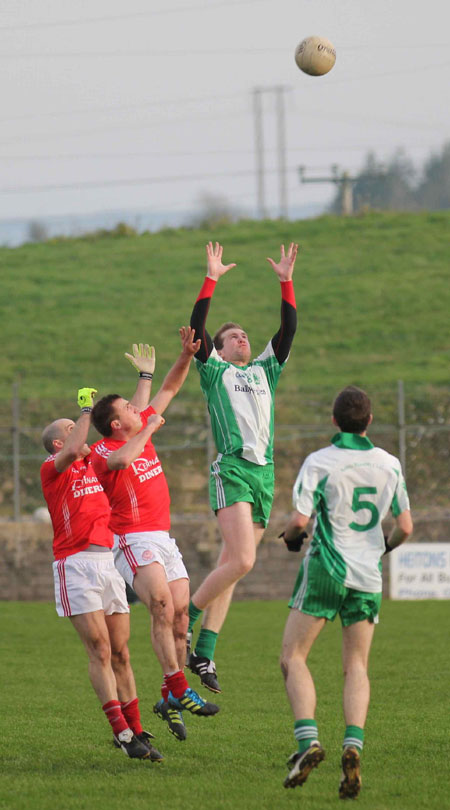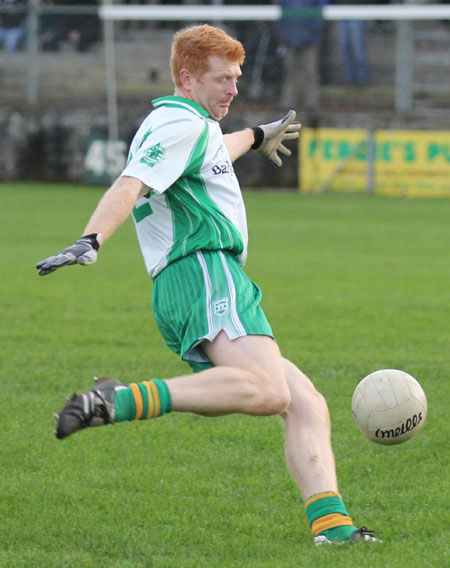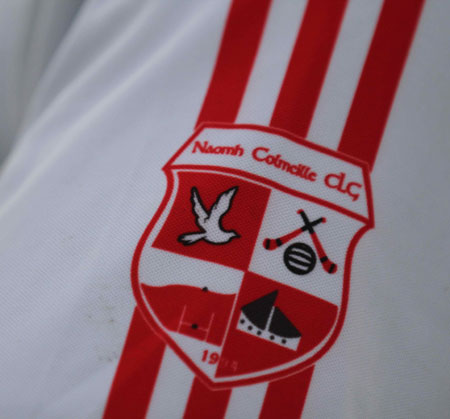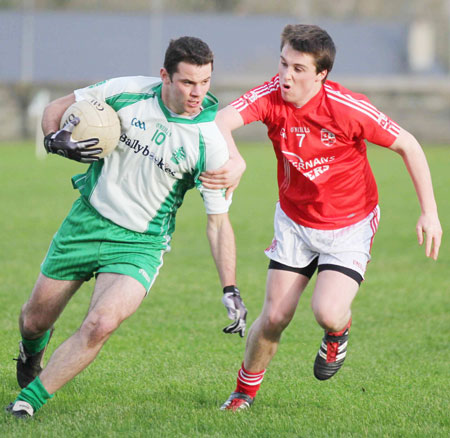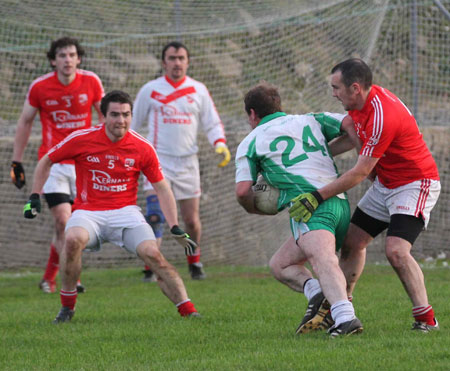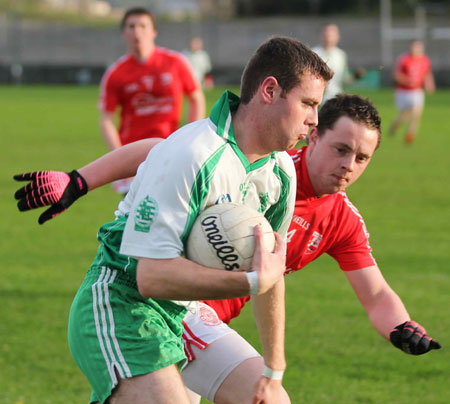 Last modified: Thursday, 29 November 2018 at 8:47pm