New look reserves chalk up impressive win
Division 3 Reserve Football League
31 March 2012
Aodh Ruadh 2-9
Termon 1-7
John Hughes reports from Father Tierney Park, Ballyshannon
Aodh Ruadh went into this game as championship and league champions. However the past few months have seen many changes in personnel with a number of reserves stepping up to senior and minors being drafted into the reserves. That meant Ballyshannon were taking something of a step into the unknown against a Termon side freshly relegated from division two.
Steven Perry opened the scoring for Ballyshannon with a free before Termon took charge of the proceedings with points from Darragh McDaid and Conor Gallen. Aodh Ruadh lost their midfield inspiration Martin Gallagher this season, but it looks like he has a fitting heir in Damien Cleary. Cleary, back in action with the Ernesiders for the first time in a couple of years, made a decisive contribution over the 60 minutes. His first telling contribution was two points as the game moved into the second quarter, the first a smartly taken shot, the second a laser guided rocket which edged Aodh Ruadh in front.
Another who had an excellent game for Ballyshannon was Niall Murray, in fact he probably gave his best display in an Aodh Ruadh shirt to date. He opened his account on 20 minutes with a point.
Termon upped the physicality and managed to pull level before half-time with a free from Paul Mallon and another point from the lively Darragh McDaid.
The visitors however were lucky to go in at the break only down to 14 men. First Shane Gallagher saw the line for a thump on Ronan Matthews. Mere moments later the referee was checking his watch for half time when Charlie Gallagher launched a fearful challenge on Niall Murray as he took possession of the ball. Had the referee seen it Gallagher would surely have walked. Cool heads on both sides stopped the incident blowing up any further.
Perhaps motivated by that tackle Aodh Ruadh came out meaning business in the second half. Kieran Keown signaled intent with a point to edge Ballyshannon in front. There then followed a sustained break for treatment to Joe Watson who sustained a serious accidental dunt which saw him having to be stretchered off.
Fiachra McIntyre was introduced for Watson and his impact was immediate. Conor Tinney batted down a free into the area and McIntyre was onto it like a shot slipping home his goal from point blank range.
Three minutes later the game was all but over as Steven Perry finished sweetly to the net after a silky Aodh Ruadh move the whole way up the pitch. Perry fisted over his second point of the day five minutes later and added a close range free as the game moved into the final quarter.
Termon points from Darragh McDaid, Jimmy McElwaine and Paul Mallon were answered by white flags from Stephen McGrath and Christopher McCabe. The last score of the game came eight minutes into injury time when Charlie Gallagher poked home a goal which put a rather more favourable complexion on the score board than perhaps Termon deserved.
It was an assertive and, at times, scintillating display from Aodh Ruadh which points to another rewarding year for their reserves.
Vital Statistics
Teams
Aodh Ruadh
Daniel Kelly; Gary Carty, Michael Ward, Ryan Patton; Pauric Story, Kieran Keown (0-1), Ronan Matthews; Darren Gethins, Damien Cleary (0-2); Niall Murray (0-1), Dermot Slevin, Steven Perry (1-3); Christopher Goan, Joe Watson, Aidan Murray.
Substitutes: Fiachra McIntyre (1-0) for Joe Watson; Stephen McGrath (0-1) for Aidan Murray; Val Murray for Dermot Slevin; Michael McNeely for Darren Gethins; Christopher McCabe (0-1) for XXX; ; Karl O'Brien, Michael Lawless.
Termon
Conor Tinney; Damien Neilis, Jimmy McElwaine (0-1), JR McDaid; Mark O'Donnell, Hugh Kerr, Philip Doherty; Anthony Friel, Brian Trearty; Shane Callaghan, Charlie Gallagher (1-0), James McLaughlin; Conor Gallen (0-1), Paul Mallon (0-2), Darragh McDaid (0-3).
Referee: Lorcan O'Toole (Four Masters)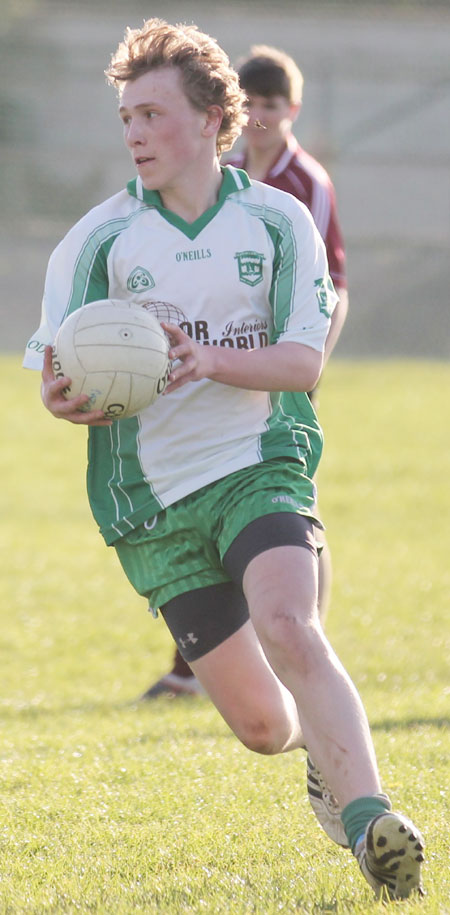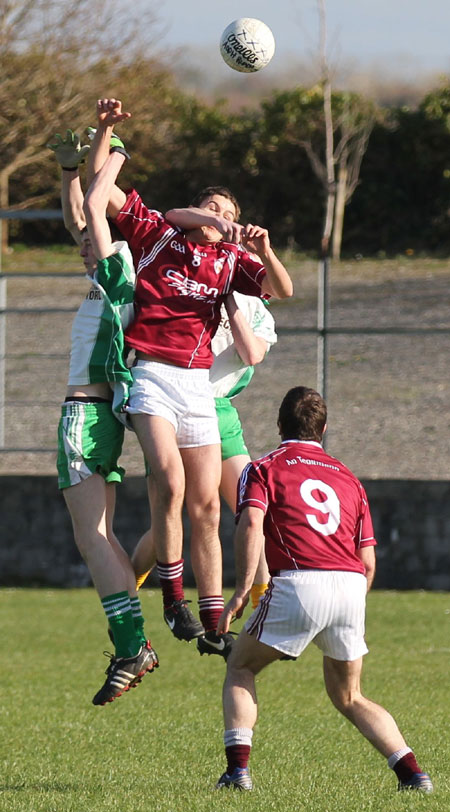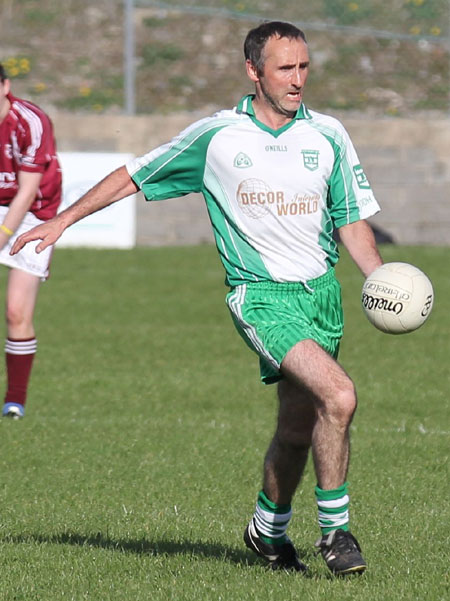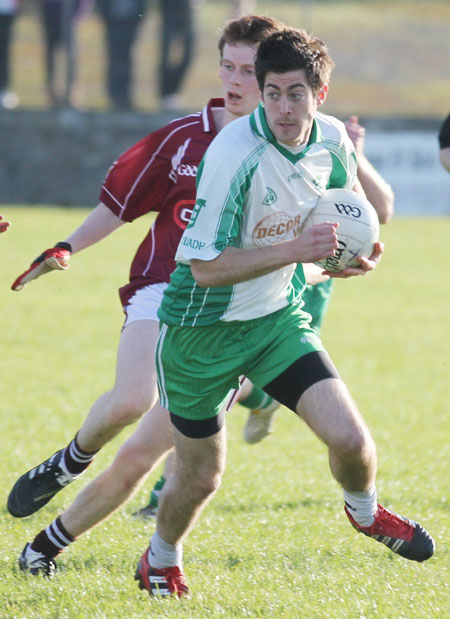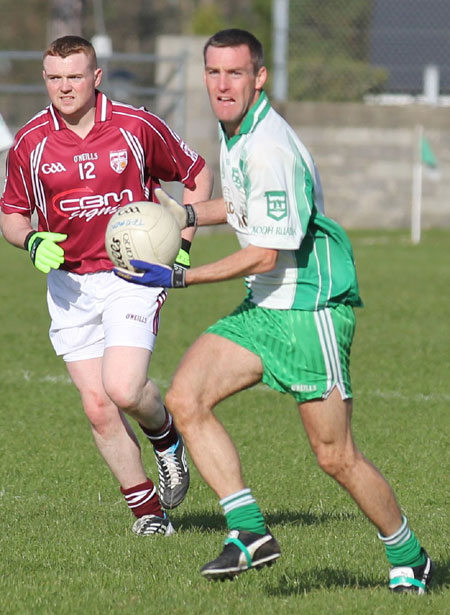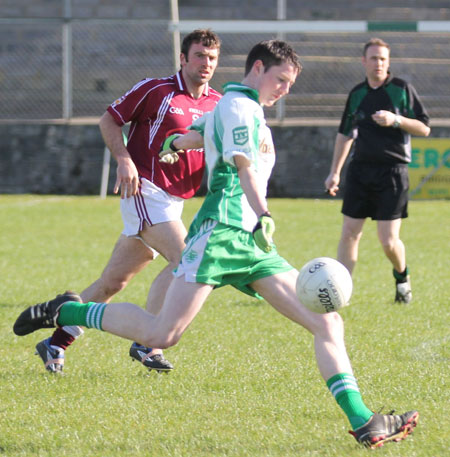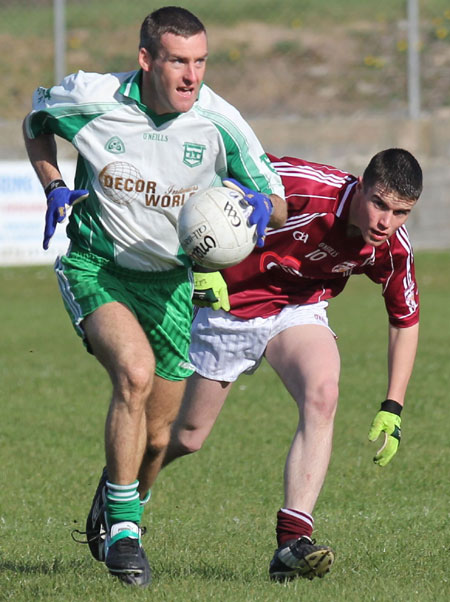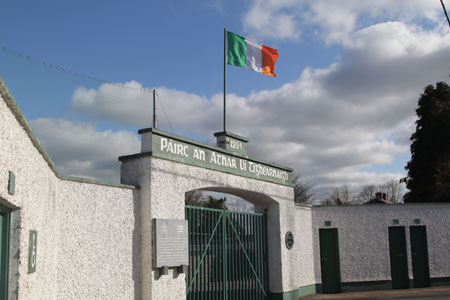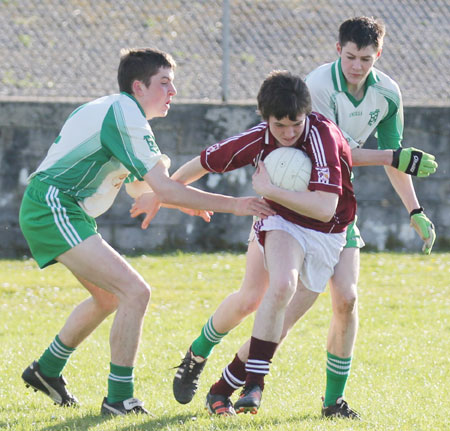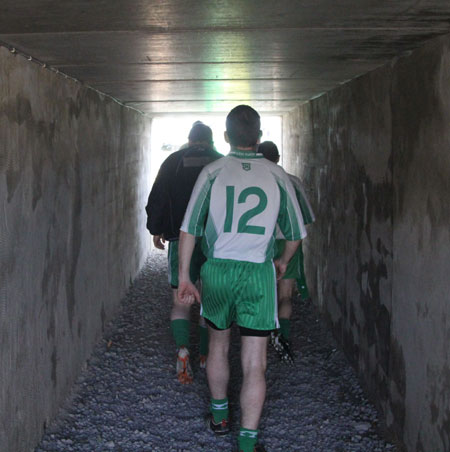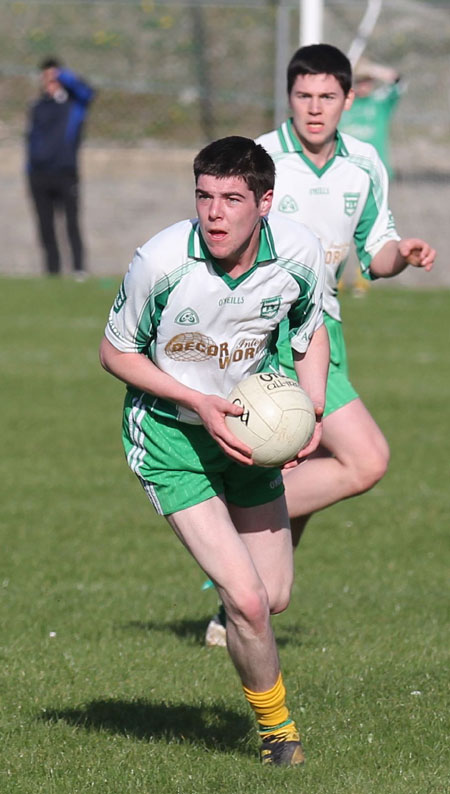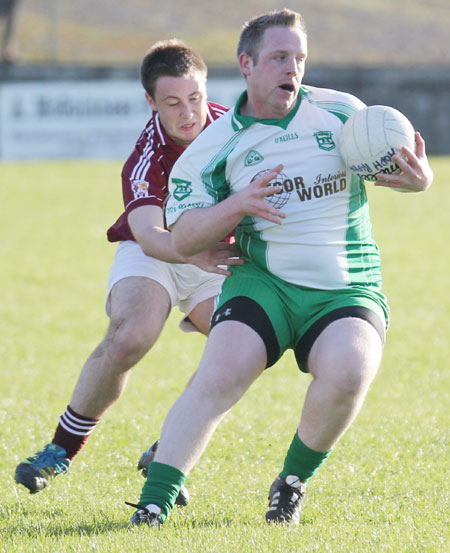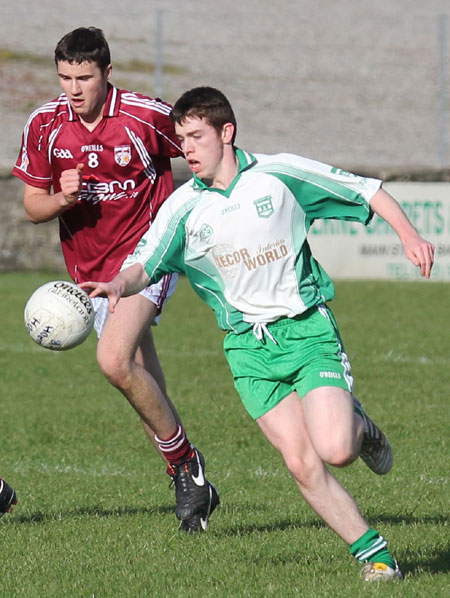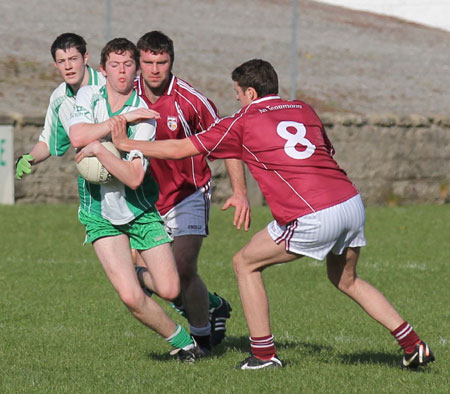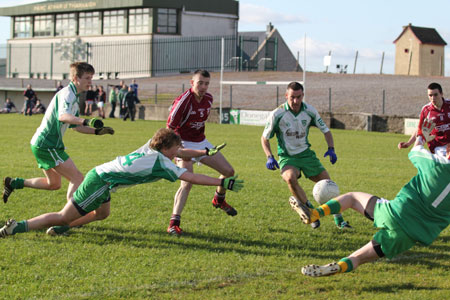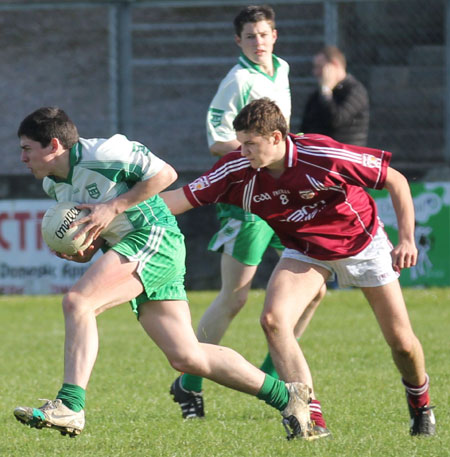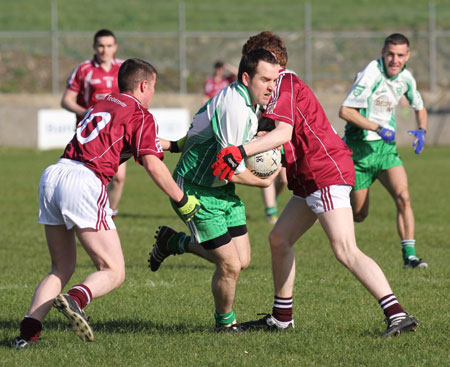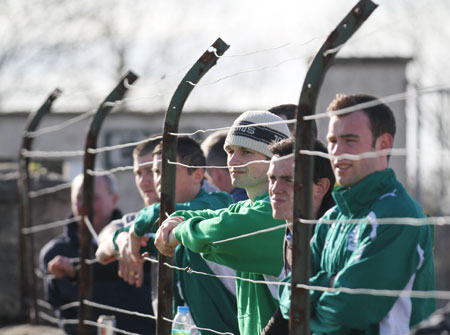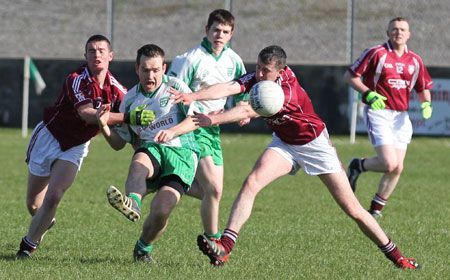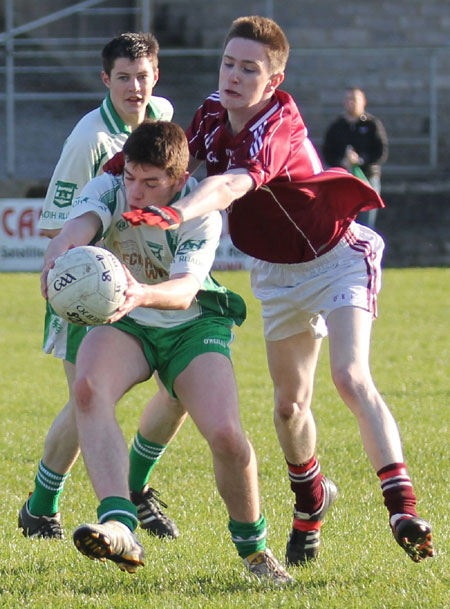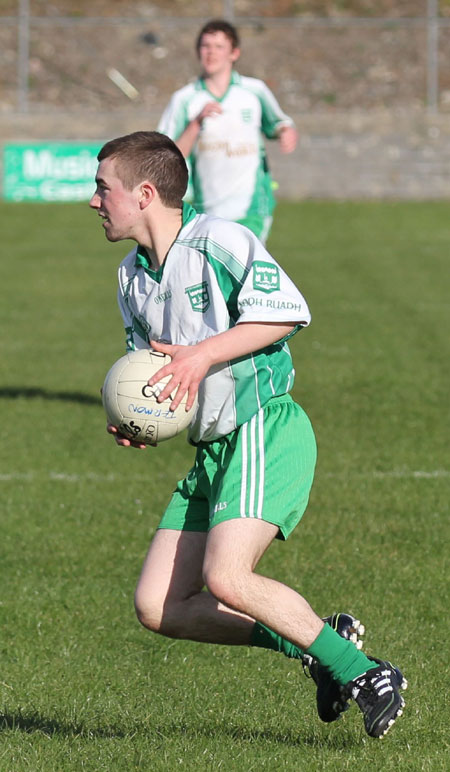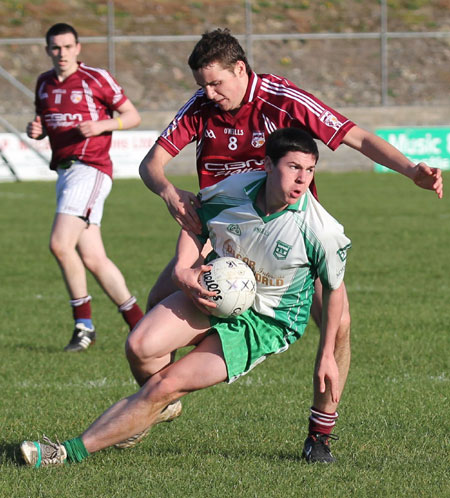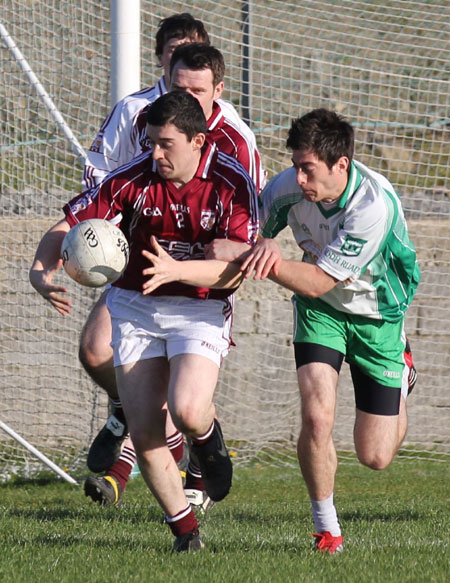 Last modified: Thursday, 29 November 2018 at 8:47pm