Final heartache for Aodh Ruadh
Intermediate Football Championship final
7 November 2012
Aodh Ruadh 1-7
Termon 0-11
John Hughes reports from MacCumhaill Park, Ballybofey
So near, but so far for Aodh Ruadh. Ballyshanon went into the game as outsiders, but gave Termon more than their fill of it and, indeed, were tantalisingly within touching of the club's first ever intermediate championship title.
Both sides were nervous and with a steady mizzling rain handling errors were plentiful, making the game something of a lottery.
Termon started the better of the two sides, with things looking rather ominous for the underdogs as the maroon and white looked in danger of really cutting loose. A close range free by Christy Conaghan after 30 seconds was rapidly followed by a close range effort by Johnny McCafferty sneaked over from a very acute angle. Then with just two minutes gone Marting Sweeney added a third point and Termon seemed to be fairly humming along.
Aodh Ruadh needed something big to get themselves back in the game and it came with Kerry Ryan and Brian Roper doing the donkey work to set up Barry Mulligan on the edge of a crowded penalty area. Mulligan's laser-guided shot slipped through a tangle of legs to the back of Michael Boyle's net.
Mulligan was back in the action directly from the kick-out, winning the ball and feeding David Dolan to fire Aodh Ruadh into a 1-1 to 0-3 lead.
A minute later and Michael 'Sticky' Ward extended the lead again with a distance free converted from in front of the posts. Ward made no mistake either with a closer opportunity three minutes later which saw Aodh Ruadh into an unexpected lead at the end of the first quarter.
A stop in play then disrupted Aodh Ruadh's flow somewhat and Termon were able to capitalise. An opportunity to punish Aodh Ruadh further was denied three minutes later when Peter Boyle made a spectacular save from Christy Conaghan, his shot deflected over the bar.
On 24 minutes Aodh Ruadh had a goal chance of their own. Stephen Ward found himself out on the stand side of the pitch as Aodh Ruadh attacked the town end. He hit a sumptuous ball right across the pitch to pick out the unmarked Barry Mulligan. Mulligan connected well, but his shot blazed over with the goal at his mercy.
A minute later and it was Termon's Aidan Sweeney spurning a goal chance, his shot flashing over the bar to take the scores to 1-4 to 0-6.
As the half went into added time Sweeney was again guilty of passing up a gilt-edged goal scoring possibility. This time his shot was on target for the net, but Peter Boyle pulled off a top drawn stop to deflect the ball on to the crossbar and away from danger.
Termon nerves were illustrated by Christy Conaghan's failure to convert a routine 21 metre free, but Sweeney atoned for his earlier misses somewhat by hitting the leveling point three minutes into first half added time.
The second half was dogged fare with two tired, error prone teams slugging it out in slippery conditions.
Sticky Ward got the first score of the half when it was just 36 seconds old, a close in point.
Aodh Ruadh subbed their midfield on 36 minutes and this seemed to alter the balance of power in that department. Still, it took Termon nine minutes to engineer a response to Ward's point, Shaun O'Donnell raiding up from half back to put the ball over the bar.
Five minutes later and Aodh Ruadh were back in front, David Dolan showing considerable strength to work a scoring chance and convert.
Barry Neilis, just on three minutes leveled matters once more, but Aodh Ruadh were able to hit back with their own sub. Diarmaid McInerney got a ball about 30 metres out and cleverly solo dummied to dodge a blocking effort before bombing over an inspirational score as the game moved into the final quarter.
It was to prove Ballyshannon's last score of the game though as Termon edged the luck and determination stakes in the closing stages.
Anthony Boyle had to go off with nine minutes with a blood injury and in that period Termon were able to profit from some confusion in the Aodh Ruadh defence to win a free which Christy Conaghan just about got over the bar, the ball skidding in off the upright.
With eight minutes left it seemed like the next score would win it. Aodh Ruadh had their chances. Niall McCready screwed one opportunity wide after some good build-up play left him in a decent shooting position. Later David Dolan got on the end of a ball out on the left of the posts. It would have been a glorious chance for a right footer, but although Dolan used every ounce of technique he had, his left footed effort slipped agonisingly wide.
It was to be another Termon substitute who had the final say. Darren Gibson fired over on 57 minutes to give Termon the lead for the first time since the 9th minute.
Despite all Ballyshannon's efforts it was to be Michael Boyle who lifted the intermediate championship trophy in what has been a difficult year for the club with the deaths of Andrew Duffy and Elaine Friel weighing heavily on the club. Boyle lifted the cup with Elaine's husband, Francis Friel among emotional scenes for the Termon faithful.
The game had been there for the taking for Aodh Ruadh, but in an error-strewn game the Ernesiders just made fractionally more mistakes than Termon. Johnny Gallagher could be well pleased with his personal performance, despite the disappointing result. Stephen Ward gave everything he had while on the pitch and Barry Mulligan's invention troubled Termon on a number of occasions. Michael Ward and Brian Roper did well on the ball that came in, but it didn't come in with anywhere near the frequency or quality it had in the impressive semi-final win over Naomh Colmcille.
Nevertheless there were many positives to take from the display, with young players gaining valuable experience and Aodh Ruadh's performance belying their lowly position in division three. The omens for 2013 look good, despite what was a gutting defeat.
Vital Statistics
Teams
Aodh Ruadh
Peter Boyle; Johnny Gallagher, Ciron Whoriskey, Conor Patton; Michael Dolan, Eamonn McGrath, Martin Gallagher; Kerry Ryan, Stephen Ward; Anthony Boyle, Barry Mulligan (1-1), David Dolan (0-2); Brian Roper, Michael 'Sticky' Ward (0-3, 2f), Donagh McIntyre.
Substitutes: James O'Donnell for Stephen Ward: 36 minutes; Niall McCready for Kerry Ryan: 36 minutes; Diarmaid McInerney (0-1) for Donagh McIntyre: 42 minutes; PJ McGee for Anthony Boyle: Blood sub - in 51 minutes, out 55 minutes; Paul Kane, Ronan Drummond, Pauric Loughlin, Ronan Matthews, Barry Ward.
Yellow cards: Stephen Ward: 33 minutes.
Wides: 7
Frees conceded: First half: 6 / Second half: 15 / Total: 21.
Termon
Michael Boyle; Joe O'Donnell, Brian Trearty, Anthony McGrenra; Shaun O'Donnell (0-1), Kevin McElwaine, Stephen McElwaine; Ollie Doherty, Johnn McCafferty (0-2); Kevin McDaid, Martin Sweeney (0-1), Trevor Alcorn; Aidan Sweeney (0-1), Christy Conaghan (0-3, 1f), Paddy McDaid (0-1).
Substitutes: Barry Neilis (0-1) for Stephen McElwaine: 42 minutes; Darren Gibson (0-1) for Martin Sweeney: 49 minutes; Conor Tinney, Thomas Cullen, Francis Friel, Kevin McGettigan, Dan Conaghan, Daire McDaid, Mark Gallagher, James Doherty, Jimmy McElwaine, Joe English.
Yellow cards: Shaun O'Donnell: 19 minutes; John McCafferty: 58 minutes; Trevor Alcorn: 59 minutes.
Wides: 5
Frees conceded: First half: 12 / Second half: 6 / Total: 18.
Referee: xxx (xxx).
Aodh Ruadh intermediate campaign statistics
Path to the final
Semi-final replay
Aodh Ruadh 1-16 Naomh Colmcille 0-5
Semi-final
Aodh Ruadh 2-14 Naomh Colmcille 0-11
Quarter-final first leg
Aodh Ruadh 1-5 Naomh Bríd 0-8

Scorers - including final
Michael 'Sticky' Ward (2-16, 6f)
David Dolan (0-9, 2f)
Brian Roper (1-6, 1f)
Barry Mulligan (1-5)
Donagh McIntyre (1-3)
Peter Boyle (0-4f)
Kerry Ryan (1-1)
Johnny Gallagher (0-3)
Martin Gallagher (0-2)
Diarmaid McInerney (0-2, 1f) Michael Dolan (0-1)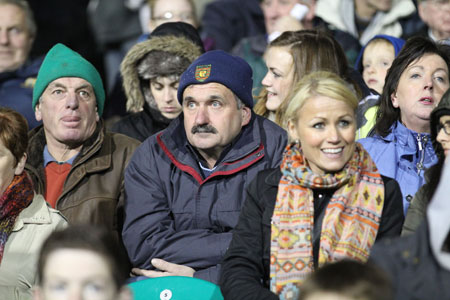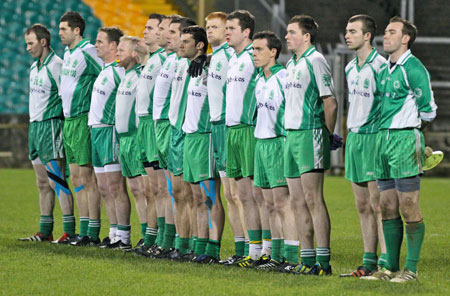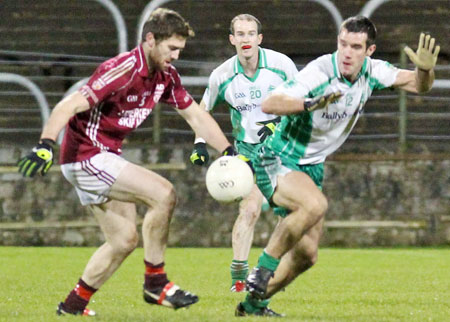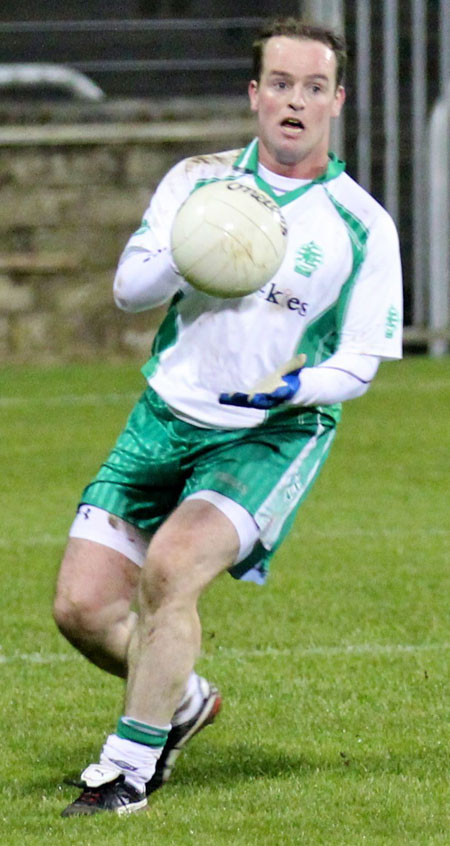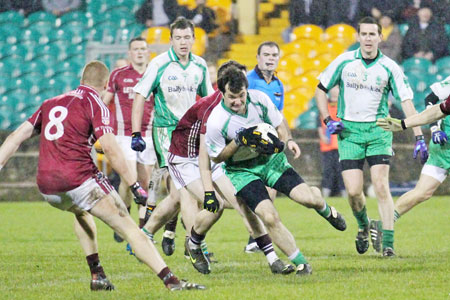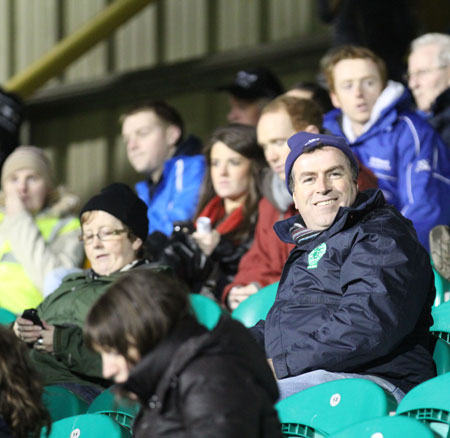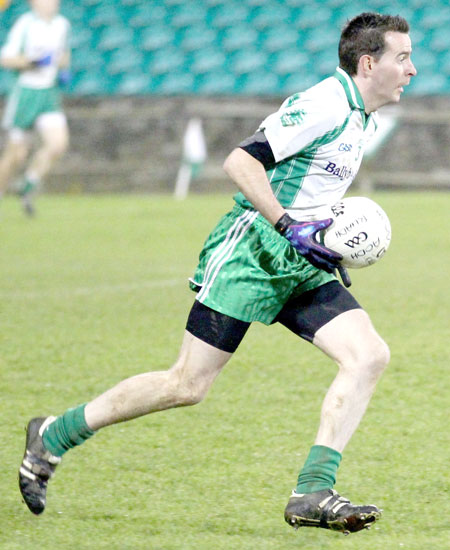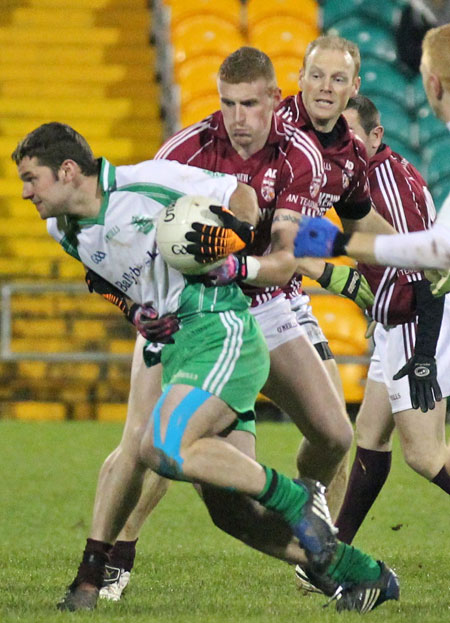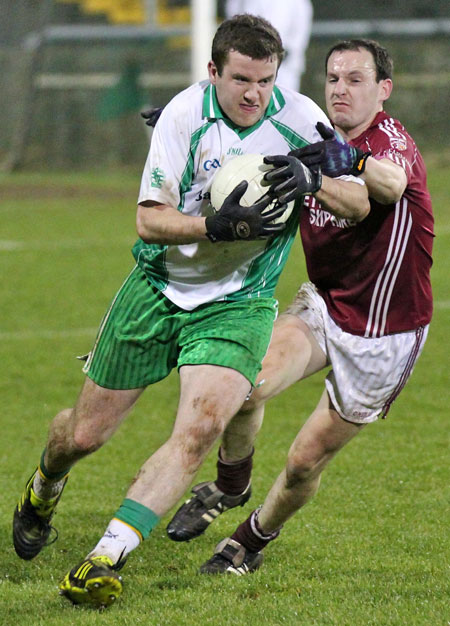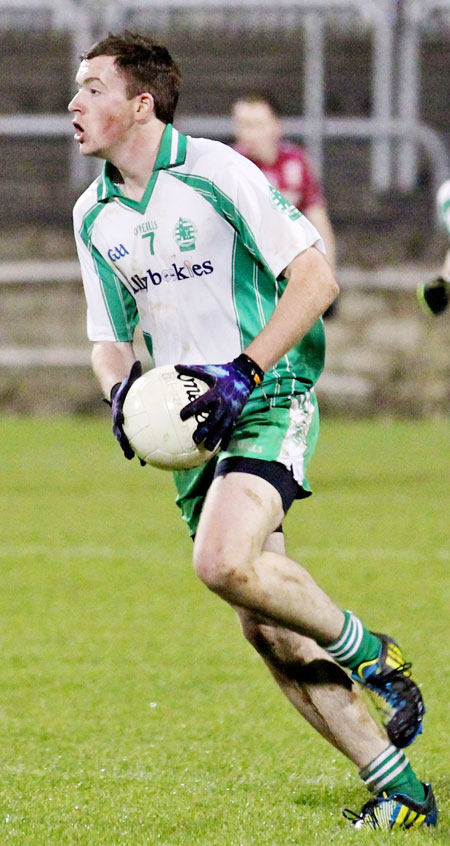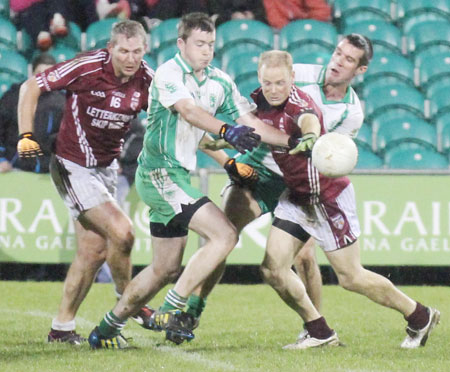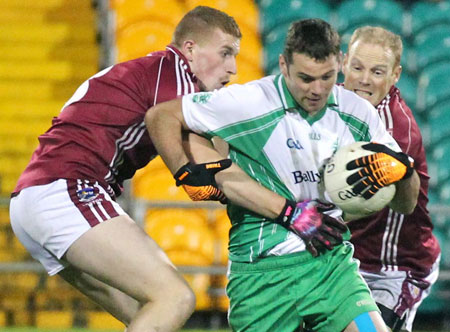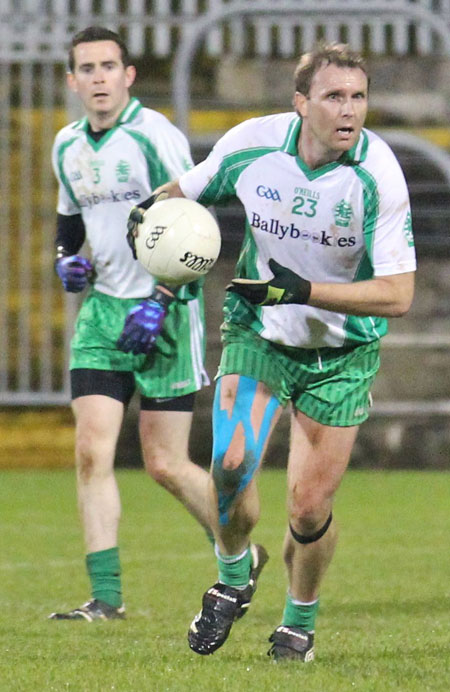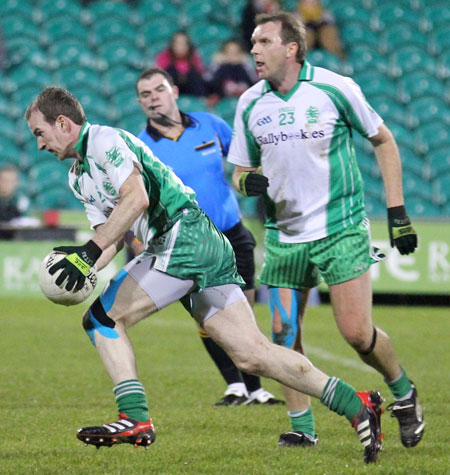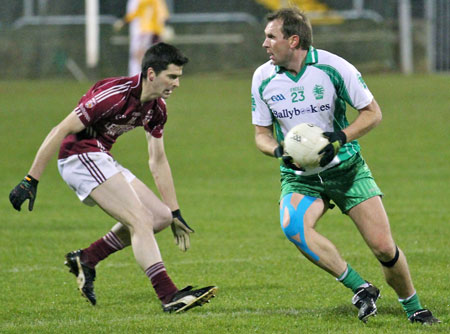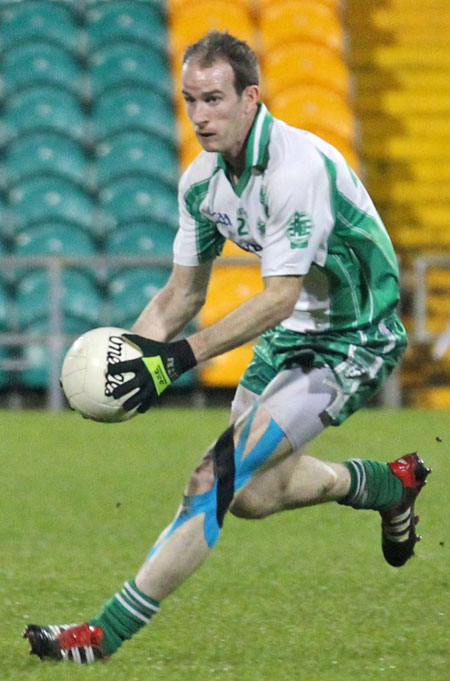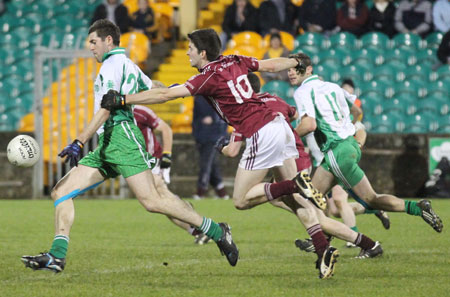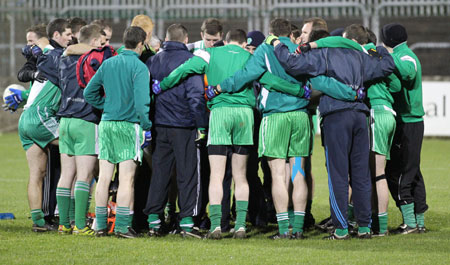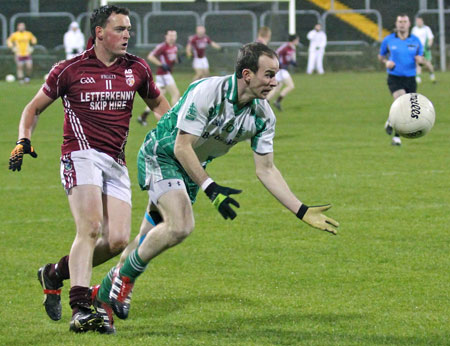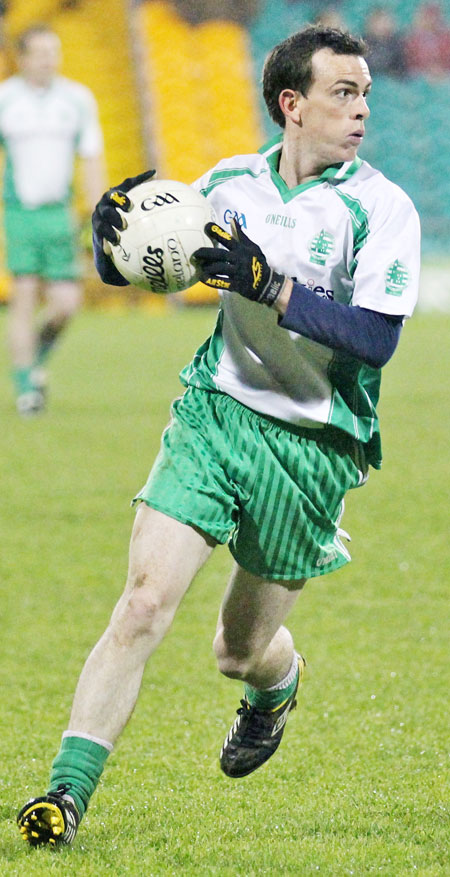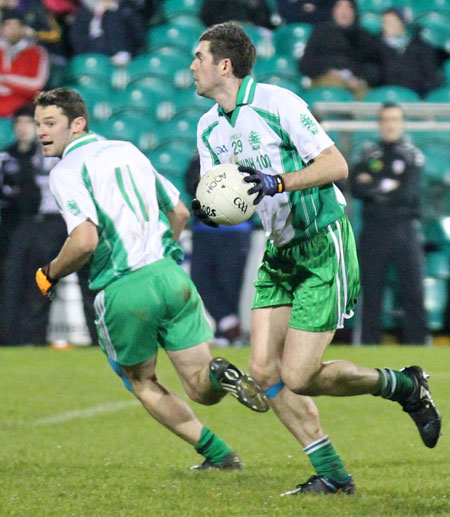 Last modified: Monday, 1 June 2020 at 1:11pm