Five goal finale to senior season
Senior Football Division 3
17 November 2012
Aodh Ruadh 5-9
Red Hugh's 2-2
John Hughes reports from Páirc Aoidh Ruaidh
If ever a game had the feeling of end of season about it this was it. A win over Carndonagh last week left Aodh Ruadh safe, while Red Hugh's nursed only a slim hope of making the promotion play-off mix.
It was bitterly cold and sustained spells of hail meant those sitting in the warmth of the dug-outs were happy enough with their lot.
The first scoring actions of the game were all finished by Aodh Ruadh. A Diarmaid McInerney free was followed by a polished placed kick by David Dolan. Ballyshannon scored directly from the kick-out, Kerry Ryan romping through to put the homesters three points to the good after six minutes.
Three minutes later and Barry Ward fetched another good ball in the middle of the field. Picking out Brian Roper on the edge of the penalty area, the wee man held the ball up for Martin Gallagher who came screaming through and rifled an unstoppable shot past Luke Kelly in the Red Hugh's net.
That effort was rapidly cancelled out though. Aodh Ruadh were playing a high line and caught napping. Damien Brown got the ball just behind Ballyshannon's last defender and showed composure to finish past Peter Boyle.
Four minutes later and the crowd were treated to a Brian Roper special. Taking possession of the ball out in the right corner, he dumped his tackler on the ground before slashing a shot off the outside of the right boot which looped over the outstretched grasp of Luke Kelly and into the top left hand corner of the net. Real goal of the month stuff.
Damien Brown was by far Red Hugh's best player and he added a point to their tally from placed ball on 16 minutes. Aodh Ruadh were in firm control of the game though and struck back with a fine individual score from Diarmaid McInerney and a fine artisan free from David Dolan which took the scores to 2-5 to 1-1 with eight minutes left.
At this point the weather turned biblical and the threatening mountain of slate-grey cloud finally began to unleash their burden, which consisted mainly of hail with a garnish of sleet for good measure.
The weather couldn't be blamed for the final score of the half though. Peter Boyle took the ball under little pressure but mishandled it twice. On the second occasion Alan Mongan was alert and stabbed home as easy a goal as he'll ever score to send the sides in at 2-5 to 2-1 at the break. Red Hugh's were still in it despite being comprehensively outplayed.
As it turned out, the Killygordon men weren't able to build on their promising half time position and spent the second half under withering pressure from the homesters.
Three scores early in the half effectively ended the game as a contest. First David Dolan hit a close range free after 33 minutes. Then Brian Roper who a lost-cause ball out in the right corner which he fed to Ronan Drummond. Drummond hit a glorious laser-guided ball right across the face of the posts to Diarmaid McInerney who squeezed his shot home through a tangle of legs.
David Dolan then hit his first score from play, a nice point on the run.
Damien Brown responded with a free, a score which was to prove the visitor's only score of the half.
As the game moved into the final quarter the sides fell to getting involved in niggly stuff in lieu of actual football. The first casualty was Kerry Ryan who saw red in the 47th minute for a shove on a Red Hugh's player.
Two minutes Brian Roper, architect of much of the best play in the game, set up David Dolan who slid home a richly deserved goal.
With seven minutes later the worst instance of ill-discipline took place. Brian Roper took a shot on goal, but his effort rebounded and was emphatically slammed home by the inrushing Ryan Granaghan. However Roper had taken his shot off-balance and took a heavy hit before he met the ground. That sparked a bit of a melee with tempers flaring on both sides. The fact that the usually irrepressible Roper lay grounded after the challenge and then had to be taken off probably testifies to the severity of the hit he took.
Ryan Walsh handled the situation well, giving Kevin Melaugh his marching order and dishing out three more yellow cards, two to Red Hugh's and one to Aodh Ruadh.
The remainder of the game continued in this fractious temper, punctuated by points from Niall McCready and Martin Gallagher. When Walsh called a halt to proceedings there wasn't too many unhappy to have the day's business finished.
Red Hugh's were a diminished force from the sides' meeting earlier in the year and the Killygordon outfit clearly had little appetite for the fixture. By contrast Aodh Ruadh were plainly focused on finishing the year on a high after enduring a mid-season slump which almost saw the Ernesiders make the drop into the bottom tier.
It was a day when all the best performances came from the home side. The whole defence was very slick, with not a single yellow card picked up by any of them, something worth considering in what was an ill-tempered game at times. David Dolan was in sublime form and it was between himself and Brian Roper for man of the match. All of the front six got on the score sheet, and in fact Niall McCready was the only one who failed to raise a green flag.
The season ended with Aodh Ruadh three points off their final total for 2011, a tally which saw them in a promotion play-off. After a tough spell there is a lot of optimism about 2013 and the possibilities it might offer.
Vital Statistics
Teams
Aodh Ruadh
Peter Boyle; PJ McGee, Ciron Whoriskey, Damien Cleary; Ronan Drummond, Anthony Boyle, Eamonn McGrath; Kerry Ryan (0-1), Barry Ward; Niall McCready (0-1), David Dolan (1-4, 3f), Martin Gallagher (1-1); Diarmaid McInerney (1-2, 1f), Brian Roper (1-0), Ryan Granaghan (1-0).
Substitutes: Donagh McIntyre for Barry Ward: 15 minutes; James Barron for Brian Roper: 54 minutes; Aidan Murray, Kieran Keown, Ronan Matthews, Niall Murray, Ryan Patton, Michael Ward, Gary Carty.
Yellow cards: Brian Roper: 43 minutes; Donagh McIntyre: 50 minutes; Ryan Granaghan: 54 minutes.
Red card: Kerry Ryan: 47 minutes.
Wides: 4
Frees conceded: 28.
Red Hugh's
Luke Kelly; Gary Kelly, Thomas McMenamin, Shane Gallagher, Alan Mongan (1-0), Kevin Melaugh, Michael Sweeney; Michael McMenamin, Eugene Brown; Pauric McMenamin, Colm Melaugh, Peader McGlinchy; Christopher Bonner, Martin Bonner, Damien Browne (1-1).
Substitutes: Damien Wilson for Christopher Bonner: 45 minutes.
Yellow cards: Damien Browne: 45 minutes; Colm Melaugh: 54 minutes; Gary Kelly: 54 minutes.
Red card: Kevin Melaugh: 47 minutes.
Wides: 4
Frees conceded: 21.
Referee: Ryan Walsh (Bundoran).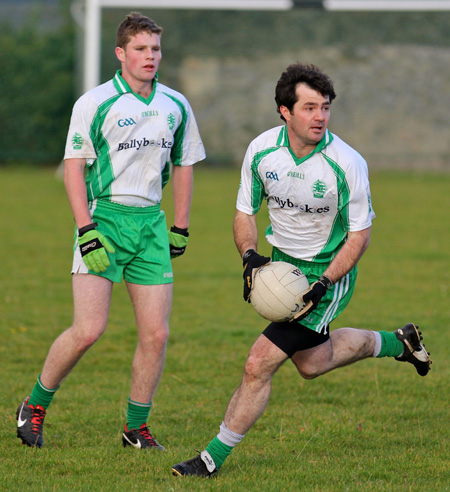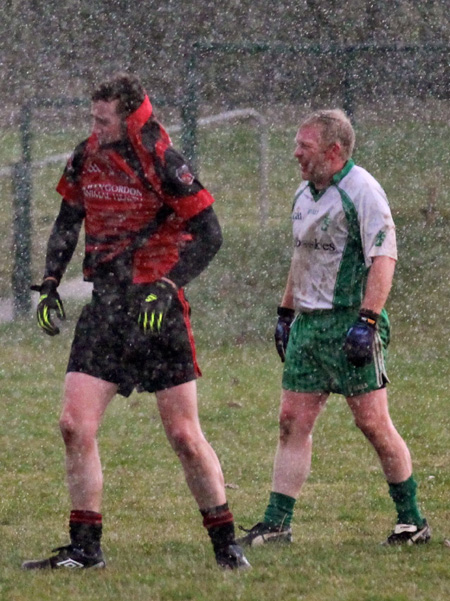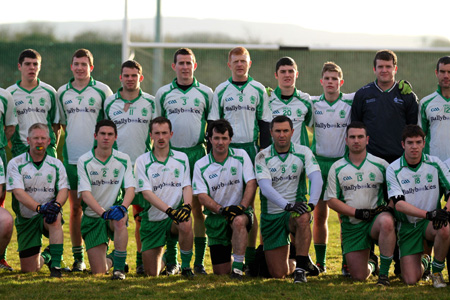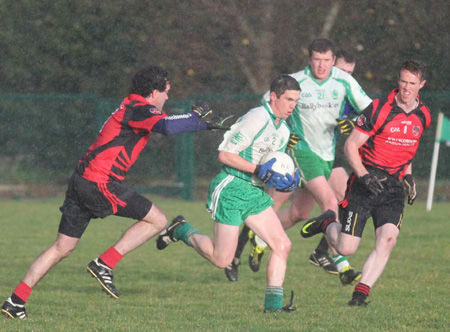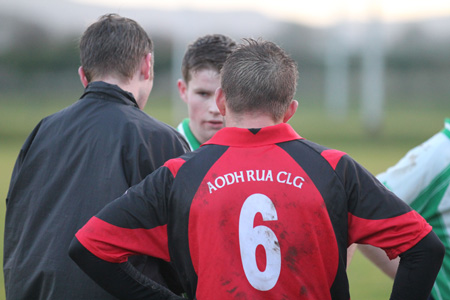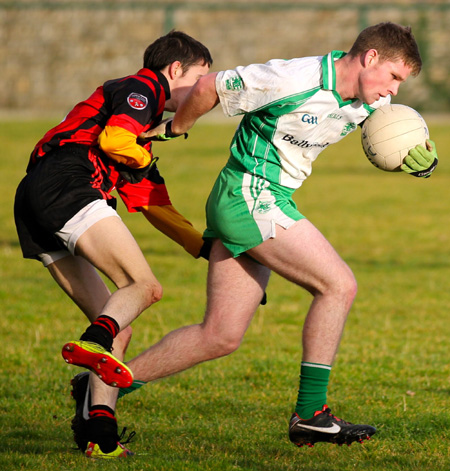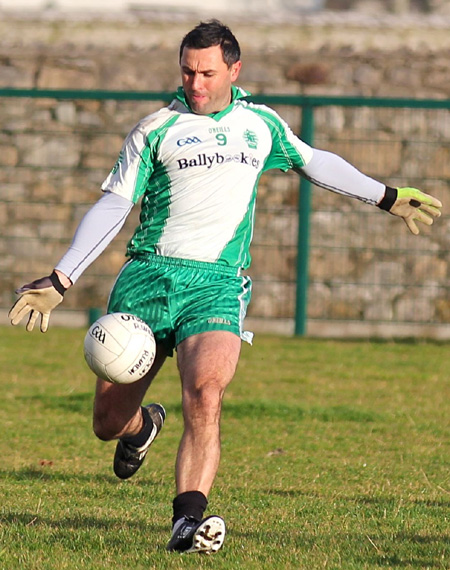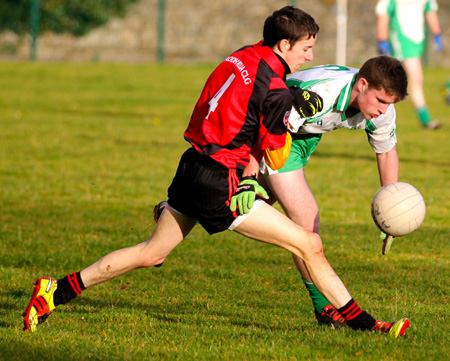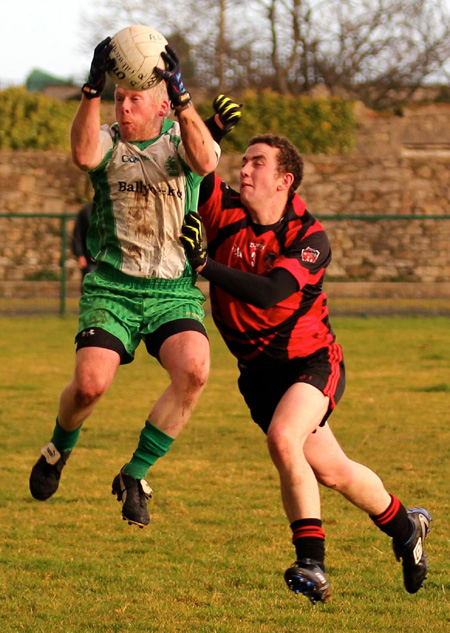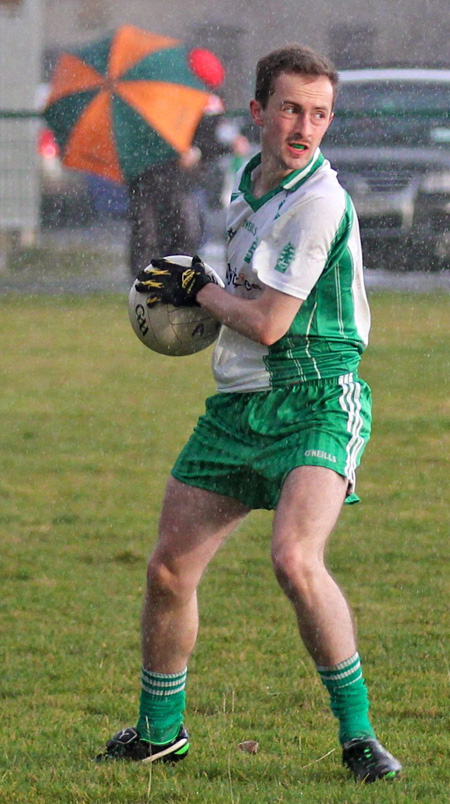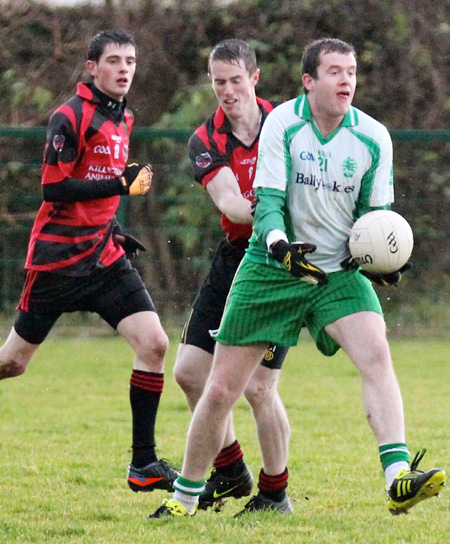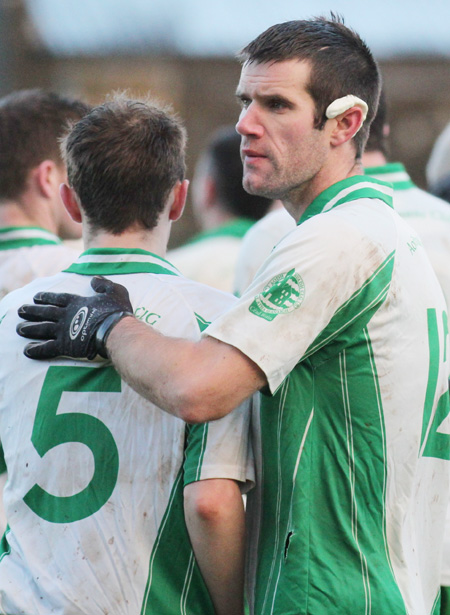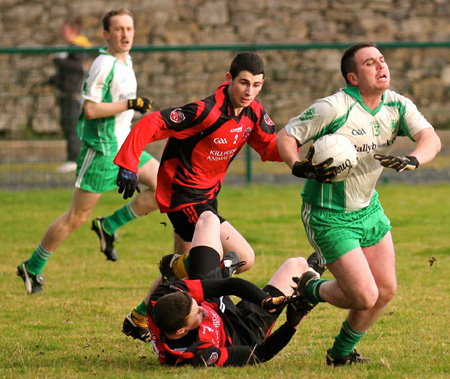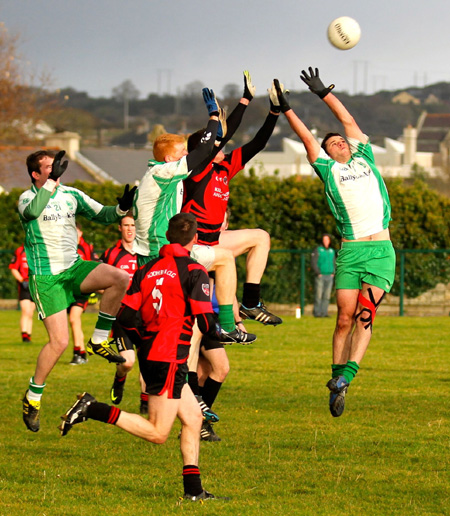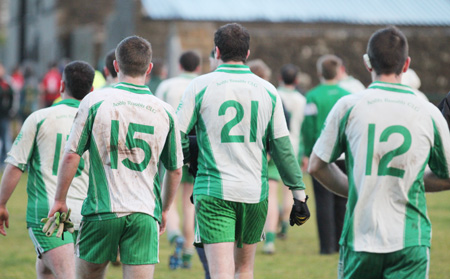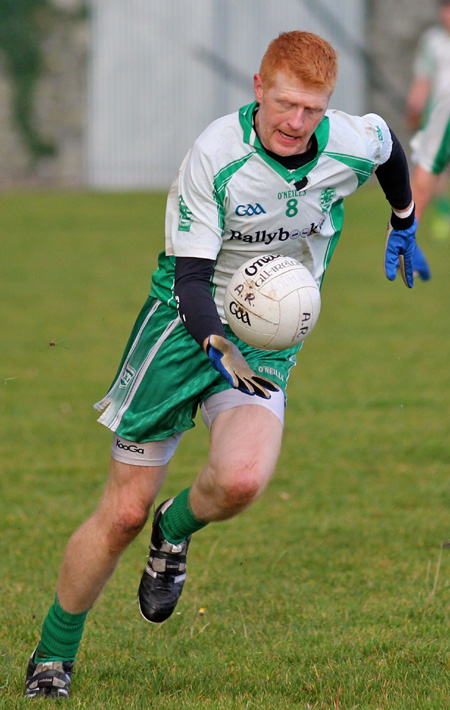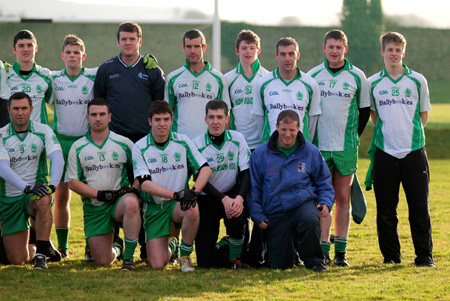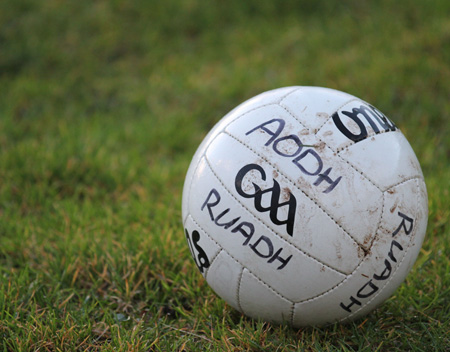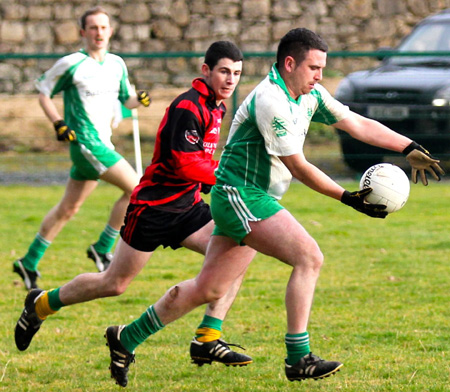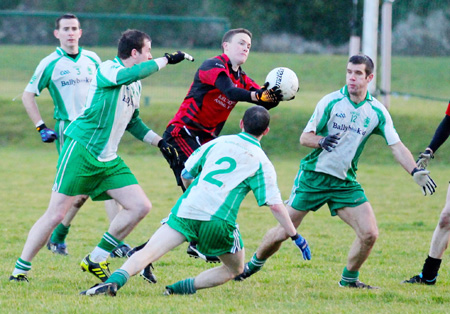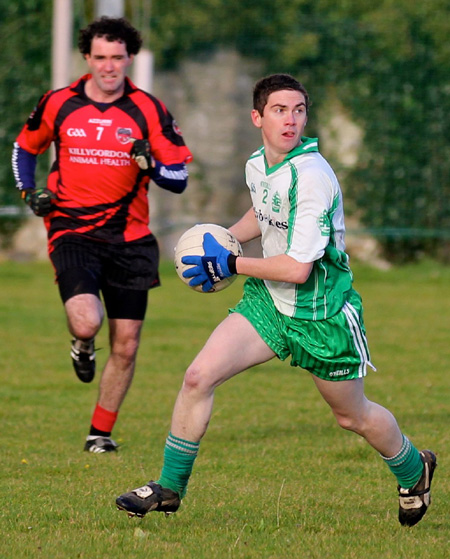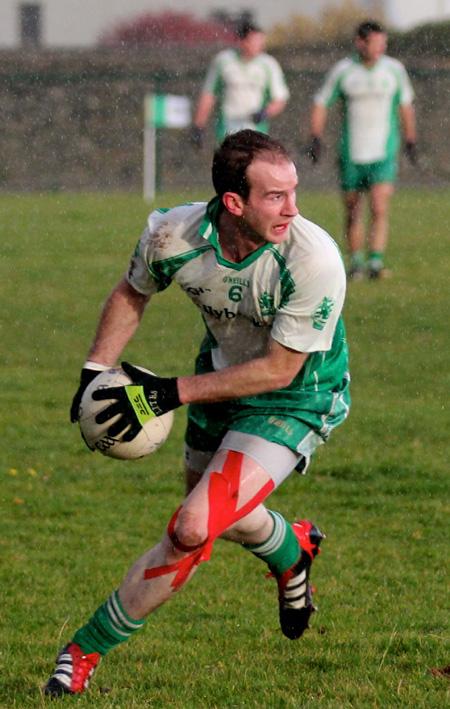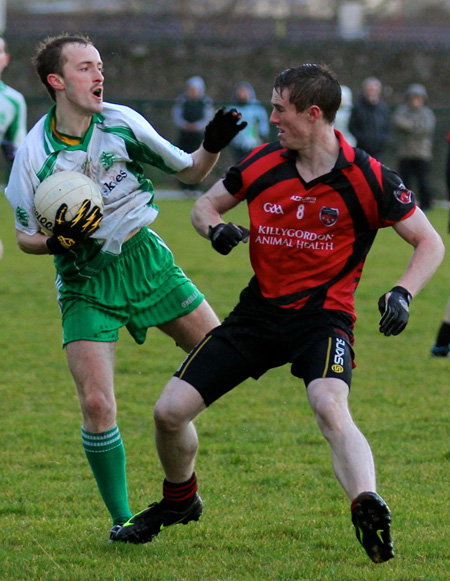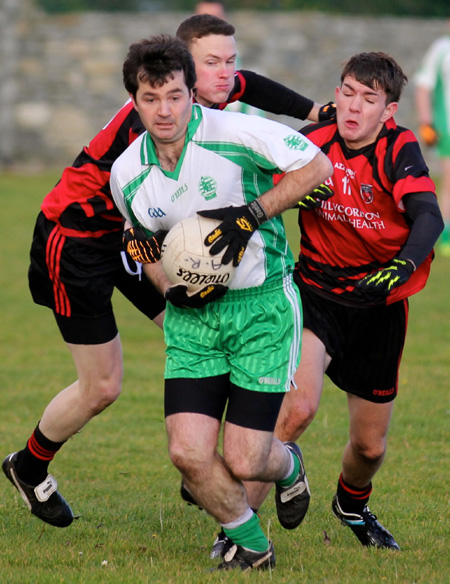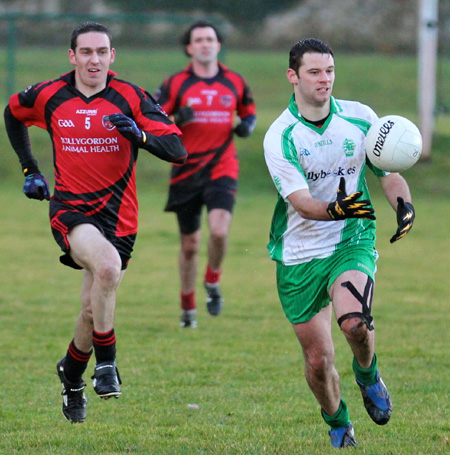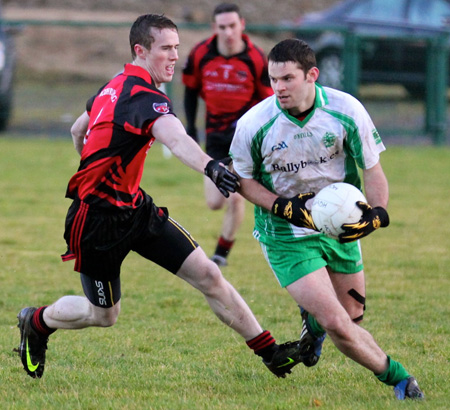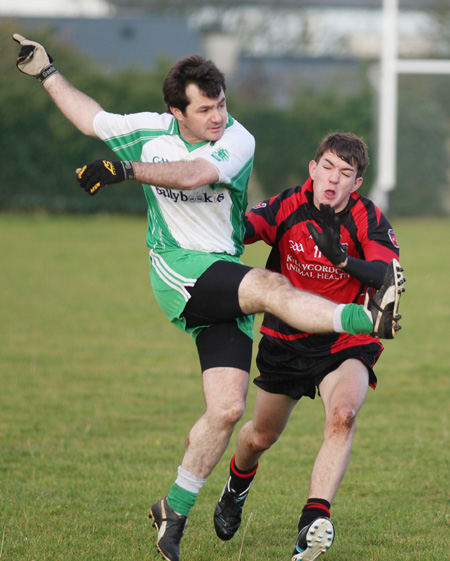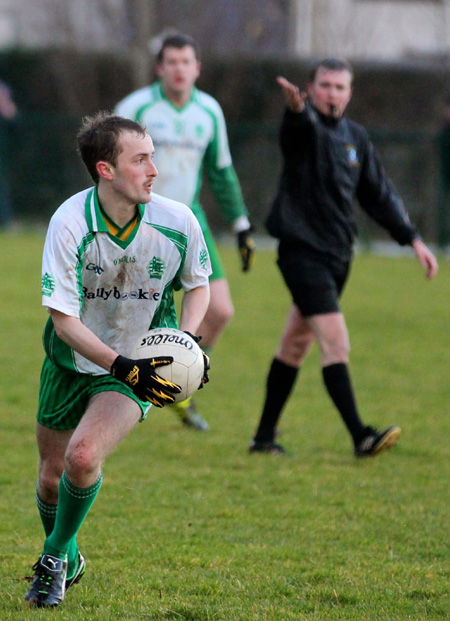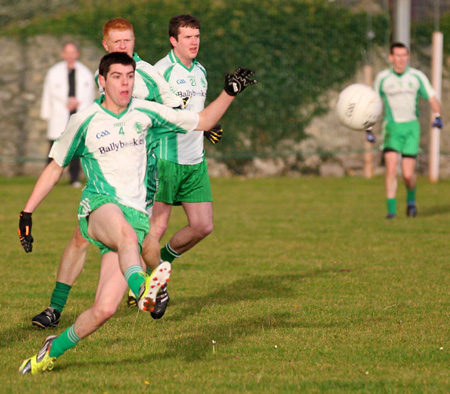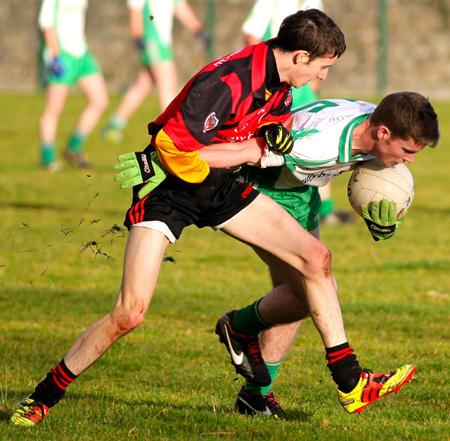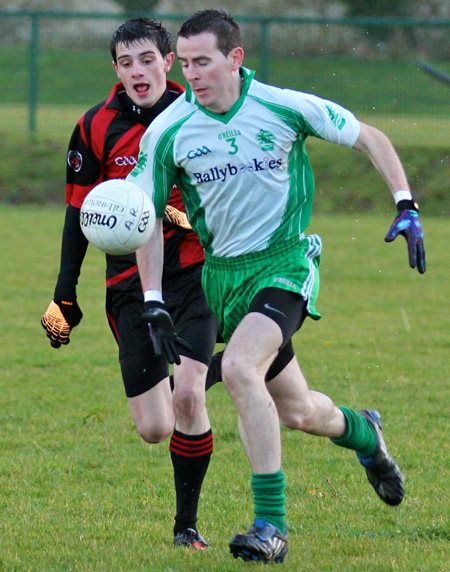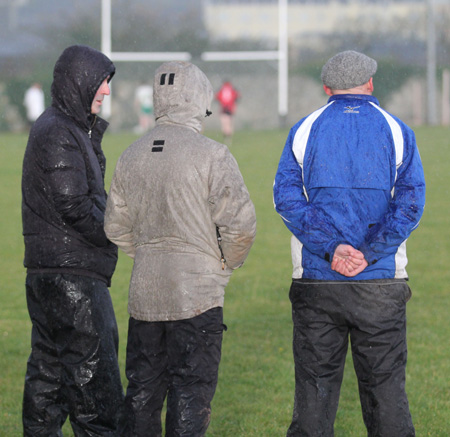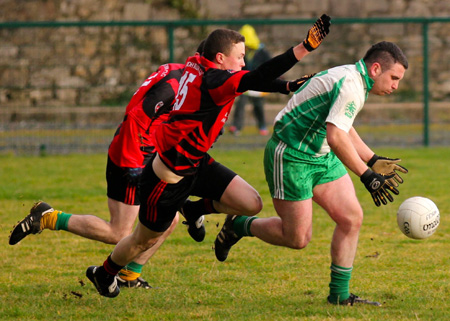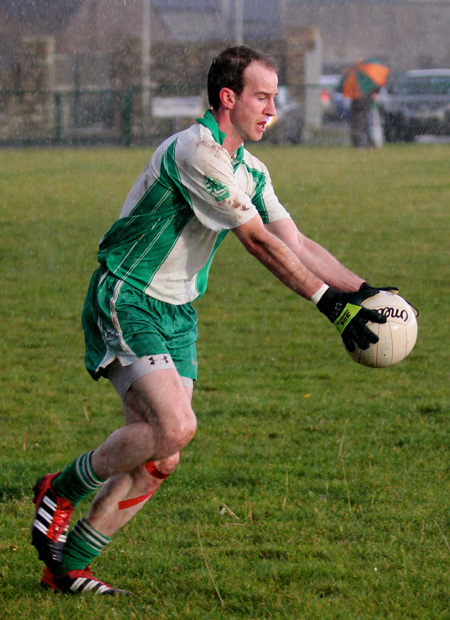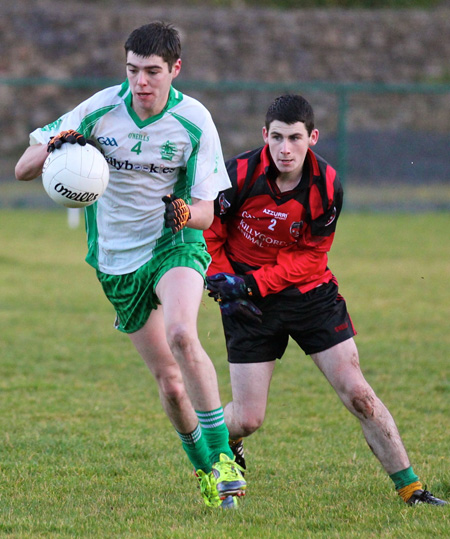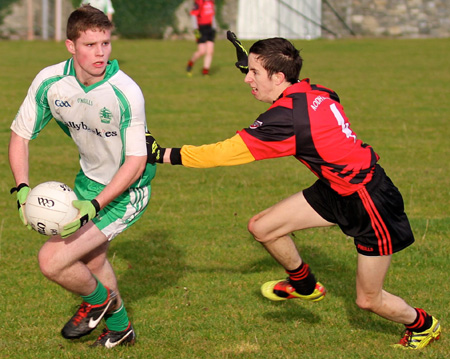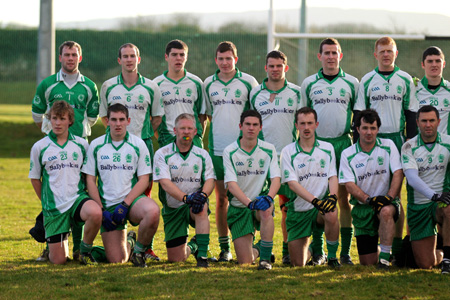 Last modified: Monday, 1 June 2020 at 12:13pm