Late Buncrana point salvages a draw
Intermediate Reserve Football Championship Quarter-Final
6 July 2013
Aodh Ruadh 3-7
Buncrana 3-7
John Hughes reports from Father Tierney Park
These two sides fought out a entertaining, helter skelter intermediate reserve championship quarter final which saw six goals and the fortunes of war ebb and flow between two evenly matched sides.
Aodh Ruadh had the early pressure and after two wides Dermot Slevin opened the homesters account with a routine left foot free three minute in. It was another three minutes before Buncrana were able to make their mark on the score board, John Doherty curling over a nice effort from 30 metres out. The game ebbed and flowed before Buncrana made a decisive move. A ball into the corner was won by Stephen McConnell, he beat his marker raced along the endline swept in a beauty of an oblique shot which beat Karl O'Brien, a minute later an McConnell was won a high ball in and, one-on-one with the keeper he was had no compunction in banging in his second goal in as many minutes. Barely another minute had passed before McConnell was on the ball again, this time punting over a towering point. Anthony Coughlan got a point in the 13th minute to stop the rot for the homesters, but there was no mistaking it, Aodh Ruadh were reeling down 0-2 to 2-2 entering the second quarter.
Cometh the hour though, cometh the man. Paddy Gillespie made a run from his own half, played a one to two with Anthony Coughlan which put him through oneon-one one with the keeper. Gillespie, not necessarily known for his scoring exploits, hit a right foot scorcher to the top right corner which Messi would have been proud of. On 18 minutes Anthony Coughlan cut the gap further with a free from out on the left. However with midfielders Ciaran McNicholas and Ronan O'Doherty on the mark for Buncrana were able to take their cushion back out to four points, 1-3 to 2-4.
The visitors were struggling with Coughlan and it fell to him to put Aodh Ruadh back on the front foot, firing over a point in the 24th minute. Buncranan were able respond through Gavin McConnell to restore their two score advantage.
Ryan Granaghan was key in the next big moment of the match which came in the 27th minute. He made a strong run, drawing a number of Buncrana markers, before flicking off a clever pass to Anthony Coughlan. Coughlan only had one thing on his mind and he unleashed a rocket of a shot which left Ciaran Hegarty with no chance. It was a vital score as that three pointer took the scores to 2-4 to 2-5 at half time.
Aodh Ruadh got the perfect start to the second half when an Anthony Coughlan point effort came back high off the upright. When it finally dropped, Niall Thomas was under it and left with the reasonably straightforward job of driving the ball past Ciaran Hegarty to put Aodh Ruadh back into the lead for the first time since the early stages of the first half. Three minutes later and Thomas was getting in on the scoring act again, this time sweeping over a lovely long distance point to take the scores to 3-5 to 2-5.
Once again it fell to Stephen McConnell to pull Buncrana back into the game. A free found him standing on the edge of the area where he showed great hands to win his ball, before pivoting and rifling neatly past Karl O'Brien to level the match in the 36 minute, 3-6 apiece. The game ebbed and flowed over the before McConnell again hit the target to take the visitors back into the lead. Once again he had goal on his mind, but a superb O'Brien save denied him and Buncrana had to be content with raising just a white flag.
As the game entered the final quarter Enda McFeely, who had a excellent game in the middle, showed that great quality, consistency, booking first David Finnerty and then Gavin McConnell for dragging around the neck within a minute of each other.
Aodh Ruadh badly needed a score to get back into the game and after weathering some heavy Buncrana pressure and they eventually won a free out around the 45. Dermot Slevin stepped up and struck a shot a sweet as honey, so sweet in fact that he was already on his way back to the half way line as is sailed over the bar. It got even better for Aodh Ruadh a minute later when Ronan Matthews hit a lovely shot under some pressure to edge the Ernesiders back into the lead with seven minutes left, 3-7 to 3-6.
Aodh Ruadh looked like they might just hold out for the win, but with two minutes left, once again it was Stephen McConnell to the rescue for the visitors. Great hands again before lofting over to level the game with a sumptuous score. That was to prove the last action of the game, a 3-7 to 3-7 draw setting it up for a winner-takes-all battle down in Buncrana in the second leg.
Best for Aodh Ruadh were Paddy Gillespie who hared up and down the pitch remorselessly and got a goal-of-the-season effort to crown his day; Niall Murray, classy, assertive and unfussy in defence and the attacking duo of Dermot Slevin and Anthony Coughlan who between them supplied experience, accuracy and no small modicum of swash-buckling style to the Aodh Ruadh offence.
For Buncrana, Stephen McConnell was in unmarkable form, with a pair of hands to die for and was fully worth his 3-3, while the midfield pair of Ciaran McNicholas and Ronan O'Doherty were very impressive.
Vital Statistics
Teams
Aodh Ruadh
Karl O'Brien; David McLoone, Gary Carty, Jason McMenamin; Ronan Matthews (0-1), Niall Murray, Paddy Gillespie (1-0); Niall Harley, Niall Thomas (1-1); Ryan Granaghan, Dermot Slevin (0-2f), Christopher Goan; Michael McNeely, Anthony Coughlan (1-3, 1f), James Barron.
Substitutes: David Finnerty for Jason McMenamin : 39 minutes; Darren Gethins for Ryan Granaghan: 39 minutes; Gerard McIntyre for James Barron: 43 minutes; Aidan Murray for Niall Thomas: 53 minutes; Daniel Kelly, Bréanainn Drummond, Ciaran Slevin, James Kelly, Sylvester Maguire, Peter Horan, Ruairí Durmmond, Johnny Gethins, Raymond Granaghan.
Manager: Gregory Sweeney.
Yellow cards: James Barron: 35 minutes; Christopher Goan: 45 minutes; David Finnerty: 46 minutes; Gerard McIntyre: 48 minutes.
Wides: First half - 8; Second half - 2; Total - 10.
Frees conceded: First half - 3; Second half - 11; Total - 14.
Buncrana
Ciaran Hegarty; Sean Devlin, Alan Fletcher, Philip Harkin; Joseph McRory, Paddy Duffy, John Loughlin; Ciaran McNicholas (0-1), Ronan O'Doherty (0-1f); Michael Gallagher, Oisín O'Flaherty, Gavin McConnell (0-1); Stephen McConnell (3-3), John Doherty (0-1), John Campbell.
Substitutes: James Boyle, Gavin McElhinney, Caolan McLoughlin, Paul Hegarty.
Manager: Laurence Hegarty.
Yellow cards: Gavin McConnell 47 minutes; Stephen McGonigle: 51 minutes; John Loughlin 59 minutes.
Wides: First half - 2; Second half - 0; Total - 2.
Frees conceded: First half - 6; Second half - 13; Total - 19.
Referee: Jimmy White (Killybegs)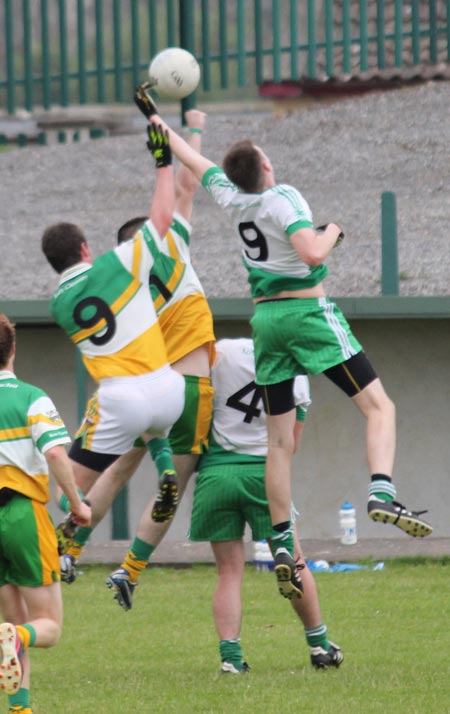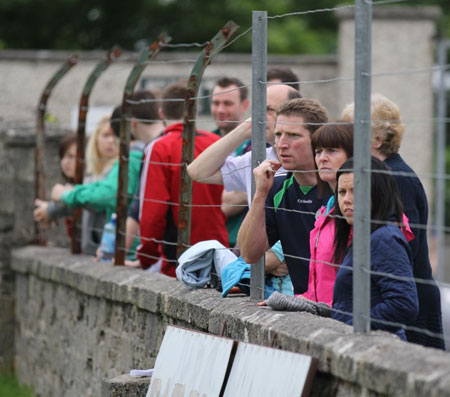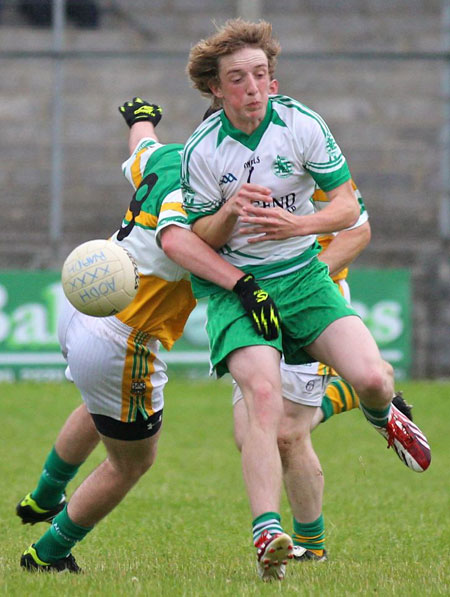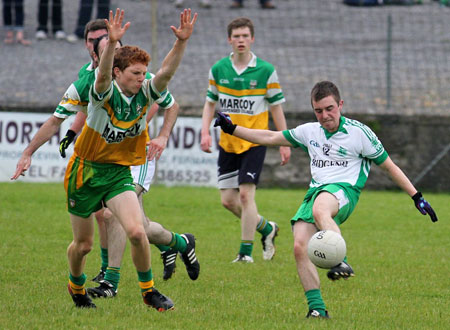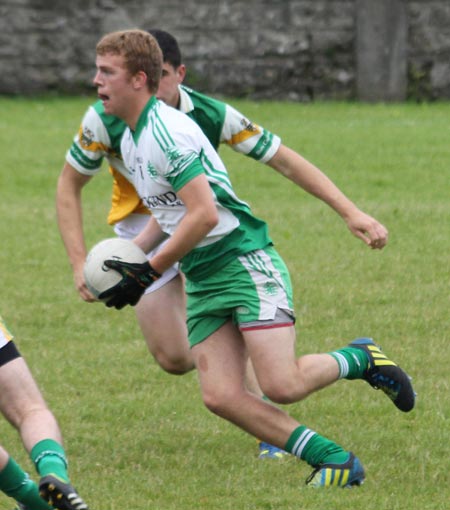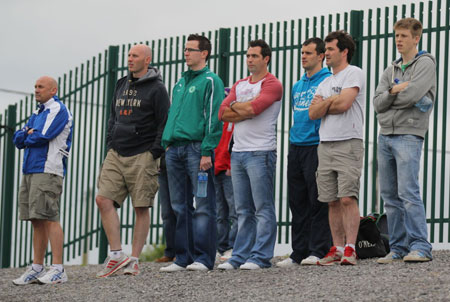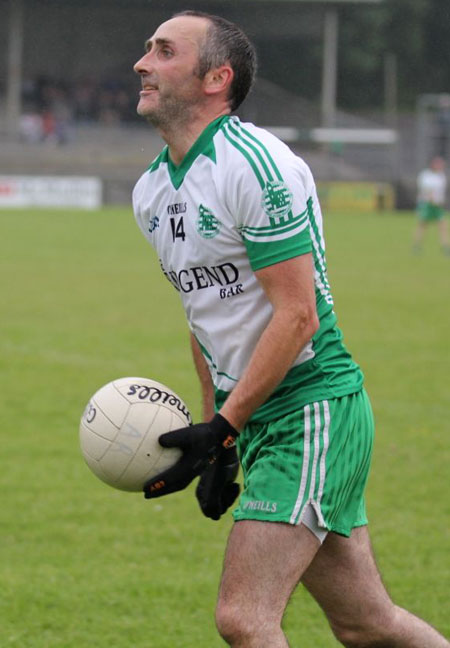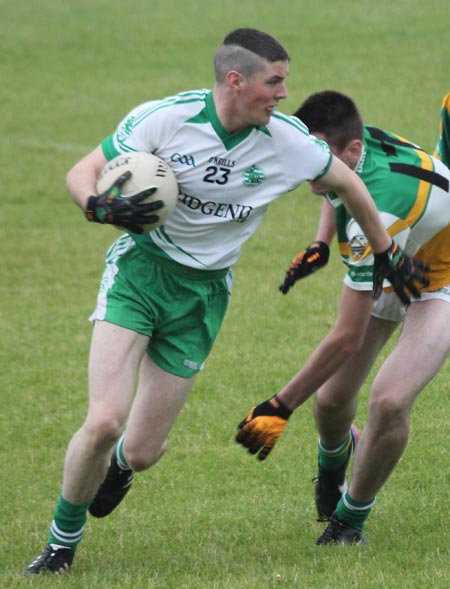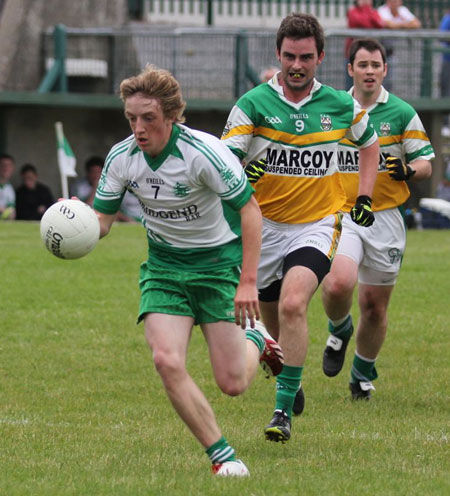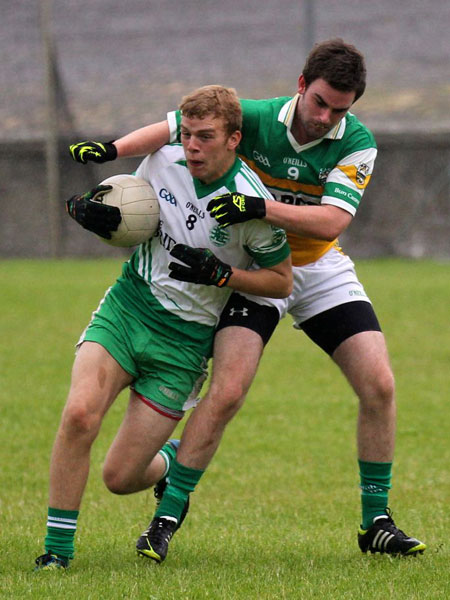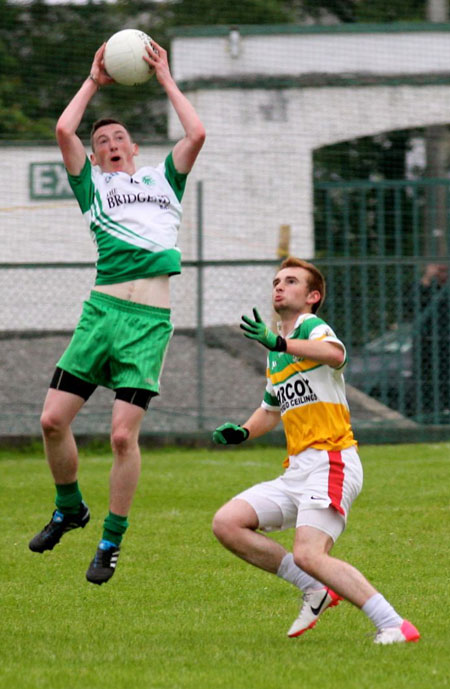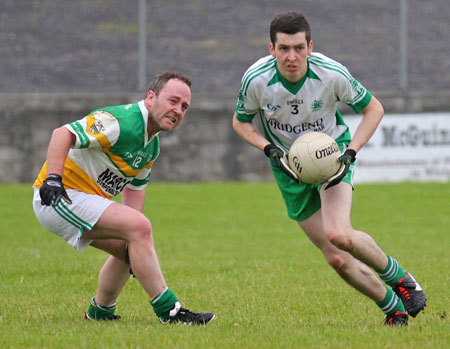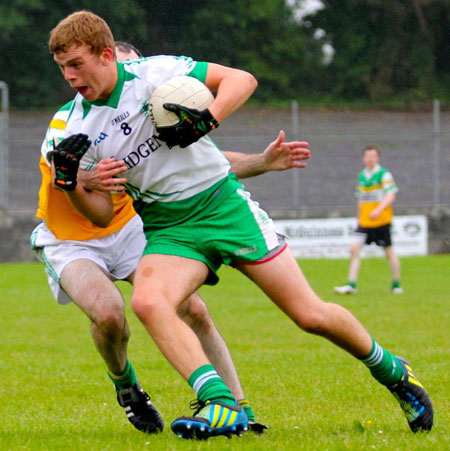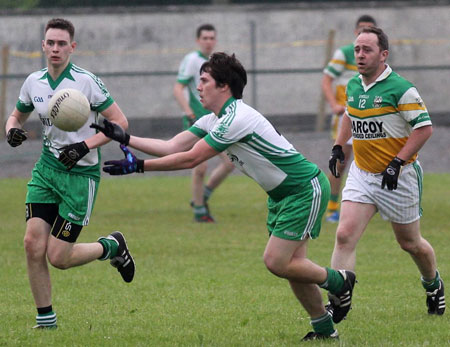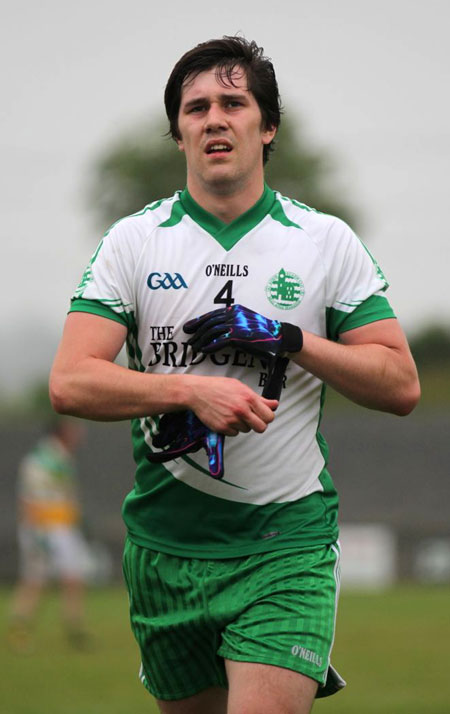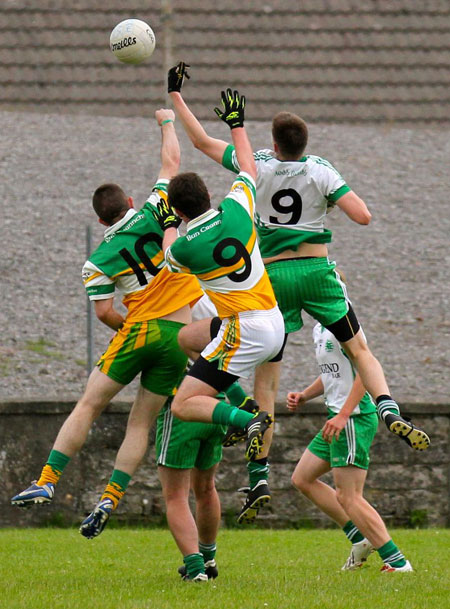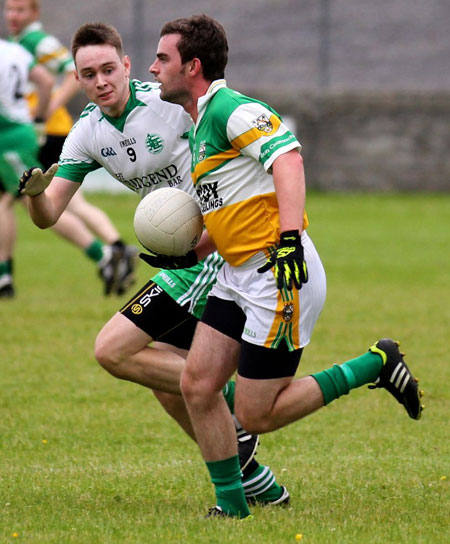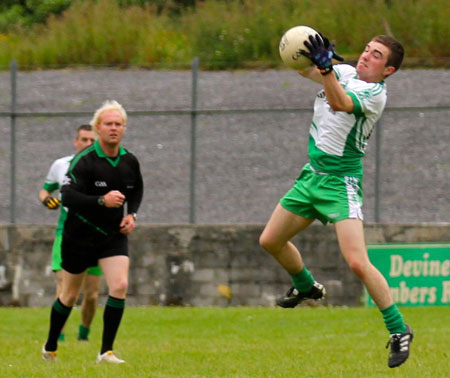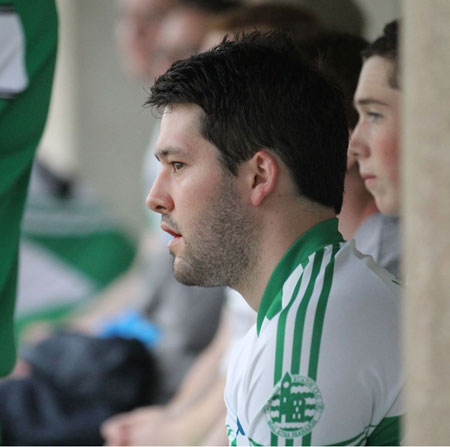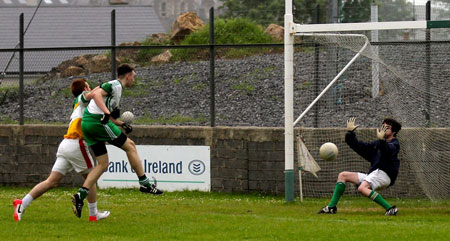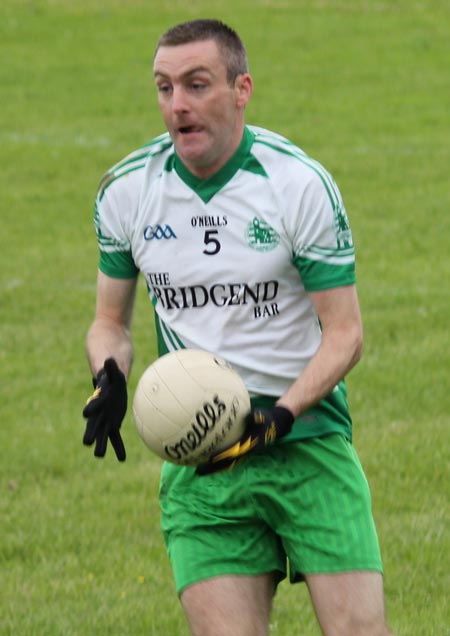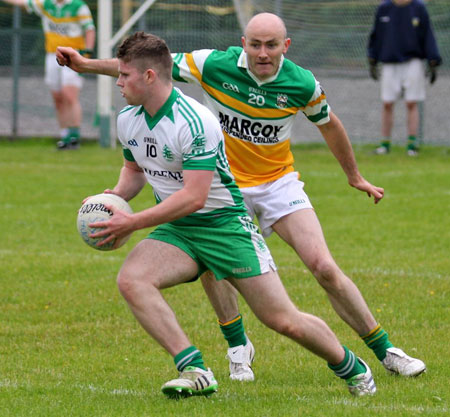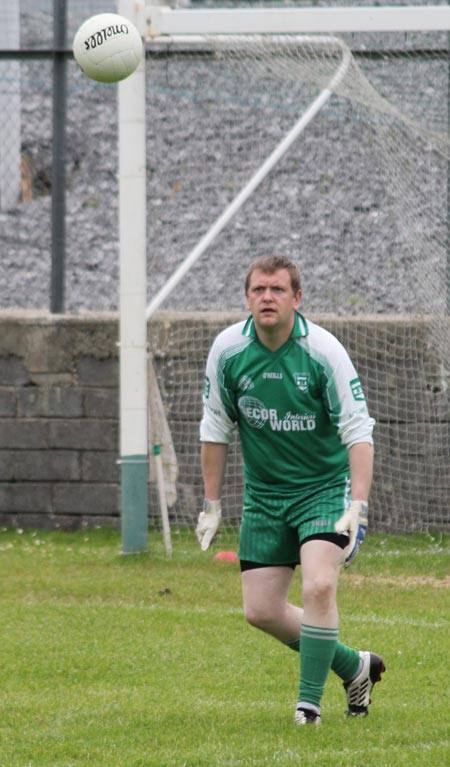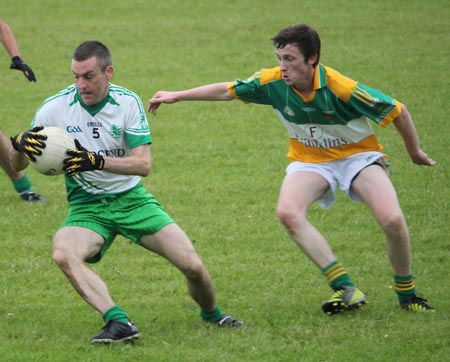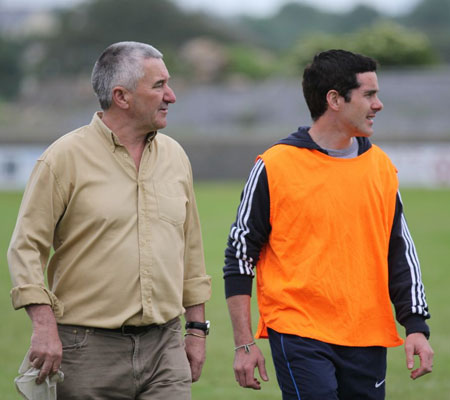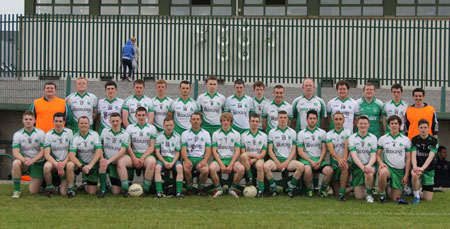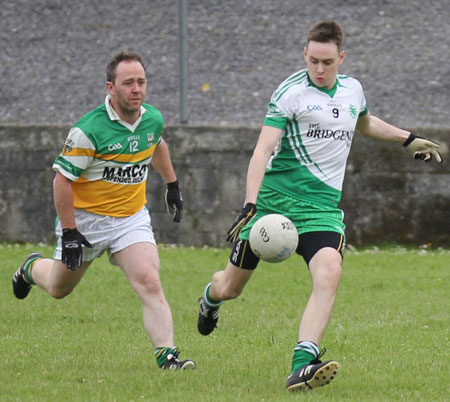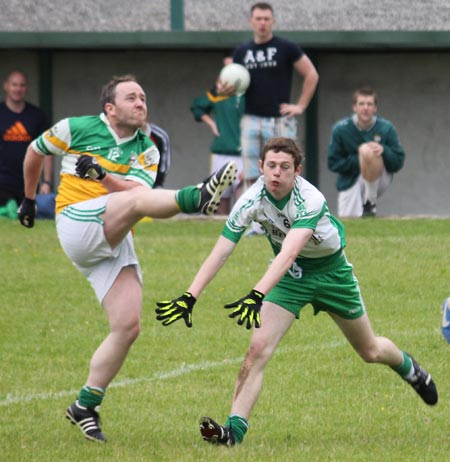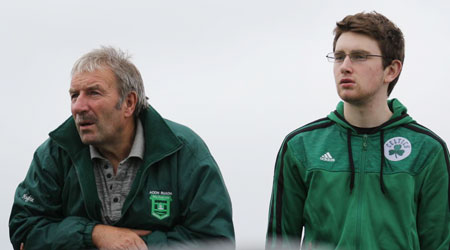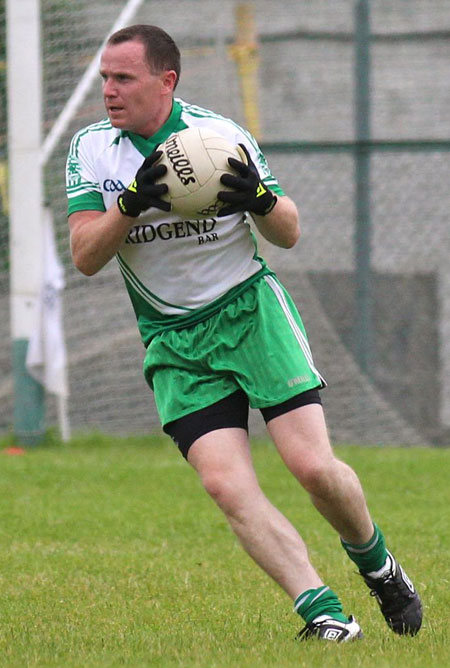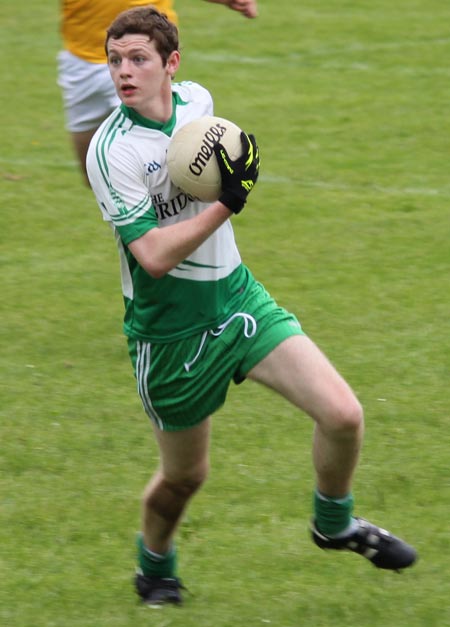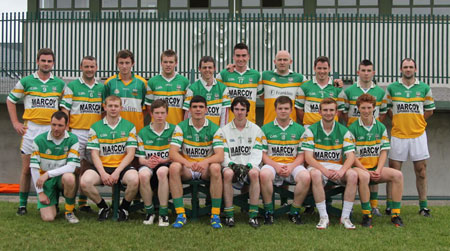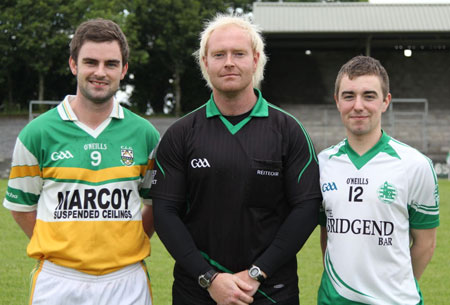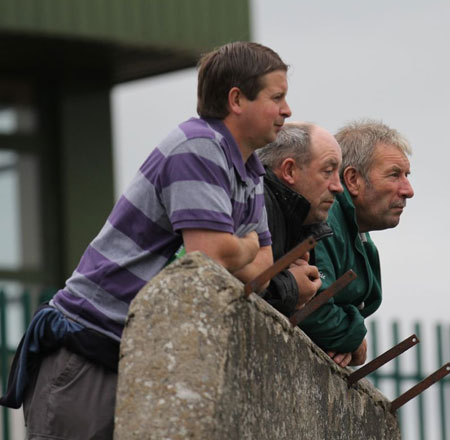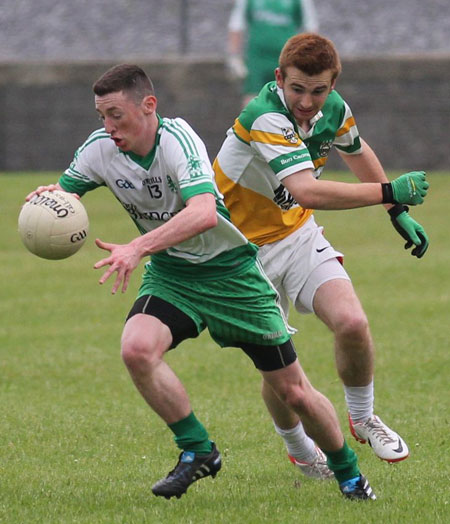 Last modified: Monday, 1 June 2020 at 1:33pm