Reserves make it back-to-back titles
Intermediate Reserve Football Championship
3 November 2012
Aodh Ruadh 0-11
Buncrana 0-3
John Hughes reports from Tir Chonaill Park, Donegal town
History for Aodh Ruadh as the reserves retained their Intermediate title with a scrappy win over Buncrana in the final. The feat is all the more remarkable for the starting team featuring only four starters from the side that defeated Carndonagh in last year's final.
It started off as a poor day for football with wind, rain and biting cold not making for salubrious conditions. However the wind and rain eased off as the game went on and didn't unduly affect the game. Probably more significant was the absence of Paul McGonagle for Buncrana, following his second half appearance in Buncrana's senior loss against Termon in the senior intermediate semi-final, a cameo which ruled him out of reserve action.
Nevertheless Buncrana were first off the mark, Christy Bell converting a close range free with just 48 seconds gone. That was to prove the Inishowen side's only impression on the scoreboard until their next point in the 53rd minute.
David McGurrin was Aodh Ruadh's leading scorer in the campaign coming into this game and he was provider for Johnny Gethins to slot over in the third minute to open the Ernesiders account.
Dermot Slevin was to have a decisive impact on the game from placed ball. He struck over his first on five minutes to edge Aodh Ruadh into the lead. Two minutes later David McGurrin was once again creator, this time for Christopher 'Spanny' Goan, who tucked his effort over well.
The first of a number of Aodh Ruadh goal chances came in the 14th minute, Ronan Matthews was one on one on the keeper and tried to place it rather than power it home and Kevin Doherty was able to anticipate and get his body behind the effort.
Aodh Ruadh had a lot of the ball, but it wasn't being made count on the scoreboard. In that light the conversion of two sweetly struck right wing frees by Dermot Slevin on the 17th and 19th minutes was vital. Those scores eased the holders out to five points and ensured the scoreboard reflected the balance of play a little more accurately.
Another Ballyshannon goal opportunity came on the 20th minute when a Ronan McGurrin shot dropped short and was only just gathered by Kevin Doherty.
The last action of the half came a minute into added time when David McGurrin finally got a score of his own, a close range dead ball from the left. That left Aodh Ruadh going in 0-6 to 0-1 ahead at the break.
Aodh Ruadh resumed the second half where they finished off. David McGurrin, again a creative influence on the ball, got the ball off to captain Michael Ward who showed quick hands to feed Pauric Loughlin who smashed over his shot with conviction.
While Ballyshannon where dominating, scores were hard come by, thanks to dogged Buncrana defending and some unfortunate handling errors. Aodh Ruadh's defence was in great form though and they were beginning to get forward more to back the attack. It was a surging run from Kieran Keown which set up David McGurrin to fist over Aodh Ruadh's eighth point.
The middle period of the second half saw a lot of scrappy play and was primarily notable for a number of Aodh Ruadh goal chances failing to hit the target. Johnny Gethins saw a shot come back off the cross bar on the 39th minute and Pauric Loughlin drove a rasping shot just past the post on the 52nd minute.
A minute later Kevin Tracey finally got Buncrana's second point, this one again from place ball, to put two goals in the game, but it looked a long way back for the Inishowen men.
It took another driving run from deep for Aodh Ruadh to fashion their response. This time it was Gary Carty who was making up the yards, his final ball was flicked on to substitute Matthew 'Turkey' Thompson who pointed well to leave the scores at 0-9 to 0-2.
With Buncrana heads starting to drop Aodh Ruadh were able to express themselves a bit better and there was some nice build-up work ahead of Johnny Gethins point, a score which took Ballyshannon into double digits.
That score was followed by the introduction of manager Val Murray for Dermot Slevin to riotous cheering. It was clear the writing was on the wall for Buncrana.
They hit back with a Gavin McConnell point on the 59th minute, their first from play, but Aodh Ruadh were to have the last say, inspired no doubt by the on-field prompting, and the odd solo dummy, of their managerial maestro. Again it was strong attacking play from deep which proved the genesis of the score, Kieran Keown slashing his way up the field, before setting up James Barron to point in the third minute of added time.
That score was followed shortly after by Michael Mulhern's long whistle and the large Aodh Ruadh following greeted the win with appropriate jubilation.
Charlie Cannon of the Donegal County Board presented the trophy to Michael Ward who gave a speech thanking players, management, sponsors, supporters, Donegal town for the pitch, and concluded by calling for three years for Buncrana.
It was a scrappy affair if truth be told. Aodh Ruadh were in control for the majority of proceedings, but never looked like cutting loose. The fear of a goal getting Buncrana back into the shake up was there until the very closing stages. The main insurance against that eventuality was an extremely assertive performance by the Ballyshannon defence. All in the back six put in dominant performances and snuffed out any possibility of a Buncrana comeback. Pauric Loughlin and Ronan McGurrin had the better of exchanges in the middle of the park, while Aodh Ruadh showed the better attacking endeavour overall.
Vital Statistics
Teams
Aodh Ruadh
Karl O'Brien; Gary Carty, Damien Cleary, Ryan Patton; Michael Ward, Kieran Keown, Ronan Matthews; Pauric Loughlin (0-1), Ronan McGurrin; Ryan Granaghan, Dermot Slevin (0-3f), Christopher Goan (0-1); David McGurrin (0-2, 1f), Johnny Gethins (0-2), Niall Murray.
Substitutes: James Barron (0-1) for Ryan Granaghan: 46 minutes; Matthew Thompson (0-1) for Ronan Matthews: 51 minutes; Michael McNeeley for Niall Murray: 55 minutes; Aidan Murray for Christopher Goan: 56 minutes; Val Murray for Dermot Slevin: 58 minutes; Daniel Kelly, David Finnerty, David McLoone, Darren Gethins, Ruairí Drummond, Anthony Coughlan, Raymond Granaghan, Steven Perry.
Yellow cards: Christopher Goan: 39 minutes.
Wides: 4
Frees conceded: 22
Management: Val Murray, Shane Ward, Greg Sweeney and Anthony Donagher.
Buncrana
Kevin Doherty; Daniel Wilson, Caolán McCann, Stephen Doherty; Patrick Duffy, Andrew McLaughlin, Anthony McGonagle; Stephen McGonagle, Bruce Waldron; Stephen Nelson, Gerard McLaughlin, Christy McDermott (0-1f); John Cassidy, Gavin McConnell (0-1), Kevin Treacy (0-1f).
Substitutes: Philip Scott for Patrick Duffy: 25 minutes; Sean Doherty for Gerard McLaughlin: 46 minutes; Gareth Porter, James Wallace, Paul Hegarty, James Gill, Mark O'Connell, Michael Harkin, Ciaran Hegarty, Ronan Doherty
Yellow cards: Gerard McLaughlin: 36 minutes; Kevin Treacy: 47 minutes.
Wides: 2
Frees conceded: 21
Management: Lawrence Hegarty
Referee: Mickey Mulhearn (St Eunan's)
Aodh Ruadh intermediate reserve campaign statistics
Path to the final
Semi-final
Aodh Ruadh 2-11 Naomh Columba 0-6
Quarter-final second leg
Aodh Ruadh 1-10 Naomh Bríd 0-8
Quarter-final first leg
Aodh Ruadh 1-11 Naomh Bríd 1-5

Scorers - including final
David McGurrin (1-13, 5f)
Johnny Gethins (2-4)
Dermot Slevin (0-9, 7f)
Ryan Granaghan (0-7, 1f)
James Barron (0-2)
Christopher Goan (0-2)
Niall Murray (0-2)
Kieran Keown (0-1)
Pauric Loughlin (0-1)
Michael McNeely (0-1)
Matthew Thompson (0-1)

Video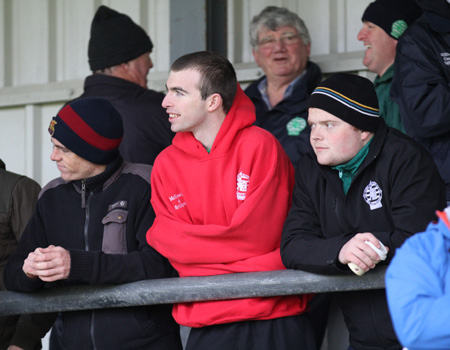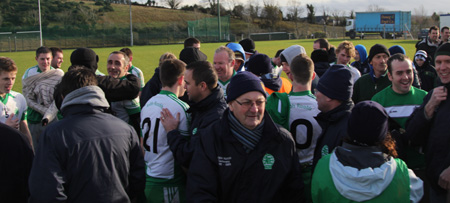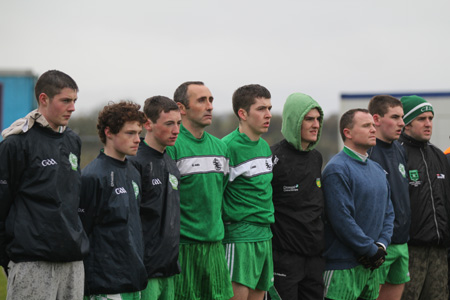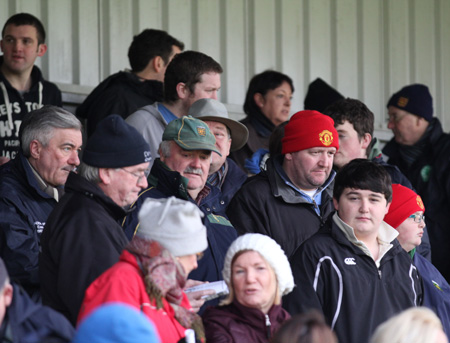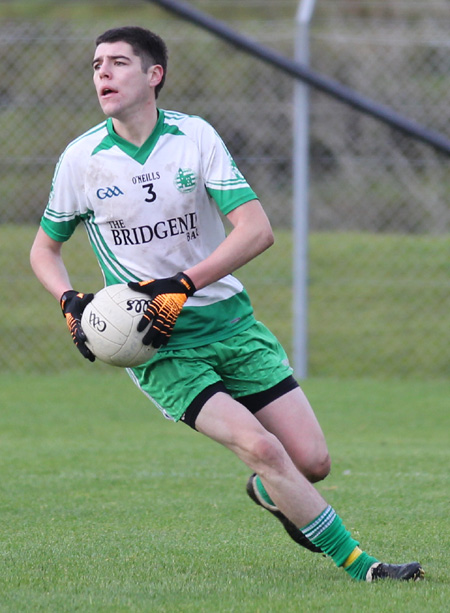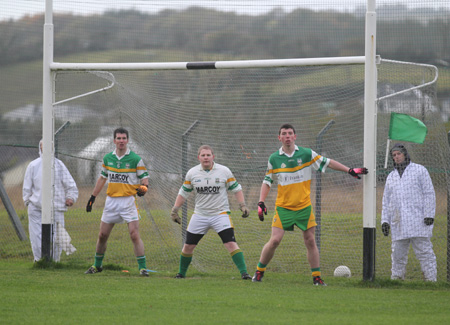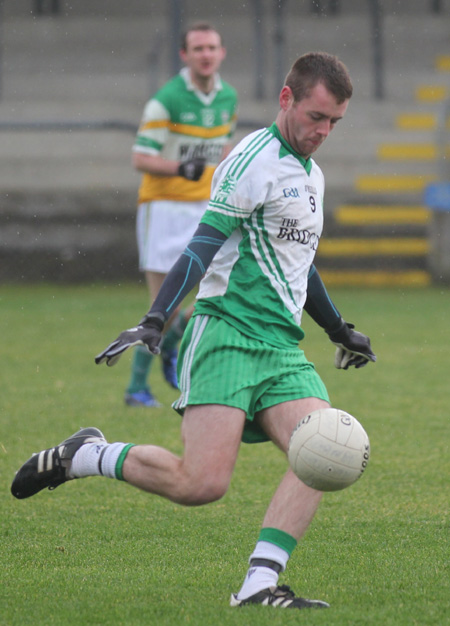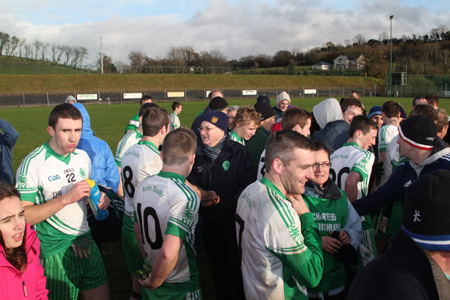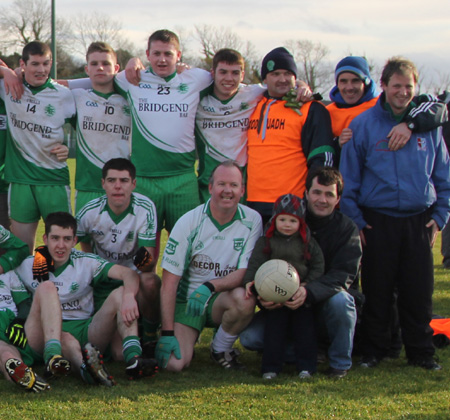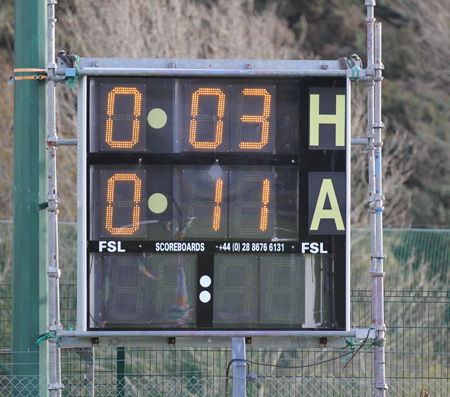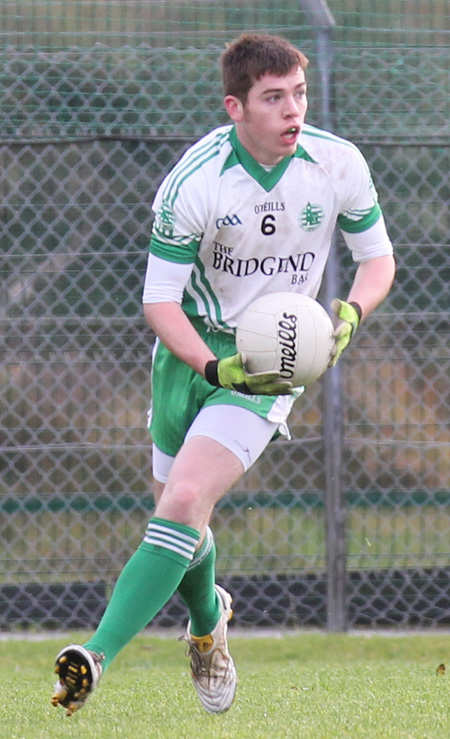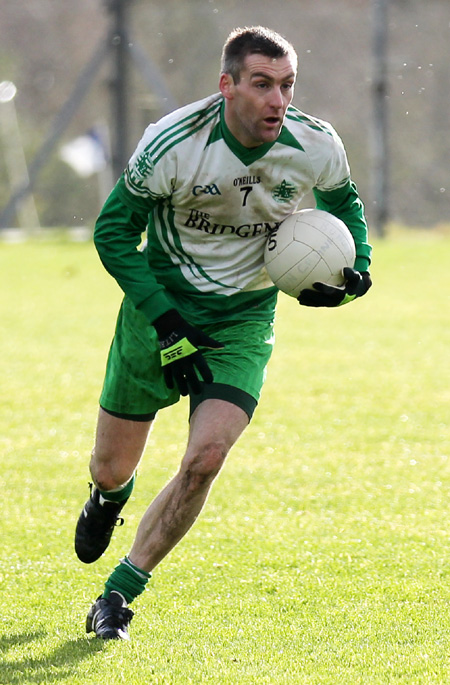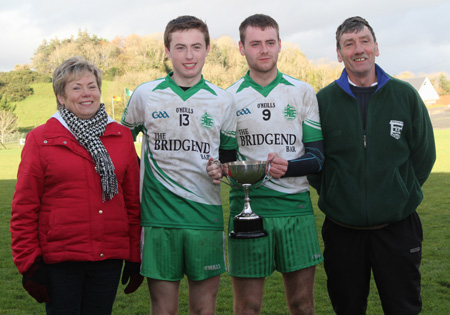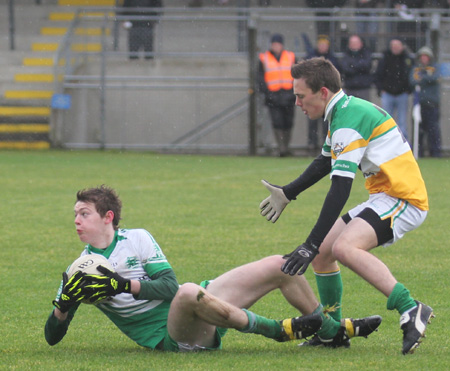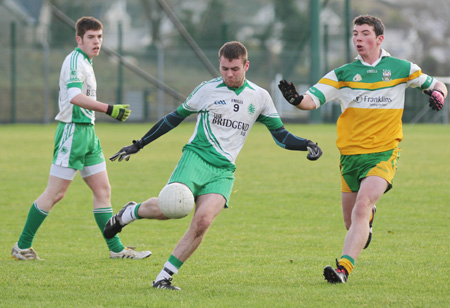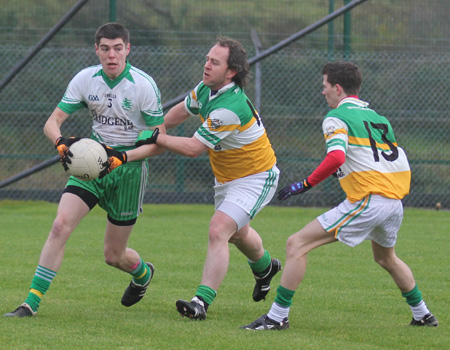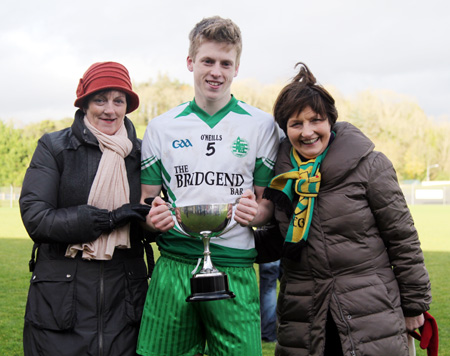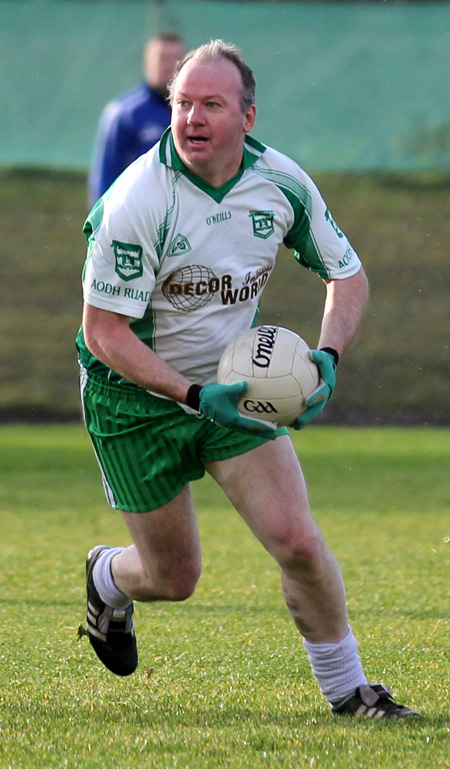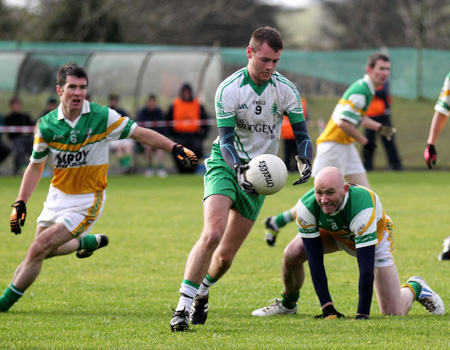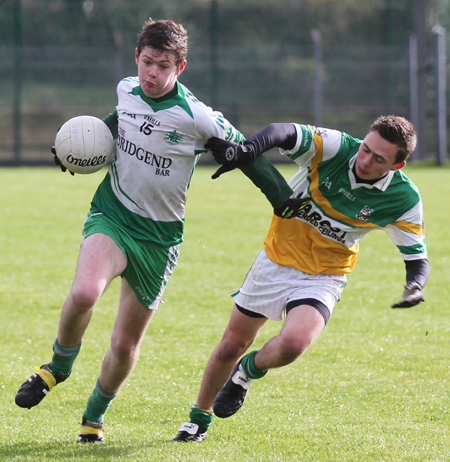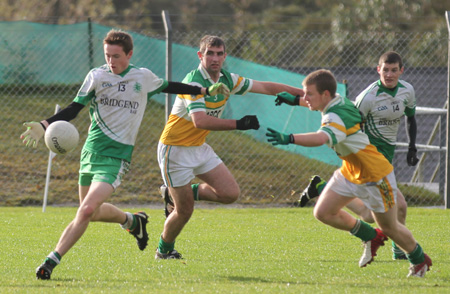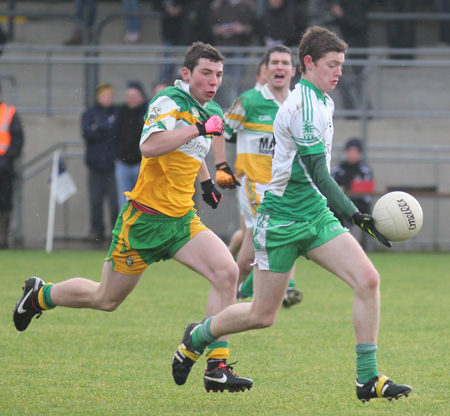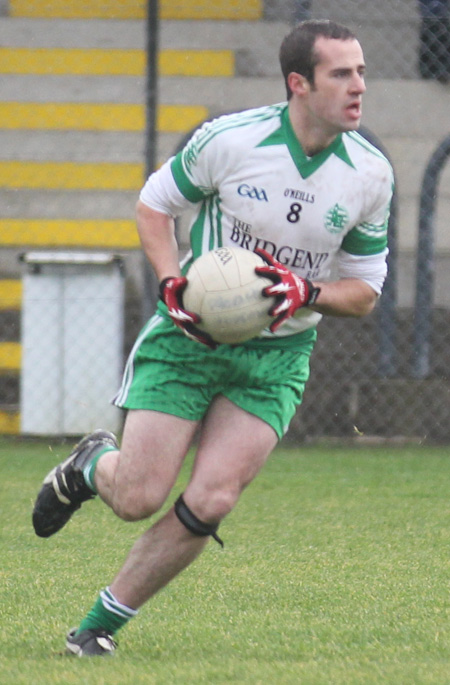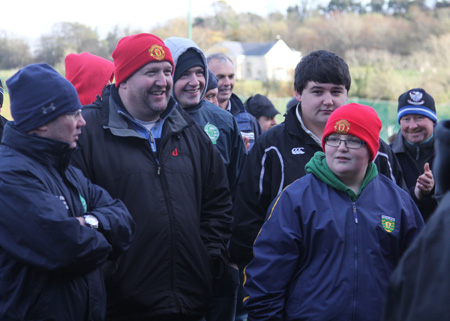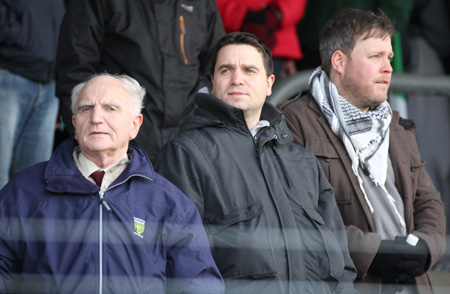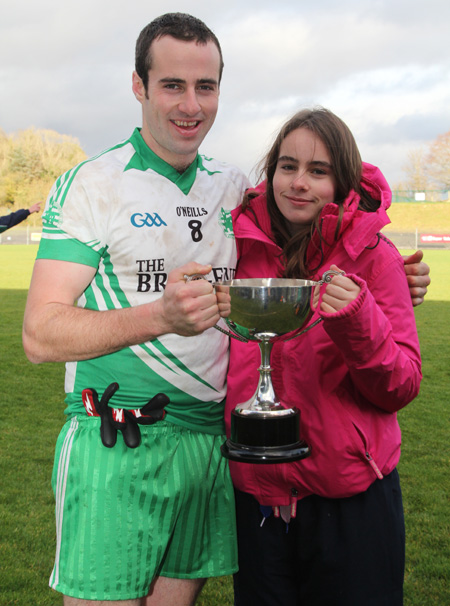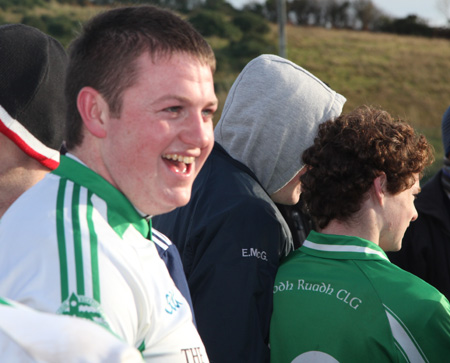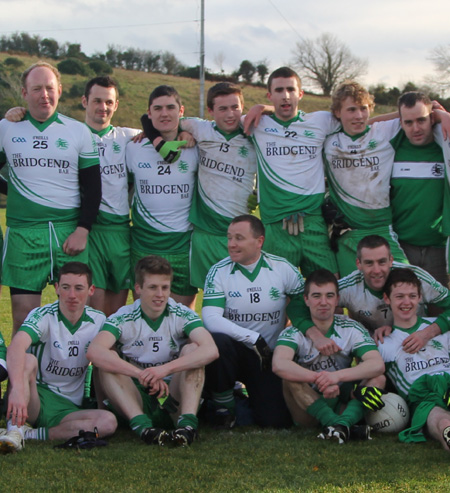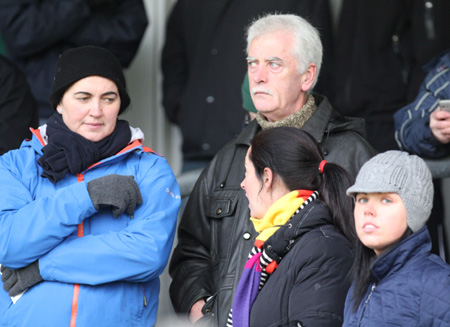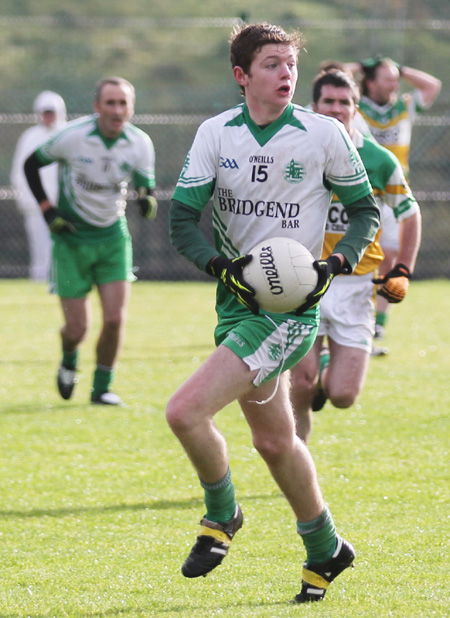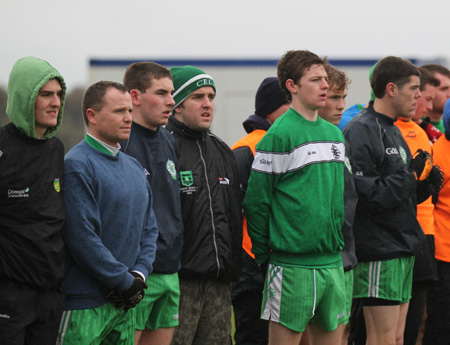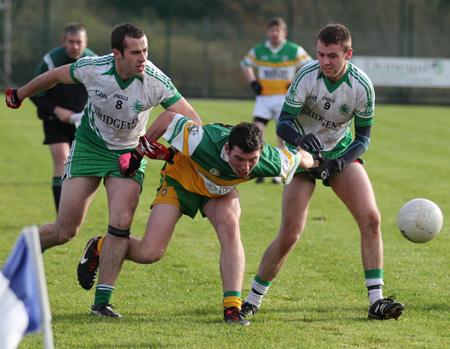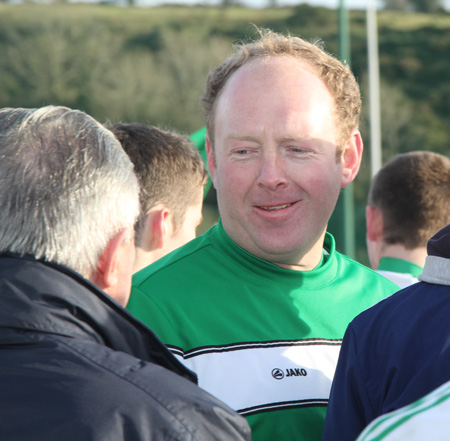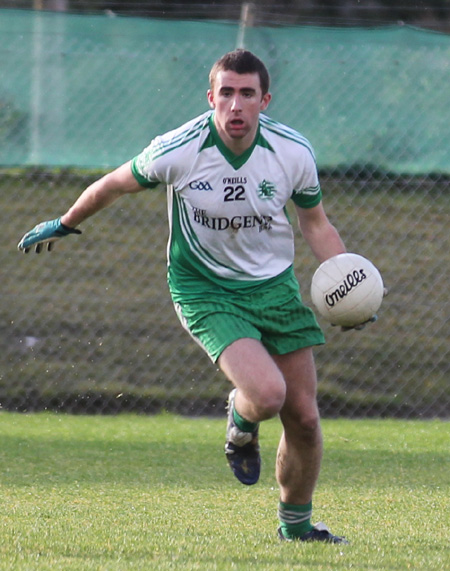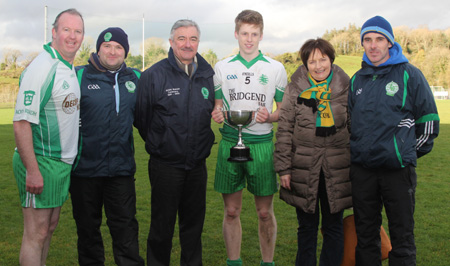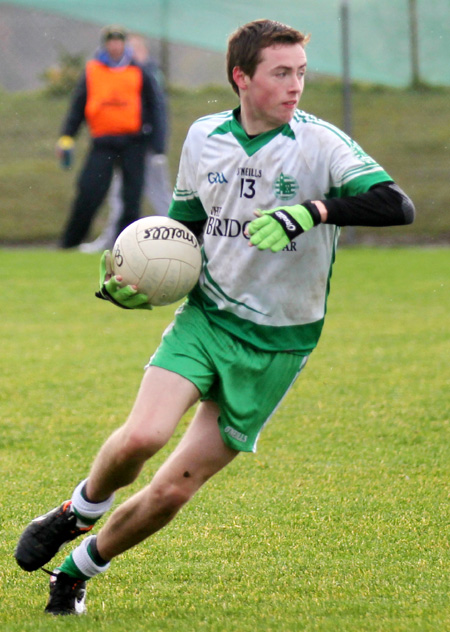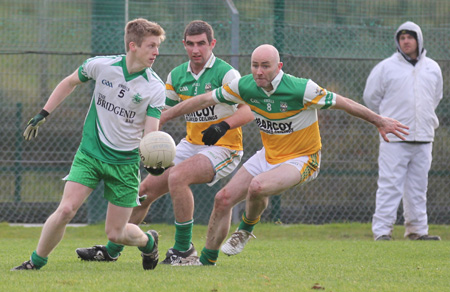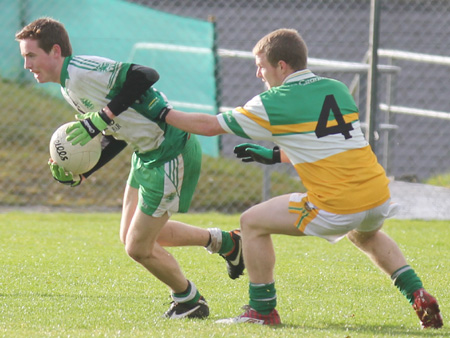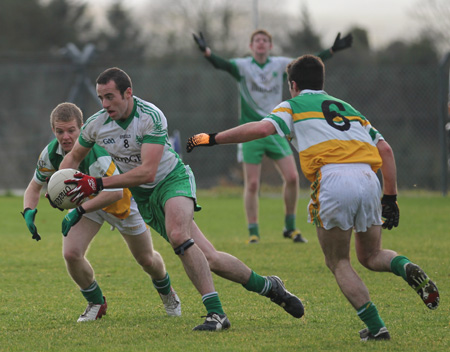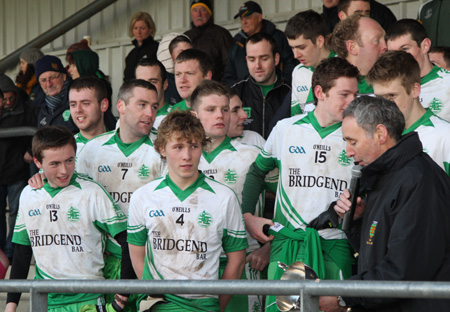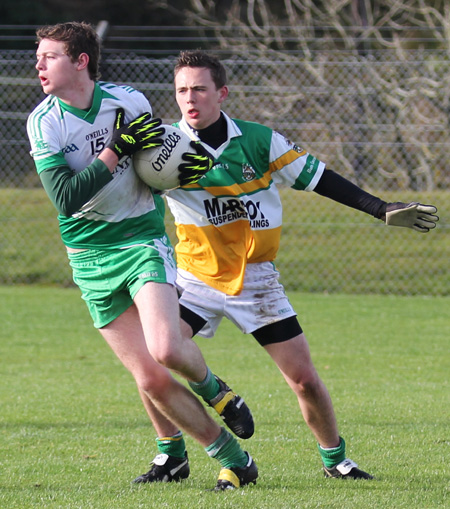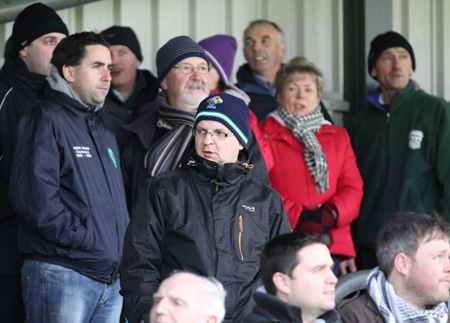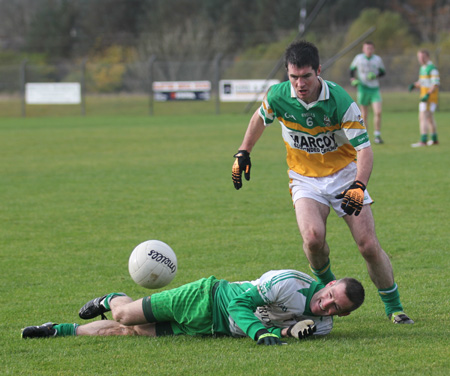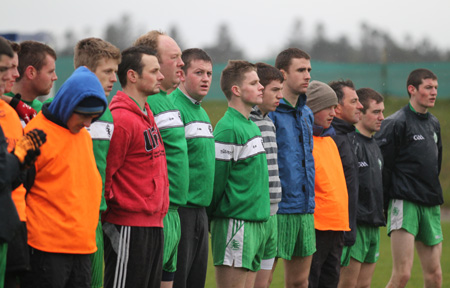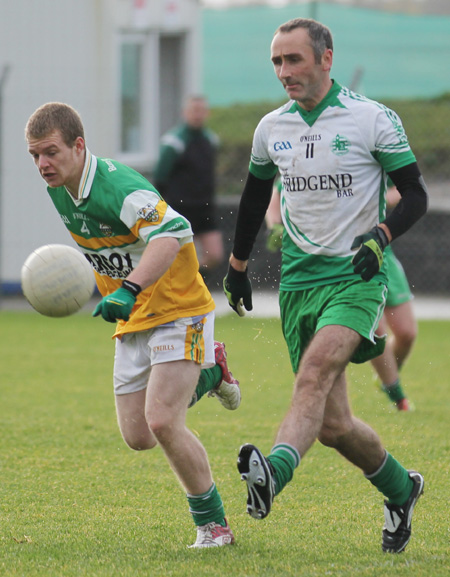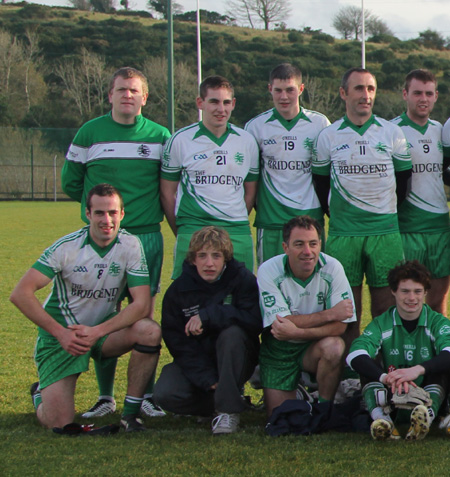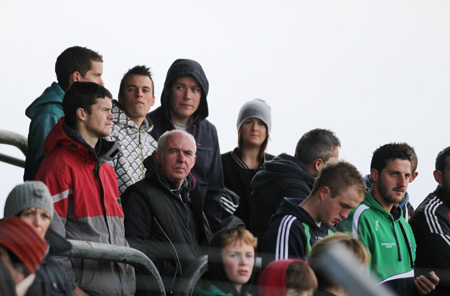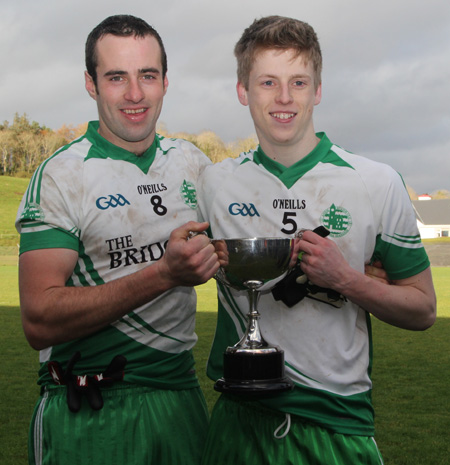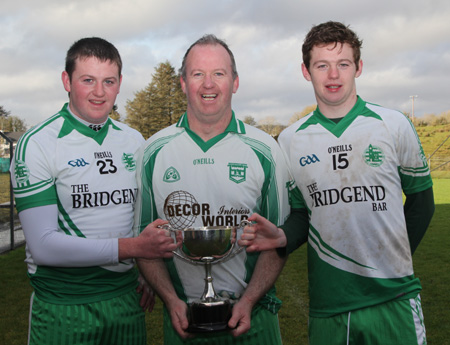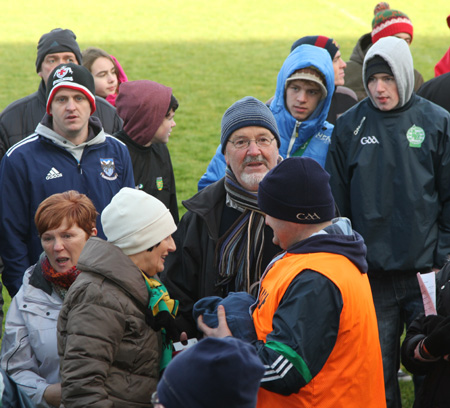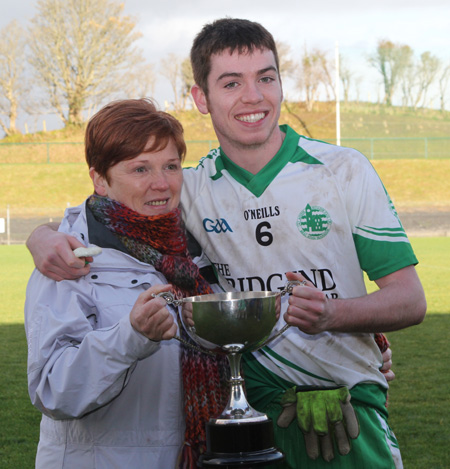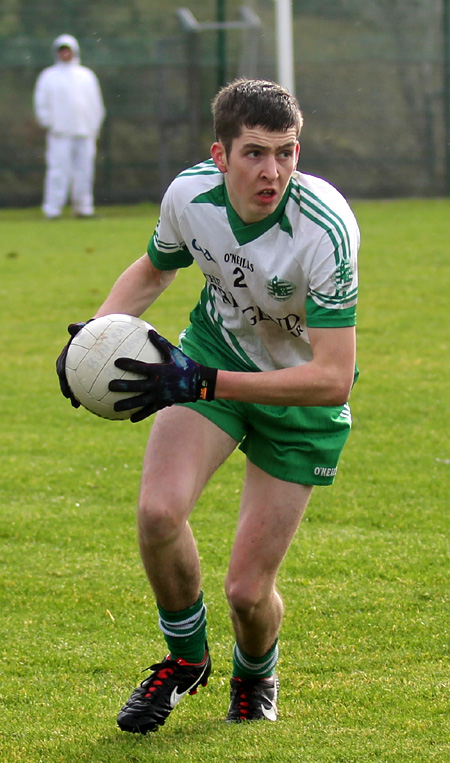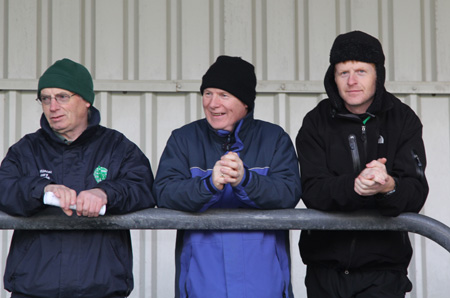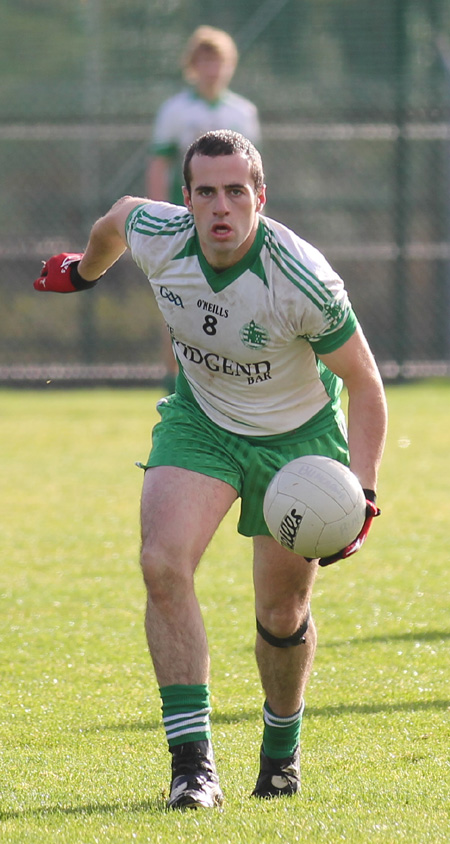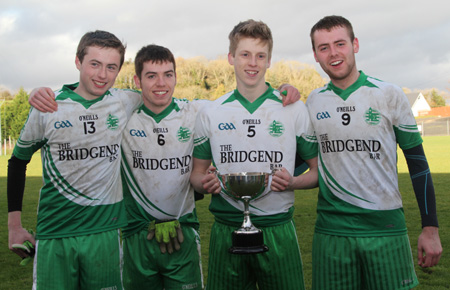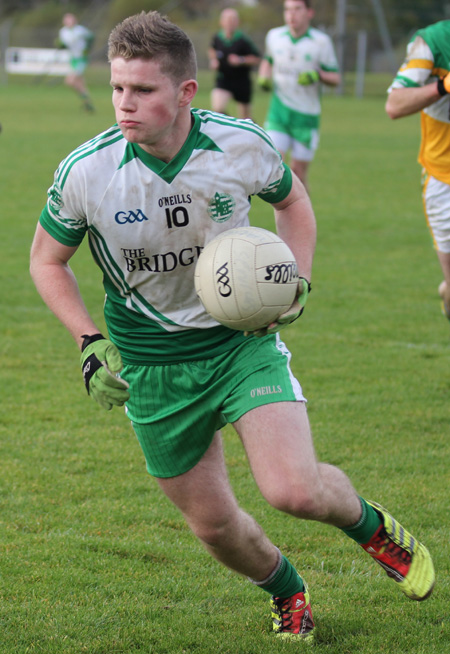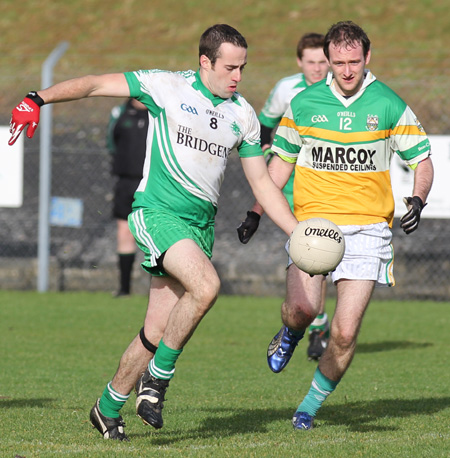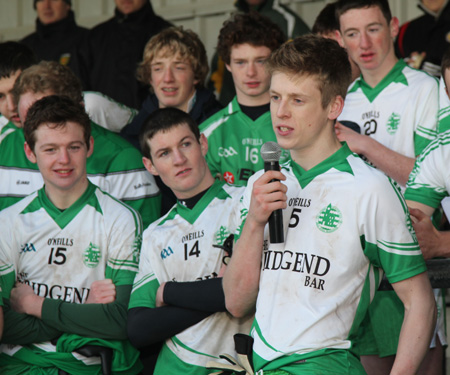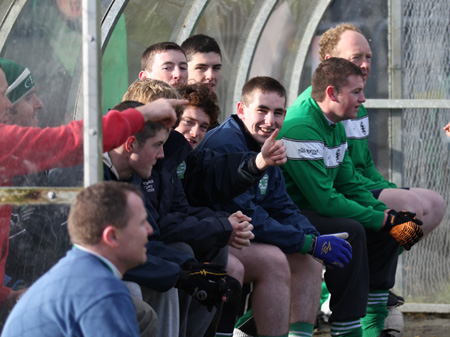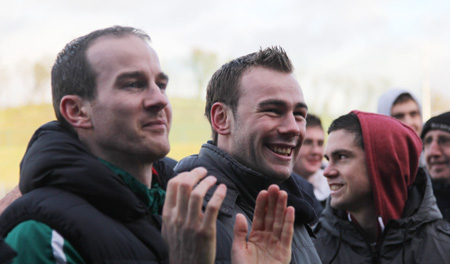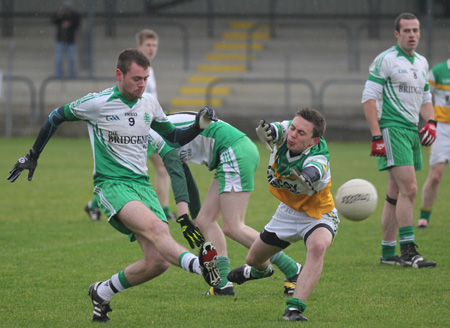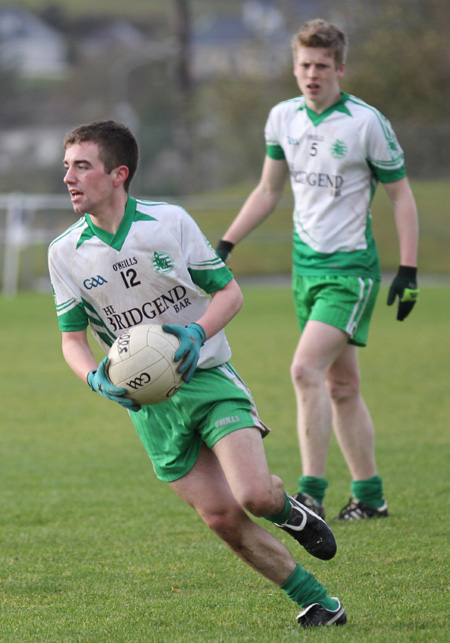 Last modified: Monday, 1 June 2020 at 1:11pm