Bingo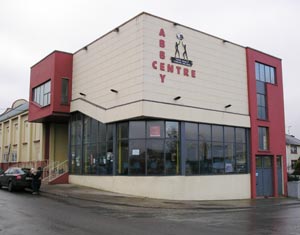 The Abbey Centre which hosts the bingo.
Aodh Ruadh hosts bingo in the Abbey Centre, Ballyshannon every Friday night. Games commence from 9am and generally there are ten in total
The first eight games offer prizes of €30 and €70. Prizes of €30 and €100 are available in the penultimate game of the evening. The final game has bumper prizes of €50 and €350 up for grabs.