Bord na nÓg
Bord na nÓg contacts 2015
Chairman:
David O'Donnell - 0877972101
Secretary:
Lisa McTernan - 0862338636
PRO:
John Hughes - 0876431805
Team managers
Under 8:
John Hughes - 0876431805
Paddy Kelly - 0876165598
Under 10:
Kerry Ryan - 0861012126
Under 12:
Brian Roper - 0876139065
Under 14:
John Hughes - 0876431805
Under 16:
Alan Sweeny - 086-8052816
Raymie Granaghan - 087-1242421
Under 18:
Peter McKenna - 087 9755466

Fixtures and results
The links below will take you directly to the appropriate pages on the Donegal County website. The most current source of information for results and fixtures.

Upcoming Aodh Ruadh
underage fixtures


Aodh Ruadh underage results

Policies, procedures and ethos
This document is the over-arching framework which guides Aodh Ruadh Bord na nÓg and the way we conduct our business. You will require a PDF viewer in order to access this file [485KB].


Read more
A welcome to Bord na nÓg


Read more
This GAA's official Code of Behaviour for all Persons Working with Young People governs relations between young players, coaches, mentors and trainers, parents / guardians, supporters and the club. It is recommended reading for anyone involved in any way with underage activities in the club.


Read more
Aodh Ruadh recognises and appreciates concerns around the risks posed directly and indirectly to children and young people by inappropriate use of photography and video. Our photography and video policy establishes proper practice in this regard.
Sponsors
Kevin Byrne
Under 16 Team Jersey Sponsor
McCaffrey & Sons Ltd
Under 14 Team Jersey Sponsor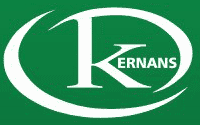 Kernan's Spar
Under 12 Team Jersey Sponsor

Keown Carpets
Under 10 Team Jersey Sponsor

Northern Refrigeration Services
Under 8 Team Jersey Sponsor
Match reports and news
2016

2015

2014

2013

2012

2011

2010

2009

2008

2007

2006

1992

---

Get Adobe Acrobat
Download the Adobe Acrobat PDF viewer.